Everyone has an outdoors lover on their gift list: a camper with an intrepid spirit and nearly impossible to shop for come the holidays. Our new Camping Gift Guide is chock-full of gift ideas, be it rustic essentials or convenient surprises that will bring smiles at home and in the outdoors.
The collection has it all: hiking gear, car camping supplies, must-have cool camping gear and more. It includes technical day hiking backpacks, ballistic duffels and utility tools for times of necessity; flasks, folding chairs and coolers for downtime around the campfire. Our carefully-chosen items have proved their worthiness with our clients and ourselves in the wild. From day-trippers to long-haul adventurers, find the right present and check off a few more names on your list.
Best Camping Gifts
Heading to the great outdoors gets simpler with our camping-centric collection, with practical items your camper has always wanted. No more wishing for the right tool or item; gift the perfect piece of gear this holiday season.

The North Face Base Camp Duffel Bag
Alex's Pick – Content Manager & Former Parks Canada Parkie
Nothing gets me more excited than the prospect of a camping trip. And nothing gets me there better than The North Face's Base Camp Duffel. This bag is weather-resistant, comfortable to carry, and actually bomb-proof – more than strong enough to strap to the roof of my car. It comes in sizes ranging from a 31-litre quick day-tripper to a 150-litre expeditioner. I've hauled it from ski trips to weeklong fishing expeditions, and since first buying one five years ago, now I have four – different sizes, colours and moods. No wonder this is our best-selling duffel bag every year.  See it > 
---
Black Diamond ReVolt Headlamp
Black Diamond has the perfect headlamp for that camping night owl on your gift list. Light up their life with 200 lumens of power, directional beam and a multiple mode illuminator. With advanced power saving, night vision and waterproof submersible capacity, they'll be happy you did.  See it > 
---
Optimus Elektra FE Cooksystem
What seems commonplace in the city – boiling water – can be a luxury in the wild. That's why the Elektra FE Cook System is a fantastic gift for any avid camper. A 28% faster boiling time, a nonstick pot and frying pan that doubles as a lid make morning coffee and hot food simple at base camp.  See it > 
---
Victorinox Camper Boxed
The perfect multi-tool is a necessity on wilderness adventures. A classic Victorinox Swiss Army Camper is the multi-purpose camp tool that fits the bill. Its lightweight construction includes a main blade and too many other features to list here. This tool is the gift for your special someone who loves the hands-on campsite experience.  See it > 
---
Big Agnes Helinox Chair One Camp
Simple is best they say, and the simplest gifts are surefire winners – especially the gift of outdoor comfort. This deep-sitting camping chair by Helinox is ultra-lightweight and packs to a newspaper size. Trust us, kicking back and relaxing in an outdoor chair has never been so easy.
 See it > 
---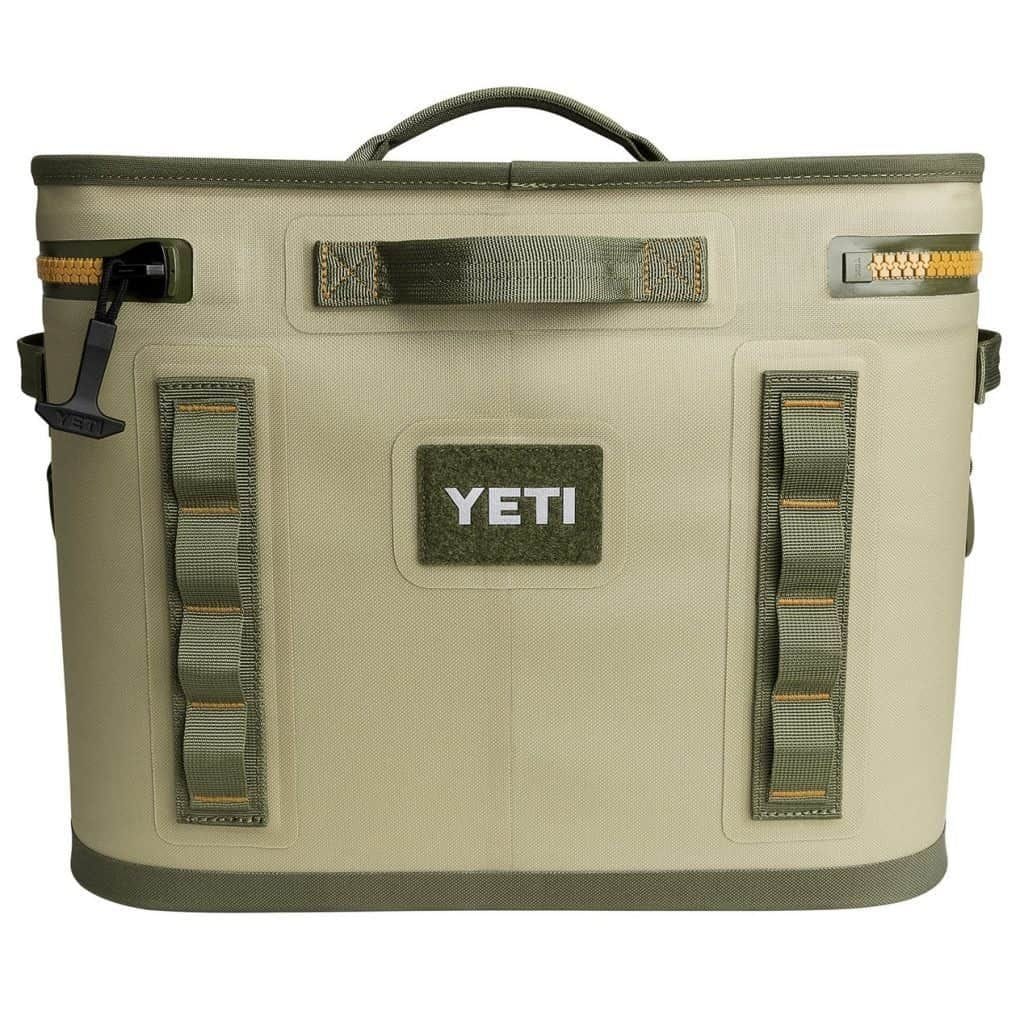 Yeti Hopper Flip 18 Cooler
Treat your camper right by gifting the Yeti Hopper, a luxuriously rugged cooler. Leakproof, waterproof, and big enough for long hauls – but still the right size to keep things mobile – its patented rubber foam insulation keeps ice or other packables cold for days on end. Literally.  See it > 
---
Best Gifts For Hikers
Whether scrambling the summits or on leisurely walk through the valley, any hiker knows the worth of the right equipment. This hiking line allows them more time to take it all in and more names off your gift-giving holiday list.
Mammut Unisex Lithium Speed 20L
Thinking of a gift for the outdoors lover you don't need to wrap? Mammut's Lithium Speed backpack has storage capacity, plenty of zip pockets, ventilation and comfortable padding that helps make any alpine camping trip or day hike that much more mobile. It's only 590 grams, helping them scramble up peaks without slowing them down.   See it > 
---
Leki Micro Vario Titanium Cortec Walking Poles
Good walking poles for long hikes are invaluable, and these Leki folding Micro Titanium Cortec poles are the perfect – and perfectly affordable – gift. Whether looking for better balance with a loaded pack or a quick trip out of camp, the poles buffer ankle support, are swiftly assembled and pack small for easy stowing .   See it > 
---
Lifestraw Water Filter
The award-winning Lifestraw water filter removes all the nasty stuff for clean drinking water in a flash, a gamechanger for that aspiring survivalist in your life. It cleans up to 1000 liters of water from contaminated to safe. Rechargeable and compact, you'll love the smiles when gifting the Lifestraw.   See it > 
---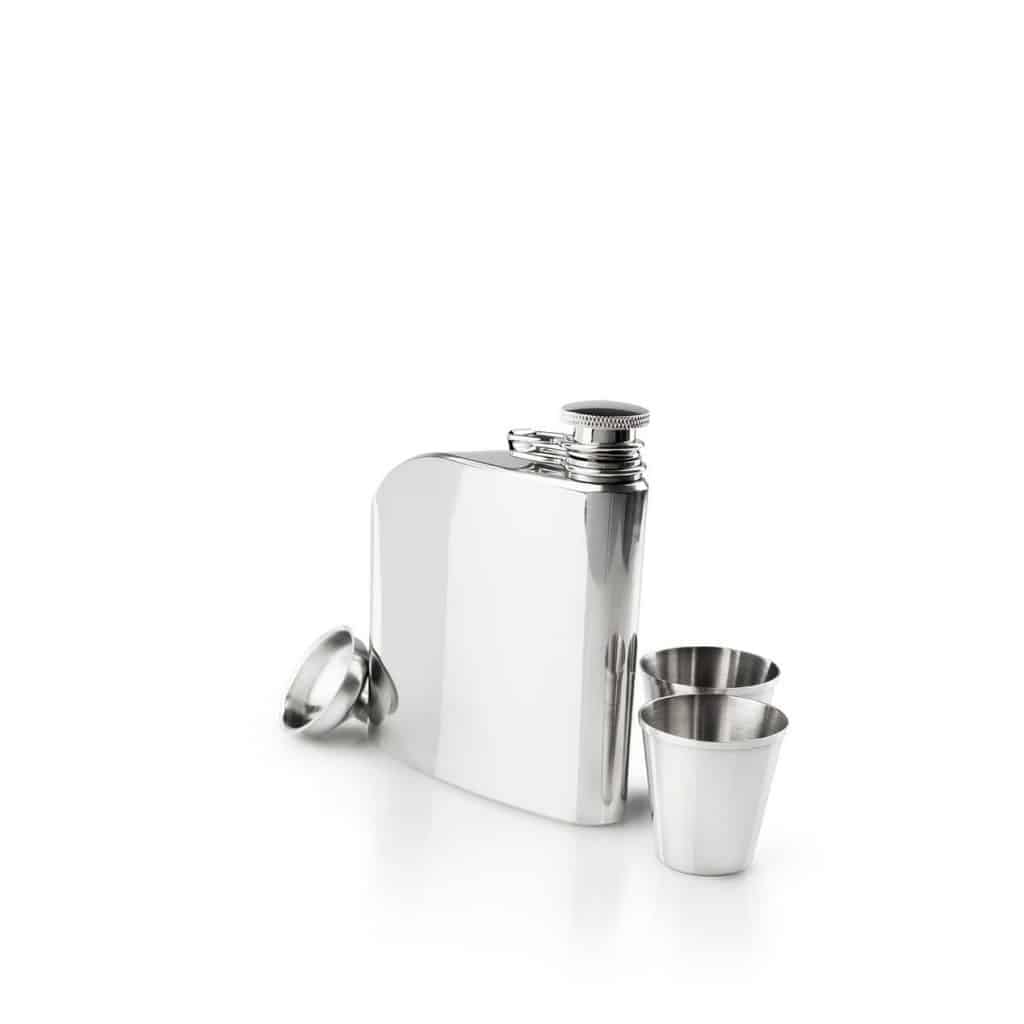 GSI Outdoors Flask Set
Every camper knows a sip of the good stuff warms the soul, and nowhere more than during a chilly outdoor evening. Embrace the holiday spirit by gifting this compact, pocket-friendly GSI Outdoors flask. It comes with two shot glasses so you can both test it before setting camp. Or during. Or afterwards.  See it > 
---
Best Gifts For Backpackers
A proper backpacking trip needs enough gear to stay the night yet be light enough to keep following the trail. Our backpacker collection keeps it light, keeps the elements away, and keeps that backpacker moving.
Osprey Aether 60 AG
The right backpack is essential for campers, so watch them light up brighter than a campfire when you gift the Aether Ag60 from industry leaders Osprey. Advanced suspension technology, robust capacity and comfortable weight distribution are just some of the many reasons we'll always turn to this go-to trekking pack.  See it > 
---
Biolite Solar Panel 5
Go off the grid without worries with an outdoors SolarPanel 5 by BioLite. Eminently affordable, it powers phones, tablets, stoves and lights, so the camper you know can stray further from home while bringing its comforts along.   See it > 
---
Sea To Summit Ultra Sil Tarp & Poncho
It rains on everyone's parade eventually; when it happens, your favourite camper will be thankful you gifted the ultimate in wet-weather protection. The Ultra-Sil Tarp Poncho wears over a large pack on a rainy day hike. As a tarp, it covers a wide sleeping or rest area. A practical gift they won't soon forget.  See it > 
---

Happy Shopping!
Christmas is only a few days away and we want to ensure you get all the right gifts for your camping and hiking fanatics. Prepare your loved ones for their outdoor adventures and keep them safe with adequate gear and safety gadgets.
Still looking for the perfect gift? Check out Altitude Sports' official holiday gift collections