Whether you're running in winter, on cold summer days or windy fall afternoons, a good pair of running tights are essential for running all year round. Here's our list of the best running pants and tights for men and women for winter running.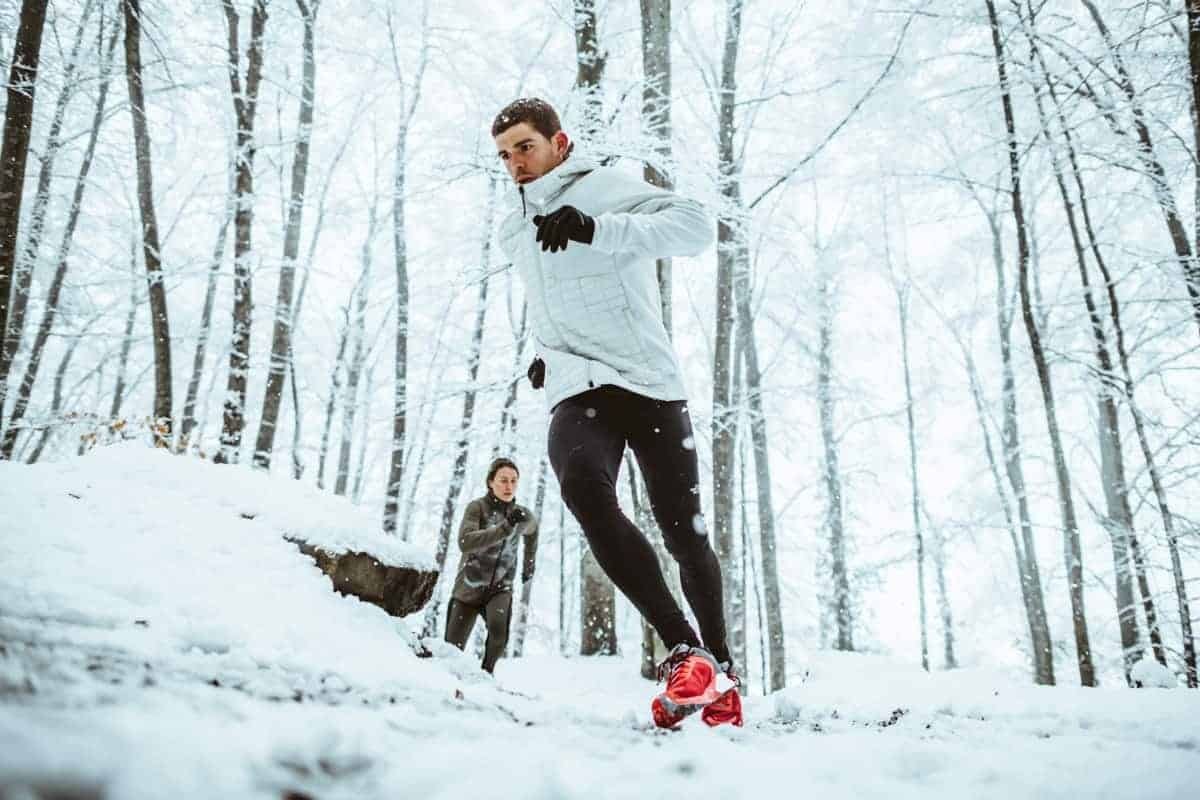 SubZero Zap Tight by SUGOi
Made from the thermal protected SUBZERO fabric with DWR, the SubZero Zap Tight by Sugoi is perfect for those long cold winter days. It's got everything he'll need, and in addition to being warm, it's treated with a DWR finish to keep water-resistant and windproof. They feature zap reflectivity panels to keep you visible on evening runs. These ultra-versatile running tights are our top choice for men looking to keep running through winter.
More
Price:
0.00$
Olina Jogger Pant by Body Glove
Made for the runners who want to train all year long, the Olina Jogger Pant by Body Glove is a comfortable relaxed-fit jogger that can handle the most rigorous workouts. The front slit pockets are perfect for holding on to your phone and other small items you might need on the go. The leg sits right above the ankle so you've got plenty of freedom to move.
More
Price:
0.00$
Running Pants by On
Some prefer pants over tights, and we've got no problem with that. The Running Pants by On are ultra-lightweight and perfect for chilly runs in Spring and Fall. They're super comfortable and designed with runners in mind.
More
Price:
0.00$
ColdGear Legging by Under Armour
With Under Armour, you get quality at a great value, and the ColdGear Legging is a prime example. These compression pants wick sweat and dry quickly, all while keeping you warm. They're the perfect leggings for cold-weather activities, and one of our best sellers.
For women, the Fly Fast Embossed Running Leggings are an interesting option, equally suited to cool spring runs.
More
Price:
0.00$
Best Windbreaker Running Pants
Firewall 180 Thermal Wind Pant by SUGOi
Designed for winter activities and training in cold weather, the Firewall 180 Thermal Wind Pant by Sugoi is warm and lightly insulated. It protects against wind and rain, and it's perfect for cold Fall days. Made with the Firewall Thermal Knit fabric, it has two front pockets for storing essentials.
More
Price:
0.00$
Best Odour-Resistant Leggings
Merino Sport Fleece Wind Tight by Smartwool
Perfect for skiing, fat biking or winter running, the Merino Sport Fleece Wind Tight by Smartwool is made from a blend of polyester and merino wool. These pants are warm moisture-wicking and odour-repellent, so you can stay comfortable during intense workouts. You won't even need to wash them after every use.
For women, Smartwool makes the Intraknit Merino 200 Bottom. They feature Smartwool's new Intraknit fabric technology that will keep you warm, comfortable and smelling fresh when you're ready to move.
More
Price:
0.00$
UA Qualifier Running Leggings by Under Armour
At the gym, on the road, on the trail, training or recuperating…these leggings do everything. The UA Qualifier Running Leggings by Under Armour are compression pants with a pocket that keeps your phone from bouncing when you hit the trails. The stretch material moves with you and is equipped with an anti-odour technology that dries quickly.
For women, the Performance Essentials Tights from adidas by Stella McCartney is our choice for the most versatile legging. Perfect for running or training, these breathable tights have everything you need for milder days.
More
Price:
0.00$
Insulator Expert Tights by CW-X Conditioning Wear
The Insulator Expert Tights are the perfect compression pants for winter running or skiing. Lightly insulated, they're perfect for intense physical activity. The CW-X Support Web stabilizes the knee and surrounding muscles. The targeted compression eases blood circulation and helps to accelerate recovery. They're a must for endurance athletes.
More
Price:
0.00$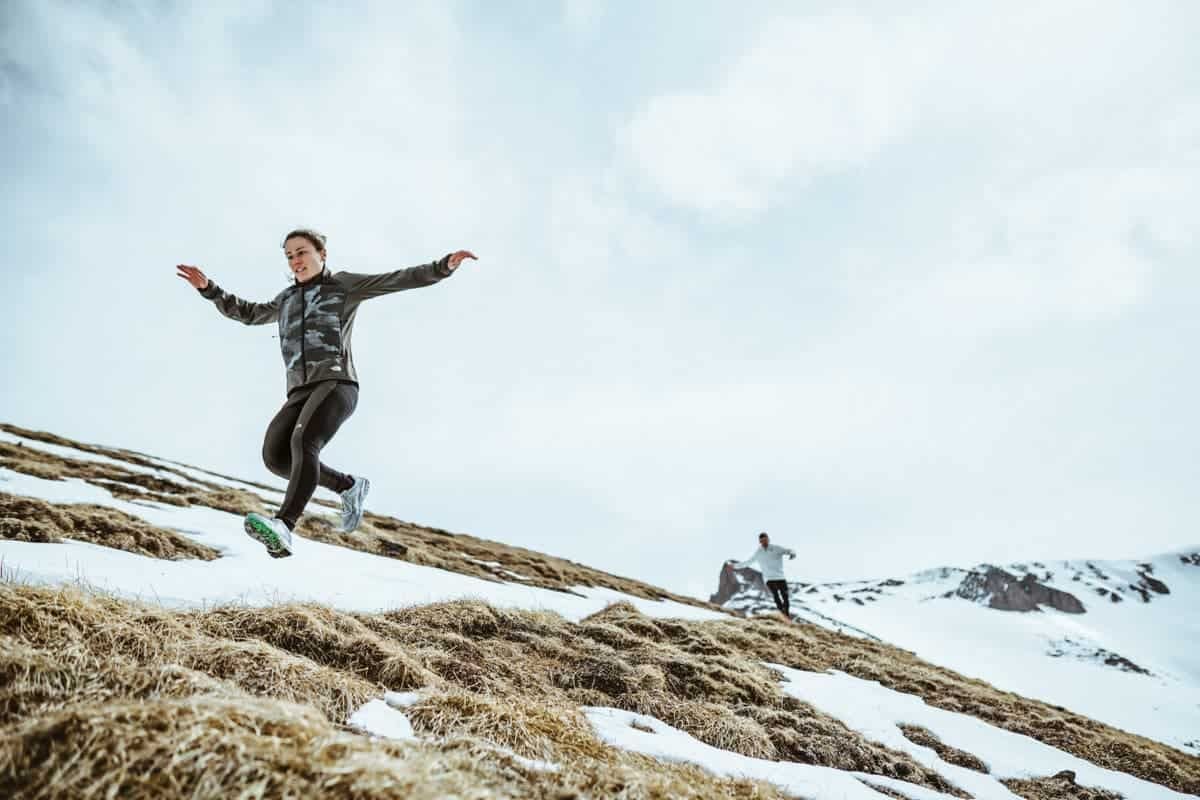 Why Wear Compression Tights?
Compression tights are designed to offer support to muscles, ligaments and joints during and after your workout. Wearing compression tights during physical activity will improve proprioception and body movements, all while targetting the muscles that work the hardest. They will also facilitate blood circulation through the body.
You can also use compression during the 24 to 48 hours of recovery following exercise. This will help decrease muscle fatigue, eliminate lactic acid build-up, and help you recover much faster.
How to Wear Running Tights?
There are a number of ways to wear running tights, and this will depend on preference. During winter the best way to wear running tights is to wear them under your shorts. In addition, since most pants are fitted, it makes more sense to wear them with shorts. Same thing with compression tights. You also don't have to layer your running tights with compression tights. One pair will do.
Read >> How to Dress for Winter Running
SHARE