We started ACC as a running club any level of runner could join while promoting good vibes and an inclusive community – a community that runs together every Wednesday at 6 PM. Even though ACC operates at a 'social pace,' we wanted a professional on board to teach proper techniques, give fitness advice, and help runners find shoes that work for their feet… Enter ACC Running Coach Aurélie Collette.
With over a decade of experience as a marathoner and trainer of triathletes, Aurélie helps you improve your running stride. We sat down with her to learn more about her role as ACC's coach, what it's like booking her for free private running clinics, and the shoes she wears on roads and trails. 
Read the full interview below.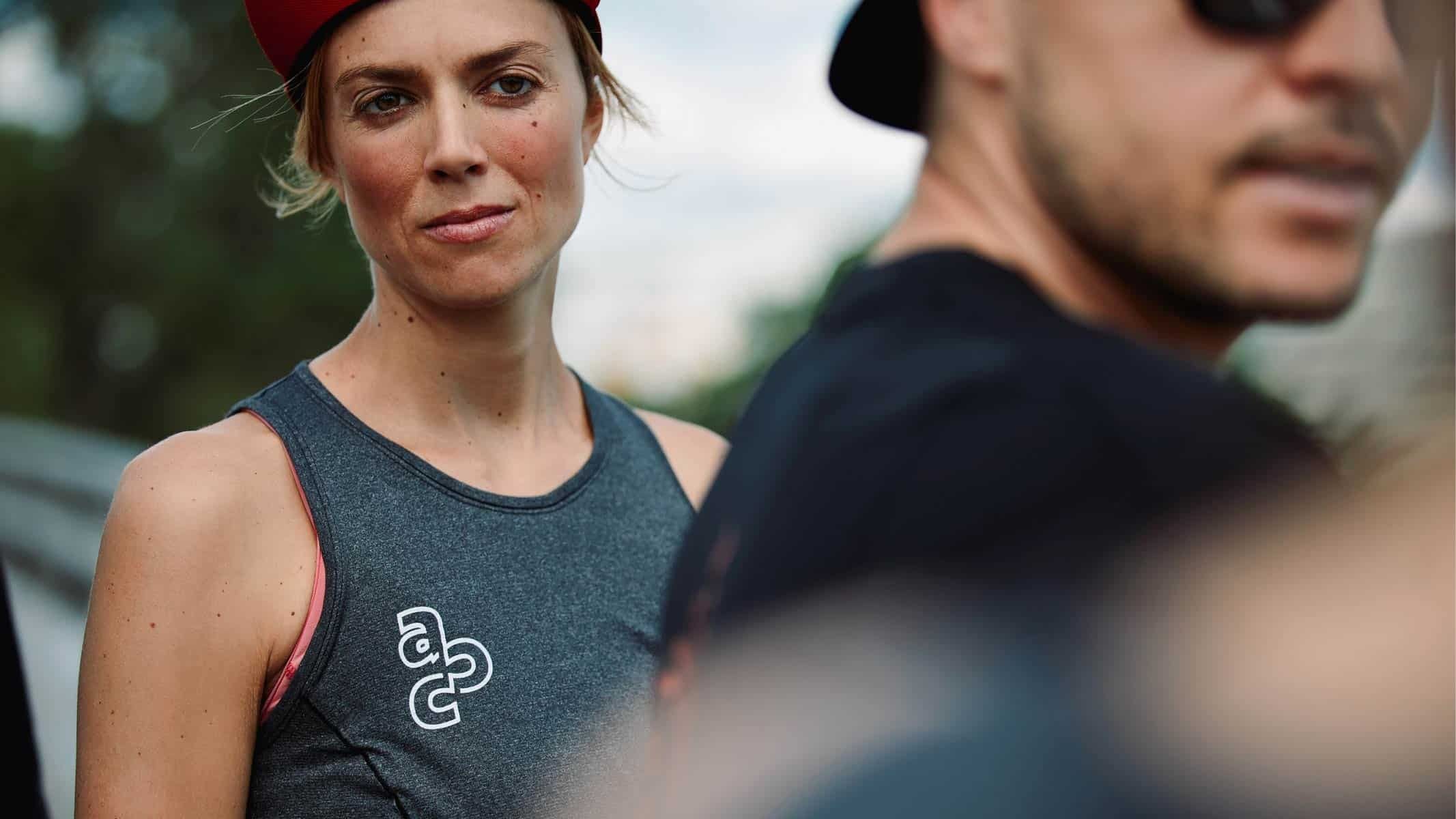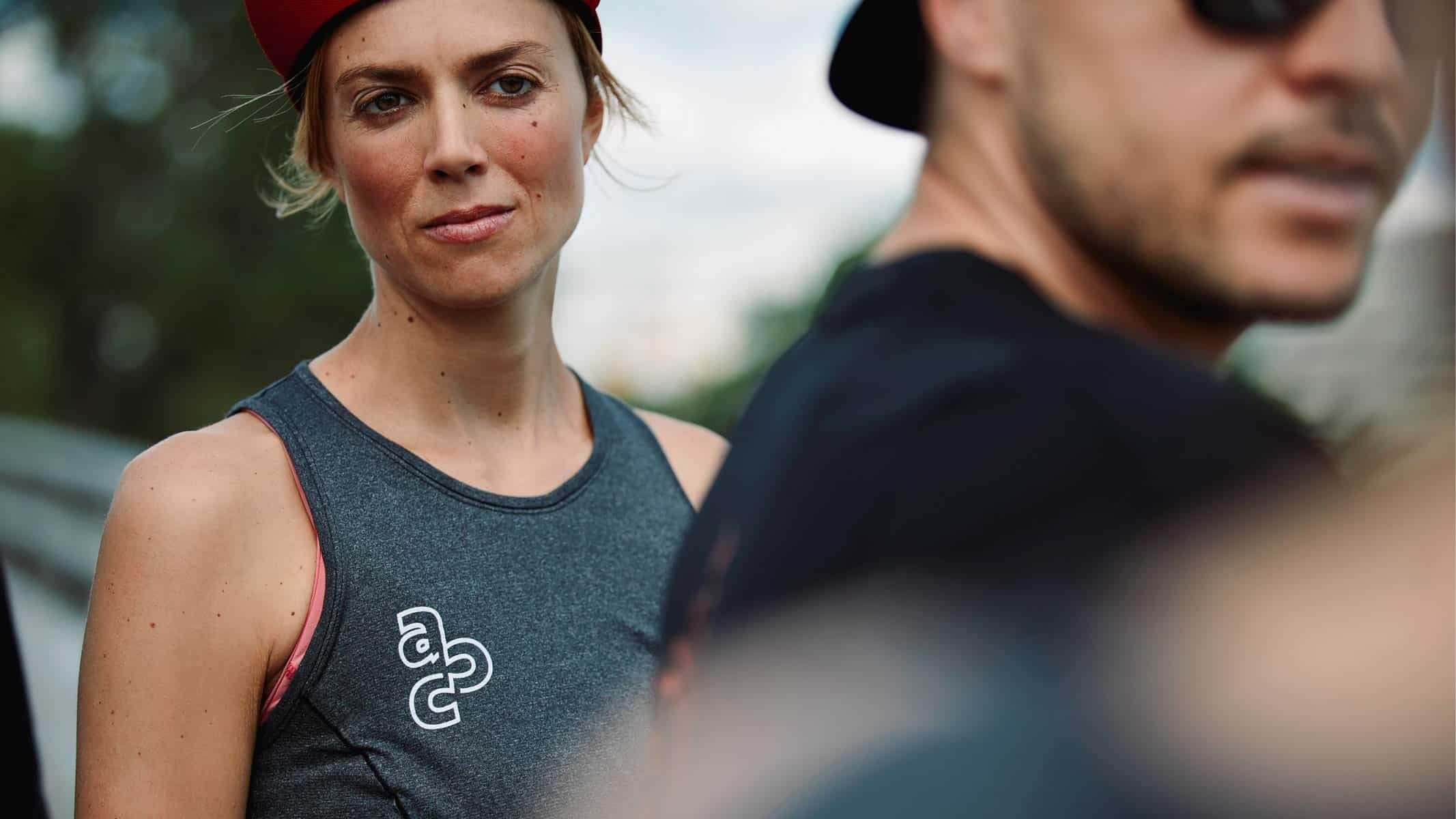 Altitude Sports: Can you tell us about the ACC running club, and what we can expect from you as a coach?
Aurélie Collette: The Altitude Sports Running Club – or 'Club de Course' – brings to life the simplicity and spontaneity of running! You don't need a lot to get started, and you can run and compete for years without training. That's where I come in – with pointers to help improve your technique and get you running at your absolute best. 
Altitude Sports: What's your running background?
Aurélie: I did triathlons as a teenager and have been practicing endurance sports for over 15-years (half ironmans, ultra trail runs, marathons, free swimming…). I have several diplomas in fields related to the body and sport. I've studied triathlon, anatomy, and naturopathy, which have helped me forge an approach based on the body and biomechanics. I also founded my own running club in France, intersecting sport with maintaining and improving health. The club was focused both on bettering mental health and participants movements. 
Altitude Sports: What do your private clinics entail? 
Aurélie: The goal is to live new experiences! We test how our demo shoes feel and their impact on our movements. I offer technical consultation on posture and stride. It's like a lab and workshop in one. Participants get hands-on experience and coaching, where they can learn to appreciate the finer details of running even more. I can also help them get properly kitted out in shoes that improve their stride. 
Altitude Sports: You've been on the road recently. Tell us about where and what running you did while away.
Aurélie: Running helps grounds me to whatever city I'm in, and helps me explore every corner of a new destination. It's a way I can get integrated into the communities around me. I lived in New York, Beirut, Tunis, and Marseille – and in those places, I joined clubs that helped connect me with locals. The simplicity of running has the power to go beyond religion or social class. In Lebanon, you run between tanks with people of all faiths. It's a powerful memory and I'm still strongly attached to my Beirut club.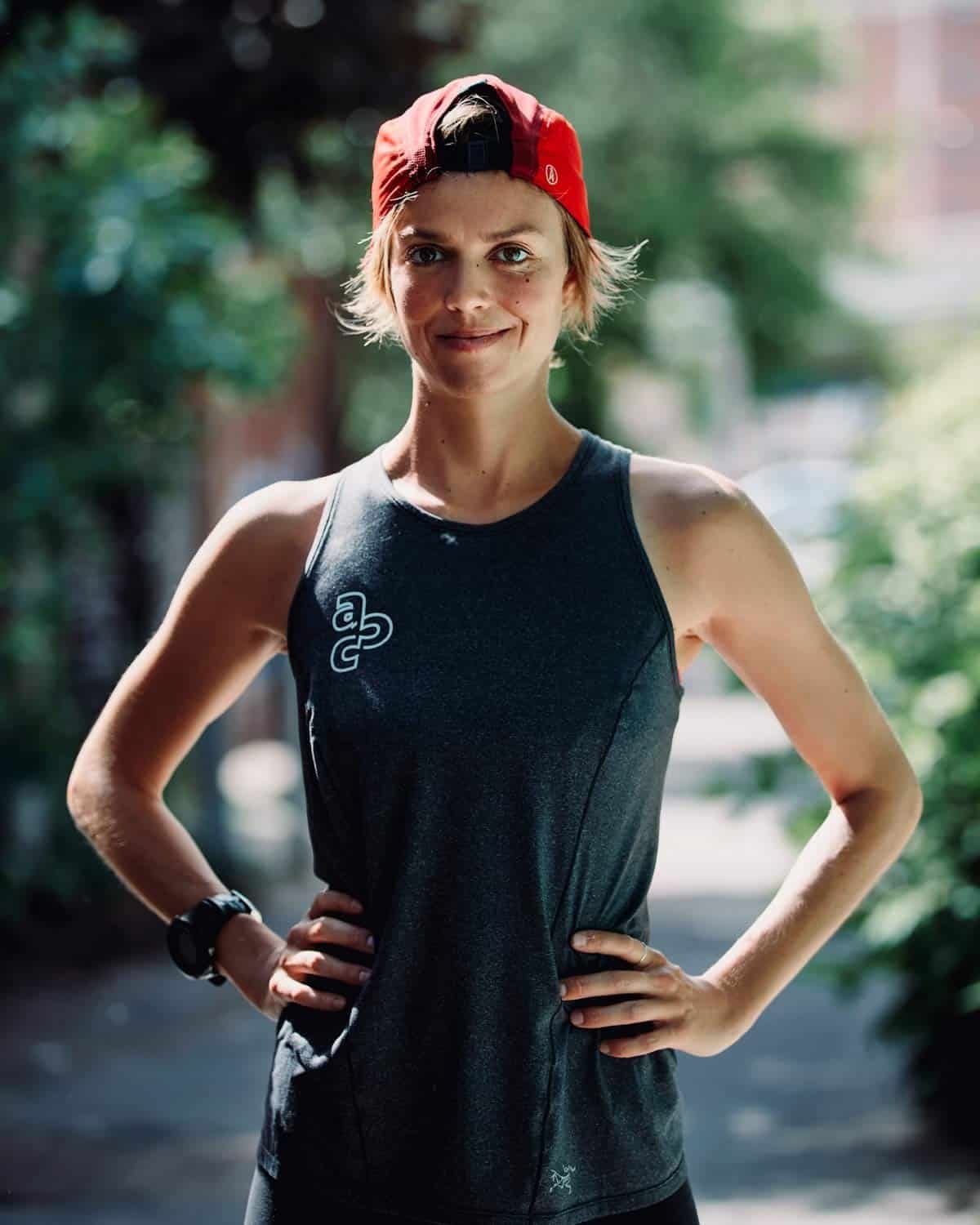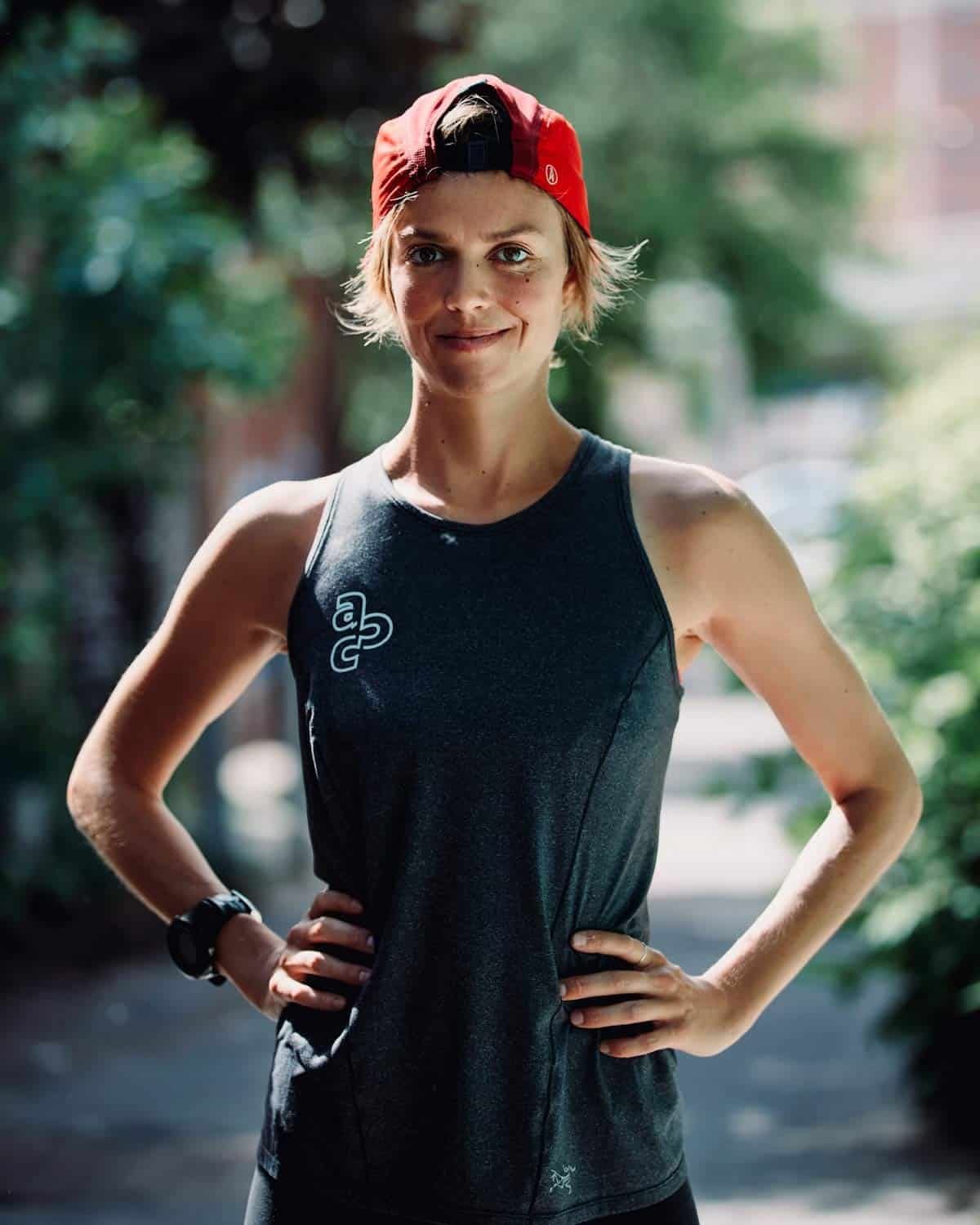 Altitude Sports: Can you give me 3 quick techniques for running better? 
Aurélie: One – never change more than one thing at a time. Two – always keep three principles in mind: progress, continuity, and mixing it up. Three – come to the ACC running club sessions. Or book me for a workshop with your running club or work colleagues. Or do both!
Altitude Sports: Your clinics feature Brooks, Saucony, Salomon and Hoka One One. Can you give us a short overview of each?
Aurélie: Our demo fleet is a wide range of shoes for all kinds of runners and strides (midfoot strike, heel strike, neutral, etc). It goes from a lightweight Brooks Launch 6 trainer to the very stable Hoka One One Bondi's. You can try a snug fitting shoe like Saucony's Ride Iso 2, and test out the very latest insole tech. Everyone knows that absorbing impact and reducing shock are essential to comfortable running. Our clinics help you find the right shoe for your stride.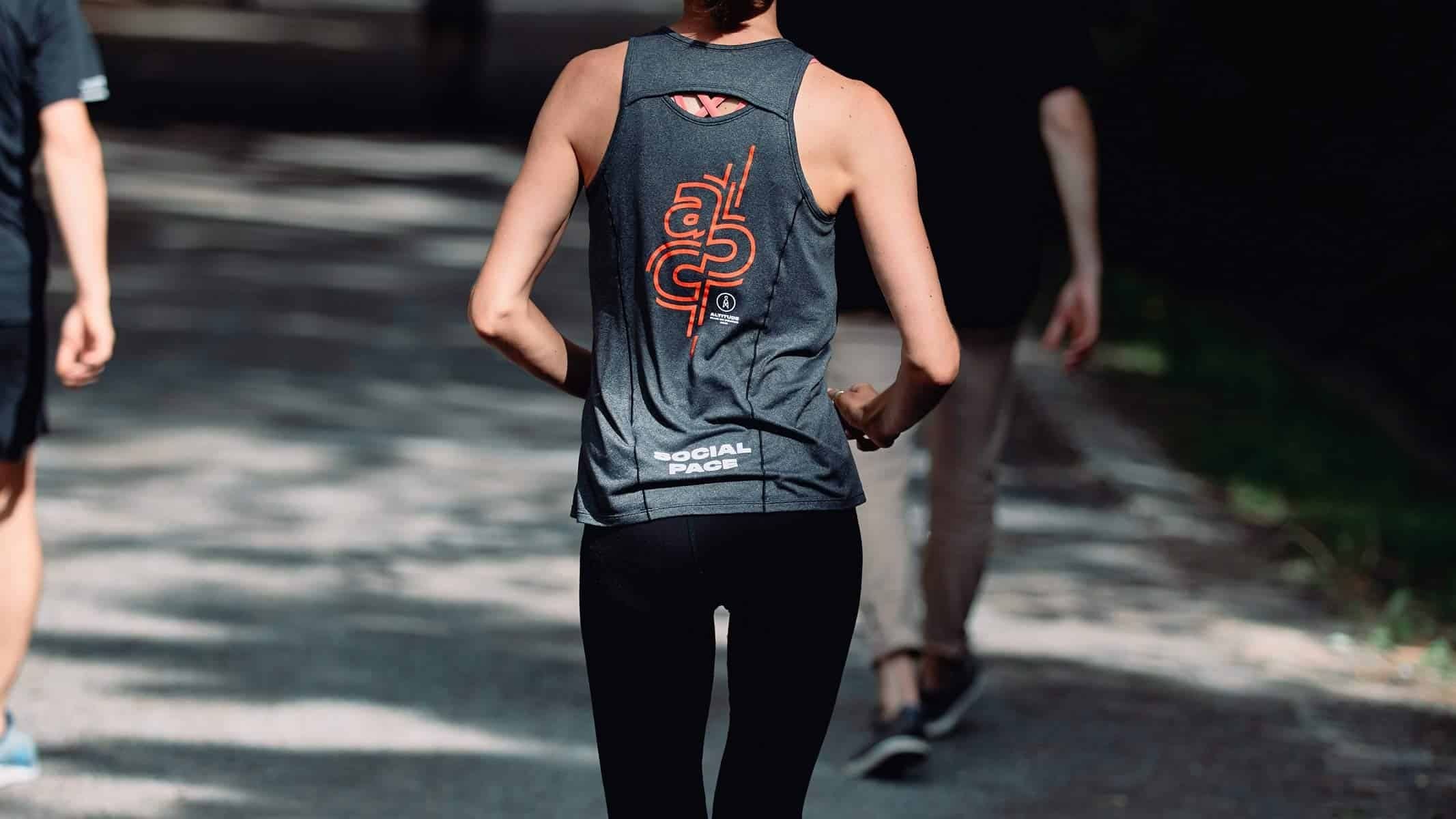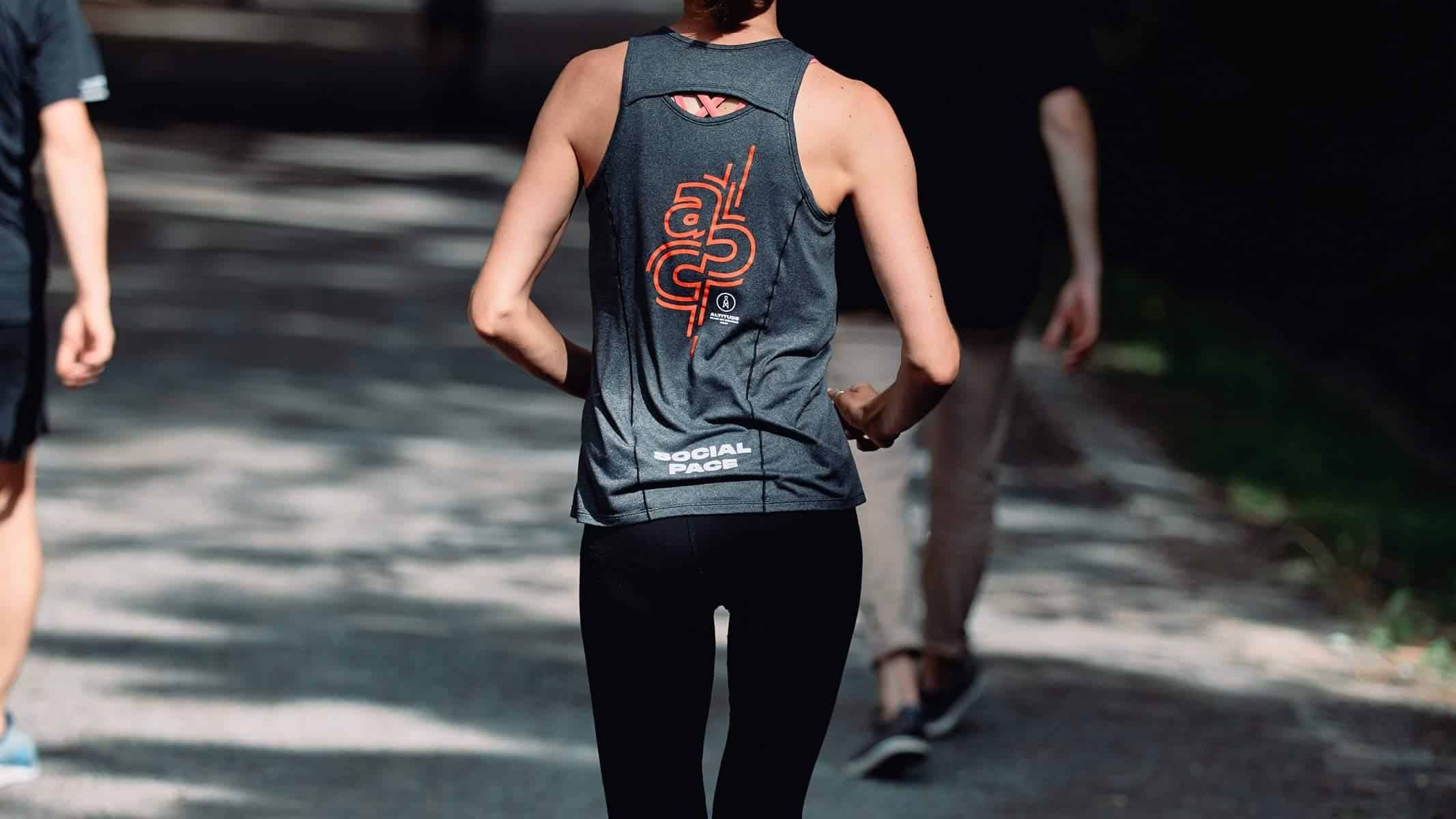 Altitude Sports: What are your favourite running shoes?
Aurélie: I really like the Saucony Peregrine on the trails for the stability and amazing grip on rock. They're my faithful partners on distance-based mountain adventures. On the road, I've had wonderful seasons with the Mizuno Wave Riders – lightweight, dynamic, really close to the ground – ideal for me because I love to speed up my stride and get going quickly. They're light but not too minimalist, and perfect everyday trainers for my feet. 
SHARE