2018 marks the fourth edition of our limited edition Altitude Sports X Garneau cycling kit and this year's design showcases dark tones and polka dots. We have chosen dark navy for the core colour with slight red accents in the form of polka dots.
The inspiration derives from the night lights in the city and the somber shadows. In order to capture the night ambiance of this kit, we took to the streets for a night photo shoot.
Shop the Altitude Sports X Garneau Collection

For 2018, we offer three kits: a race kit for men, a casual kit for men and a casual kit for women.
The casual kit pictured above features a standard fit jersey equipped with a full-length hidden zip as well as a hem gripper. Sleeves and collar are made with soft and comfortable fabric.
The jersey is equipped with three pockets located on the lower back as well as an additional zippered pocket. There are also numerous reflective details which keep the rider visible.
For the shorts, enjoy a ride in comfort thanks to the 4Motion chamois. Other comfort and performance features include Powerband compression cuffs at the lower leg which are designed to reduce leg stress and allow blood to circulate.
The collaboration also includes accessories including arm warmers, leg warmers as well as a jacket. The PROLIGHT jacket is breathable, windproof and packable. It can be easily folded to a pocket-size.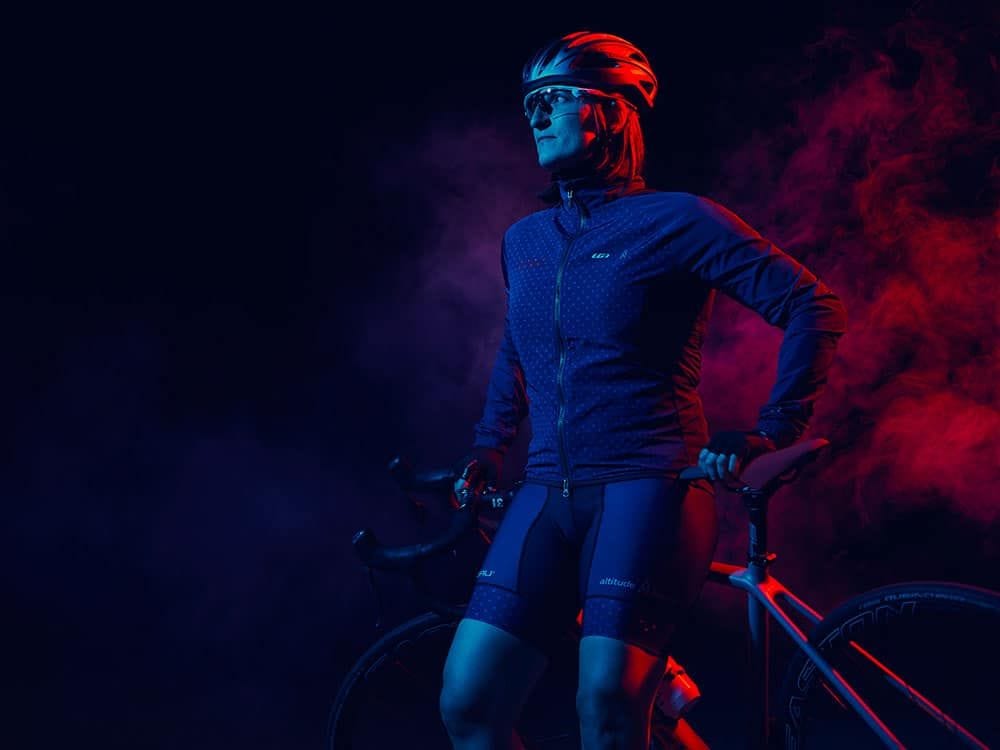 Those looking for a more technical cycling kit will be pleased to discover our third kit. The Altitude Sports X Garneau Aero jersey is made from Tri-Rev, Carbon Ion, and CB Pro + Lycra fiber which work to keep you feeling dry and fresh. A slim fit keeps drag to a minimum while a laser-cut band at the arm completes the fit.
The Altitude Sports X Garneau Lazer Grip 4-Motion is designed for performance. The laser-cut, silicone-finished leg boasts compression properties which provides maximum support for both long and short rides.
We also offer a short with chamois if you do not like the bib. Enjoy the comfort of the 4Motion chamois on your morning commute or on a weekend ride.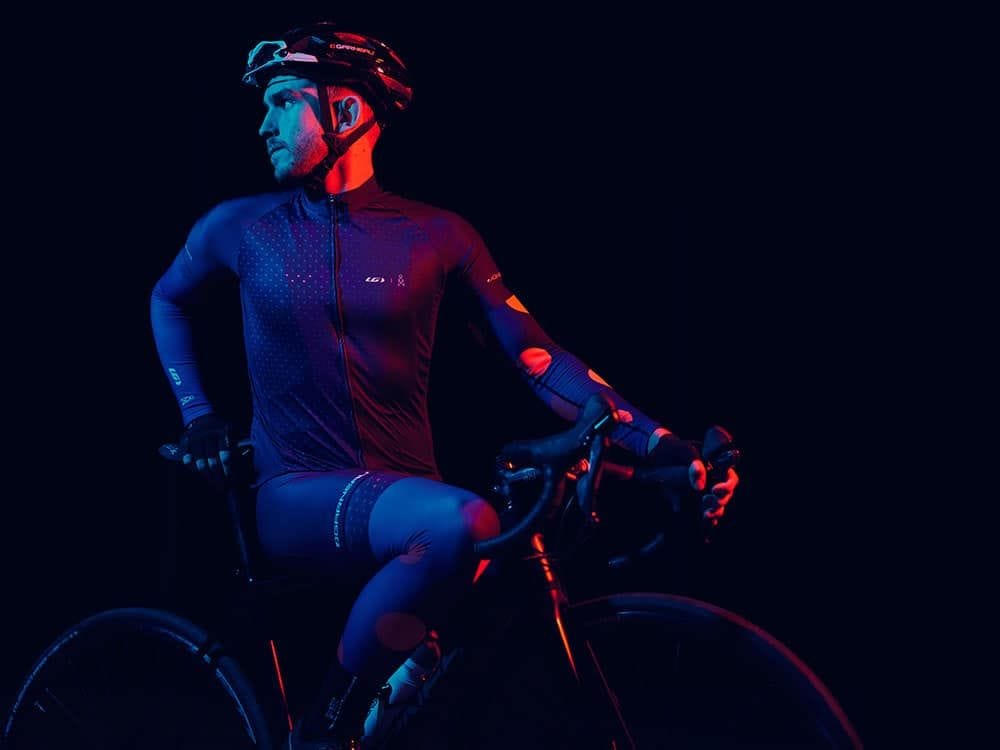 This Altitude Sports X Garneau collaboration marks another year of working alongside Garneau. Combining the company's cycling expertise and knowledge of products with our dedication and love for cycling, we have created another timeless classic sure to stand out in your wardrobe. This collection is limited edition so get your hands on one while there is stock!
Shop the Altitude Sports X Garneau Collection
SHARE