Fixing what was broken. In his view, Golden Harper noticed something that needed to be fixed in the runner's most critical piece of equipment—too much drop from heel to forefoot in running shoes. He began creating, then selling hacked runners out of his father's workshop in Utah.
Today, some 10 years later, those shoes became Altra, and Altra has exploded into a force on the international running scene to podium-level acclaim. A big part of that is how they take things three steps at a time.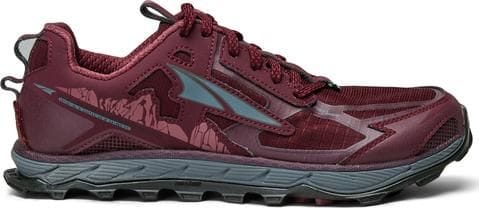 Lone Peak 4.5 – women
Good things come in threes.
It's an old adage but a true one. Some examples? Primary colours, French hens, and Altra's design technologies that separate them from the pack. We'll take a quick look at three of the most compelling (but not the only) reasons you might want to consider trying a pair of Altra running shoes the next time out on the road, track or trail.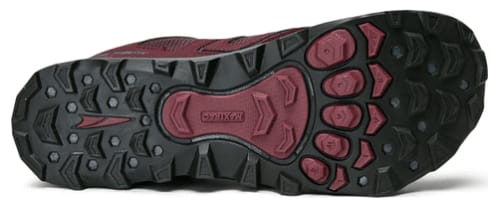 Altra Footshape Toebox
A lot of cues on Altra shoes were taken by observing barefoot runners. Toes, for instance, spread naturally and are almost relaxed when running without footwear.  But too often they are crammed into the business end of a shoe, in the dark and poorly ventilated, with nowhere to go.
The Altra Footshape Toe Box allows a more natural splaying of the toes and eliminates a lot of the stress of being, well, boxed in. The big toe is aligned straight for better power during the all-important toe-off.
| | |
| --- | --- |
| Escalante 2 – men | Escalante 2 – women |
Fit4Her
Women do it differently. Female runners have different needs than their male counterparts. Altra responds to those needs with an entire line of shoes engineered exclusively for her. These aren't just 'B' versions of male models, but specifically built for women's feet, with a narrower heel, a high instep and a longer arch—and that's just the starting point.
| | |
| --- | --- |
| Superior 4 – women | Superior 4 – men |
Zero Drop by Altra
Maximum cushion and super-bouncy runners often come with a pronounced drop, or difference in height from the heel to the toe. Sometimes it feels like you're almost falling forward.
Again, back to basics from Altra—or rather, back to barefoot. Your foot without shoes lies flat, except the arch. Altra offers cushion alright, but evenly across the whole sole of the foot. It's a natural foot strike, made in comfort.
| | |
| --- | --- |
| Torin 4 – men | Torin 4 – women |
Altra makes running shoes for runners. Sounds simple enough, but there is a pronounced effort on technologies that are wholly focussed on improving your run. Their commitment to zero-drop shoes is based on comfort and overall health. It's no gimmicks with Altra, just shoes built for maximum comfort and efficient running.
SHARE