Arc'teryx is a leader in technical outdoor gear and apparel.  In a ski town like the one I live in, everyone is sporting this brand for a simple reason. It's one of the best brands for staying warm and dry while going about your outdoor recreation.  It's been so great to see Arc'teryx continue to create pieces that are equal parts sport and lifestyle. So when I first tried on the new Arc'teryx Sensa Parka, I knew that they had hit another one out of the park.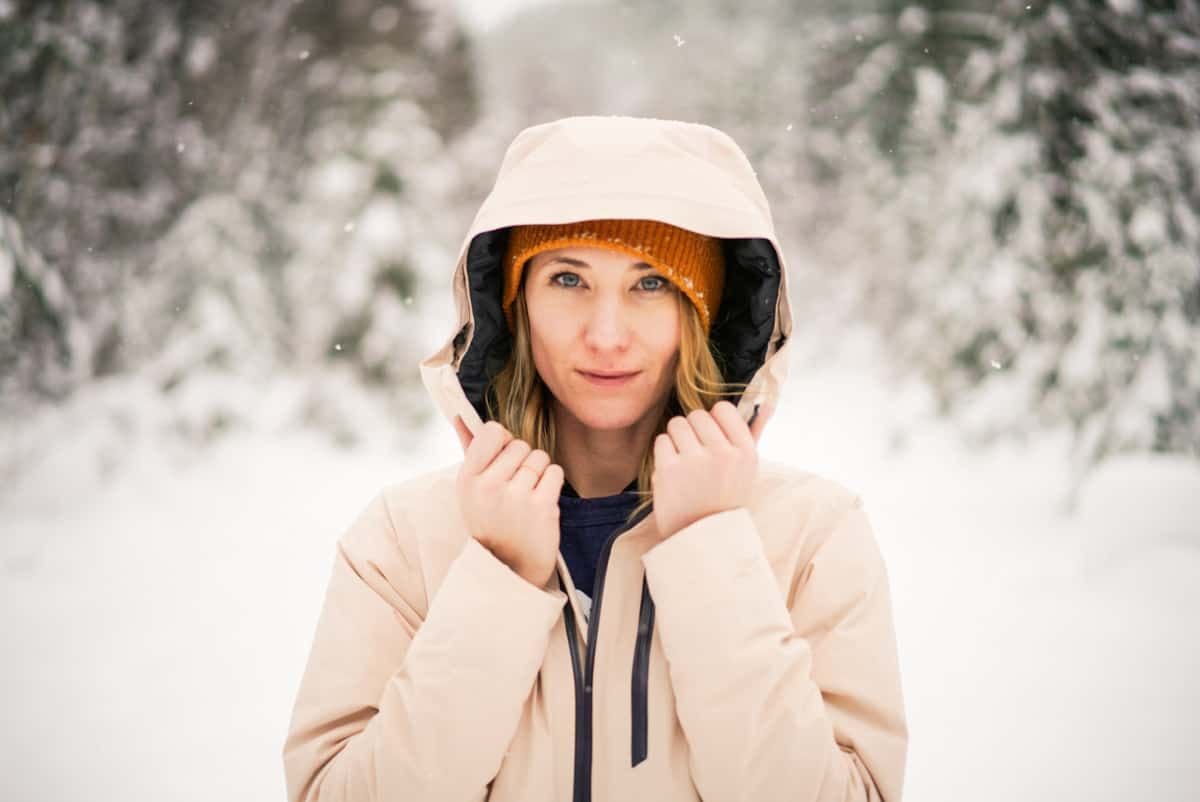 The Jacket
This jacket looks and feels different from anything I've ever seen from Arc'teryx. It's like the high-end materials and features we've come to expect suddenly merged with a style fresh off the catwalk in Europe.  The Sensa Parka is minimalist yet innovative; durable and cozy without bulk. It's the perfect choice for ANY winter activity you could imagine, from window shopping in the snowy city to sitting on the chairlift on a windy day.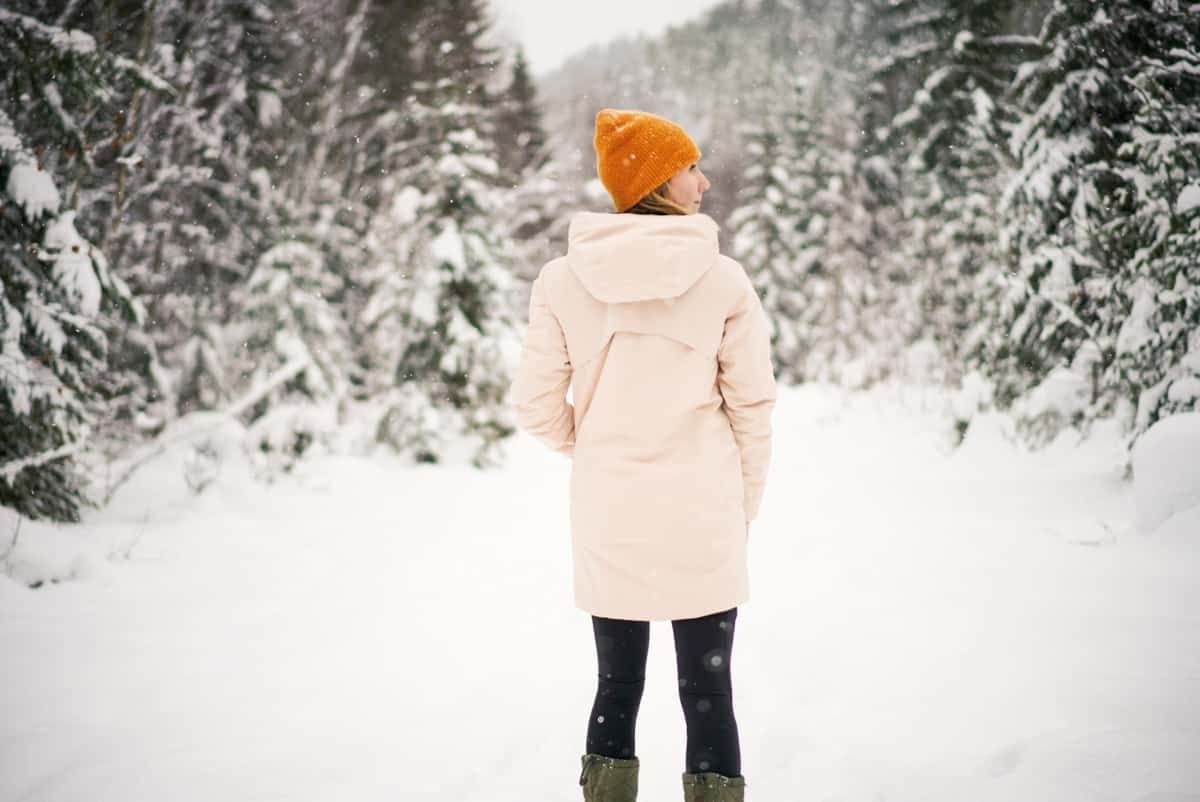 Fit
The Sensa is a "parka" but it boasts a sleek fit for an insulated jacket.  The synthetic insulation is made up of 45% recycled polyester and it's not bulky whatsoever. The jacket sits right below the hips and does a perfect job of keeping your backside warm on a cold car seat or chair lift.  I love the use of the laser cut vents under the arms and in the back that provide added air circulation. The jacket fits loose enough to layer underneath, but still trim enough to maintain a flattering figure.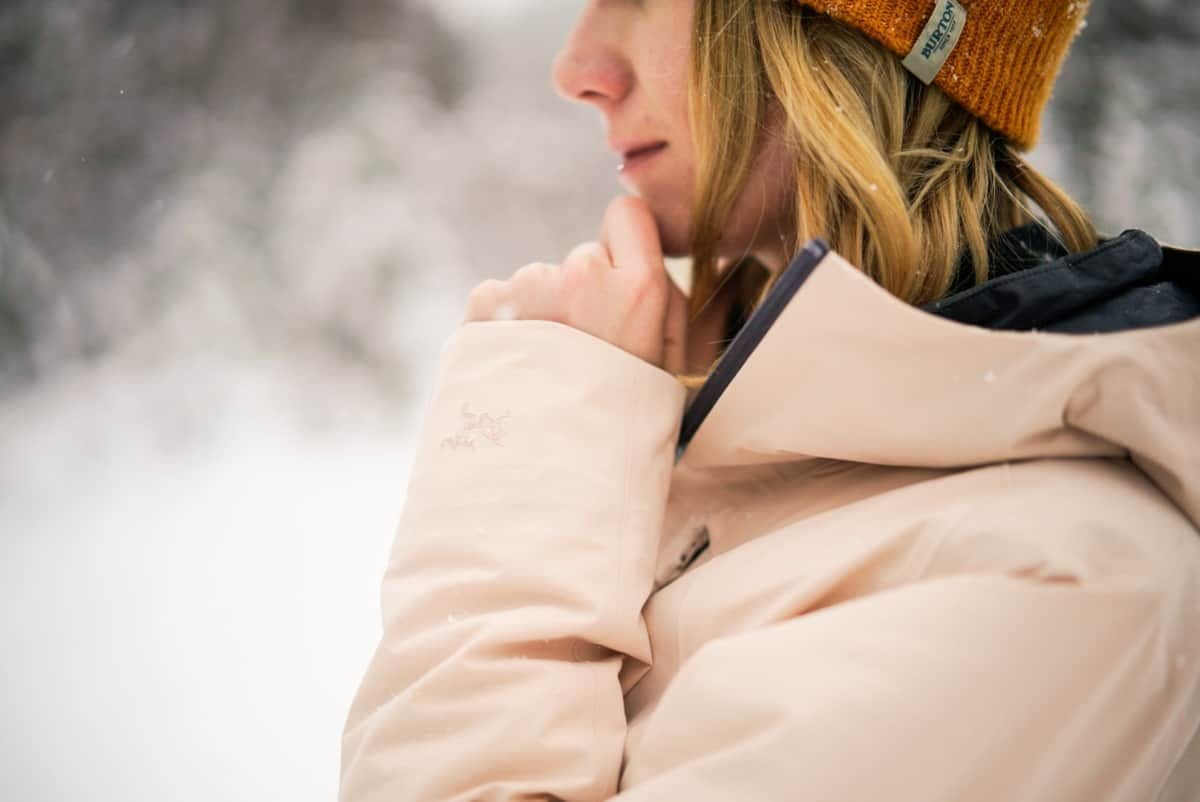 Usage
Find me something you CAN'T do in this jacket! Honestly, it's so multi-purpose, I've loved strutting around town with it on, but after testing it out skiing at -25 it kept me warm and cozy all day long.  The colour is divine, and I'd love to see more light-toned palette options coming in future seasons.  
Overall
It's really refreshing to see Arc'teryx stepping up their game for those who want the functionality of a technical jacket with a more stylish silhouette.  I've loved the winter so far with this jacket and I will be sure to keep loving it well into spring!
Pros:
Cons:

Feels incredibly luxurious and unique

Perfect balance of venting and insulation

Keeping the jacket tidy will be a personal challenge for me, the light colour is stunning and I need to keep it that way! 
SHARE