Full disclosure: I may be wearing the Shashka Pant Bib as I write this review.  They are that comfortable, stylin' and best of all, breathable! As a new bib enthusiast, my last pair weren't GORE-TEX, and while they were great to keep snow out of my back, the deep powder skiing I see in BC's interior ranges would leave my base layers damp, and I chilled.  As a photographer and filmmaker who works in backcountry catski and heli-ski lodges, I needed these. Here's why.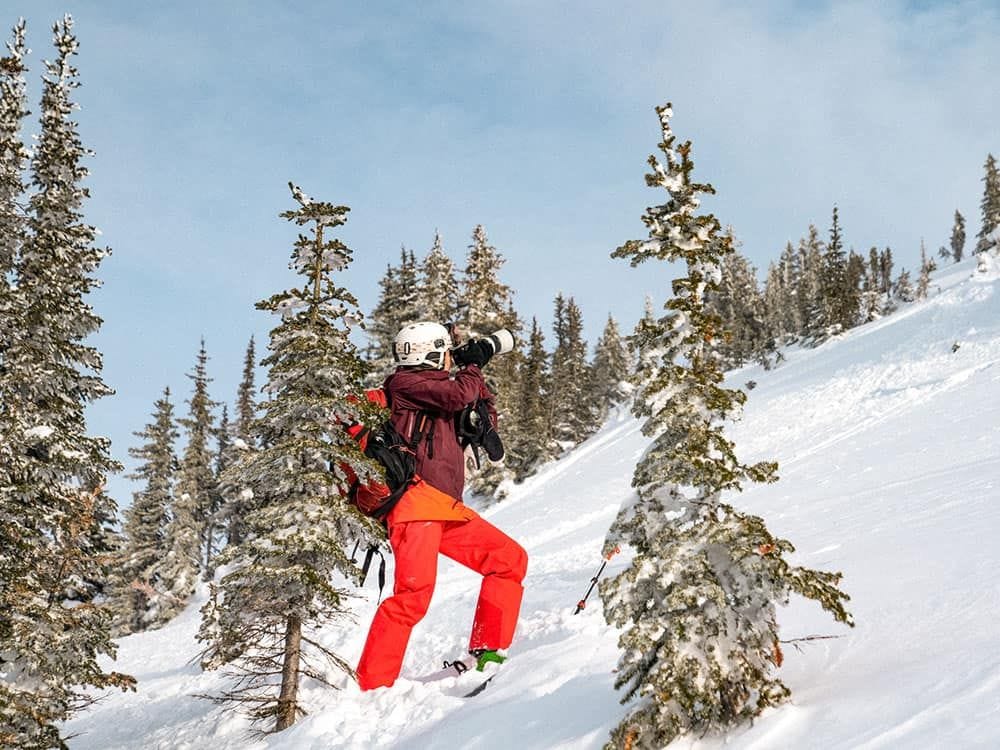 Our review of this product
The pros are:

Made of GORE-TEX®
Efficiently placed zippers
Eye-catching colour
Backcountry-loo-approved
Higher cut
Breathable & comfortable

The cons are:

Where have these pants been all my life?!

Initial thoughts
Being their first women's specific touring pant, Arc'Teryx has made many female backcountry enthusiasts jump for joy. They cut out wind and moisture with GORE-TEX fabric that doesn't weigh you down.  Every zipper is in the exact right place, which I need for lots of camera accessories and snacks. Ventilation zips are also amazing for ski touring, and zipping down for a sneaky pee in the trees takes no time at all.  Really for women, being able to keep snow out of your jacket AND be able to pee quickly is a game changer.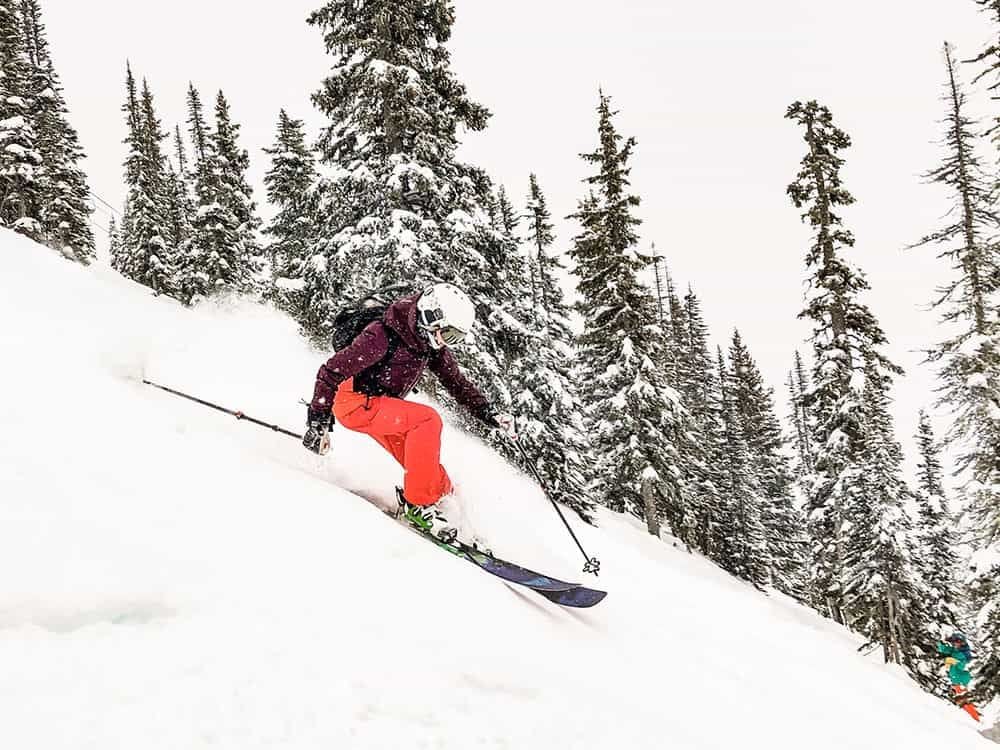 Fit
I'm 5'7'', 135 lbs and the medium is my ideal size for these pants.  I love how they look performance level, but still casual that I have a hard time taking them off at apres.  The pants sit perfectly and I honestly don't even notice they are on. They seem to move with me and even in some pretty cold temps, or sitting in the snow I stay warm and they stay soft and supple.  I also really like how they fit higher than my last pair of bibs. Like I said, the snow here is deeeep!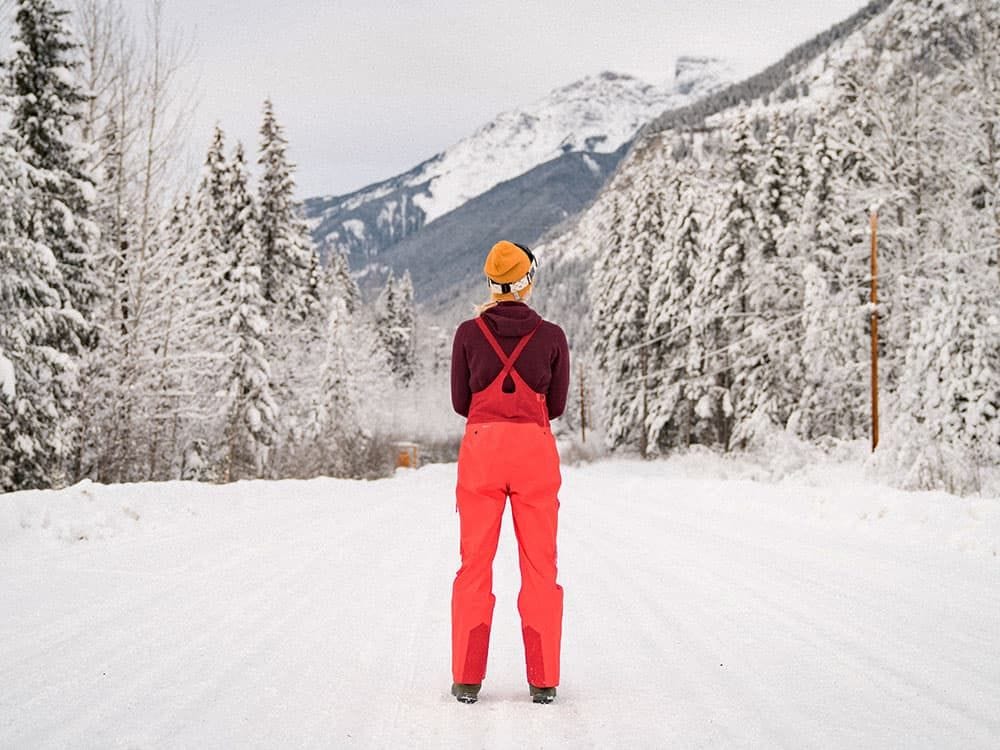 Usage
I've taken these out for full days of resort skiing, cat skiing, ski touring and cross-country skiing.  On the resort, sitting on a chairlift I almost always get cold, but these have kept me cozy so far and even though they are made for the backcountry, they carry their own on the hill too! Ski touring was a warm day and I was thankful for their breathability and ventilation zips.  I also made good use of the front bib pocket which has a key leash for my car keys. I'm guilty of losing several sets with mother nature.
Overall Opinion
I'm getting a ton of compliments on the fit and colour of these pants! They make me easy to see in the trees and on the resort.  I'm still over the moon with how easy they make bathroom breaks, and between us girls thats the first thing I get asked about them, so that's a real plus! These are going to make many a backcountry babe very happy.  
SHARE