I've been lucky enough to have a Thorium AR Hoody by Arc'teryx since the beginning of winter.  From the first frosts and dumps of the season to the current cold snap in the British Columbia Kootenay Interior, we've been through a lot, this jacket and I.  As my first heavy-duty down from Arc'teryx (I had used their Atom LT for insulation previously) I was worried I would only use the Thorium when the temps were at their coldest.  But I was so wrong.  I've thrown a lot of situations at this jacket (a 6-month-old puppy, several nights on the town, ski touring, cross country skiing, photographing weddings) and thus far, here are my findings.
Our review of this product
The pros are:

Packability and weight
Durability
Colours were bang on this season (I got Crimson)

The cons are:

Hood didn't fit over my ski helmet
Might not handle wet rain
Wish it was a longer fit for day to day use, but there's another jacket for that!
About the Thorium AR Hoody
Noted as an all-round jacket, Arc'teryx designed the Thorium AR for a plethora of applications.  Most suitable for those looking for lightweight, packable warmth in alpine environments. The warmth comes from the European goose down that is rated as 750 fill power.  Fun Fact: that number represents the volume in cubic centimetres of a single gram of down when fully lofted – i.e. when fully 'fluffed up'.  This means it's very high quality down, that traps lots of warm air but still packs down when needed.

The jacket outer layer is made with Arato 30 nylon. It's moisture repelling, great looking and a durable protecting layer that keeps those Michelin rolls looking sharp—and I've yet to need a repair! It's very exciting to have a puffy in town with no duct tape. The jacket's hood is also well insulated and the jacket has two hidden pockets.  The inner pocket in the left inner side is great for storing electronics and also has a stuff sack for quick jacket storage.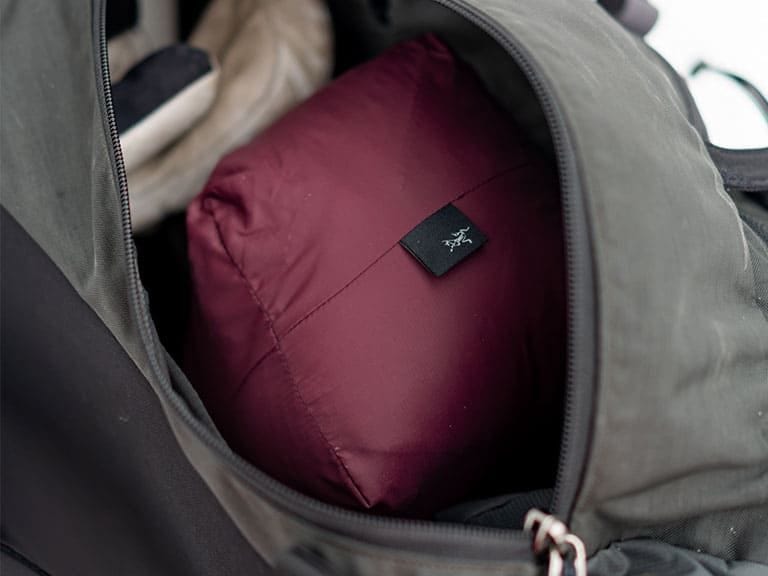 Fit
I'm a small in most sizes, but I went a size up to be able to put this on while on a rest break from ski touring.  That was a great call as it's serving that purpose, but also roomy enough to fit a snug sweater underneath. The jacket fits very well under my Sentinel LT.  The only downside I've realized with this fit is the hood is too fitted to go over my helmet easily, so I rock a bit of a hump when I have my outer layer hood up.  That's not enough to bring down my love for the fit of this jacket.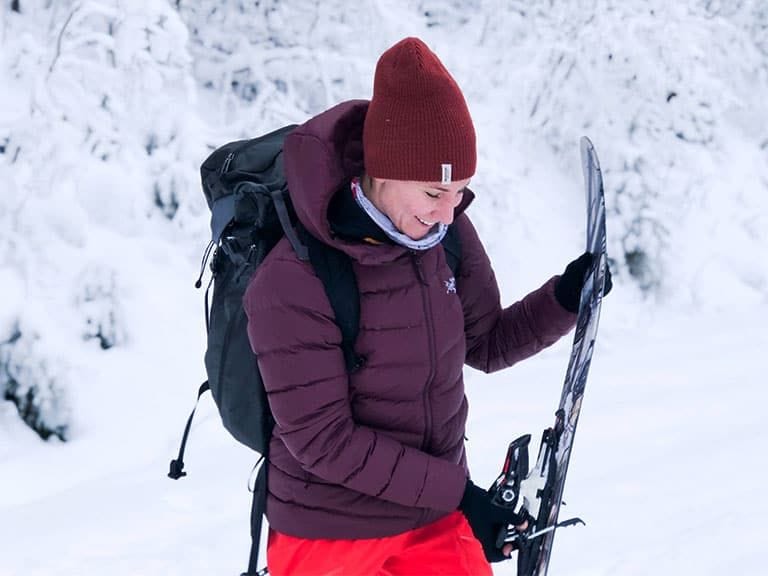 Usage
I'll get through the hardcore stuff first.  I've had several -25°C, -30°C ski days where I don't think I could have gone out without this layer.  On a particularly windy ridge ski touring Rogers Pass, I had to unpack this jacket very quickly and throw it on while we stopped for tea.  As soon as it was on I was cozy.   When I'm cross-country skiing, the jacket is still breathable enough to have on and I don't overheat. For my day to day activities, the Thorium is with me at the grocery store, at the dog park, and it's stylish enough to wear for nights out.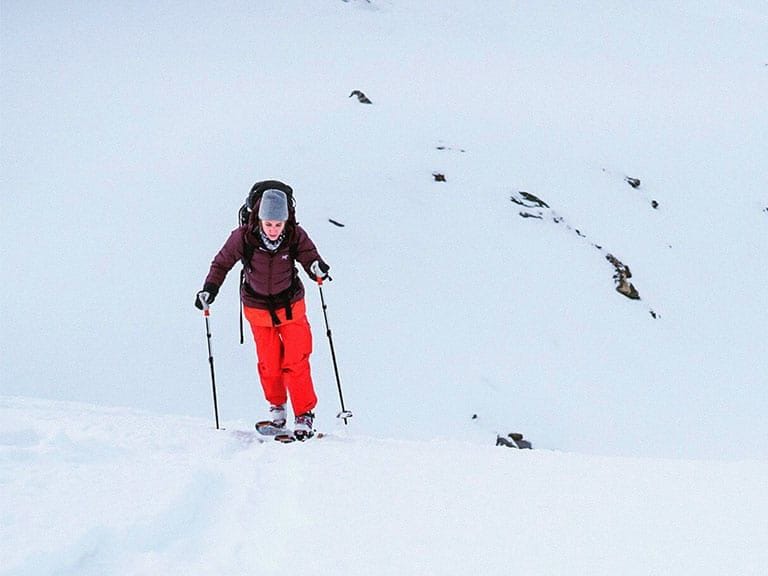 Overall
Being my first proper puffy jacket, I'm so glad I chose this one.  Again as a puppy owner, I've seen my share of close calls when my pup jumps up to say hello, but they made this thing to last.  I haven't seen this jacket perform in the pouring rain (maybe an Arc'teryx shell for that?), but I'd recommend this jacket for anyone looking for that extra under-warmth, or a solid alternative to the more popular goose down city winter jackets out there.  I'm happiest at my coziest, and this does the trick!
SHARE