Quebec, like Canada, has its fair share of hidden gems. With a geography as diverse as the people who inhabit it, there's still plenty left to explore. Now's the time to step out of wi-fi range and beyond those campsites easily accessible by car.
By bike or on foot, for those of you willing to venture out into wild unclaimed lands, having the right gear is essential. A lightweight compact tent should be the first thing on your list. Here are some tips and suggestions for all your camping tent needs.
The North Face Triarch
The tent I'm currently using is The North Face Triarch 1. It's made from lightweight and durable DAC aluminum poles. The arctic entry provides extra room to store bags and keeps them out of the rain while maximizing the space inside. It's also tall enough that you're not bumping your head when moving around. My Triarch has always been easy to assemble (and disassemble) and after 4 years of use in various conditions, it has yet to fail me. It's worked well for me because I did my research and found the perfect tent for my needs. Before going out and buying a tent, here are a few things I considered.
Packability and Weight
The first thing to consider when buying a tent is where you're going and how you're getting there. If you're bikepacking, opt for a tent that packs compact to avoid going past the handlebar when travelling to your campsite. Avoiding overhang will keep you aerodynamic and agile. When you're travelling by foot, a lightweight tent that doesn't feel heavy when it's packed away in your bag makes all the difference when trying to save energy and not tire yourself out on long journeys.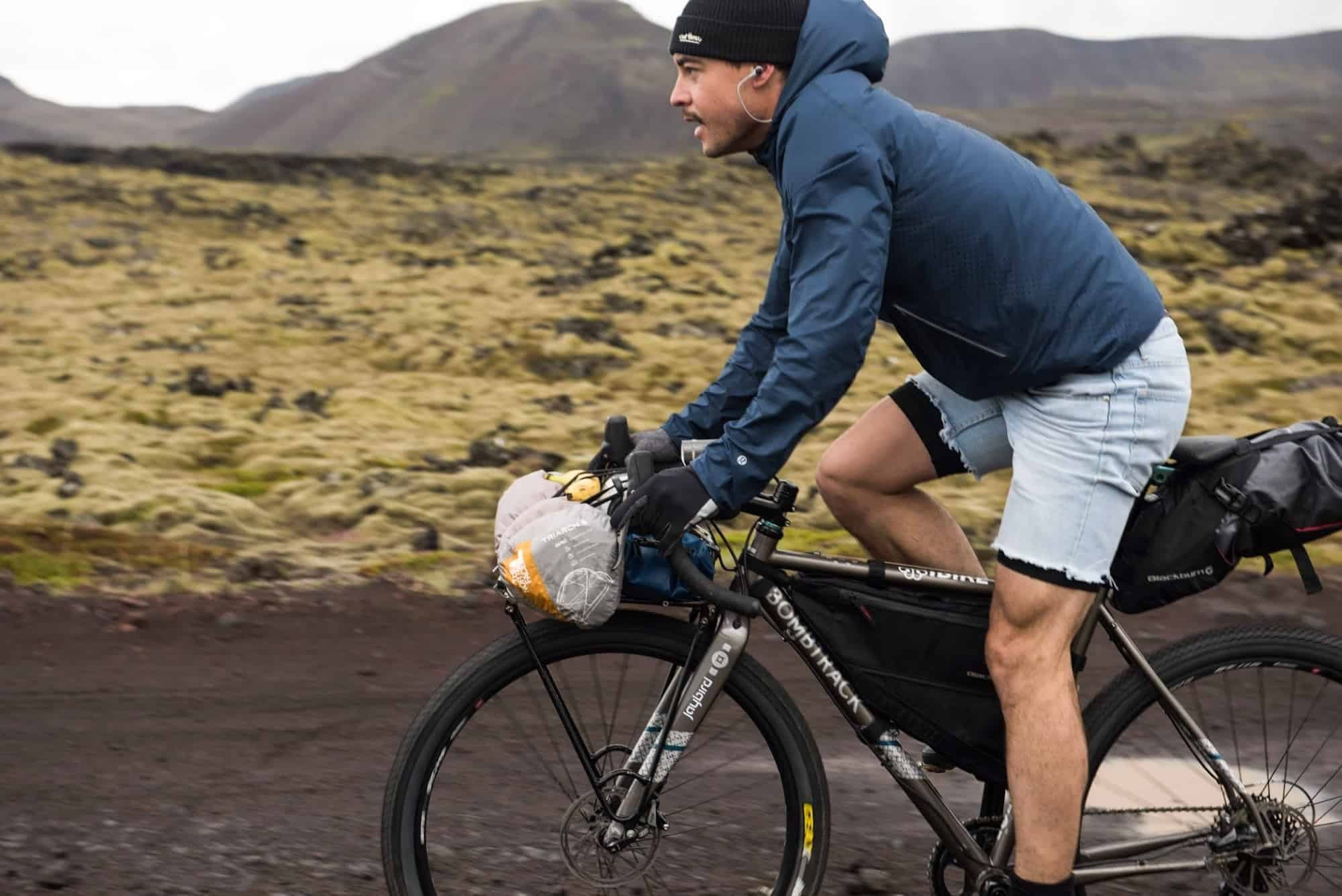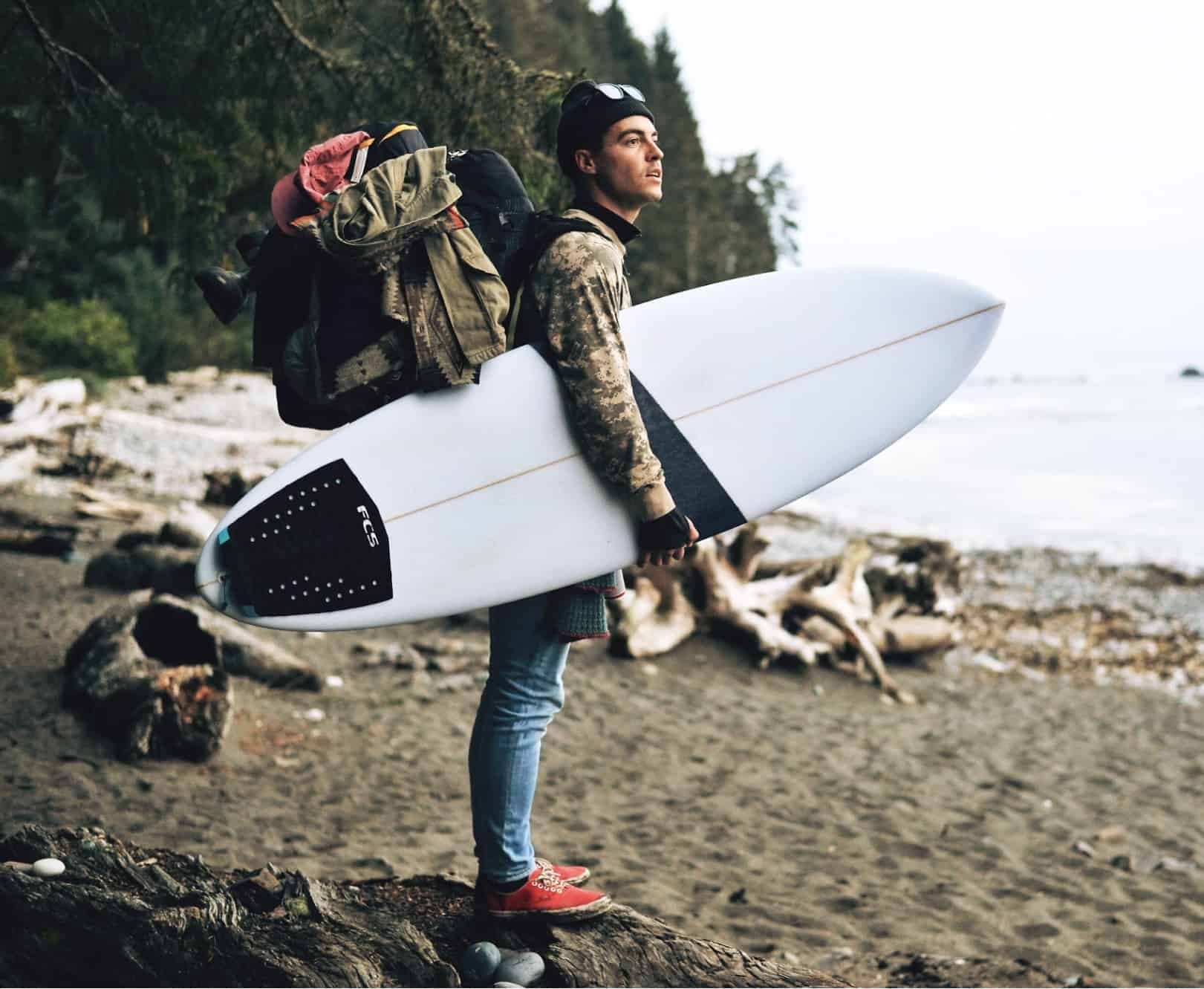 Assembly
Putting a tent together shouldn't be rocket science. Some are made to fold out while others require some assembly. The North Face Triarch was easy to assemble in the dark, and quick to disassemble in the morning. This was good when we needed to get up and go early. Check how long setup takes. The quicker the better. In addition to finding a tent with a solid foundation, it's always good to invest in some aluminum pickets. Smaller tents are less likely to fly away, as long as they're well anchored. A good backpacking tent shouldn't require any tools that don't serve multiple-purposes, or can't be found in nature.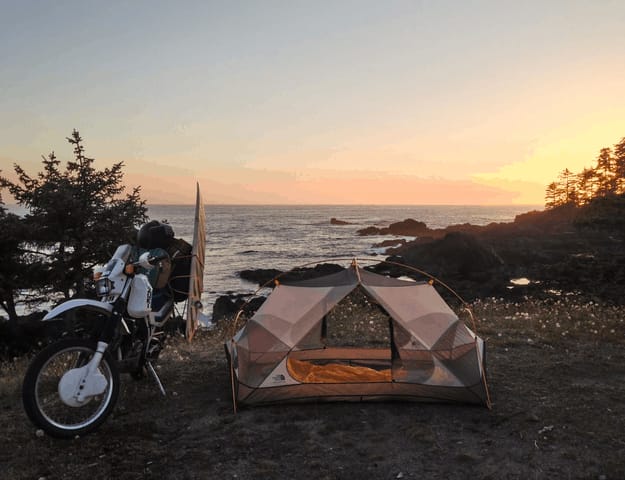 Size
The phrase less is more applies here. Purchase for your needs. Depending on your mode of transport you can bring a bigger tent. But, you might not need a bigger tent. Compact tents have the advantage of letting you setup in tight spaces. You don't need a four-person tent on solo trips, but you also want enough room for a weekend away with your buddies. It's also good to have a 'Plan B.' You never know if your journey will lead you to hidden gems that require an overnight stay for early morning exploration. In that case, it's always good to have something comfortable that won't be too hard to carry and won't take up too much space when you want to go off-trail.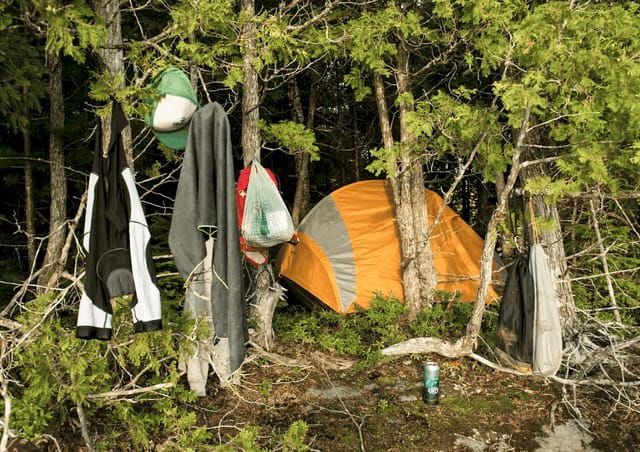 Weather & Conditions
It's always good to pick a tent that will suit all conditions. Most tents are made to handle the outdoors, but nature can be tricky. Before heading to Joshua Tree with a summer tent, check the weather and plan for cold nights and snowy trails. A 3 or 4 season tent might be useful even if you plan on only camping one season. 3 season tents are able to handle wind, light to moderate downpours and even some snow. For more rugged conditions and snowy climates, a 4 season tent is your best bet. 
Another detail that some tend to overlook is the carrying case. Always make sure that it's seal-tight. You never know what kind of terrain you'll encounter on your way to the campsite.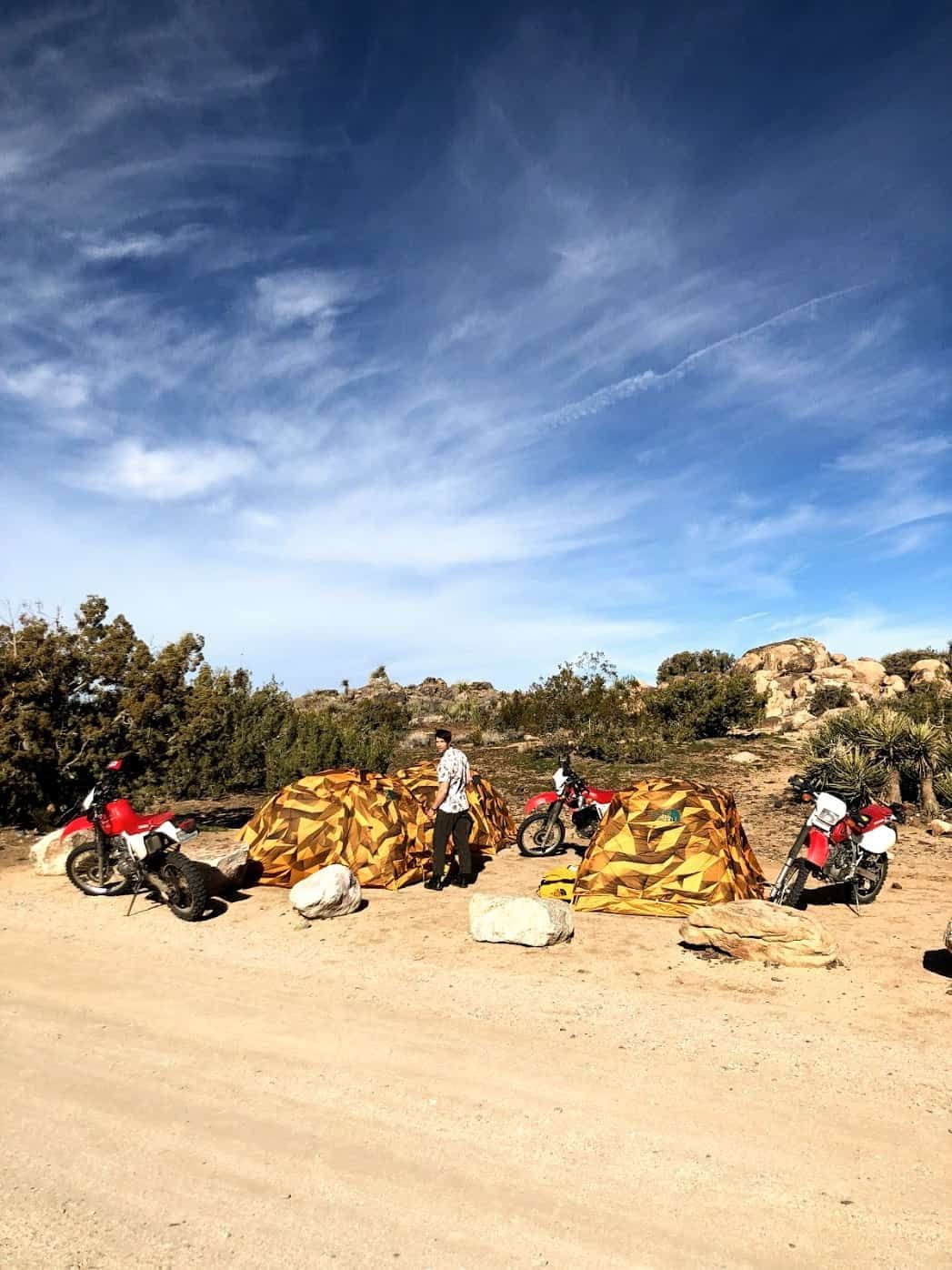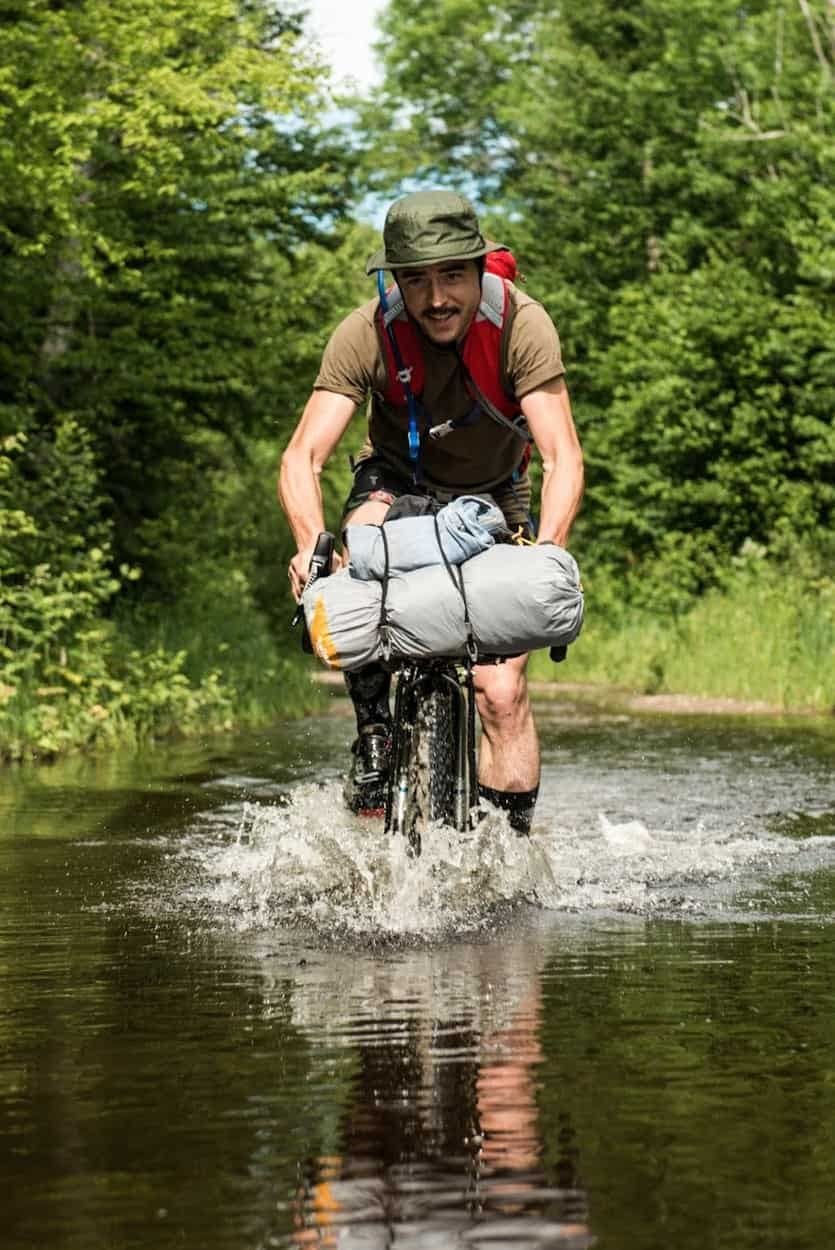 #CAMPVIBES
From technical ascents on the windy cliffs of Ucluelet, British Columbia to bikepacking in Iceland, a good night's sleep is essential to a long day of exploration. With a lightweight and compact tent that suits your needs, you'll sleep well wherever you choose to travel. And don't forget to take some wicked #campvibes photos.
Thanks to Julien Grimard (@juliengrimard), Paul Ladevèze (@paulladeveze), Antoine Caron (@antoineclae) and Jordan Lovelis (@jlovelis) for the adventure pictures.
SHARE