Searching for the best all-around outdoor sandals for summer in Canada? Chaco could be your brand. Known as "Chacos," the legendary footwear company has built a reputation thanks to its simple, durable, and adjustable sandals fitted with a single webbing strap.
Below, we've curated the best Chacos for beaches, pools, hiking trails, and water sports. These provide you with the functional comfort and support you need for walking long-distances and many summers of strenuous wear. 
They come in a range of styles for the whole family, and with both the normcore and fashion communities adopting their signature chunky midsoles – it's safe to say Chacos are trending… Even if you don't hike.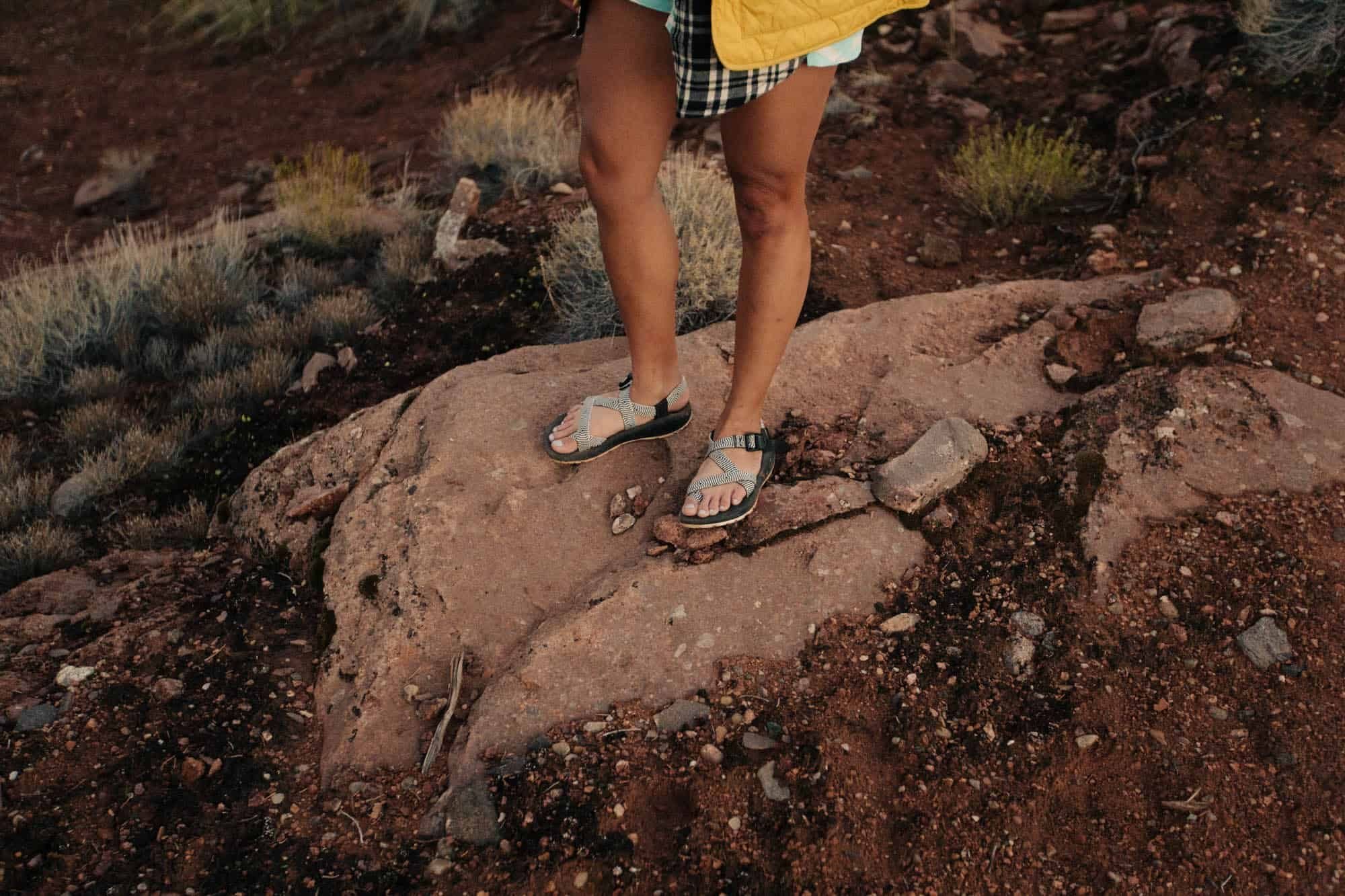 The Original – Z/1 Cloud Sandals.
| | | | |
| --- | --- | --- | --- |
| Z/1 Classic Wide Sandals – Men's | Z/1 Chromatic Classic sandals – Women's | Z/1 Classic Wide Sandals – Women's | Z/1 Chromatic Classic sandals – Men's |
Cloud-like underfoot LUVSEAT cushioning? Yep. Durable and adjustable webbing uppers? Check. Unbelievably rugged non-marking rubber outsoles with 5mm lug depth built to last you years of walking? You bet.
It's no wonder the Z/1 Cloud Classic sandals are, well, classics. These timeless, dependable, cushy outdoor sandals feature an upper that wraps the top of your feet, leaving your toes to wiggle free. The heel has reinforced webbing, and the entire jacquard webbing upper tightens with a dependable ladder lock buckle.
Did we mention these Z/1 sandals come in both men's and women's styles, including wide fit models and some ultra-stylish Chromatic finishes? Now you know. Hit up Robson Street in Vancouver or Montreal's St Laurent, and make a summer footwear statement. You can also just hit the trail and enjoy summer hiking in the great outdoors. We won't judge you either way.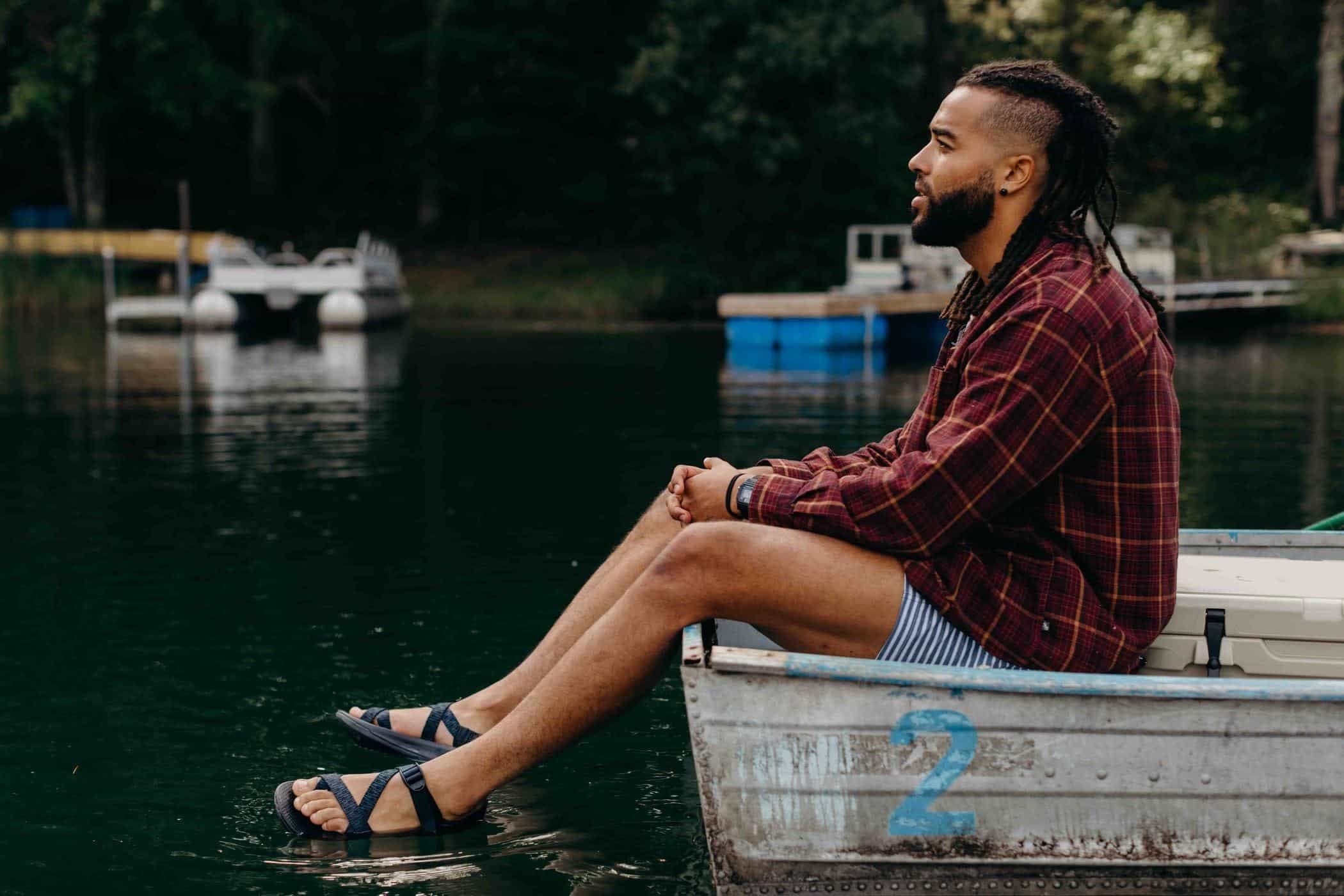 Z/Cloud 2's with Toe Straps. 
| | | |
| --- | --- | --- |
| Z/Cloud X2 Sandals – Women's | Z/Cloud 2 Sandals – Men's | Z/Cloud X2 Sandals – Women's |
Offering a little more responsiveness thanks to the extra toe strap, the Z/Cloud 2 by Chaco might be the perfect travel sandals. These Vegan-friendly sandals – yeah, no leather here folks – feature the same cushioning and underfoot support as the Z/1 Classics but have outsoles with slightly smaller 3mm lugs. 
The lower-profile outsole design makes the Z/Clouds perfect for water sports with slippery surfaces – think canoeing around one of Manitoba's lakes or fishing off a wooden harbour in St. Johns. The lower profile design is also great trails that are a little more trodden – think beaten paths in the Okanagan and trails near Ontario's Lake Country.
Like other Chacos, the Z/Cloud 2's come in designs specific to both men and women's feet. Now get outside and explore the summer in your sandals!
Flip Flops for the Beach. 
| | | |
| --- | --- | --- |
| Playa Pro Web – Men's | Playa Pro Web – Women's | Biza – Women's |
Whether it's the red sands of Prince Edward Island, the urban beaches of Toronto or the coastal bays of Vancouver Island, summer near Canadian waters requires Flip Flops. Enter the Playa Pro Web Flip Flops, which are some of the most adventure-ready designs. 
Coming in both men's and women's styles, these 3-point designs (think flip flop straps) have eco-conscious designs and are way more comfortable than cheap flat sandals. Chaco partnered with e.dye to colour these flip flops without using a single drop of water, eliminating a wasteful manufacturing process.
The combo of LUVSEAT midsoles and footbeds conform to your feet over time without losing their support. Rubber outsoles – made of 22% soybeans – include durable treads for wet surface traction, making them perfect for slippery docks.
The summer outdoors in Canada – near water or elsewhere – has never been so comfortable for your feet. 
Repair Your Chacos.
Chaco men's, women's, and kids' sandals have been staples of the outdoor community thanks to the founders – a pair of Colorado rafting guides who saw the need for simple, durable footwear that was easy to fix. 
Today, Chaco is renowned for its manufacturing center in Rockford, Michigan, where customers can send styles with broken webbing straps to be repaired thanks to their warranty. 
Check out even more "Chacos."
Here at Altitude Sports, we're big fans of the classics, and we think Chacos qualify. Shop our entire collection, and stay ahead of the trend on-and-off the hiking trail.  
SHARE