It can be hard finding a winter coat that complements the look of a perfectly pressed suit. Bomber jackets are too short to where with a suit, and a shell isn't warm enough to take on winter. Stay warm and look good this winter with our choice of the best winter jackets to wear with a suit.
Our Favourite Winter Jackets to Wear with a Suit:
You don't have to let winter get in the way of looking good. Boxy parkas aren't the only option available. With so many to choose from and a variety of styles, you're bound to find the perfect winter jacket to suit your needs.
Quartz Co. Labrador Down Parka
This sophisticated, longer fitting parka from Quartz Co. is the perfect match for over a blazer or suit. It boasts a semi-fitted fit and a clean look making it the ideal choice for gentlemen looking for a simple winter coat. Insulated with down, you'll be warm when the winter conditions are their worst and still look professional. The Labrador Parka is the perfect choice for urban gentlemen.
Canada Goose Silverthorne Parka Black Label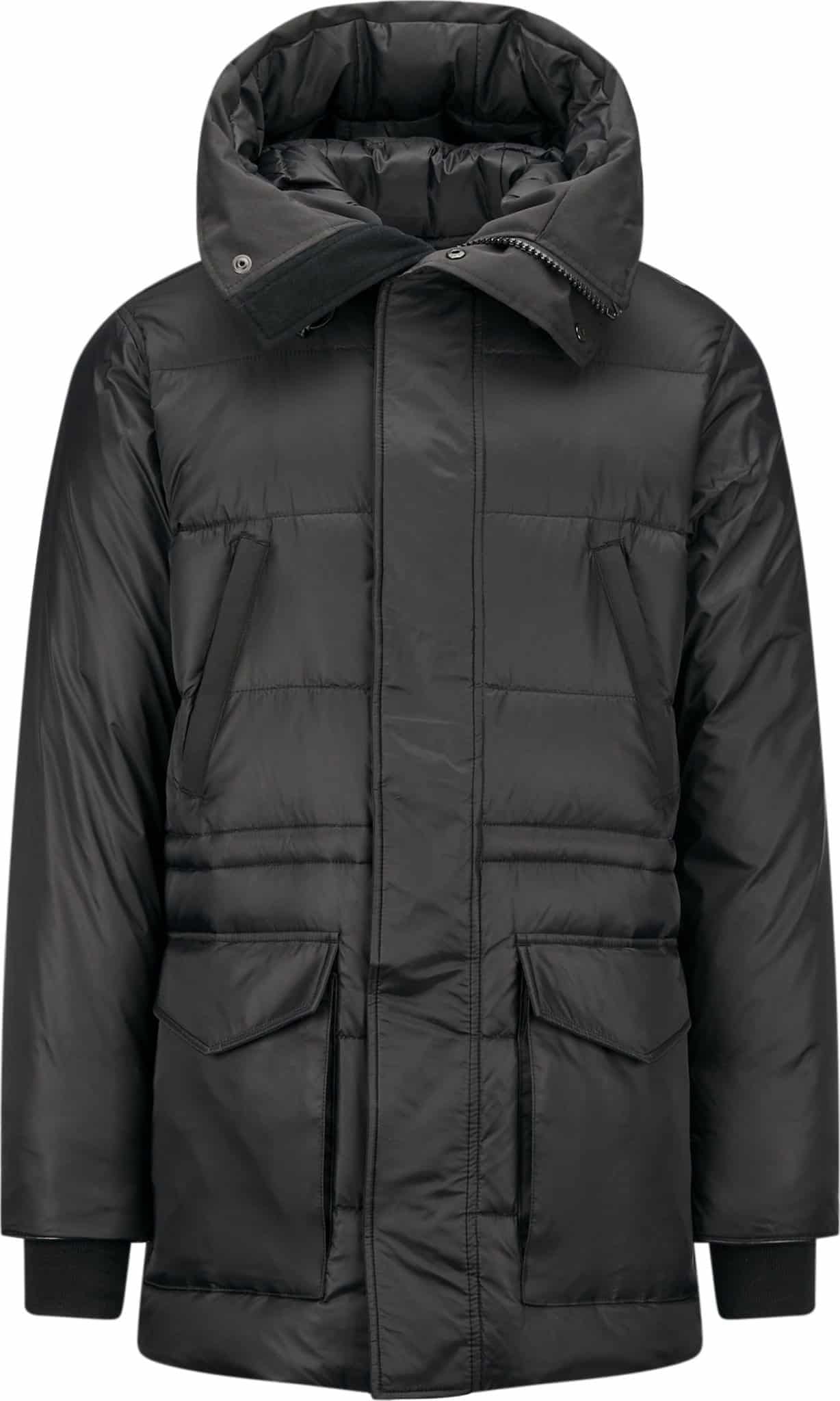 The Silverthorne Parka is part of the refined Black Label Collection from Canada Goose. This parka offers an elegant and clean look and is perfect for subzero commutes through icy streets. Insulated with 675 fill power white duck down, the Silverthorne is an elegant choice for staying warm when wearing a three-piece suit, or a business casual blazer underneath. Don't let icy, winter weather make you dread your work commute; stay warm and comfortable in the Silverthorne Parka.
Veilance Euler IS Coat
The Euler IS Coat will keep you protected from all the winter conditions that come your way. Insulated with Coreloft and equipped with an outer GORE-TEX INFINITUM membrane, the Euler IS Coat is perfect for those gentlemen living in cold, wet climates. The hidden pockets and clean lines give the coat a refined appeal that will look great with a suit.
Barbour Westilby Wool Coat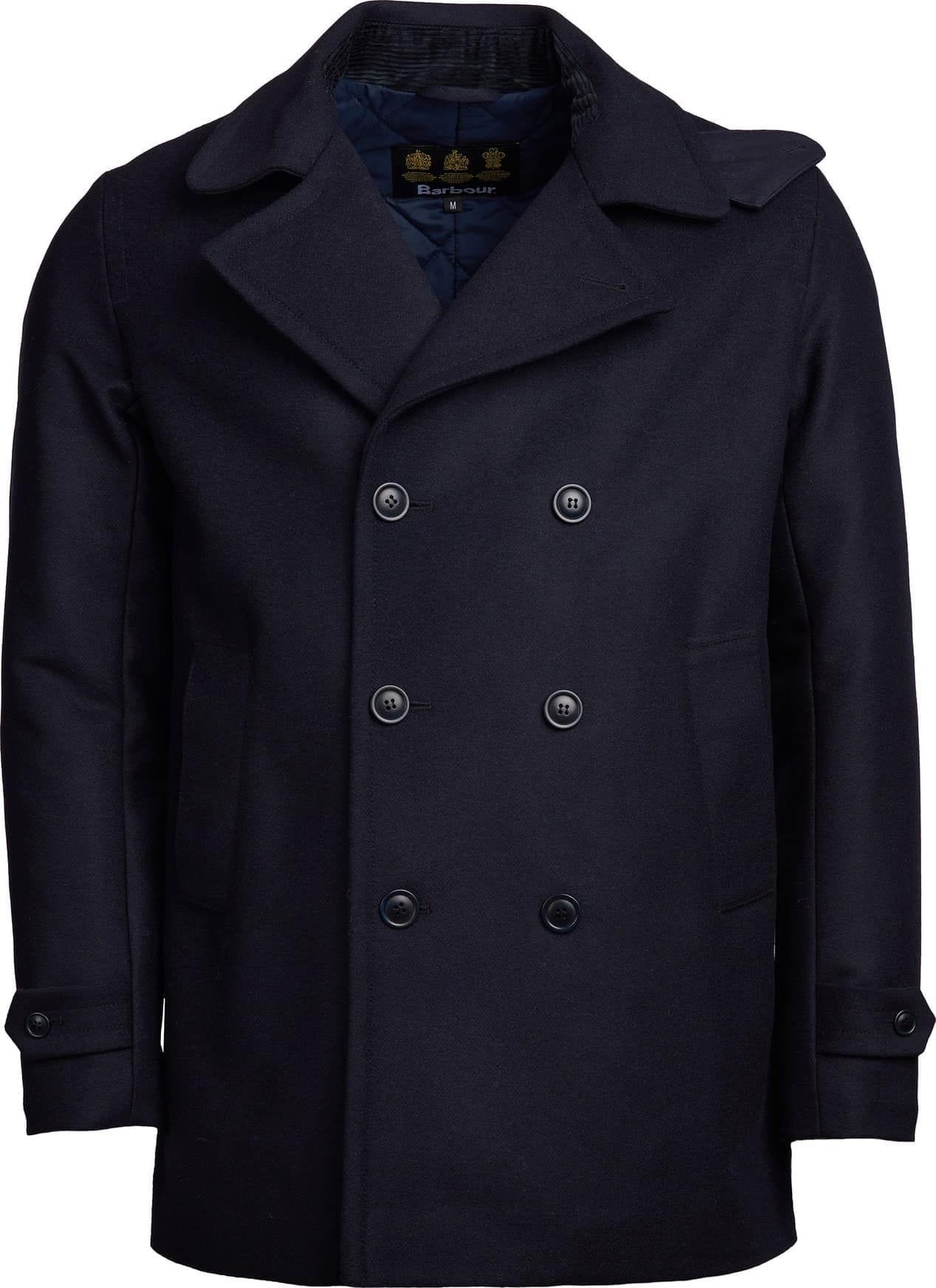 The Westilby Wool Coat takes the Barbour shape and pairs it with luxurious wool to create this classy, warm peacoat. The coat has a very sophisticated look thanks to the double-breasted coat with two rows of buttons. The quilted, polyamide lining makes it perfect for those who love the warmth of wool but not the feeling next to their skin. Made with a  wool outer, the Westilby Wool Coat is perfect for offering sophisticated winter warmth.
Vallier Outremont Parka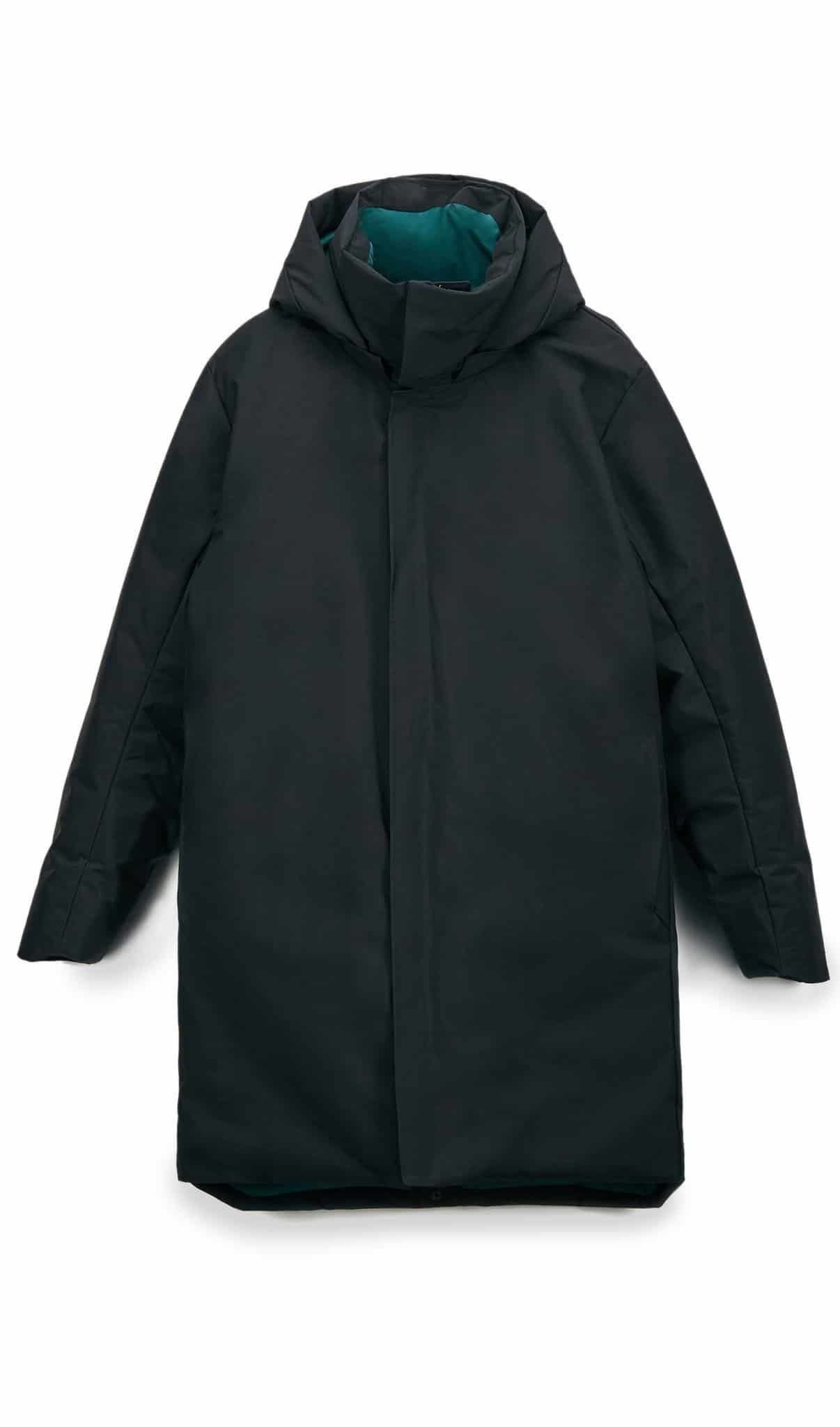 The Outremont Parka from Vallier is a thigh-length coat made to take on cold winter weather with a touch of class. The jacket is water-repellent and windproof with ultra-warm 800-fill power goose down insulation for ultimate weatherproof protection and warmth. The dropped hem offers additional coverage, while the long silhouette provides maximum warmth. The Outremont Parka is the jacket of choice for men this winter.
Here's What Makes These Coats So Great
These five winter coats are our favourite jackets to wear with suits for a few reasons. The features are sophisticated and aesthetically pleasing so they look great out on the town, or on the way to the office. Secondly, they have longer cuts which make them perfect to match with a suit. There's nothing worse than having the bottom of your suit jacket hanging out the bottom of your coat.
First impressions make all difference so stay classy and warm, by picking one of these jackets to wear with your suit this winter.
SHARE