The Kensington is a popular Canada Goose model, and for many reasons.
First off, it is available in an array of colors, from black to flamingo pink, brick red to pale grey.
Then, there is the design. The length is perfect for women who do not want their thighs to freeze. We know it is no mystery, the less exposed the skin is, the less likely we are to get cold.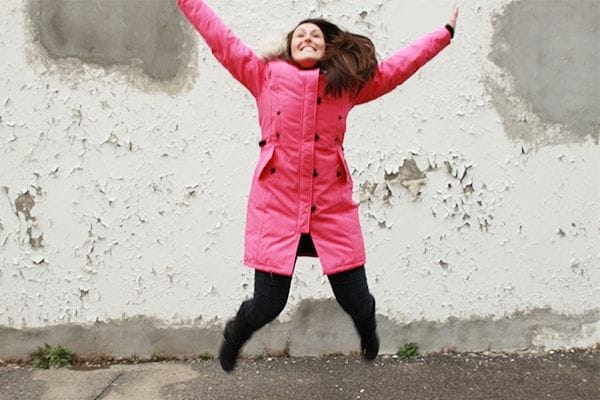 It is also for this reason that the lined sleeves, the huge hood endowed with a coyote fur ruff, and the high collar are highly appreciated on this model.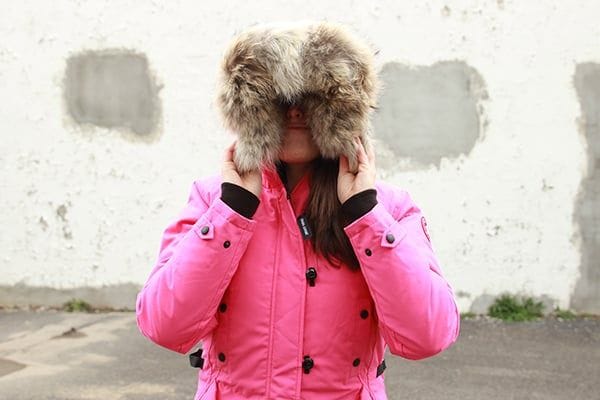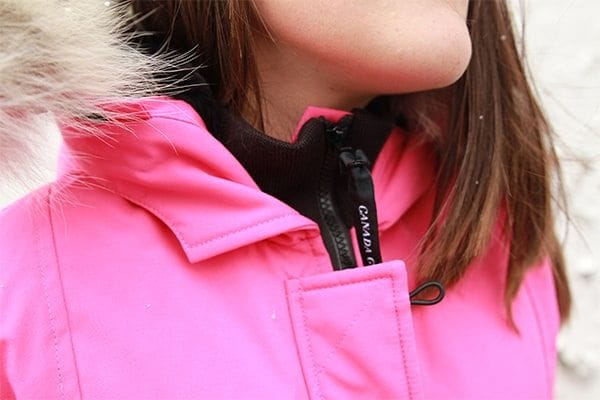 Like you can see, the details are abundant on the Kensington. There are pretty, round buttons on the flap as well as on the hip pockets.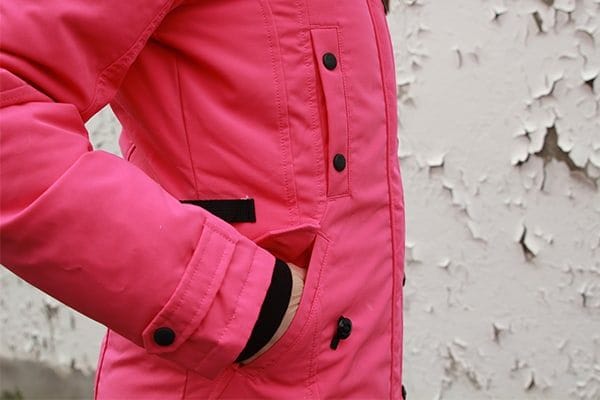 The adjustable straps at the waist give you the option of a slimmer fit.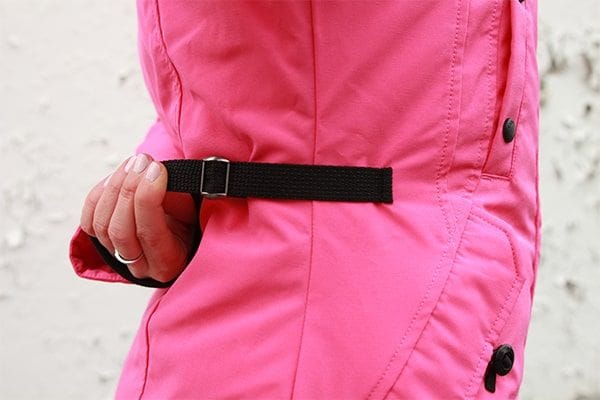 Finally, the opening at the bottom of the coat gives you a wider range of motion.
Understand that Canada Goose is not only popular because it is in fashion. If one-third of Canadians (ok, this statistic is based entirely on my own observations) wears one, it is because they are satisfied! Now let us move on to the Mackage coat.
Mackage got us accustomed to their coats adorned with big fur collars. The Brigid, on the other hand, has a large wool knit collar. This is why I chose it. I find it different from the others and I love its uniqueness.
The cut of the Brigid is classic and timeless. How can a black coat, well designed and made with high quality materials can possibly go out of fashion?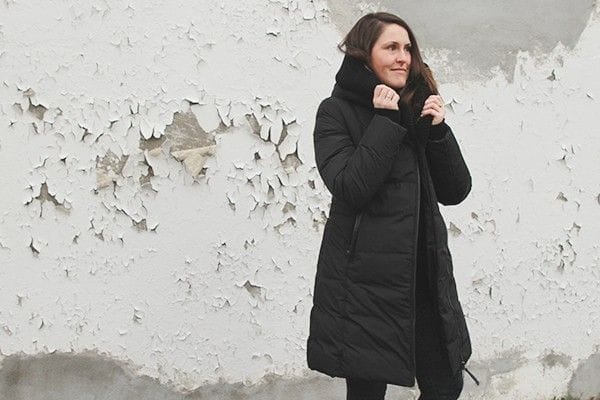 It zips up primarily by an inner zipper which ends with a snug collar to protect the neck.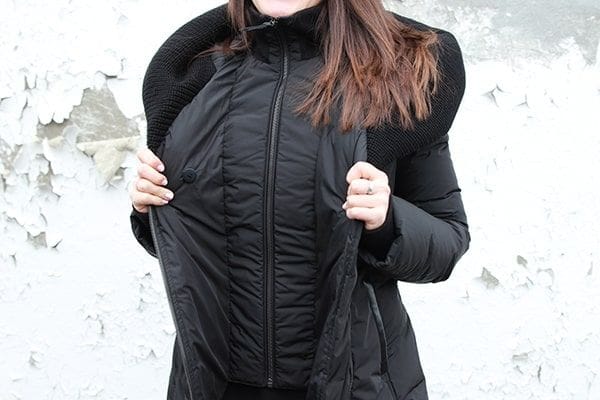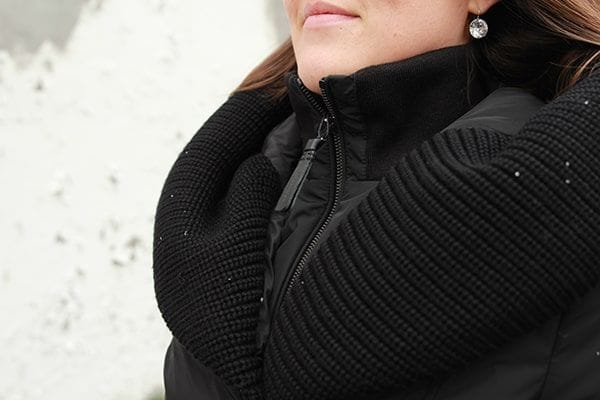 Then, a second zip closure is placed slightly off center, creating an asymmetry that is both flattering and feminine.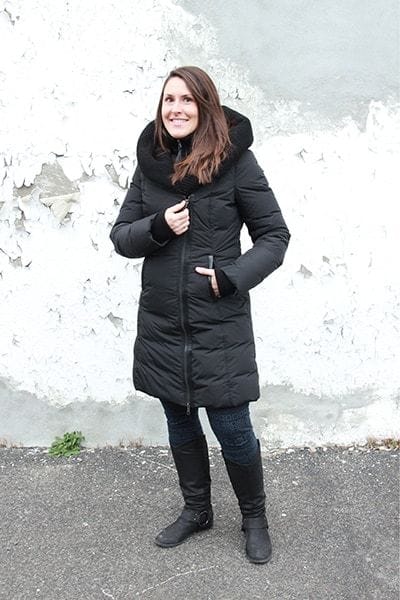 The two zip pockets at hip level are protected by a leather trim and are lined for extra comfort.
As for the collar, it is simply huge, in wool, and ends with a lined hood where you can find the Mackage badge in brown suede. This is the only visible logo on the coat.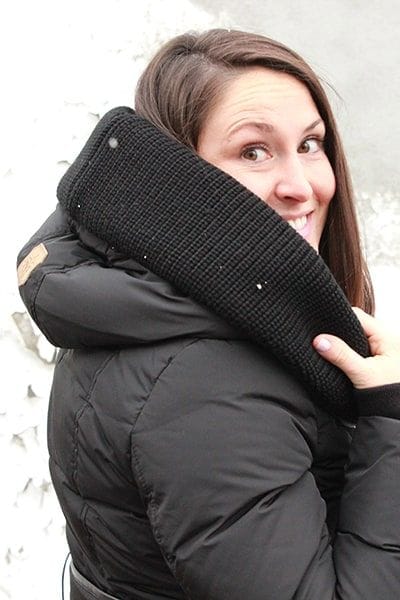 A belt like waistband on the back of the coat defines the silhouette. You can also notice that the stitches are well positioned and give a lengthening effect.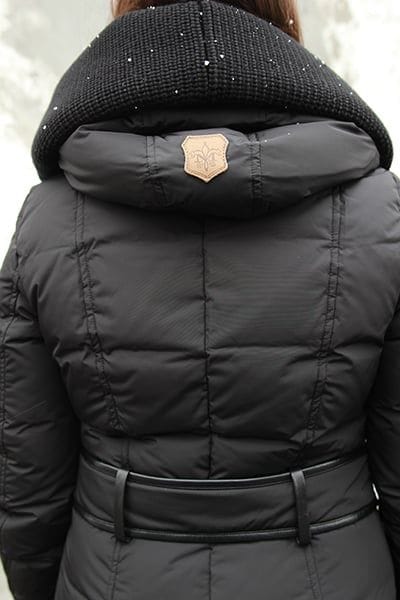 I must confess to having a soft spot for this coat. Understated, elegant and feminine; you will be able to wear it for several winters.
For more winter jacket styles check out our winter collection of women's jackets. If you are having a hard time picking your ideal coat, read our choosing the right winter jacket guide for some tips.
SHARE