Rip Curl is synonymous with surfing. The Australian brand creates everything you need to get started catching waves along with styles for riders on the WSL professional circuit. Their 'The Search' campaign captures surfers from around the world in pursuit of the best waves and vibes, which is something I was yearning to experience to escape winter.
OuiSurf, Quebec's best surfing show, runs a camp in El Salvador for would-be's and surfing veterans looking for their next wave. They've teamed up with Rip Curl among other brands and created the ultimate surf camp-vacay experience, where you learn, hang out, and explore – but mostly surf.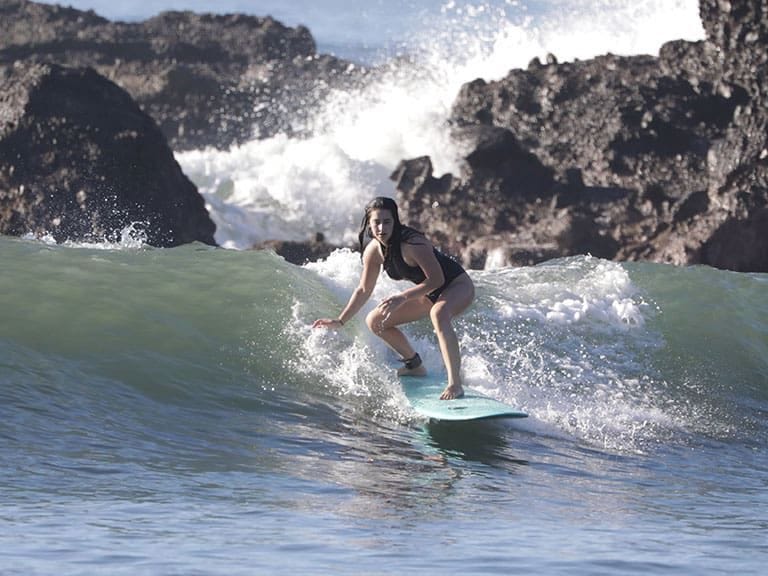 I jumped at the chance to test out the gear and camp when Rip Curl asked us at Altitude Sports to kit out their next group of campers in El Salvador. I didn't know what to expect from a surf camp, though I knew Latin American beaches had to be warmer than Montreal.
A Day in the Life of a Paradise Surf Camp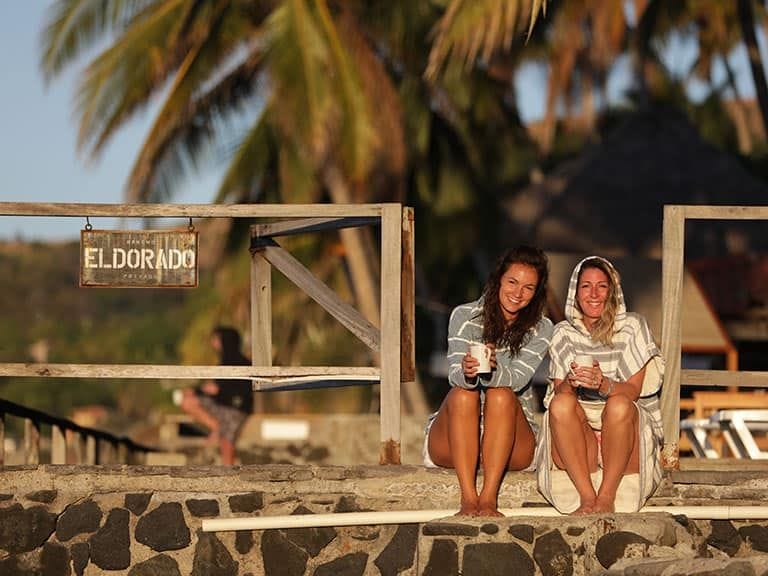 A crack of dawn wake-up and I head out to the beach, right in front of the Eldorado Surf resort. The teacher talks to us about the waves, I meet other campers over coffee, and we choose our morning surf gear. It's paradise. The sun is already warming the water, so we drive a short way to El Palmar beach, which hosts a range of waves suitable to all campers.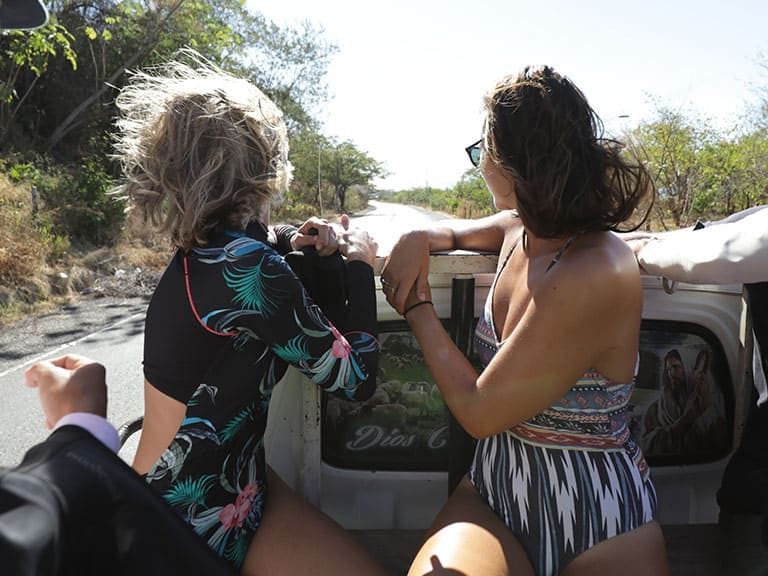 At El Palmar, I'm decked out in new Rip Curl gear and the good vibes are abundant. Under the teacher's supervision, we cruise through some simple-yet challenging surf for those of us still transitioning from shredding snowy hills to navigating ocean swells.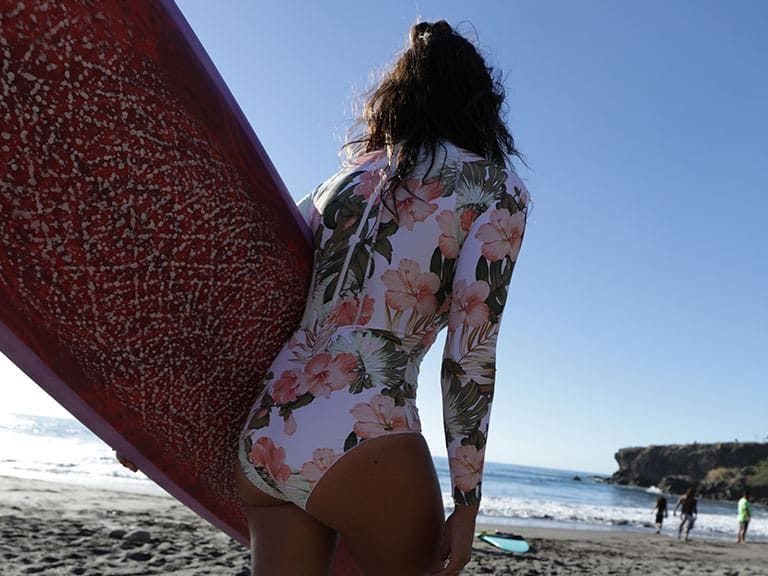 Three hours of surfing later, and the gear Rip Curl hooked me up with is still awesome – like a second skin I don't even notice when I'm riding my board or paddling. I'm exhausted, exhilarated, and encouraged, but still hungry for a perfect wave.
View this post on Instagram
Back to Eldorado for lunch. With calm tides and smaller waves, it's time to relax. We play pickup Ping Pong in the sand as the ocean rolls gently in the background. It's surreal we were surrounded by winter the previous day. The beach and camp are a beautiful reality.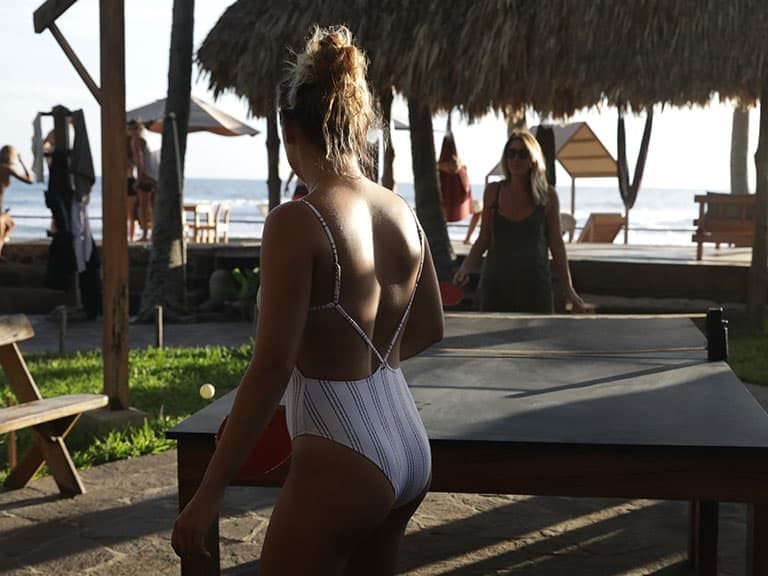 Everyone at the camp is relaxed and accommodating, and I never felt like a novice or an outsider. The attitude is that you are here, you belong and you can learn. I was already feeling more confident before our second surf session of the day.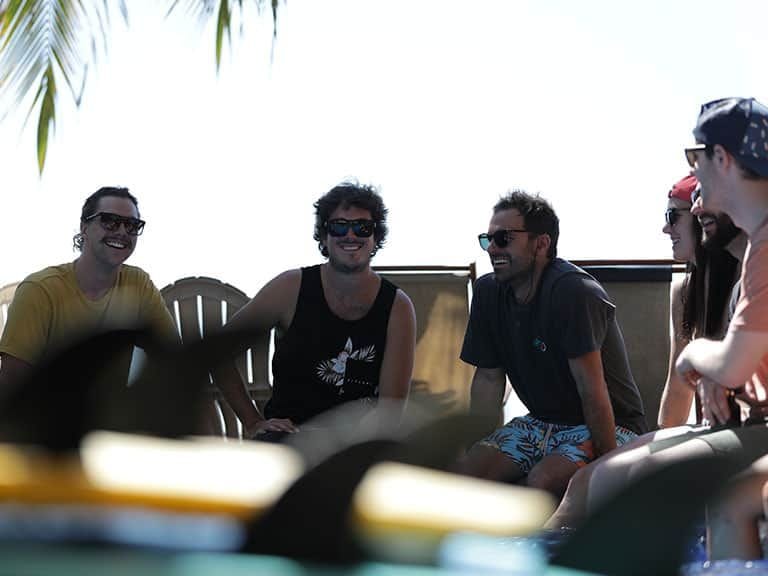 Learning here is a long way from grade 11 math. There are pool sessions about board balance, surfboard construction demos at the D Calles workshop (you can even make your own), waxing tutorials on the beach, tide charting sessions, and even yoga classes for surfers. The classes and teachers are friendly, personable, and engaging, but OuiSurf believes doing is the best learning.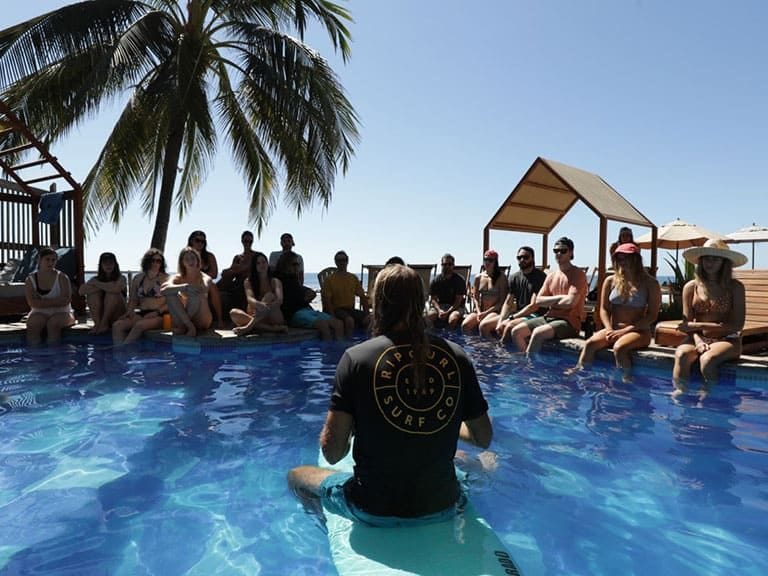 The tide shifts, and Pacific swells begin crashing into the beach under the afternoon sun. It's time to get back in the water for another session. With the lessons still fresh, I look to push my size limits for waves. Going beyond what you think you can do is a camp motto, and I was already experiencing some quick progress in my surfing.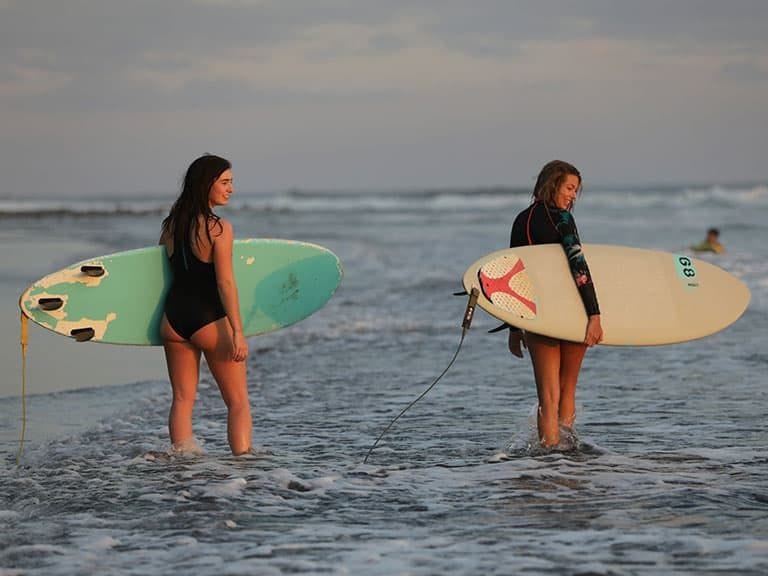 Surf camp is definitely not boot camp. Some people prefer playing volleyball, or just chilling with a beer and new friends. There's no pretension here. You just find your own groove.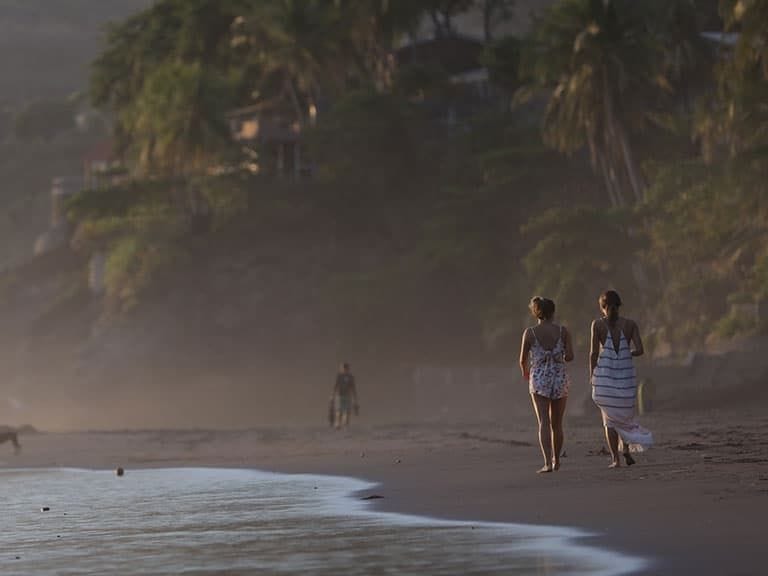 Sunset ends the final session. At dinner, people convene on the camp patio. Everyone hangs, casually drinking, eating, and getting social. After only a day we've all connected through the culture, the Camp, and The Search.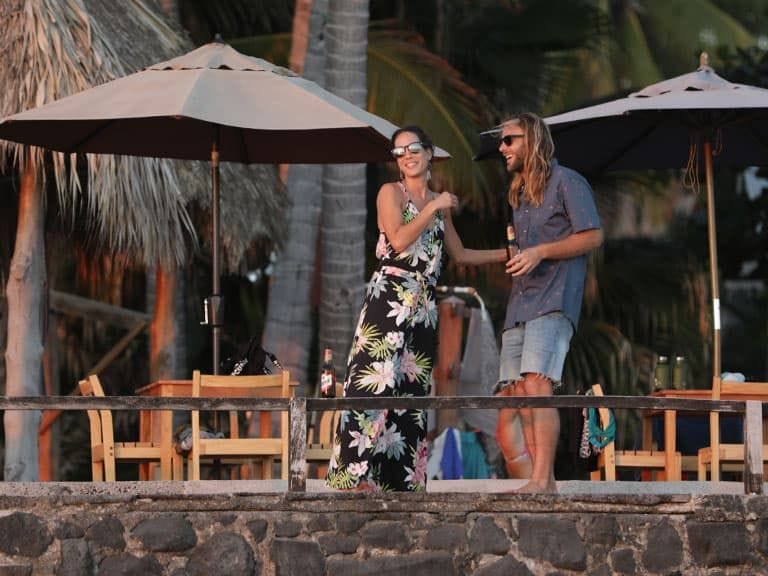 Early nights mean earlier risings to catch the best waves. Falling asleep, I couldn't help but feel the end of this day was the beginning of a passion that would last a lifetime.
View this post on Instagram
The perfect Rip Curl kit for OuiSurf camp
| | | | |
| --- | --- | --- | --- |
| Mirage Essentials Surf Suit | Laydaze Snapback | Compass Short Sleeve Rashguard | Maui Mini Tide Watch |
SHARE