I've been at the skiing game for a long time, and when I took a group of novice friends for a trip to the mountain, it gave me a whole new perspective on things.  Most of my friends were equipped pretty basically—but in some cases pretty poorly. Despite blue skies and fresh powder, equipment problems can cut short the fun on a perfect day out, and even drive people from the sport altogether. And first things first—without the best ski goggles for you, your time having fun will be pretty short.
So I've put together a list for you about the best goggles. It's the first step to enjoying skiing like you should—and maybe even your Olympic podium career (don't forget to thank me in the interview).
Best Ski Goggles 2020
The best ski goggles for you will depend on the conditions and visibility during the day. However it isn't all up to chancing the weather—there are interchangeable lenses of all sorts for the best colour, flat light and more.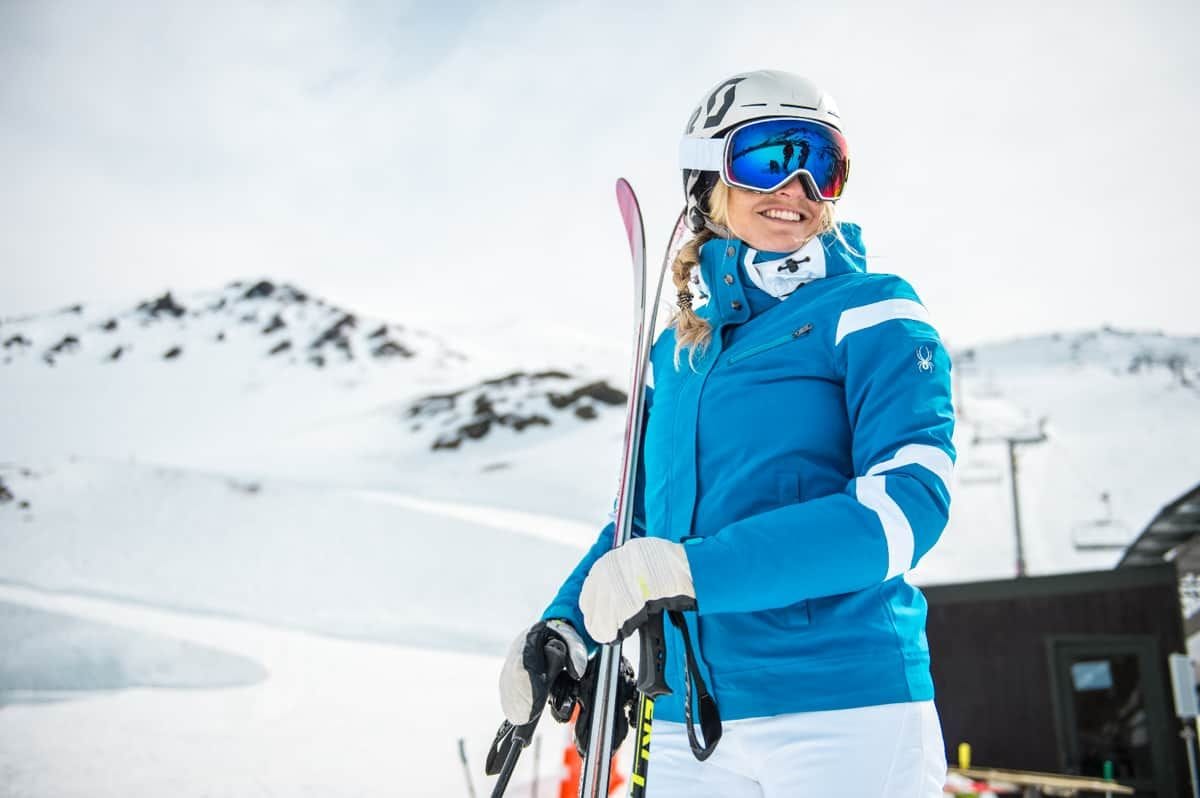 Best Overall Goggles
M4 Cylindrical – Anon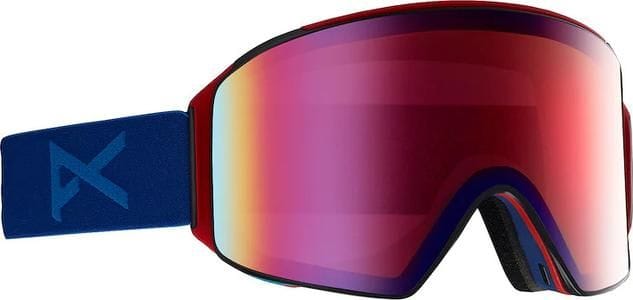 With Anon's signature, you get the hottest look and important characteristics for the best ski goggles. The M4 Cylindrical is compatible with prescription glasses (OTG), has a wide field of view, total UV protection and comes with a spare lens. Full venting and quick change lenses, triple foam padding…we could easily go on, but at the price and what you get these are unbeatable.
Best Goggles Under $100
Oakley – O-Frame 2.0 Pro XL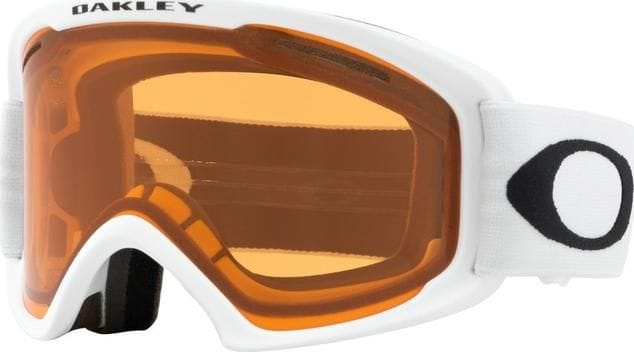 Simple is best, they say—and no one does it better than Oakley. The high-impact O FRAME 2.0 PRO goggles expand peripheral vision and integrate seamlessly with most helmets. Streamlined to fit comfortably on your face, these might be the perfect entry-level goggles.
Best Cloudy Day Goggles
Oakley – Fall Line XM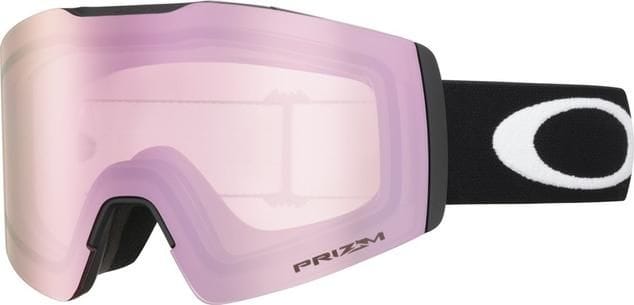 In flat light—when the cloud cover flattens everything in front of you—nothing pops shapes like pink lenses. Oakley's Prizm lenses are industry leaders, and these Hi Pink Iridims on the Fall Line XM's accent colours and bring out contrasts. Plus these bad boys are interchangeable. Goodbye flat light!
Best Over-The-Glasses Goggles (OTG)
Smith Optics – Skyline XL
It's no small feat finding ski goggles that fit comfortably over your prescription glasses. With the Skyline XL by Smith Optics, leave your contacts at home. These spherical goggles are designed for Over-The-Glasses compatibility, with outstanding field-of-view. ChromaPop treatment on the lenses does just that—makes everything pop. Helmet-compatible and comes with a bag just for the lens.
Best Photochromic Lens Goggles
Photochromic lenses change tints in stronger light, allowing better vision in variable conditions. The Portal XL goggles by Zeal Optics change immediately and allow smooth transition and better perception in different light. Lightweight, comfy and breathable, the lens is vented for fog. Perfect for high-altitude skiing.
Best Night Skiing Goggles
Spy – Legacy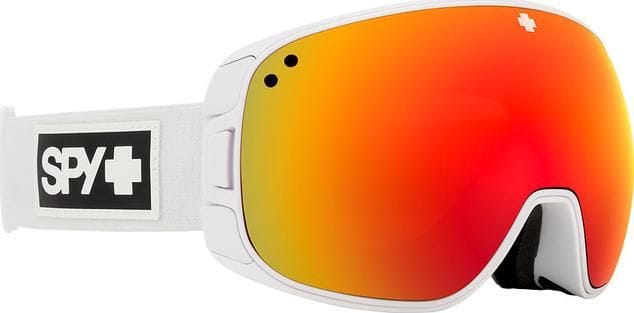 Night skiing enthusiasts need only this to remember—yellow (or in this case, bronze)! Like pink in the day, yellow-tinted lenses bring out contrasts at night. The Legacy goggles by Spy are our favourites for skiing past sundown. The HD Plus lens with red spectra comes with a changeable one-touch change yellow-green lens.
Best Antifog Goggles
Julbo – Airflux Cat 0
Every good pair of goggles comes with venting and anti-fog treatment. The Airflux Cat 0 by Julbo were designed to dmp excess body heat when skinning on ski touring adventures. Their SuperFlow ventilation tech might just be the best ever made. Plus you get great lateral and vertical field of vision and an anatomic frame.
If you want more tips on how to de-fog your goggles, check out our blog here.
Best Kids' Goggles
POC – POCito Iris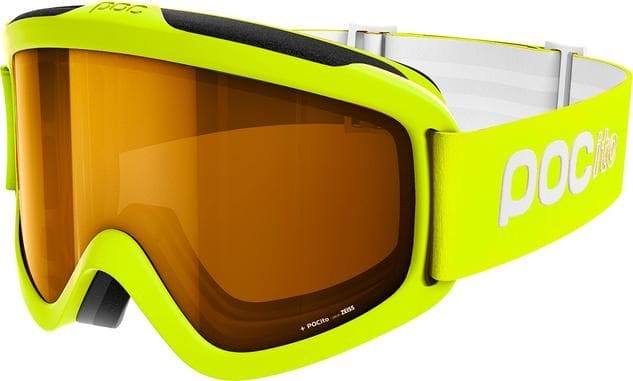 Kids need performance too—maybe more so, once they catch the skiing bug and you practically have to drag them off the slopes. Tailored for kids but with big-boy tech, the POCito goggles by POC are anti-fog, anti-scratch and come with plenty of face foam for fine fitting. Plus they are bright enough to be seen anywhere, making them easy to find when it's time to head back inside.

How do I choose the best ski goggle lenses?
Interchangeable Lenses
Still looking for all-condition best ski goggles? Choose a pair that comes with two lenses, one for sunnier days and one cloudy. Look at the interchangeable lens systems closely—brands like Oakley, Electric and Smith Optics let you change quickly.
If you go for a high-end, single-lens pair, make sure they are removable and invest in different tinted lenses.
What tint of lens do I choose?
Sunny days: Darker tints like bronze, grey and purple are all earmarked for sunny days. These lenses will filter light and offer a comfortable, clear vision.
Cloudy days: Blue and orange lenses will do the trick., a compromise between bronze for days and yellows at night. They brighten things up and don't over-contrast obstacles and shadows.
Snowfall or night: Lenses with yellows and pinks are your best friends here. Contrast and brightness pop with these on. A totally clear lens sometimes is enough at night.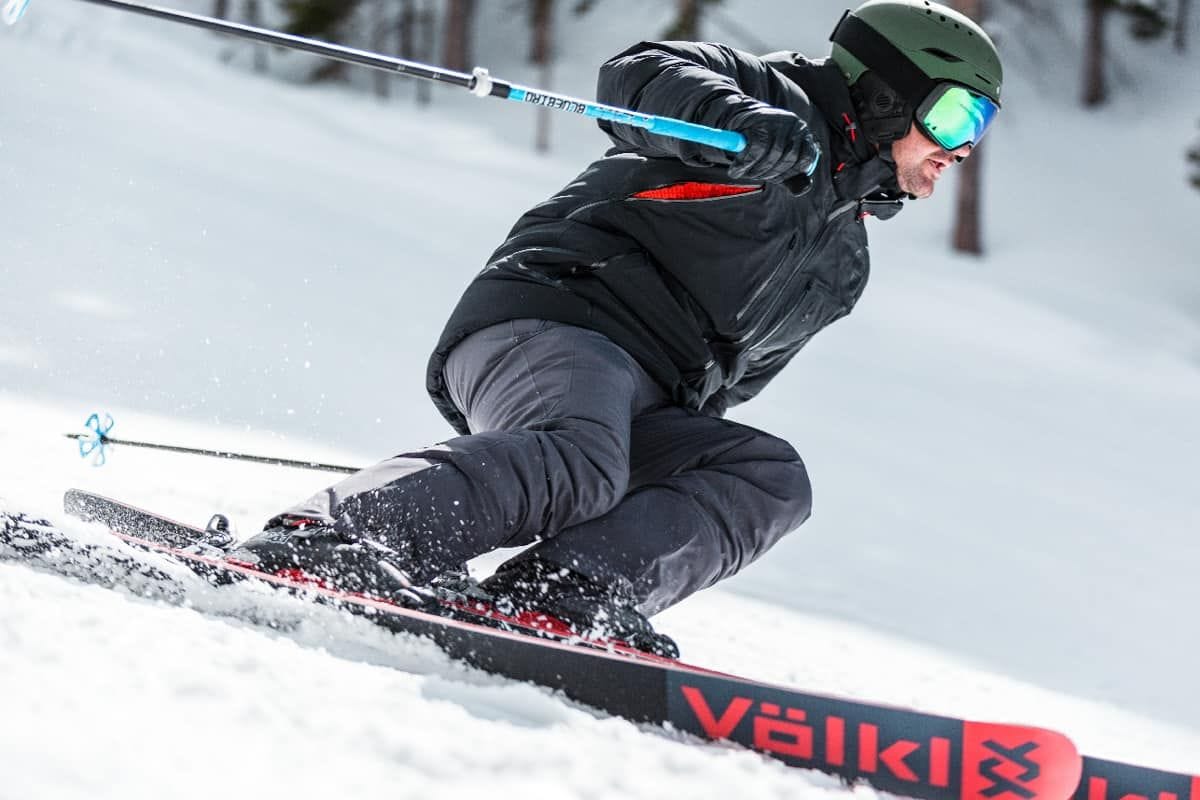 Spherical or cylindrical lenses?
Spherical lenses expand your field of vision and reduce image distortion, as well as softening the glare of sun on snow. These will usually run you a little more but are without question the best on the market.
Cylindrical lenses are curved horizontally from right to left, but vertically are flat. These are great for more casual or entry-level ski goggles. They don't deflect as much sunlight shining off the snow and don't have quite the same visual field as spherical lenses, but are great starters.,
Are polarized lenses worth it?
Better clarity of vision; more intense contrasts; reduced glare—in a word, yes! Go polarized if hesitating to choose between lenses. Your eyes tire less and you stay out longer on the runs.
What is a photochromic lens?
These lenses are increasingly popular, adapting to light conditions outside by changing the tint accordingly. Brighter light and they darken to offer glare protection. In lower light, they clear up. They adjust automatically but can take a few minutes before finalizing adjustments to different light.
How do I avoid foggy goggles?
Most lenses today are anti-fog treated, but proper care for your goggles will determine the effectiveness of the treatment. Don't block airflow with your tuque or helmet, and don't wipe the inside of your goggles. But for more details, read all about it here.

How do I choose the right size of goggles?
If the goggles only reach the corner of your eye, they're too small and will cut your vision. Ideally there will be a finger's width between the corner of your eye and the edge of the goggles. That said, everyone's face shape is slightly different, and one pair might not shape to another's contours. Generally, if your helmet is smaller, your goggles should be too. Oversized goggles will slide down your face.
Helmet compatibility
Most goggle brands also make helmets., making it simple to find perfectly compatible pairings. Always try new goggles with your helmet on. There shouldn't be a space between the top of the goggle frame and the bottom of the helmet's front lip. The helmet should rest lightly on the top of the frame, but if there are heavy against it, they might cause the goggles to slide down.
Can I wear prescription glasses under ski goggles? 
OTG (Over The Glasses) is your key! Find one of these pairs of goggles,  built to slide comfortably over your prescription glasses. Contacts are tough going for the long days out because of drying. Go with OTG's for more fun outdoors.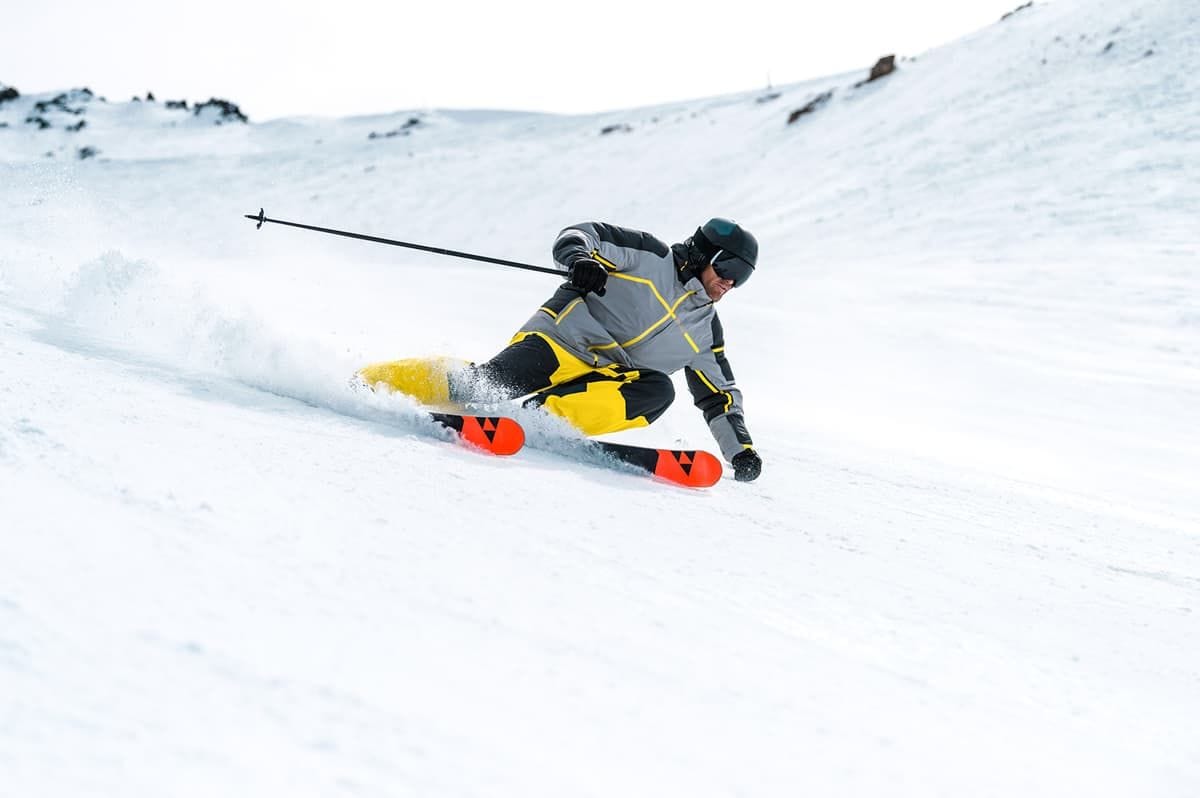 In 2020 most ski goggle models have anti-fog treatments, anti-scratch protection, venting capabilities, silicone supports and foam padding for comfort. Most brands develop their own proprietary technologies as well. Choose a pair of goggles that answers your needs. Think of the shape of your face and helmet compatibility. With all the choices out there, you should find your best ski goggles soon enough. Happy skiing!
SHARE