It seemed like the sun hadn't woken up. Dark rain clouds contrasted with the bright green of the Cove Forest. The droplets splashing on the car hood soothed our eyelids, still groggy from the early morning. The vehicle swept over Indian River Drive, a winding vanishing point of a road whose only yellow line served as a landmark in the deluge and enclosing trees. "This is where I feel most alive," said Josh, who parked in a spot known only to locals.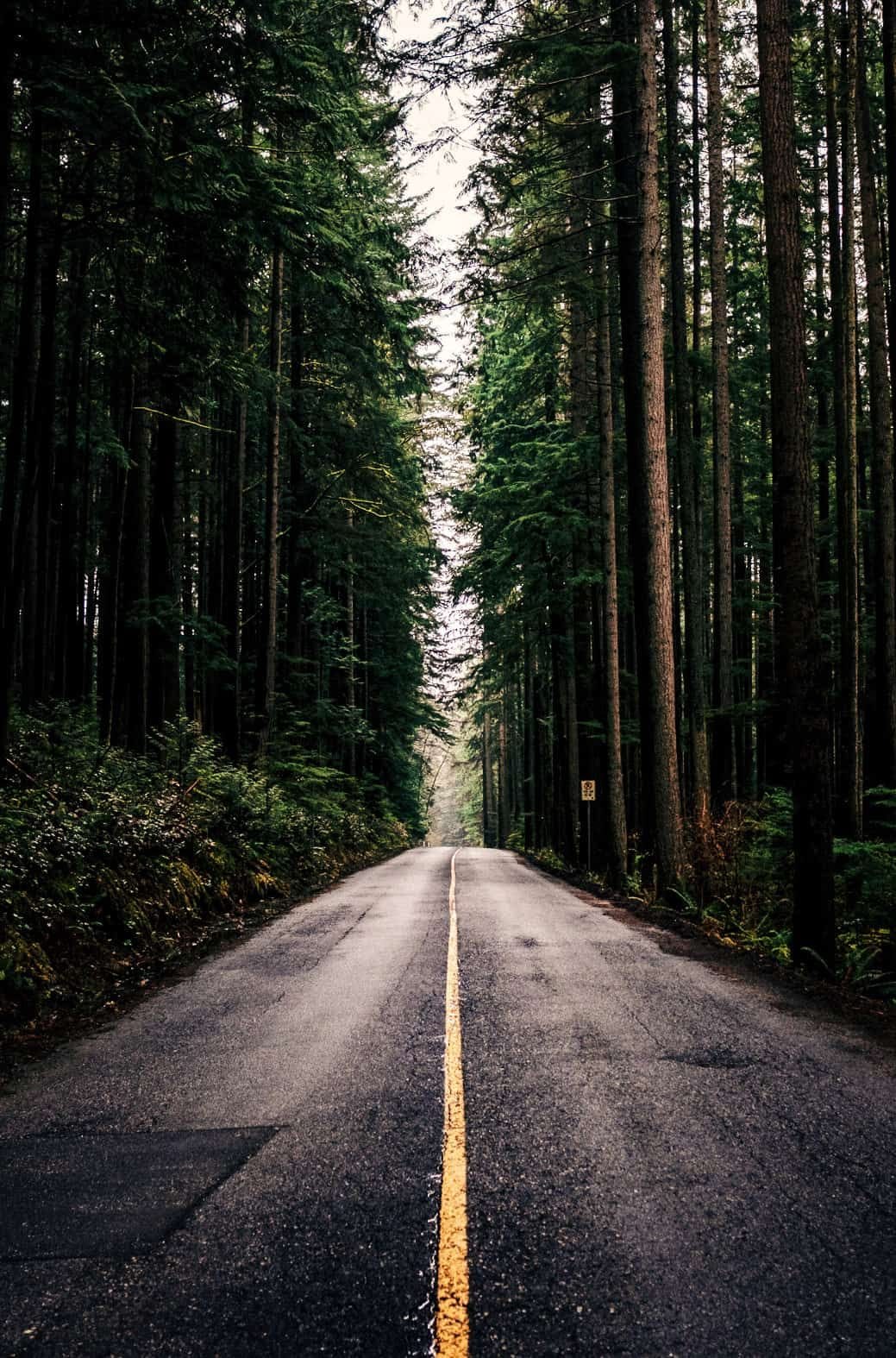 That morning, Jennifer and Josh, teammates at Arc'teryx marketing, met us at dawn to go trail running on the majestic Baden Powell Trail, less than a 30-minute drive from Vancouver. As lovers of beautiful British Columbia, we felt privileged to discover some of its attractions with people who shared our passions.
It was the fourth day of our immersion at Arc'teryx, and we'd already seen every weather and topographical condition. Ocean, mountains, beaches, even a snowstorm followed by a sunny happy hour on a terrace overlooking downtown Vancouver. 
Out of the car, the smell of hemlock and Douglas fir permeated our nostrils. A deep breath, eyes firmly closed, and we merged onto a trail surrounded in calming silence. We followed our guides to a path with a "Beware of Bears" sign. They suggested inserting the laces of my Norvan LD GTX trail running shoes into the built-in tabs. I understood from the first turn that this detail, like so many others in the Arc'teryx designs I wore that day, had been created by true trail runners who use the products in these forests and mountains.
Our run began slowly, but as our pace quickened the rain made the earth slippery. Josh is an obsessive runner of long-distance trails, accumulating hundreds of miles through rough terrain. I was curious to know what drove him during these daunting challenges.
"You get to jump in the puddles your parents said not to when you were a little kid. I always describe it as dancing with the mountain. You move where the environment allows you to move."
Josh's running debut wasn't a love-at-first-sight story. His interest began during a master's degree in Chemical Engineering, running to kill time while waiting for his lab results. After completing his first marathon, he thought he'd "never run one again." Then one of his colleagues invited him to run in the mountains. It didn't take him more than a few jumps over rocks, roots, and puddles to fall in love with the sport that would change his life.
Each time Josh went trail running he felt a need for nature to be part of his everyday routine. An opening for a technical writer at Arc'teryx was the opportunity to combine his scientific knowledge with the call of the outdoors. He got the job, moved to Vancouver, and got even closer to his favorite playground: the mountains.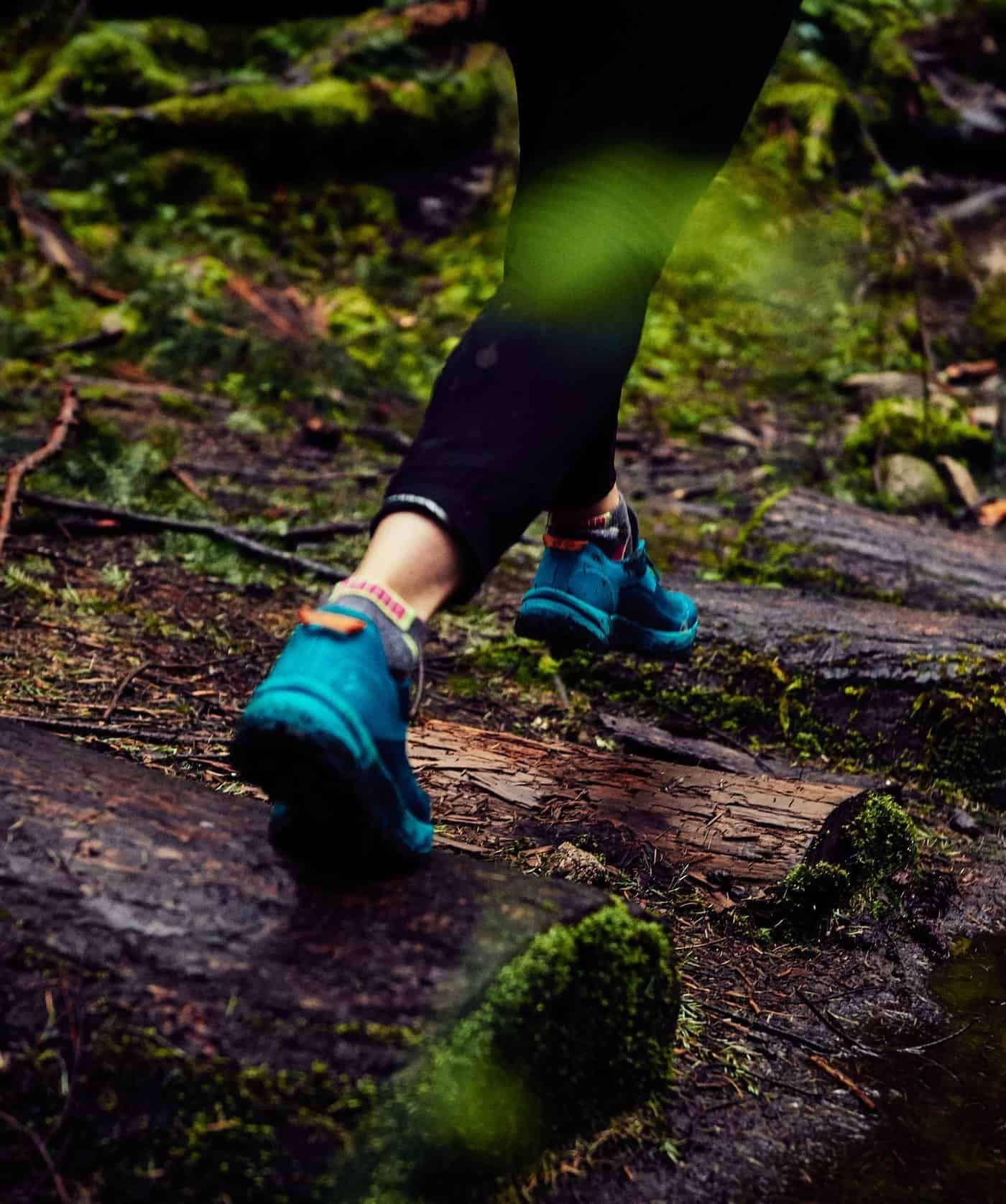 "I used to live in Seattle and got fully into mountain and trail running. Now, living in [Vancouver's] North Shore where the trails are literally out my front door, I just leave my house and go for hours and hours."
There were rough patches, evidenced by bloodied returns home from running the difficult trails. Eventually, he got more comfortable and stronger. Undertaking terrain of the Coastal Mountains on their own would be enough for most, but Josh's scientific inquisitiveness pushed the boundaries again.
"I took a month-long running trip in Tasmania for fun, but as an extra challenge, I decided that I would make all my own clothing. So I made everything by myself, including my running vest. I only brought shoes and socks."
Josh sewed his Tasmania gear to his own standards at the Arc'teryx design centre. After the trip, he showed his colleagues his process and how he'd integrated his techniques and discoveries into his clothing. Impressed, Arc'teryx marketing team drafted him, where he's since worked as a creative copywriter. This explains why he's the official trail running reference at Arc'teryx.
If you can't find Josh on weekends, holidays or lunch breaks, it's probably because he's pounding the trail. For Josh, every run is an opportunity for a new adventure. He's also run some the world's most substantial trails: an island infested with wolves in Northern B.C., the GR20 hiking trail in Corsica, and the Caucasus mountains of Georgia.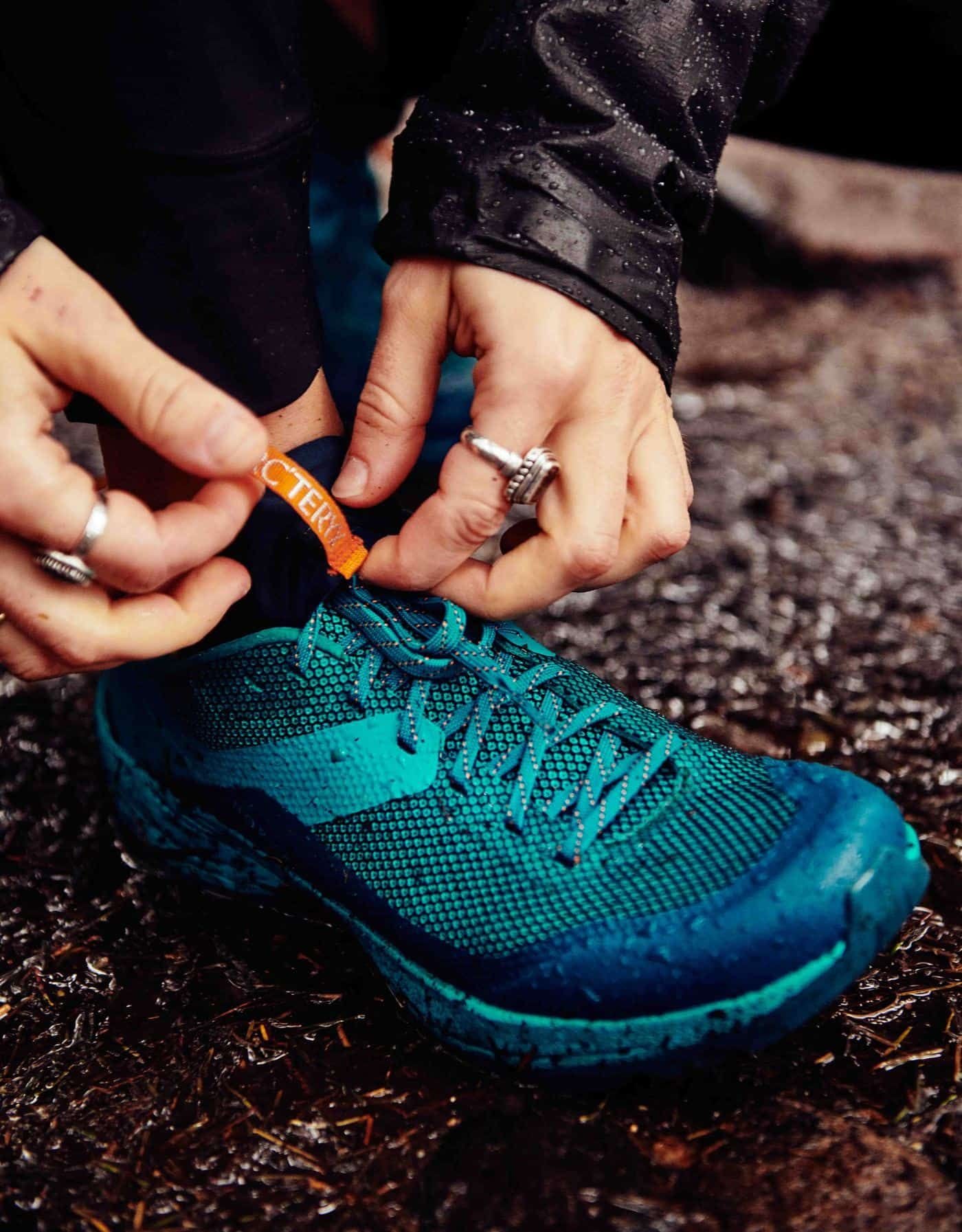 Raphaelle is wearing:  Norvan LD GTX Trail Running Shoe
It's the people behind Arc'teryx like Josh that make it the model of outdoor clothing innovation. The corporate philosophy emphasizes initiative – everyone is encouraged to push the limits of quality, feasibility, and efficiency to reach new standards of apparel and equipment.
Designers at Arc'teryx often drop in on Josh to test their ideas. This lets him both live his passion and improve the sport. The proximity of the designers makes for especially efficient R&D, reaching a level of unparalleled quality that Josh is proud of.
Josh's stories of travel and work made me forget the rainy conditions of our run. After countless twists and turns replete with laughter, the trail opened onto a massive mountainside platform of rock. We took in spectacular views of Deep Cove Bay with mist hanging among the trees.
Perched on the end of Quarry Rock, our discussion harkened to a feeling we all know and yet always seem to forget to verbalize – playing outside in the elements offers the simplest, purest pleasure of enjoyment. We were neither hot nor cold, and despite the rain, our socks and t-shirts under our jackets were dry (thanks Gore-Tex). Our hearts pounded as the rain cooled our flushed faces. We felt alive, and the picturesque landscape before us brought up a giddiness from our hearts.
This beautiful day ended with a well-deserved coffee-&-donut tour at the famous Honey Donuts (locals' tip – take note)! Over treats, Jen stated, "another great day at the office!" 
I'll tell myself the next time I put on my trail running shoes – why not make this outing a new adventure and go dancing with the mountains?
SHARE