When most snowboarders think of Rip Curl, images of surfers, swimwear, and wetsuits come to mind. That image is changing thanks to the brand's development of The Search Series outerwear and their new rider partnerships with legendary snowboarders like DCP. 
Rip Curl's founders were actually snow fanatics who've made 'Mountainwear' since 1986. They're dedicated to applying innovative technology to their mountain collection. The outcome is The Search Series—durably designed in recycled fabrics. Other tech includes recycled PRIMALOFT insulation and rugged Cordura paneling anywhere your ski or board edges might touch your outerwear. 
DCP joining Rip Curl is big news. David's snowboard career has spanned two decades, featured elite sponsorships, and has seen him have video parts in some of snowboarding's biggest films. Photos of him riding have also graced the pages and covers of publications worldwide. 
David now part-owns and operates a snowboard brand, and continues to push his riding in search for new experiences on-and-off the board. He's also an avid environmentalist and surfer. As Nick Russell, VP of Sales & Marketing for Rip Curl stated, 'David's spent his life on The Search in the mountains and protecting them… aligning him with our Search Series only made sense.' 
We spoke to DCP about his career.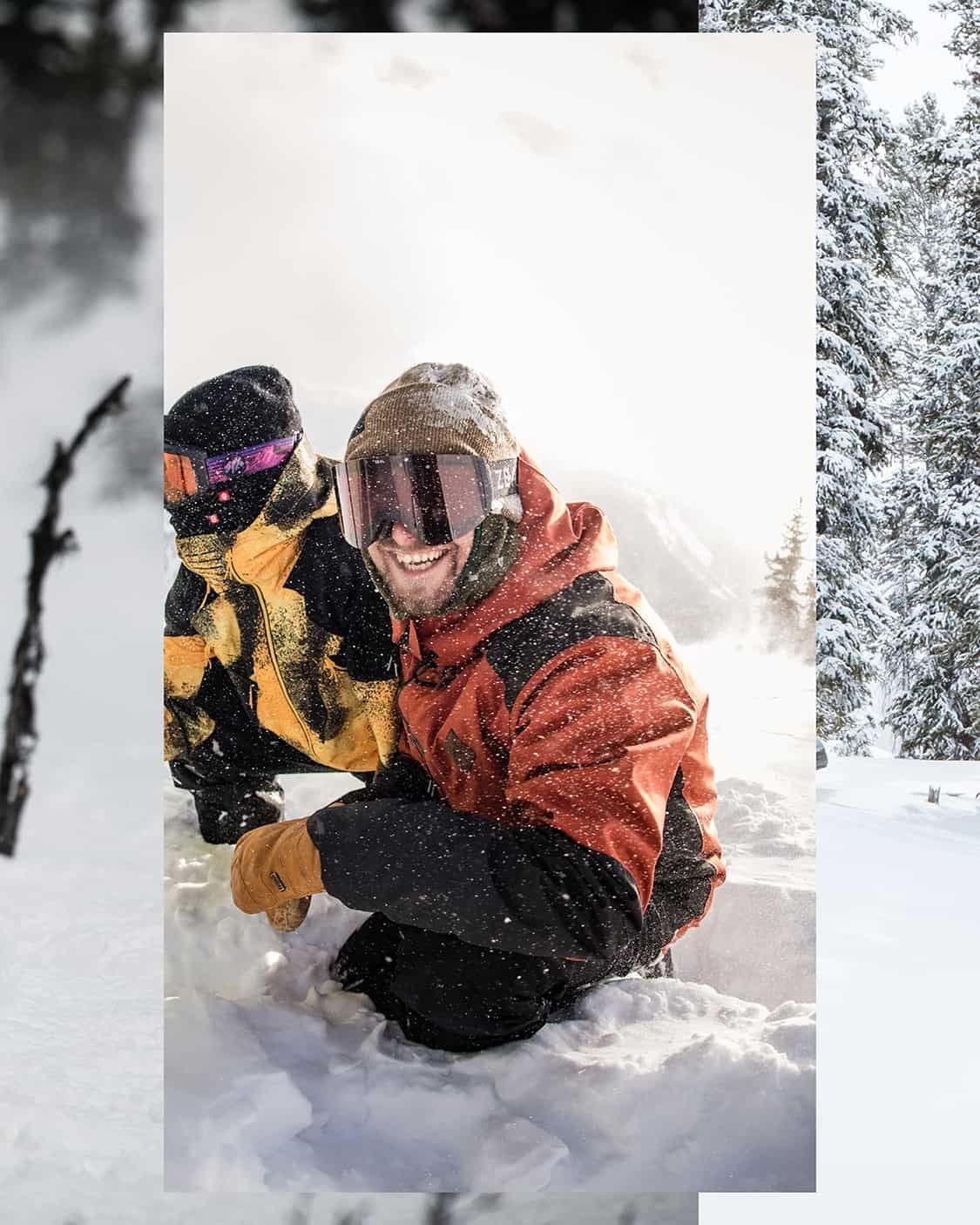 A.S.: For those who don't know, could you introduce yourself and touch on what life is like as a professional snowboarder?
DCP: I'm David Carrier Porcheron. DCP for short. I live in Squamish, British Columbia near the mountains. Squamish is close to Whistler and mountains near Vancouver. I'm married with two kids. My family loves snowboarding.
I'm grateful to be a pro snowboarder. I turned pro for Burton Snowboards back in 1999, and I owe a huge thanks to Jake Burton for my career. Jake was a huge inspiration and helped provide a lot of what I have. He was such a presence—almost a father figure. He made sure myself and the Burton team were taken care of. 
Jake gave us a blueprint for how to attend to riders needs with our own brand (YES Snowboards). Being a pro for most of my life has been my own form of education. I'm still riding lots as an ambassador for the brands I partner with.
How did your career begin?
I began riding in 1991 near Chicoutimi, Quebec. My local resort was 350 vertical meters with no snowboard park. We built our own jumps. Snowboarders weren't allowed on every ski run. 11 year-old me created a snowboard club with local riders. The club did a showcase about snowboarding being cool and safe. The resort listened to that 11-year-old and his crew, and they let us ride 16 of 17 runs.
In my teens, I travelled to provincial contests around Quebec and Ontario. The scene back then was only Half Pipe. I actually won the first Pipe contest I entered—the first time I'd ever ridden Half Pipe. When I was 13, I got sponsored by Burton.
As I got older, I extended my contest riding to the U.S. where I met guys like Ross Powers (2002 Half Pipe Olympic Gold Medalist). My parents trusted me and my friends to travel.  Contests led to bigger contests. I got to ride events like the US Open. The scene became my life.
How did your partnership with Rip Curl happen? 
I love surfing and Rip Curl is a brand I've looked up to. Three years ago, Alex Warburton—our product director at YES Snowboards—oversaw Rip Curl's The Search Series outerwear. So I saw jackets and the bib before almost anyone, impressed by the design and durability. And I was totally behind the recycled materials and their passion for eco-friendly products. 
Everything about Rip Curl and their products resonated. When Nick Russell from Rip Curl Canada approached me with an offer, it felt right. They'd just signed Chris Rasman, who rides Whistler and rips for the Manboys. 
At my age, I'm more of an ambassador but I'm still riding hard. And Rip Curl makes great wetsuits.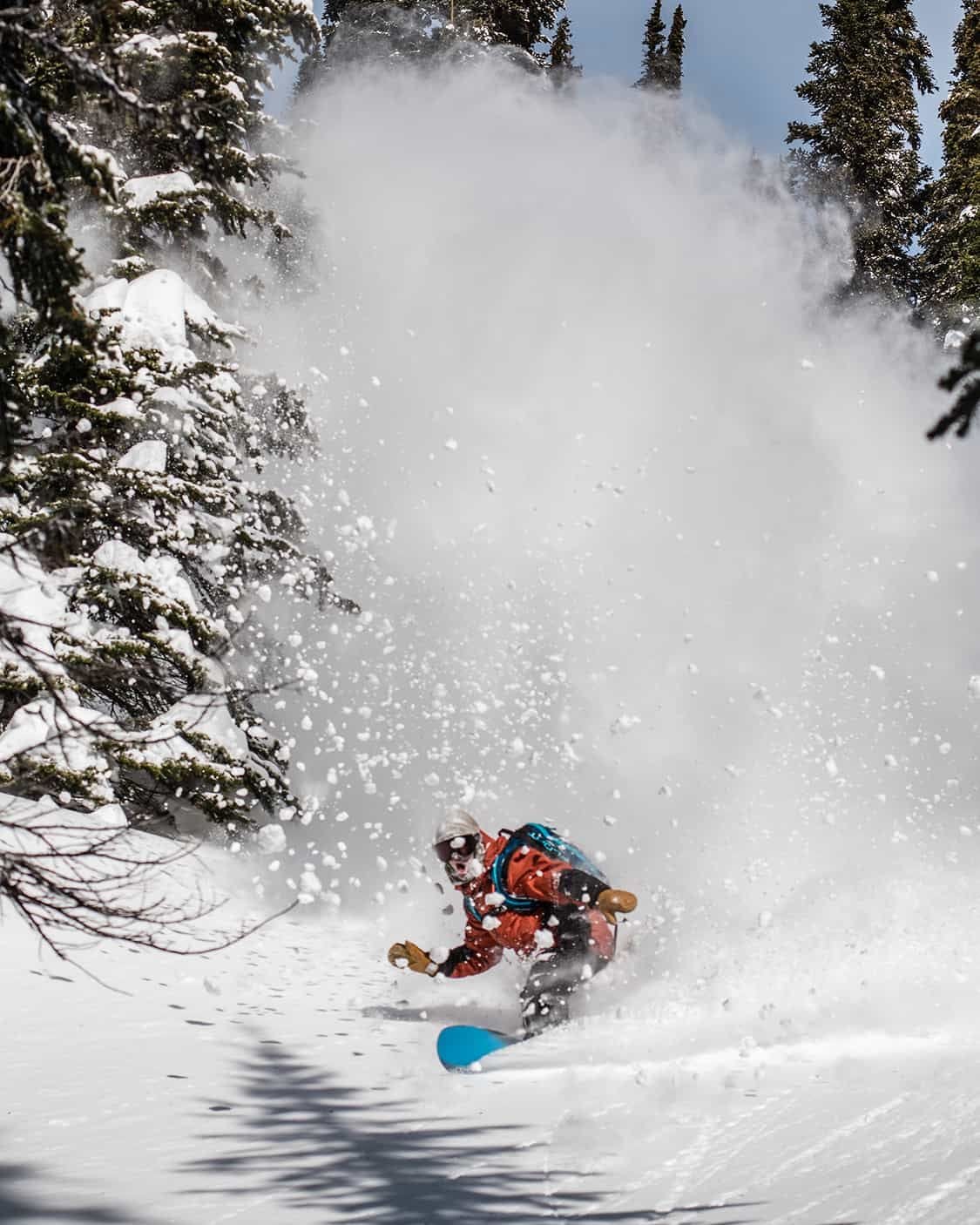 Tell us about your involvement in big snowboard videos for Mack Dawg, King Pin, Absinthe, and others.
Around 2000, I was a pro and was ranked 1-or-2 for Canada in Half Pipe. My career was all contests, until the day I went to qualify for the Olympics at an FIS [International Ski Federation] event in Utah. The FIS at the time weren't doing great things for snowboarding—the vibe wasn't why I started riding, there were too many rules. That day I fell in my first contest run, so I didn't qualify. Right after the contest, I called a friend from King Pin [one of the biggest snowboard film crews in 2000], who were also in Utah. The next day I was in the Utah backcountry filming. From there my sponsors were behind me. 
I'm lucky. From 2001 until now I've filmed video parts for my career. It's been 18 years of chasing snow around the world, watching snow reports, finding terrain. Back then we'd just push ourselves, but I can't lie, it was pretty dreamy. There was stress if a shoot didn't work, or if you got hurt, or if you were about to jump and ride Alaskan lines from a helicopter. 
That part of my career felt like all of life's lessons. Pushing myself, I was able to learn what my body and spirit were capable of. People wonder why snowboarders keep going year-after-year. It's about that feeling of the board under your feet. The best is by March or April, when you feel so comfortable on your snowboard. That's when magic happens. The cool thing about snowboarding is every rider gets the feeling of progression and connection to the snow. The community that comes with that is snowboarding. 
Who did you film for last winter?
I got the opportunity to ride with the Manboys for a day in Whistler and hit a jump I hadn't hit in 15 years. I was stoked.
I also went to Japan with YES for a project, which involved traveling around B.C. and Quebec. We're going to release a video called Compass, that's a follow up to another project called Balance. It's about the roots of where I started. A retrospective of my transition to Western Canada, then searching for powder. At one point we went surfing with pro snowboarders Josh Dirksen and Wolle Nyvelt in Indonesia. But it's all about having fun in the snow with friends. 
Rip Curl is all about The Search. What does that mean for snowboarding and the backcountry?
The Search for me is about still trying to find new features or lines in the same backcountry I've ridden for the last 20 years. Or it's searching for something new by going over that next ridge. But it's not necessarily a new area—just a new way to look at the terrain. It's opening my eyes and looking at snowboarding with a new perspective. 
Of course, I get stoked to jump on a trip to a new location. That's when you get to ride up on new features and just go for it.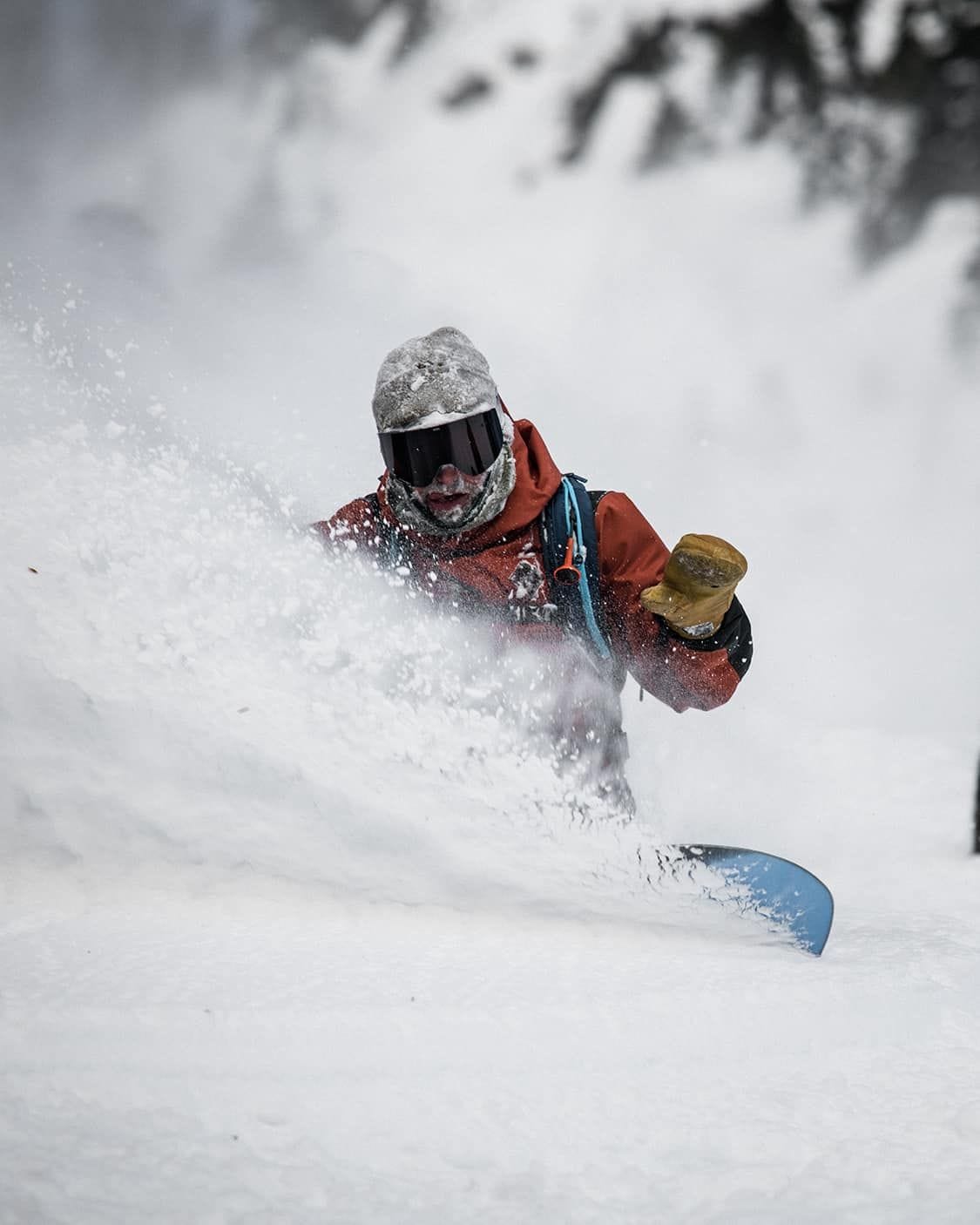 When JP Solberg, Romain De Marchi and you started YES Snowboards did you envision what it is now?
When we started back in 2008, YES was an inspiration following Uninc [a Burton collection that gave JP, Romain, DCP & Gigi Ruf creative control]. The thought was, 'Let's keep doing something like that—original, creative board shapes and graphics.' I was never like, 'This company is going to last 20 years.' But you learn and there's a thirst to improve. When I love something, I want to do it the best. Romain, JP, and I are like that.
We've had so much support from the industry, and had great people work so hard for us. I couldn't have imagined that 12 years later, we'd sign a new 10 year contract. I feel like we've made our place in snowboarding. There aren't many owner-operated brands. I feel almost obligated to snowboarding to promote it properly. 
What's it like being involved with Rip Curl, their 'going green' dedication, and wearing their new The Search Series mountainwear?
The environment is deeply important to me, and it's one of the reasons I am so stoked to be linked to Rip Curl. I feel like the brand portrays the essence of snowboarding—searching for new experiences, identifying the right riders, and having the right people to take their gear to the next level. Having great outerwear and the best wetsuits for my surfing is a huge plus. 
What's next for DCP?
In the short term, we're moving to Costa Rica in February to put my kids in a Spanish school and immerse them in the culture.
From Costa Rica, I'll go on the search for powder from the tropics. I've got other projects with YES. Then it's about getting as much time as I can on my snowboard. For the next year, I'm going to the beach then snowboarding hard on the mountains. I'll keep growing my snowboarding and living The Search for new experiences.
SHARE