There's nothing like taking a hike through snow-covered forests and icy landscapes. Braving the cool morning air, or enjoying the sunset views from on top of a mountain. For those living in the city, heading up to the chalet and spending a weekend amongst the wildlife can be re-energizing. With growing concerns about the environment, there are certain things we can do to ensure we can continue to enjoy the great outdoors. Many clothing brands are taking it upon themselves to do their part for the environment. From going full vegan to using recycled, and ethically sourced materials, here are our picks of the best sustainable winter jackets.
What makes an Eco-Friendly Winter Jacket?
When shopping for a winter coat to take on cold Canadian winters, there are certain things you can look for to see if the jacket meets the criteria of a "sustainable parka." Those brands that do meet the criteria will often mention using recycled materials, animal-friendly methods, and down-free construction for their apparel. Programs like Bluesign will put their seal of approval on brands and products that take certain measures to ensure their methods of production and fabrics are environmentally friendly.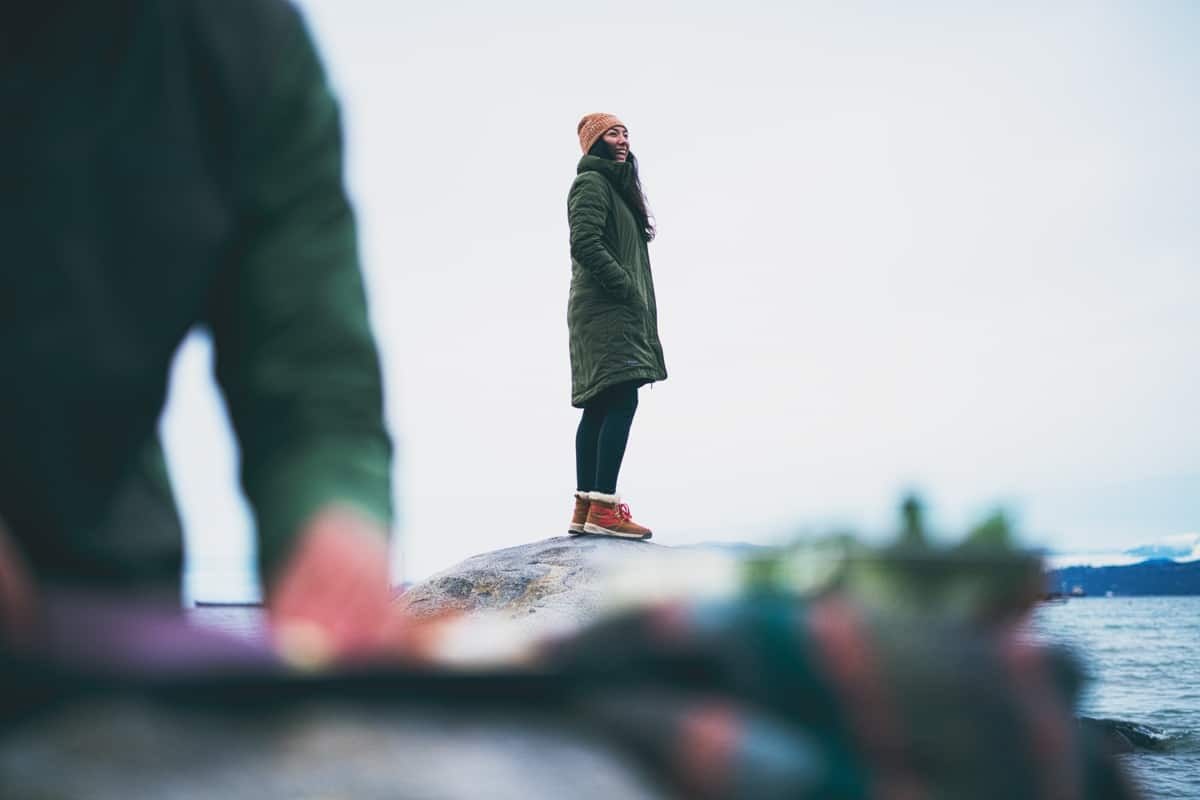 Recycled Materials
Sherpa Adventure Gear is a mountaineering brand that looks to make a difference for the environment and the people of Nepal. Named after the mountain guides, they pride themselves on their commitment to sustainability.
Some of their apparel is Bluesign approved, while jackets like the Yangzum use 3M Thinsulate featherless insulation that is 75% recycled. It mimics down when dry, but it's also warmer than down when it's wet. Sherpa proves that you can make technical apparel that holds up to nature, without taking anything away from it.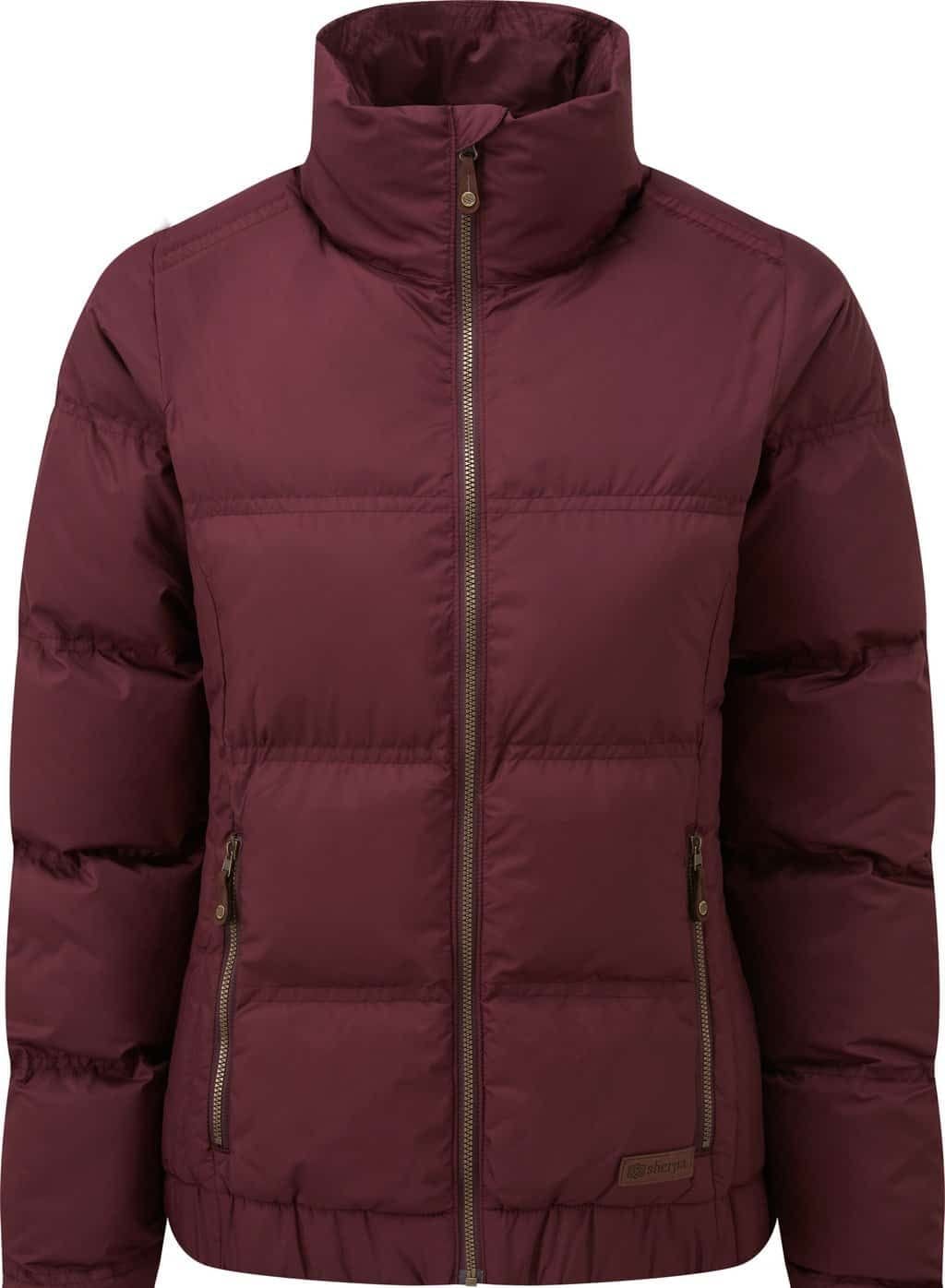 Sherpa Adventure Gear
Yangzum Jacket – Women
The North Face is one of the biggest names in the outdoor industry. Their gear and apparel has been tried and tested in some of the toughest conditions in the world. In an attempt to keep climbing those icy peaks for years to come, they've started to turn towards more sustainable materials.
Classic puffers like the Down Sierra 3.0 Jacket use recycled waterfowl down that conform to the Global Recycled Standard. The ThermoBall Eco collection takes TNF's proprietary, lightweight insulation and produces it using recycled materials. This results in apparel like the ThermoBall Eco Parka that has all the benefits of down with a more eco-conscious means of producing premium warmth.
The North Face

Down Sierra 3.0 Jacket – Men

The North Face

ThermoBall Eco Parka – Women
Fair Trade
Patagonia, in addition to being one of the biggest mountaineering brands in the world, also happens to produce some of the most ethically sourced, and ethically made gear and apparel out there. Their brand carries the Bluesign seal of approval and uses recycled materials in a large number of their products. They're also well known being Fair Trade Certified Sewn. This means sustainability goes beyond the materials, to the people making the clothes, ensuring a living wage and safe working conditions.
Patagonia

Frozen Range 3-in-1 Parka

Patagonia

Tres 3-in-1 Parka – Women
Ethical Down
Columbia is well-known for its dedication to sustainability and ethical means of production. The men and women's OutDry Ex Alta Peak Down Jacket feature classic puffer detailing and waterproof protection. The 700-fill power down is Responsible Down Certified meaning the down in the jacket was ethically sourced from suppliers who don't practice live-plucking and forced feeding.
Columbia

OutDry Ex Alta Peak Down Jacket – Men

Columbia

OutDry Ex Alta Peak Down Jacket – Women
Save the Duck might not be a huge name in the outerwear industry, but when it comes to sustainability they are making a name for themselves as one of the most eco-friendly brands. Their products are 100% animal-free, and instead of using goose down to warm their jackets, they've developed a technology called PLUMTECH that is warmer, more breathable and lighter than down, without having to touch a single animal feather.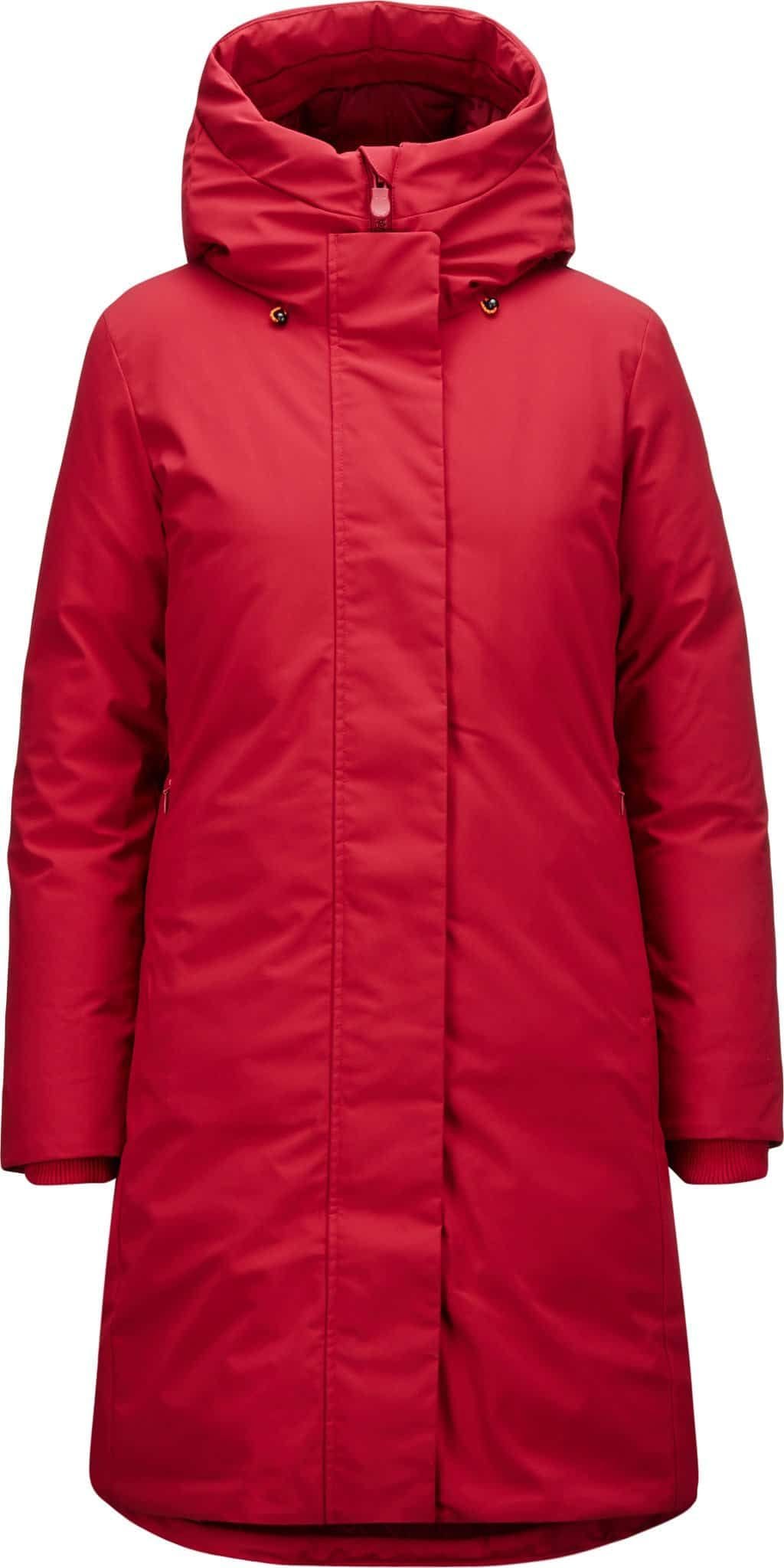 Save the Duck
Smeg Hooded Coat – Women
Mammut brings Swiss ingenuity to the world of alpine apparel. Whether worn on the streets or on the mountain, their jackets are designed to take on the coldest environments. An ultra-lightweight puffer like the Broad Peak IN Hooded Jacket is a good idea for many reasons. It uses 800 fill power Responsible Down Standard certified goose down, and it has the Bluesign seal of approval, which means it conforms to the highest ethical standards.
Mammut
Broad Peak IN Hooded Jacket – Women
Ethical Wool
Matt & Nat are well known for making sustainably sourced vegan handbags, but they've branched out into outerwear. Their Vegan wool coat is made from a combination of polyester, viscose and spandex, with a lining made from 100% recycled polyester. This classic peacoat has the same feel as wool without the use of any animal products.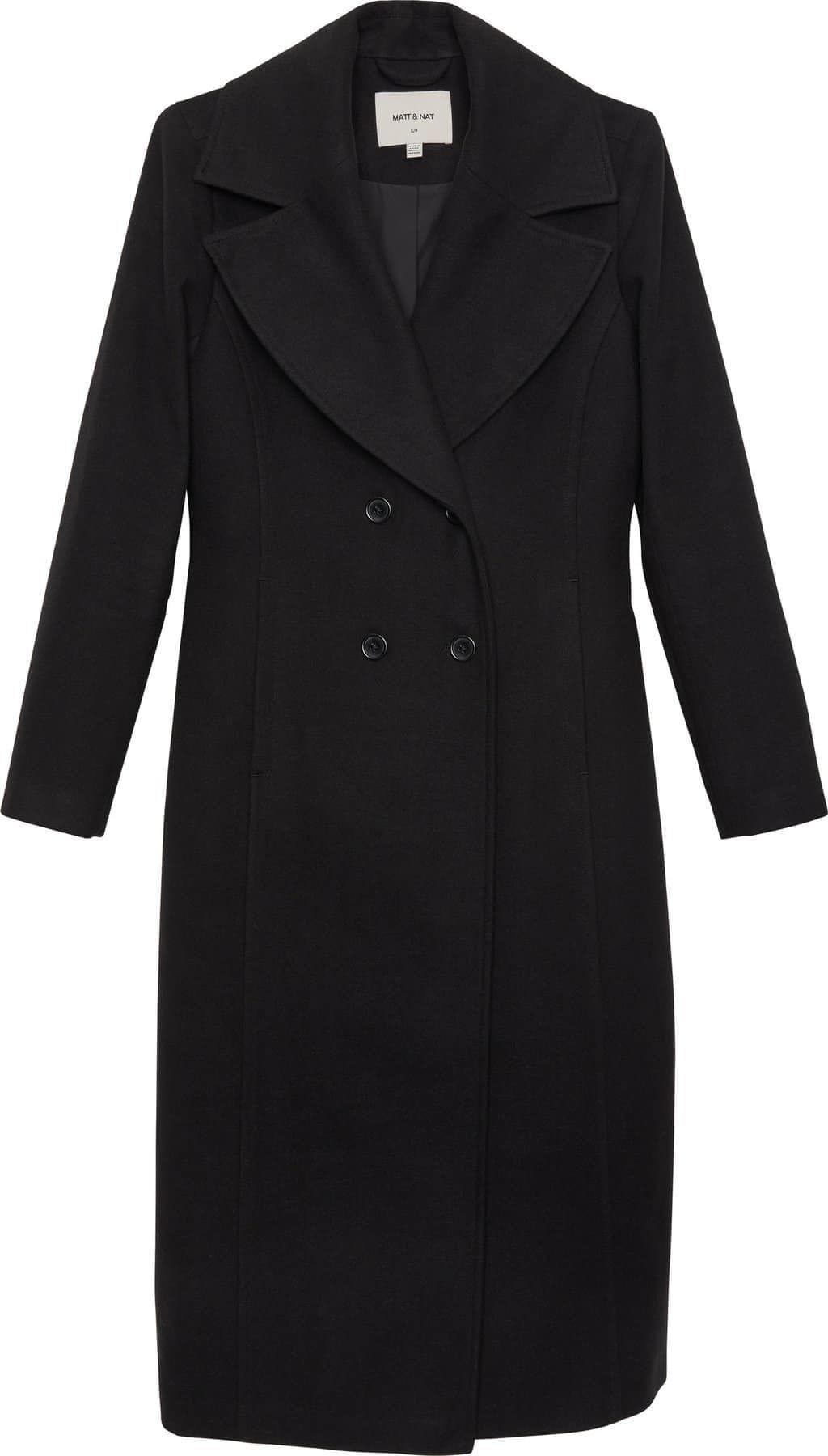 Matt & Nat
Claressa Vegan Wool Jacket – Women
Ethically Sourced, Ethically Made
More and more people are starting to look at how their clothing is made. With growing concern about the environment, looking for products made from recycled materials, and choosing animal-friendly brands is a step in the right direction. Bundling up during the coldest season is a must, and while there are plenty of options to choose from, and we think a sustainable winter jacket is a good choice for you and the environment.
SHARE