The Eureka Alpenlite 2XT tent is a 4 season tent. However, I believe it excels in the shoulder season and colder months. I received this tent in the warmer months and had been anxiously awaiting giving it a proper winter test. Fortunately (depending on how you view it) winter came early as it often tends to on the east coast.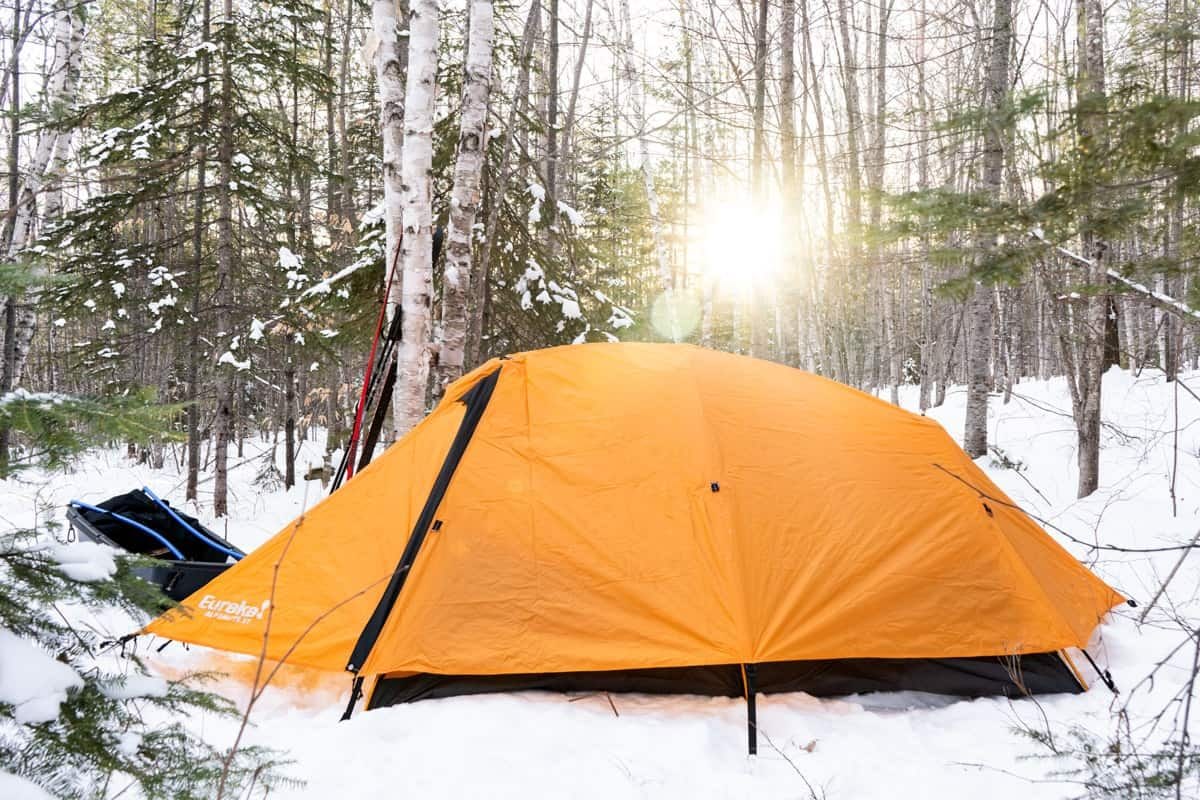 Pros:

Cons:

(Relatively) Lightweight

Rugged

Durable

Intuitive Set-up

Slightly small for 2 people
After a fresh snowfall and a few weeks of snow accumulation, I was ready for a backcountry camping trip. Hauling a gear sled with my tent and supplies tucked away, I found a nice sheltered spot to settle in for the night.
While I am a supporter of reading manuals, I also like just 'going for it' in terms of setting up camping gear and equipment. In a way, this often tells me how user-friendly and intuitive the equipment is. I used my 'winging it' approach with the Eureka and was thoroughly impressed with how straightforward the set up was to figure out. This will come in handy in more extreme conditions.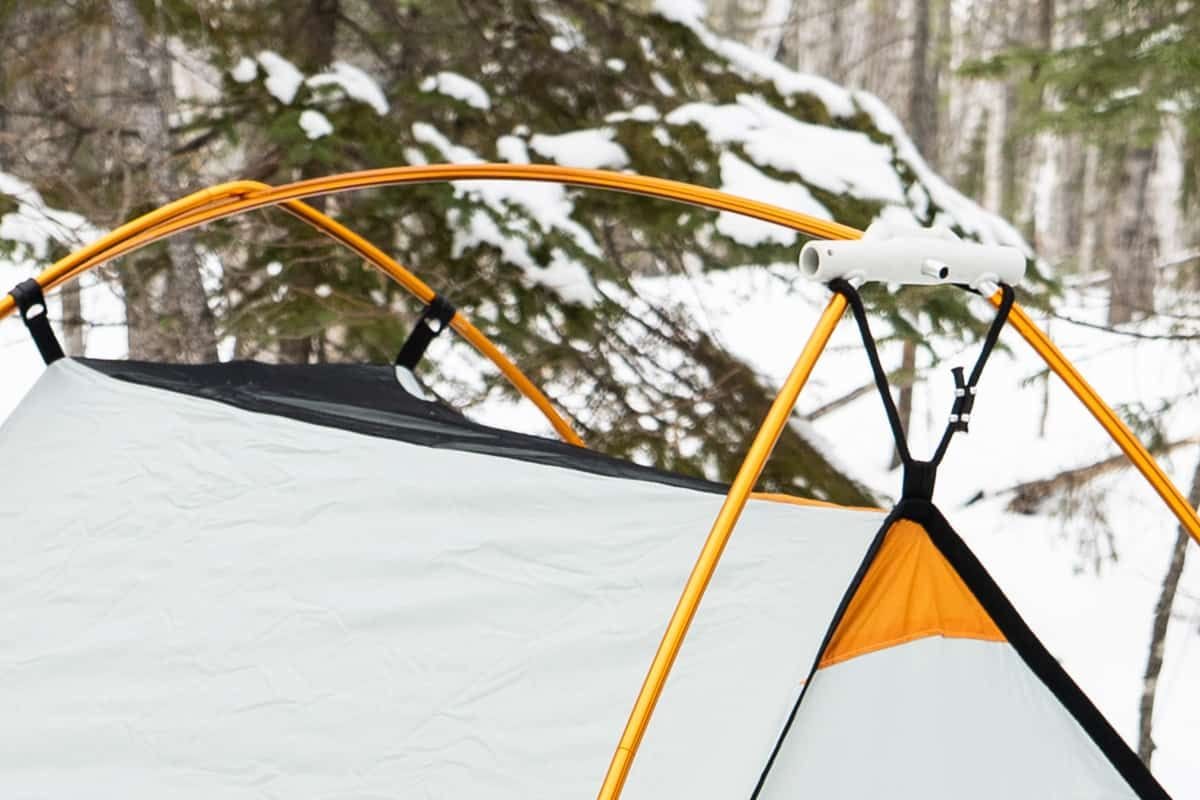 With the combination of an insulated sleeping pad, sleeping bag good to -18 C, a bag liner, warm thermal clothing, and a warm tent I found myself quite cozy and sleeping soundly (save for the occasional distant howl of coyotes). I'm not sure if it was purely psychological, but I felt much more at ease in the polyester/nylon armour of my tent than I had in previous winter camping trips in lean-tos.
A successful weekend trip completed, I decided on an additional test.  I've set the tent up in my backyard and monitored how it's handled the last month of weather. I'm pleased to report it's fared exceptionally well.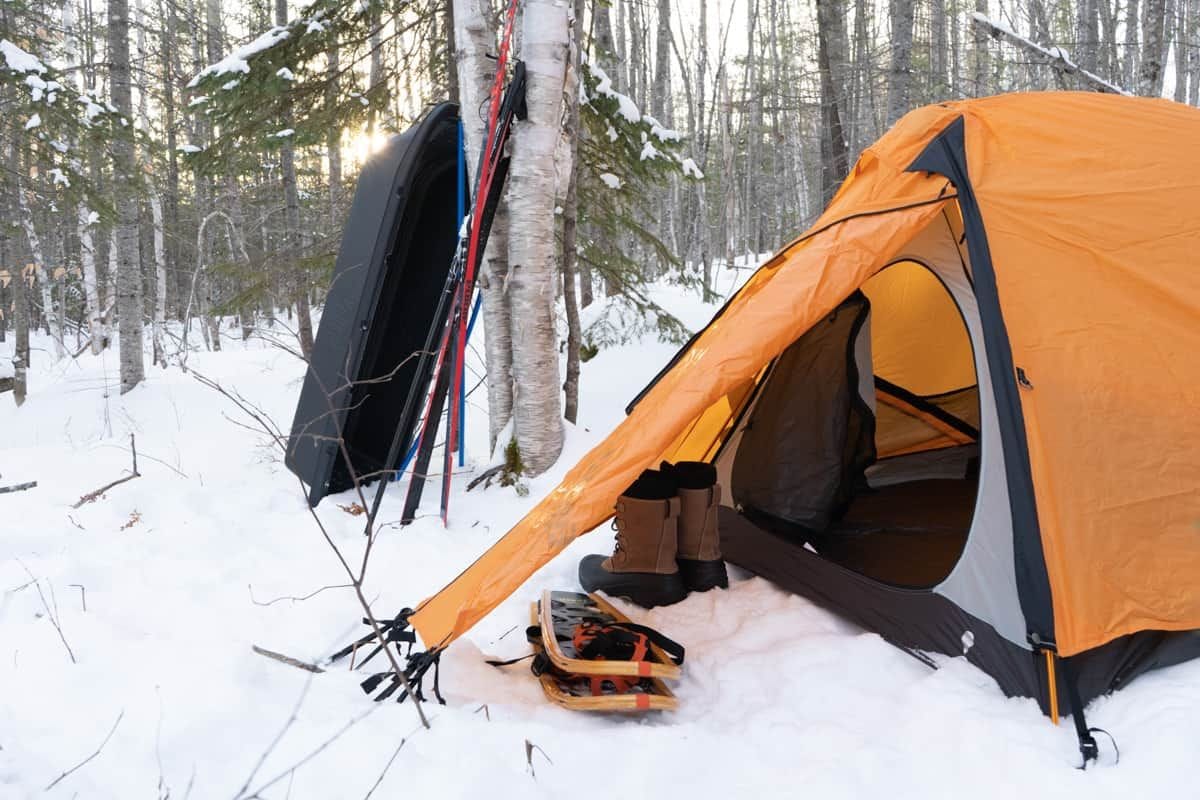 Features
The Eureka Alpenlite 2XT tent has a small pack size, and is what I'd consider lightweight for a winter tent, clocking in at 7lb 15oz (3.61kg). My personal preference for long-distance hiking is around 5lbs (2.27kg) but that's for a less rugged summer set up.
The modified A-frame design (9.5mm aircraft aluminum) makes the tent a bit taller (bonus of added headroom) and sheds rain, snow, and wind very efficiently. I can confirm that it's still holding up and in perfect condition after 40 nights.
Another impressive feature is the number of ventilation possibilities. There's a scoop vent in the vestibule, six zippered interior mesh panels, and high/low door venting. The condensation from my breath was certainly mitigated with all these possibilities.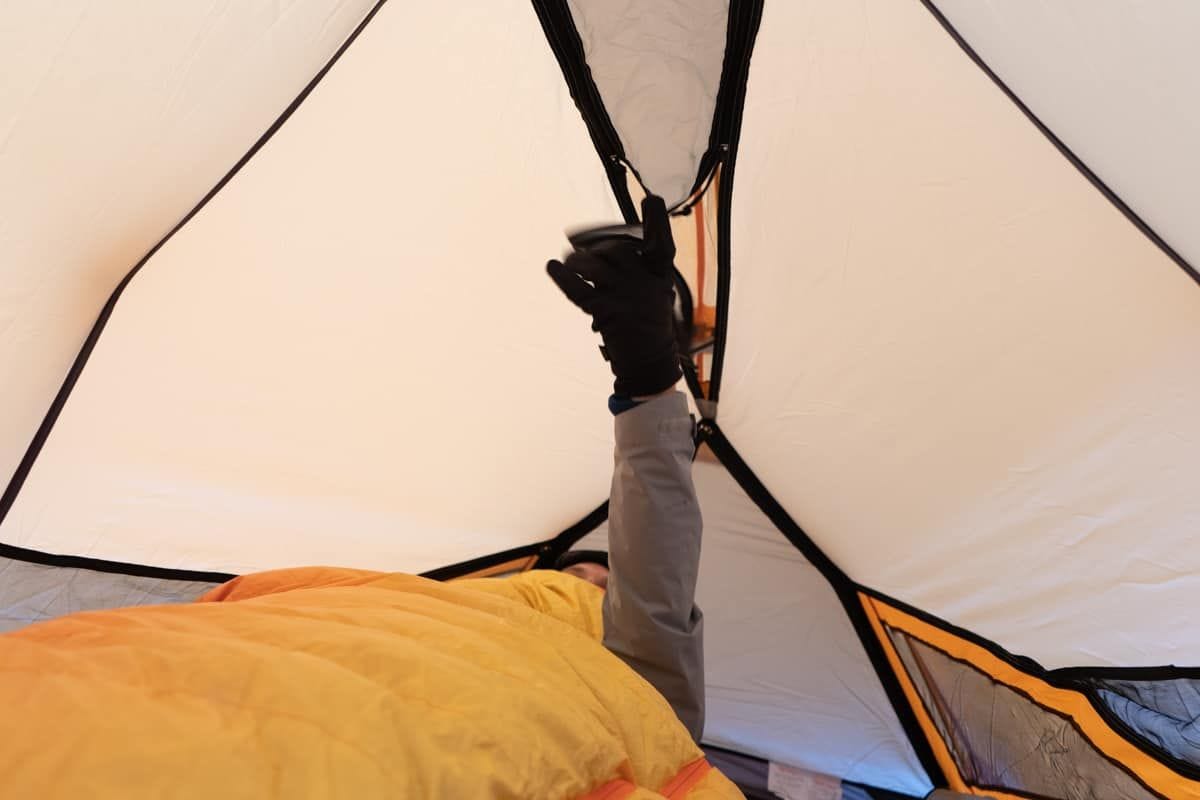 Overall Opinion
I'm quite impressed with the Eureka Alpenlite 2XT tent. The only con would be it feels like it would be a touch small for two large people with all their winter gear. Then again, that might be a pro, as the coziness would add to the warmth! I'll be using it regularly during the colder months and expect it join me on adventures for years to come.
Check out our camping hub for the best in outdoor adventure equipment. Find the best sleeping bag for winter and read about how to get your outdoors on, glamping-style.
SHARE