We arrived in Seattle on a sunny Friday morning, a rarity for the rain-soaked West Coast. After a quick stop at the first-ever Starbucks, we made our way over to the Filson head office, where we were given a detailed history of the brand. Born in the city lodged between the mountains and the sea, Filson continues to blend its urban concepts with the spirit of the outdoors.
View this post on Instagram
A Look Back: 120 Years of Experience
Filson traces their origins back to the 1890's, when Clinton C. Filson opened a clothing shop in Seattle, then the starting point for prospectors heading to the Gold Rush. Adventurers leaving for Alaska or the Yukon frequently met difficult conditions, so Filson made clothing of especially tough materials. Praised for the high quality of the products, Filson's popularity grew quickly. Over the years they began making workwear for woodsmen and railway workers, birthing the iconic Filson Cruiser, a jacket still offered today.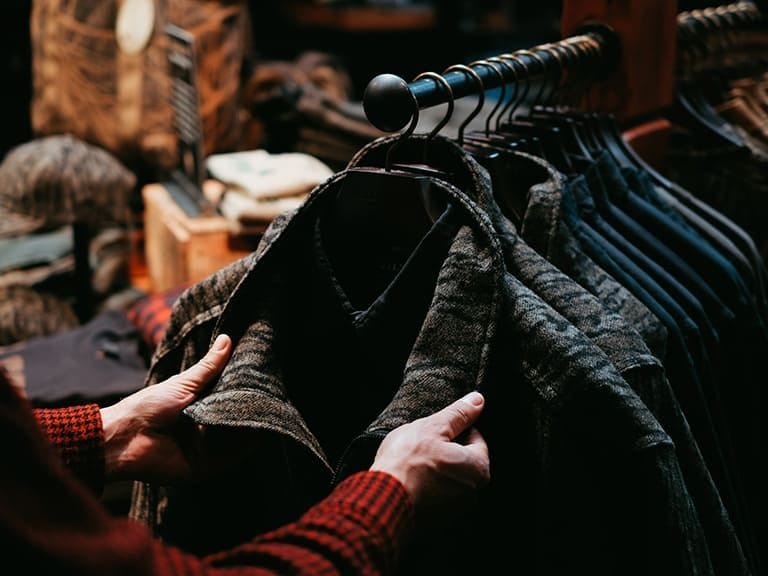 Today, Filson offers a wide range of tough, durable products for those who love to spend time in nature, whether it's for work or play. From classic plaid-flannel to waxed jackets, the brand's signature goods are made from trademarked materials renowned for their quality.
| | | | |
| --- | --- | --- | --- |
| Down Cruiser Vest – Men | Cover Cloth Mile Marker Coat – Men | Moleskin Seattle Shirt- Men | Double Mackinaw Cap |
Filson's history is on full display during our visit to their HQ. Inside the impressive flagship shop, everything is imprinted with the Filson DNA. The meticulously curated décor features a savvy blend of historical artifacts and local artisans' works. Part museum part boutique, all the elements on display, both modern and historical, represent what the brand is today.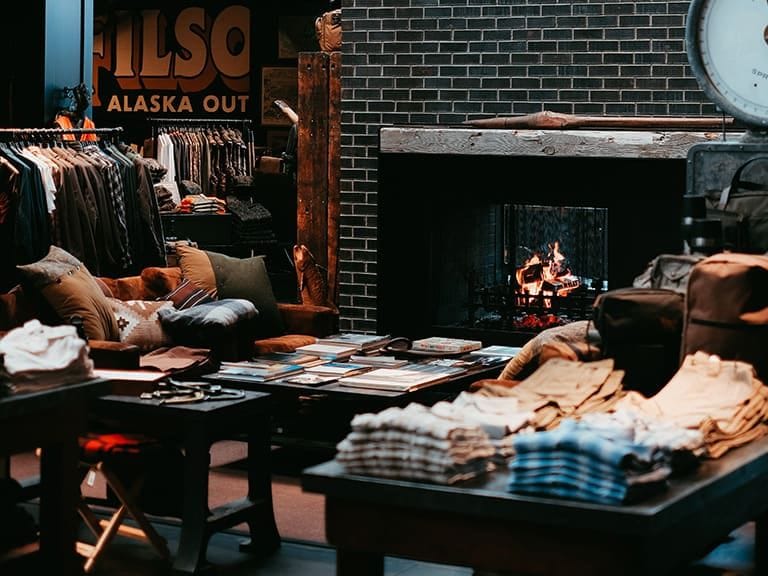 Proudly Made in the USA.
After the boutique, we visited the first floor, where Filson manufactures its bags. It's an impressive beehive of activity, buzzing to the rhythm of sewing machines. Given the significance of their bag collection, there are about 85 workers here, making 400-500 bags daily according to the given model. They even have a specialist team that focuses exclusively on Filson's most popular bag: the Original Briefcase. From the first designs to the final product, everything from manufacturing to samples is handmade on-site.
View this post on Instagram
The vast majority of their products are proudly made in the US. In fact, a second manufacturing workshop for outdoor garments and leather-cutting is three streets away. For Filson, making things domestically has its drawbacks, but the tradeoffs in quality control, local design, and brand building is worth it.
| | | | |
| --- | --- | --- | --- |
| Dryden Briefcase | Rolltop Backpack | Duffle Medium | Original Briefcase |
Heritage and Innovation
Proud of their expertise and reputation in the field, Filson has consistently refined their products, updating and upgrading them. The result is a position of pre-eminence in the North American outerwear industry. When your brand is as storied as Filson's, innovating while respecting your heritage can be a challenge. They've vigorously embraced new projects, diversifying their catalogue. Aude, their Lead Designer, showed us pieces from their new women's collection. We were pleasantly surprised to find cuts and designs tailored to women while retaining practical aspects needed for top performance. Stay tuned, as the collection should arrive at Altitude Sports in the next little while.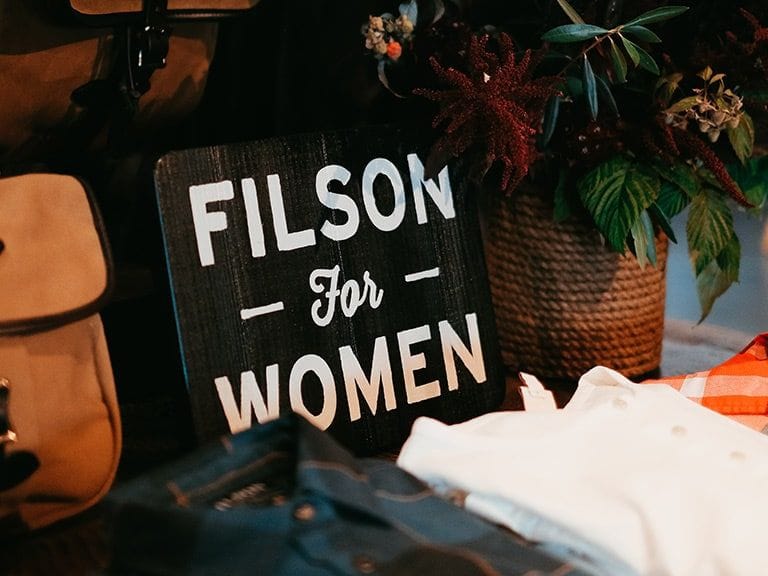 | | | | |
| --- | --- | --- | --- |
| Sherpa Fleece Jacket – Women | Colville Twill Shirt Dress – Women | Aurora Jacket – Women | Wool Packer Hat – Women |
Two days makes for a whirlwind tour, but we left Seattle deeply impressed by Filson. From an immaculately-curated boutique to impeccable manufacturing, we were given an in-depth look at their history, and through it all, we discovered a brand proud of their heritage, their identity, and the quality of their products. In their own words, 'Comfort, protection and durability never go out of style.'
SHARE