Established in 1897 and headquartered in Seattle, Washington, Filson is the leading outfitter and manufacturer of unfailing goods for outdoor enthusiasts. They have a reputation for being reliable and hard-wearing, a favourite among those who would rather be outdoors, and the same is true for  Filson flannel shirts.
I have a few Filson shirts now, and as soon as I put one on, I'm reminded of how strong they are. The quality is right there in the stitching, the fabric, and the details. I instantly feel more capable, ready for anything in a Filson flannel shirt.
Right now I'm wearing the Alaskan Guide shirt, a staple for the brand. It feels perfect over a thick t-shirt or long-sleeved waffle. It really keeps me cozy on chilly afternoons wandering around the coffee shops of North Vancouver in the shadow of the mountains.
Pros

:

Cons:

Wind-resistant

Thicker than the usual flannel shirt

Timeless style

Long-lasting

Heavy

Stiff at first

Needs an undershirt for comfort
This isn't your usual flannel shirt. It's a lot stiffer than most, though it will soften over time. Because it's brushed 8-ounce cotton flannel in a tight 2-ply weave, it will keep its shape more than a regular shirt. The thickness of the material makes it pretty wind-resistant, though it has pleats in the back to let you move freely in the shoulders. The long back hem makes sure you stay covered even when crouching to make a fire (or in my case, pick up a toddler).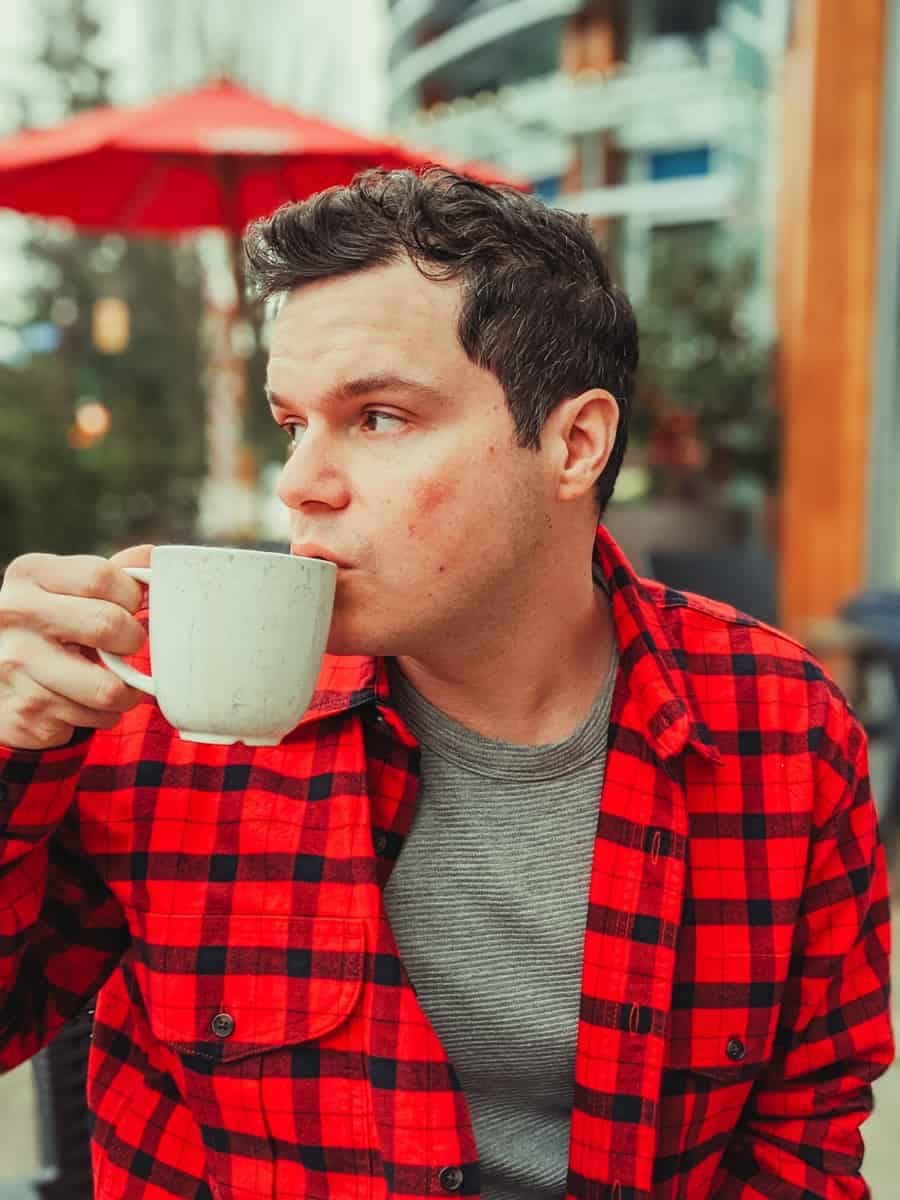 Some more details:
8-ounce 100% cotton flannel

Button front closure

2 button flap pockets

Button closure cuffs

Wind resistant

Pleated back

Thick, dense brushed fabric

Machine-washable
Every time I go camping or plan any sort of outdoor adventure, I wear a Filson shirt. It's just nice to know that I'm taken care of. Not only because they're more durable than anything I could throw at them, but also because they always look good. I can go right from casual Friday at the office to a long-weekend camping trip with my family and a few friends.  
The funny thing about Filson is that it creates brand advocates and die-hard fans after owning just one of their Filson flannel shirts, a pair of their of pants, socks, or even one of their beautiful jackets. 
If you're on the fence, I'd highly recommend buying yourself one of the shirts to start off with. Although I'll apologize now, because after wearing one, all your other shirts will feel lacklustre by comparison.
Peruse the range of Heritage brands carried by Altitude Sports and read up on heritage brands on our blog. Check out our brand story trip to visit Filson. 
SHARE