It's always best to know how to layer for outdoor activities. Having an idea of the weather and the demands of the activities you'll be doing will make choosing those layers simple. But midlayers – like fleece vs down vs merino wool –  aren't just for the mountains. You can wear them all fall and winter long. 
While a base layer is the root of a good layering system, choosing the best midlayer is just as important. High-output activities that will make you sweat need moisture-wicking from all layers, not just the base. If your midlayer can't breathe, there's no point.
Editor's Choices – Best Midlayers
Patagonia  – Synchilla Fleece Pullover – Men's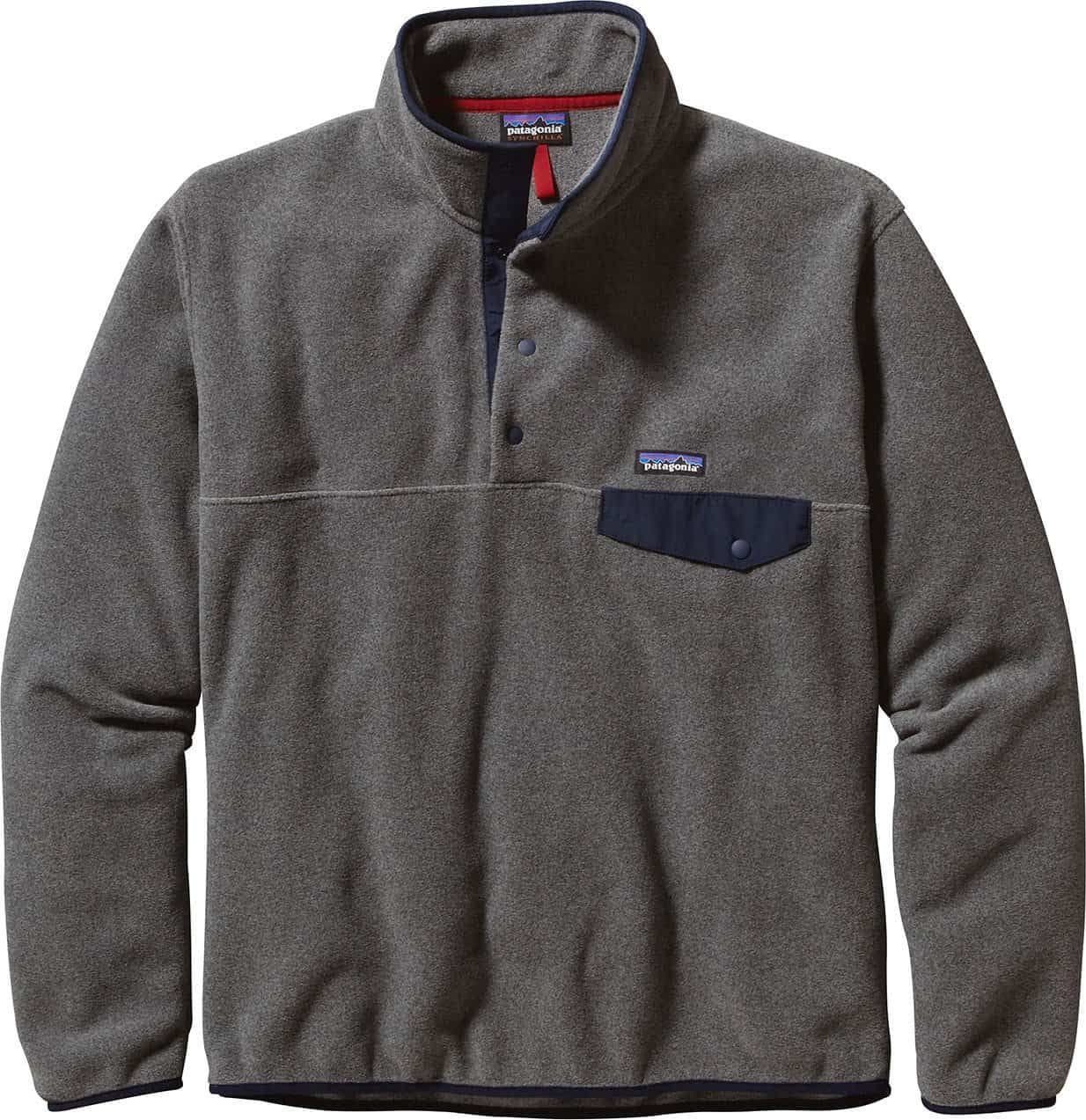 Recycled fleece
Featherweight
bluesign approved
Icebreaker – Tech Trainer Merino – Women's
Merino wool
Water-resistant
Stretchy
Fleece vs Down vs Merino Wool Midlayers
The three most common types of midlayers found in an outdoor enthusiast's wardrobe are down-insulated, wool and fleece. We know them all, from puffy down jackets to comfy fleece zips and vests to sleek merino midlayers. Each has unique features and benefits – so how do you pick which one is right for your activity? Let the fleece vs down vs merino wool battle commence!
Down Insulated Midlayers
Arc'teryx – Cerium LT Hoody – Women's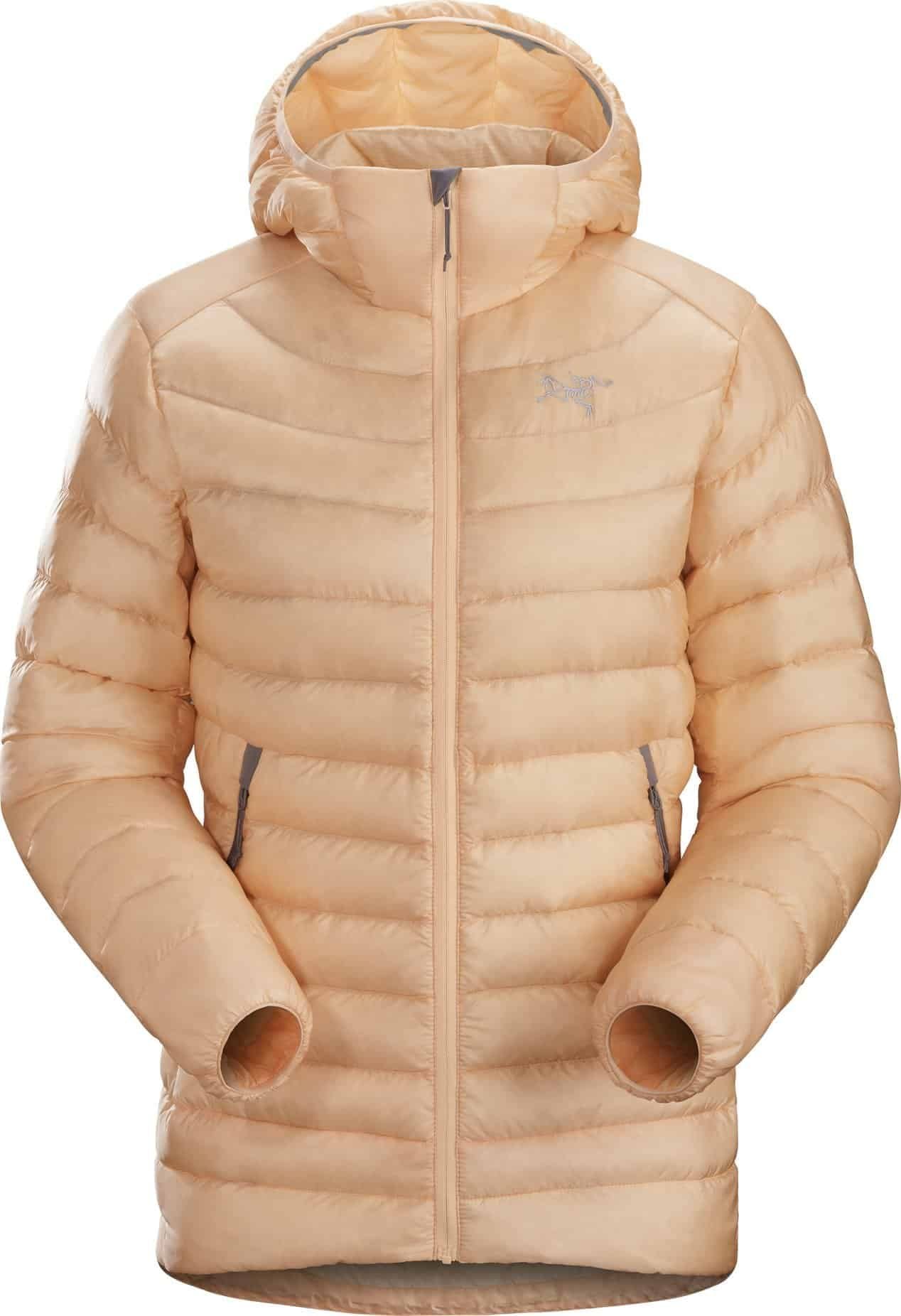 850-fill-power down
Lightweight (275g)
Water-repellent finish
Check out the men's model!
Norrøna – Falketind Down750 Jacket – Men's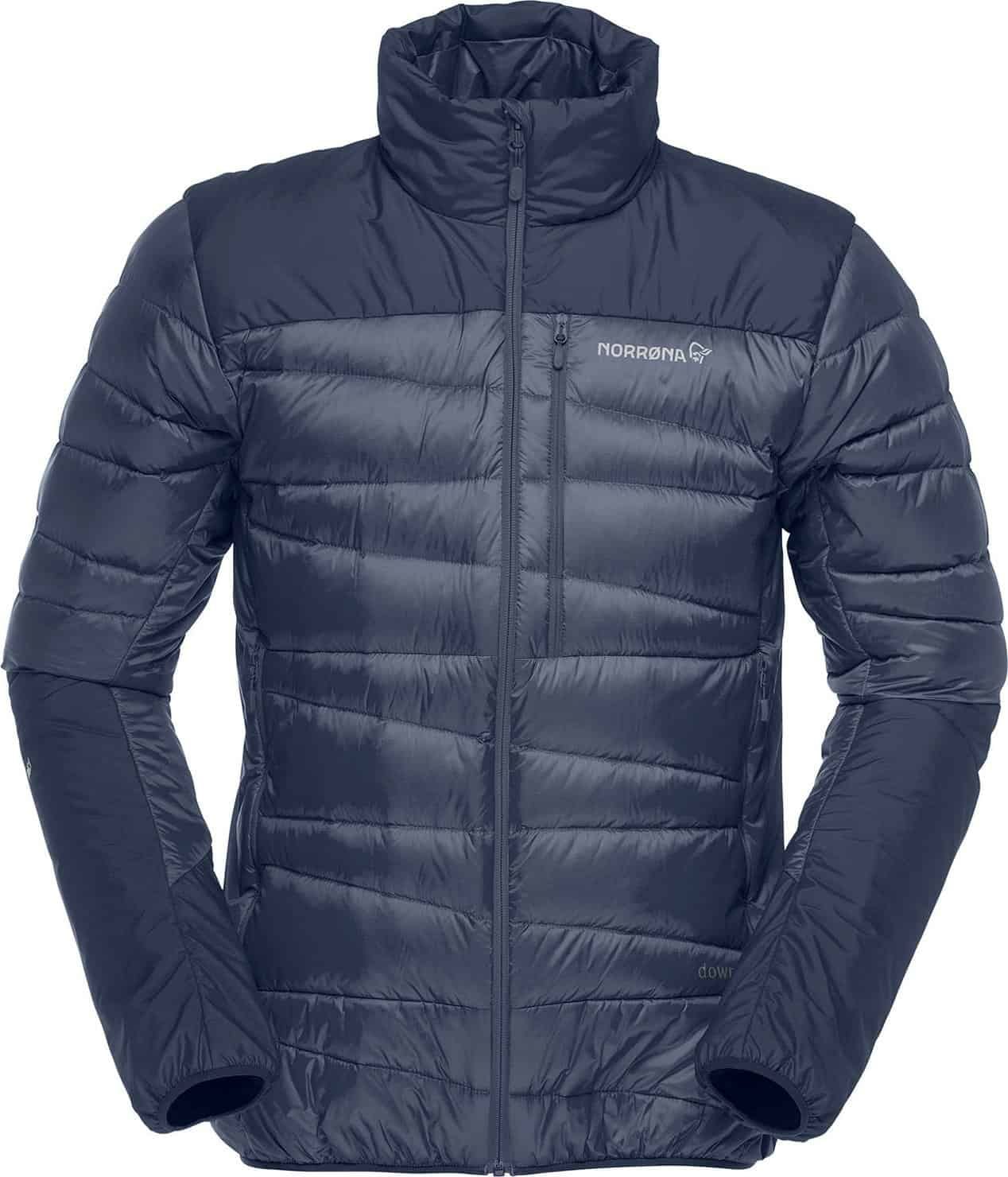 750-800-fill-power down (RDS Certified)
Lightweight (360g)
Water-repellent finish
Down is natural insulation which retains heat better than most materials. Used in jackets and parkas, it offers outdoor enthusiasts supreme warmth. As an insulator, nothing beats it – but you don't need down for every type of activity. Wet or damp conditions aren't friendly to down. Dry climates are where down-filled midlayers shine brightest – or warmest, in this case. Brands like Arc'teryx and Norrøna are renowned for down.
Down

Pros:

exceptionally lightweight
highly compressible
provides supreme warmth
retains shape & loft if dry
a long lifetime with proper care
breathable

Cons:

loses insulating power when wet
requires special cleaning care
not hypoallergenic
higher average price
Ideal Use for Down-Insulated Midlayers
Down midlayers are ideal for use in icy and dry conditions. They work well as stand-alone layers in dry climates before temperatures plummet. It isn't nearly as breathable as fleece, but more suited to lower output aerobic activities when some insulation is necessary.
Wearing a down midlayer isn't ideal for anaerobic activities such as ski touring or running – it doesn't evacuate moisture as quickly as other options. It is the perfect layer to put on while stopping for lunch when out mid-winter ski touring. The extra body heat from exercising will stay trapped inside. Stroll around the city or take the dog for a walk at your cottage in down. It provides the warmth you need while your heart rate is relaxed.
Shop Women's Down JacketsShop Men's Down Jackets
Fleece Midlayers
The North Face – Borod Hoodie – Men's
Stretch fleece
Allows full range of motion
Elastic-bound hood
Topo Designs- Mountain Fleece – Women's 
Polartec 200 fleece
Classic trim fit
Reinforced elbow patches
A fleece jacket is generally made from synthetic Polar Fleece, the most common type being Polartec polyester fleece. This soft-napped, insulating fabric is warm and soft next to the skin. Garments dry quickly and are durable enough for the most demanding outdoor pursuits. The North Face, Topo Designs and Patagonia are virtually synonymous with cozy fleece midlayers.
Although fleece is not usually ideal for wet and windy conditions (excluding Windstopper Fleece in The North Face fleece jackets), they are exceptionally breathable and have excellent moisture-managing properties. This makes them a near-perfect layering piece. They may be less compressible than a softshell or down midlayer but will provide warmth all day even when wet.
Fleece

Pros:

exceptionally breathable
quick-drying
excellent moisture management

Cons:

lacks water resistance
lacks wind resistance
Ideal Use for Fleece Midlayers
Put a sherpa pullover midlayer on a cozy merino wool base layer and you have the perfect layering for a day on the trails. They're especially optimal on hiking trips in all conditions because they are quick-drying, moisture-wicking and offer a quality amount of insulation. Because fleece garments and fleece-lined jackets are generally available in different weights, you can find the perfect one to trap your body heat while exploring the outdoors.
Shop Women's FleeceShop Men's Fleece
Merino Midlayers
Icebreaker – Descender Long Sleeve Zip – Women's

Breathable insulation
Helps regulate body temperature
Chin guard
Icebreaker – Tech Trainer Hybrid Jacket – Men's
Warm & breathable
DWR treated
Chin guard
While merino wool is usually thought of as a base layer, it also works well as a midlayer. Brands like Icebreaker and Smartwool specialize in merino and are making more midlayers than ever. Often these are blended with down or synthetic insulation for better heating.
Merino wool is known for its anti-odour properties, durability and minimal washing. A merino midlayer is a wise idea on an expedition with few opportunities to clean your gear. This versatility allows you to pack lighter because of how much use you can get out of a single merino garment.
Merino Wool

Pros:

great anti-odour properties
super temperature regulation
retains warmth when wet

Cons:

not the best warmth-to-weight ratio
expensive
Ideal Use for Merino Wool Midlayers
Unlike fleece and down, merino wool midlayers are usually heavier and become even heavier when wet. For this reason, a merino wool midlayer is beneficial for short hiking trips, backpacking, or for traveling adventures. Due to their ability to regulate body temperatures in a variety of weather, these midlayers are great if versatility is a necessity.
If you are embarking on a more casual multi-day expedition with limited space, a merino wool midlayer is a smart choice because of its anti-odour properties. You won't have to worry about smelling funky after one day of exercise, and you'll stay sufficiently warm while needing only the one garment.
Shop Women's Merino WoolShop Men's Merino Wool
Midlayer Face-Off Conclusions
Everyone will have a fleece vs down vs merino wool midlayer preference depending on their own experiences, preference of feel and weight, and the activities they are doing. For those new to the process of layering for outdoor activities, the suggested breakdown above will help you dress appropriately. Over time you may find certain midlayers work better than others for your endeavors, or you may find that you prefer down, fleece, and merino wool midlayers for specific activities.