Because of our globe-trotting expertise we've taken the time to curate a list of our favourite travel gifts. This curated collection of presents for people who travel is inspired by our experiences, along with our passion for well-made apparel and accessories. Whatever type of adventurer you're shopping for – be it a business person or soul searcher – we've compiled a selection of convenient travel gift essentials with universal appeal.
Here at Altitude Sports, our team loves to travel. In fact, we might have one of the most well-explored groups of adventurers under one roof. We've flown, trekked, paddled, pedalled, and ridden to various locations all over the globe, giving us plenty of first-hand knowledge of the necessities needed for a lifestyle in transit.
Travel Gift Ideas
Top Pick – Hydro Flask 16 oz Tumbler
Shop Hydro Flask 16 oz Tumbler
The best way to access safe and clean drinking water is to keep it on you. Hydro Flask constructs some of the most reliable hydration vessels on the market, and the 16oz Tumbler is a travel essential. It's made of pro-grade stainless steel and keeps beverages cold for up to 24 hours. It's perfect for people who travel, whether it's sightseeing, backpacking, or camping.
Fjällräven Kånken Art Toiletry Bag
The ultimate in small essential storage from Sweden, Fjällräven adds to their legendary Kånken series with the funky, durable Art Toiletry Bag. Two compartments and inner pockets in each keep your daily necessities organized and at hand, in a print you can't miss.
Herschel Supply Co. Search + Tile Leather Passport Holder
Help them protect their most essential travel documents. This Leather Passport holder is the perfect piece for a jet-setter. Herschel Supply Co. has included multiple card slots and Bluetooth-friendly features. Elegant, slim and goes anywhere. 
The North Face Base Camp Duffel
The North Face Base Camp Duffel is the ultimate travel bag for a loved one whose lifestyle involves frequent flyer miles and business lunches in far-off cities. The well-designed weatherproof bag comes in a variety of sizes, from extra-small, all the way up to extra-extra-large. The duffle that easily converts into a backpack is perfect for any trip, and is sure to put a smile on your traveller's face.
Shinola Hard Linen Journal – Medium
This travel journal is the ideal gift for a friend or family-member preparing to embark on their next adventure. This handcrafted Hard Linen journal by Shinola features 192 pages of acid-free paper for your special someone to write down their experiences. It's also manufactured in the United States from American-sourced materials.
Thule Subterra Carry-On Spinner
Sleek, durable, convenient…the Carry-On Spinner is music to any traveller's ears and Thule always delivers. The oversized rear wheels glide over rough terrain. Quick access to smaller critical items and a divided main compartment that's water-resistant. No more fussy straps and tags—a built-in ID card slot and a compression panel mean a clean, simple profile for all your travels.
Goal Zero Venture 30 Recharger
Make it easy for your favourite traveller to keep their phone charged and to stay in touch thanks to the Goal Zero Venture 30 Recharger. This USB-output Recharger is designed to provide multiple battery charges to smartphones, tablets, and Fitness Trackers. 
Filson Original Briefcase
The Original Briefcase is the ultimate in body-wearing travel gear, at once sophisticated and rugged like only Filson can deliver. Industrial-strength twill is bound with dry-finish Tin Cloth. your 15″ laptop slides in easily. The briefcase is water-repellent and the Bridle-grade leather strap is both adjustable (to 46 inches) and removable. Probably Indiana Jones' briefcase of choice if he were treasure-hunting today.
Eagle Creek Silk Undercover Money Belt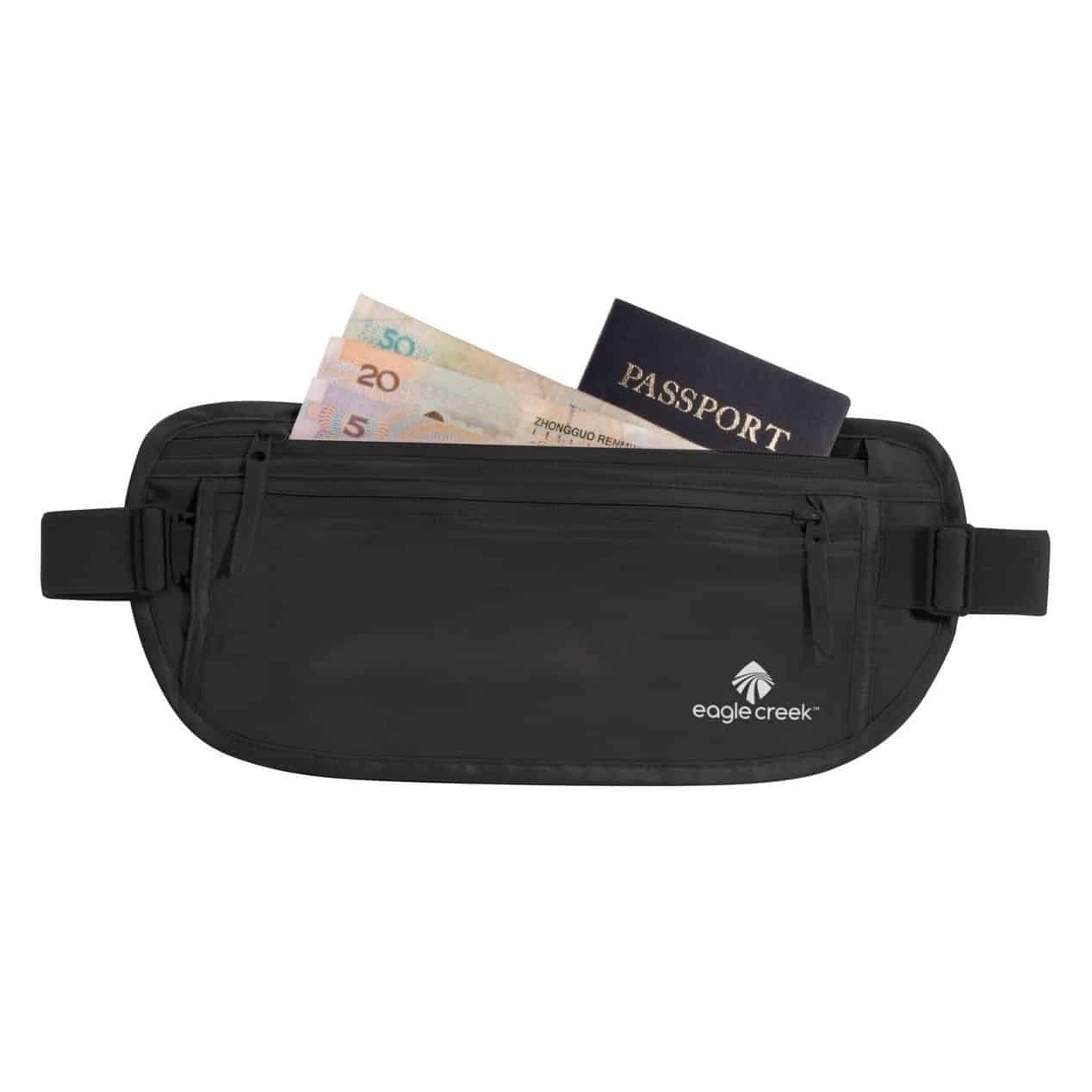 Have a friend or relative getting ready to travel abroad. This handy Undercover Money Belt from Eagle Creek is one of the best travel gifts you could offer them. It makes it easy for them to keep their cards, currency, passport, and other documents safely tucked away during their trip.
Therm-a-Rest Compressible Pillow
Have a close friend who regularly flies on the red-eye? Maybe your family likes to hop on a plane or a train at every opportunity they get? How about improving the sleep they get en route with the Compressible Pillow from Therma-a-Rest? This travel favourite features a brushed polyester outer fabric and an ultra-soft Urethane Foam fill, helping it compress into carry-on bags and backpacks.
Osprey UI Travel Set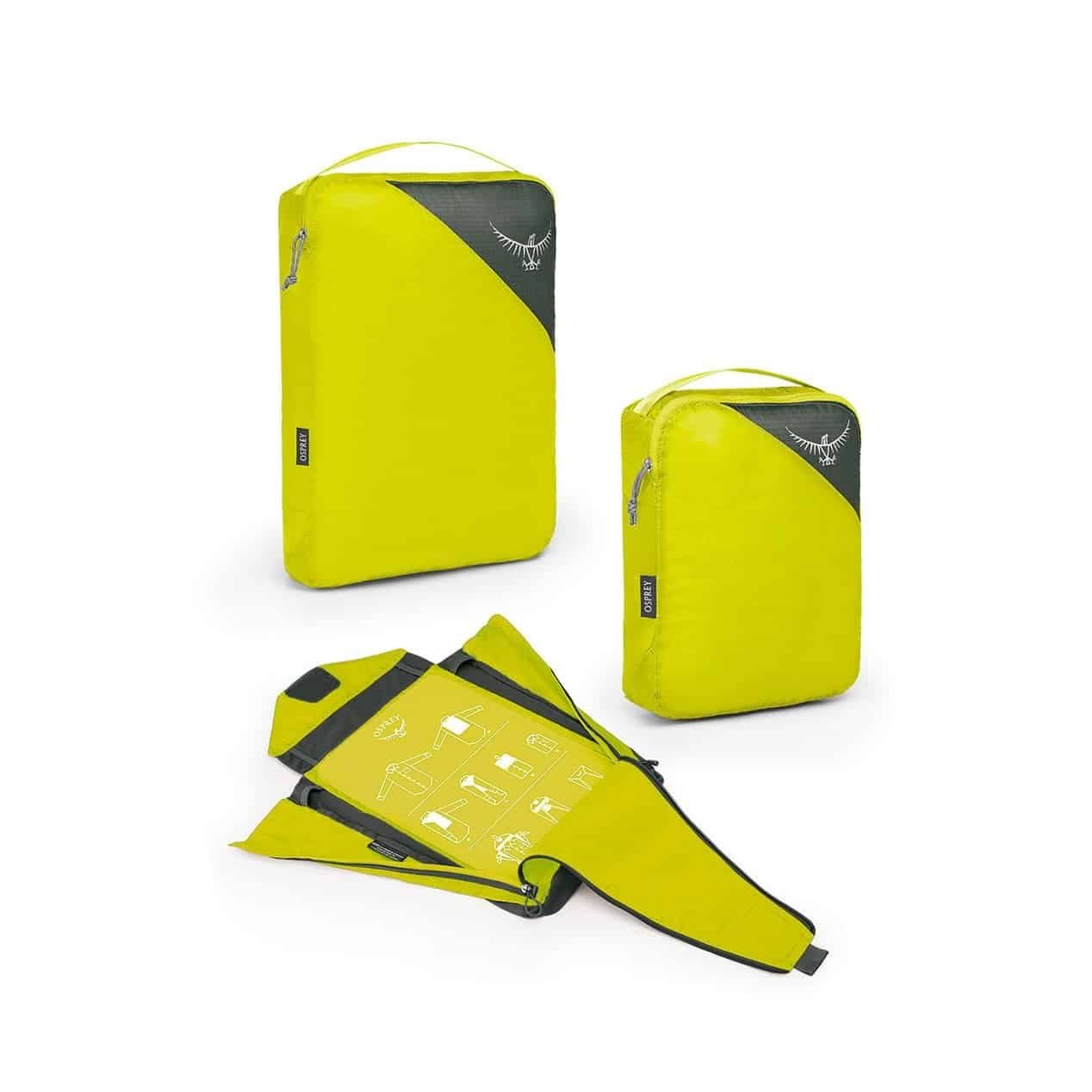 The Osprey Travel Set is for travellers who live out of their suitcase. Designed by Osprey, the masters of travel packs, this set of three different-sized rectangular clothing bags help keep laundry separate from luggage. They fasten with zippers and feature convenient grab handles, making them perfect for travellers who love to stay organized.
By Land, Sea, or Sky
Wherever your favourite traveller is going, make sure they're prepared. Our travel gifts are perfect for helping them pack smart and light. You might not be able to go with them, but you can make sure they have everything they'll need to enjoy their trip. From a good water bottle to a rugged duffle bag, and a portable charger, here are just a few travel gift ideas to get that special one ready to travel this year.
SHARE