A couple years ago I was out camping with friends… I pull out my chair and get cozied up to the fire. A friend looks at my chair and says… 'You camp how many times a year, are constantly adventuring outdoors and this is your camp chair?' BIG LAUGH TO FOLLOW.
Our review of this product
The pros are:

Lightweight
Durable
Comfortable

The cons are: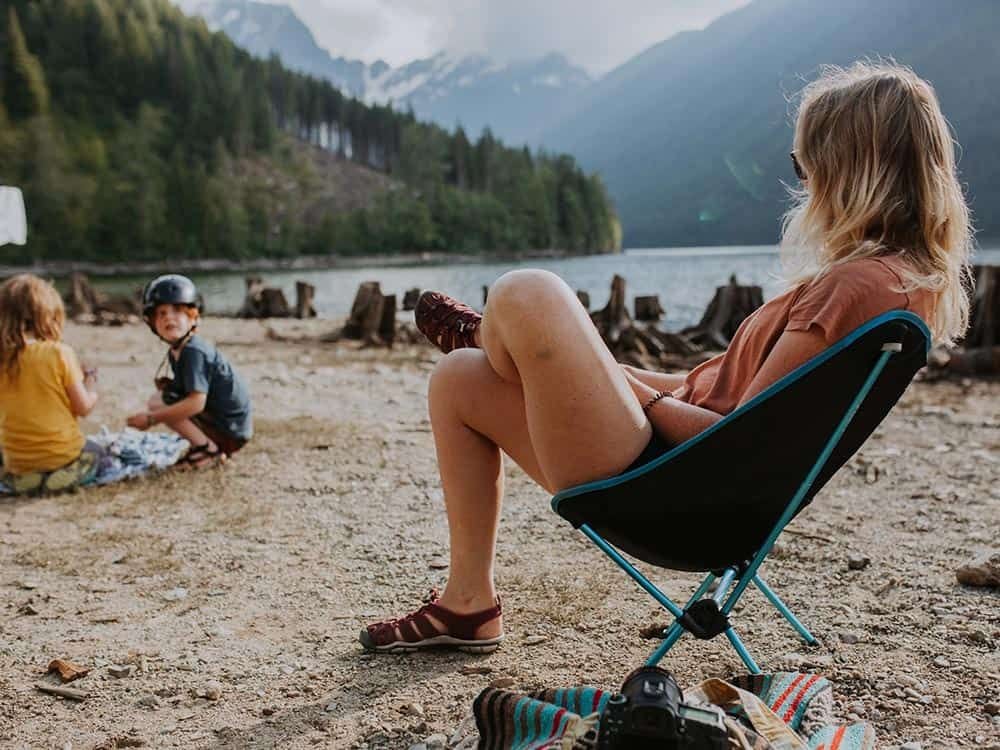 My camp chair at the time was pretty flimsy, not comfortable, and definitely not made for my kind of adventures. It took up so much room, was an awkward size, I couldn't backpack with it, and it actually only lasted me till the end of the year. My friend was onto something, I totally needed a good solid adventuring chair. When I got my hands on the Helinox One Chair, it was pretty much life-changing.
The Helinox Chair has been the greatest addition to our camping and outdoor adventures. The first time I set this chair up I was so impressed by the lightness, and then how easy it was to set up. You can literally set this chair up from unzipping to on the ground in about 30 seconds.
Not only is it lightweight, and easy to work… but it is durable! The fabric is strong… like super strong, with a load capacity of 145KG! I know, how amazing! You would also think that for being so lightweight, and compact that it could not possibly be super comfy… but it really is! It has a higher back, and deep bottom which is ridiculously comfortable to just lean back and relax in.
I also love how in total there are only 3 parts; the bag, the seat, and the poles. The poles are all attached, you literally just plug them into their stabilizers, and put the mesh chair fabric over the poles into their proper holes. I now bring this chair absolutely everywhere I go!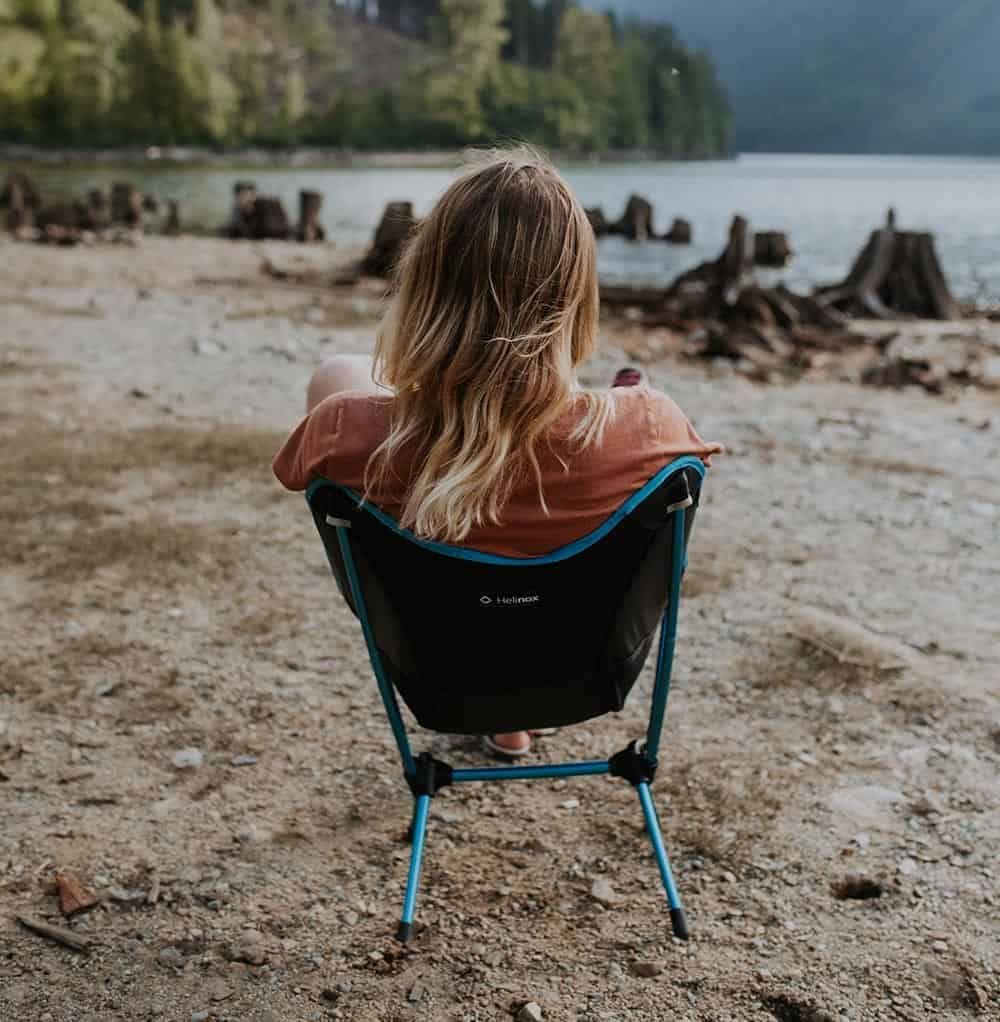 One Helinox stays in my truck (taking up no space at all!) and then one in our camping bin. To think I've been living without this chair is crazy! Thank you Helinox for making one hell of a seat!
SHARE