Breakfast, lunch, dinner… whatever the meal, it is possible to cook like a chef on excursions away from civilization. When it comes to cooking meals in the heart of nature, having a stove adapted to your tastes and needs makes all the difference. There are, however, many types and it can be difficult to find the perfect stove. Here are some tips to guide your research:
Consider the intensity of the flame: a lower flame is sufficient to warm water or cook instant meals, but opt for a more powerful stove if you plan to prepare more elaborate dishes.
Think about the size and weight of the selected stove: a small appliance is perfect for a long solo ride, but you will need a larger stove if you cook for the whole family.
Choose carefully the type of fuel that suits you: depending on the destination, this can make all the difference. There are 4 types of stoves: propane/butane, gas, wood and alcohol.
Whether you boil water for your morning coffee on a lake or cook supper after a day of climbing, discover which stove will suit your next adventure.
Propane Stoves
Optimus – Crux Stove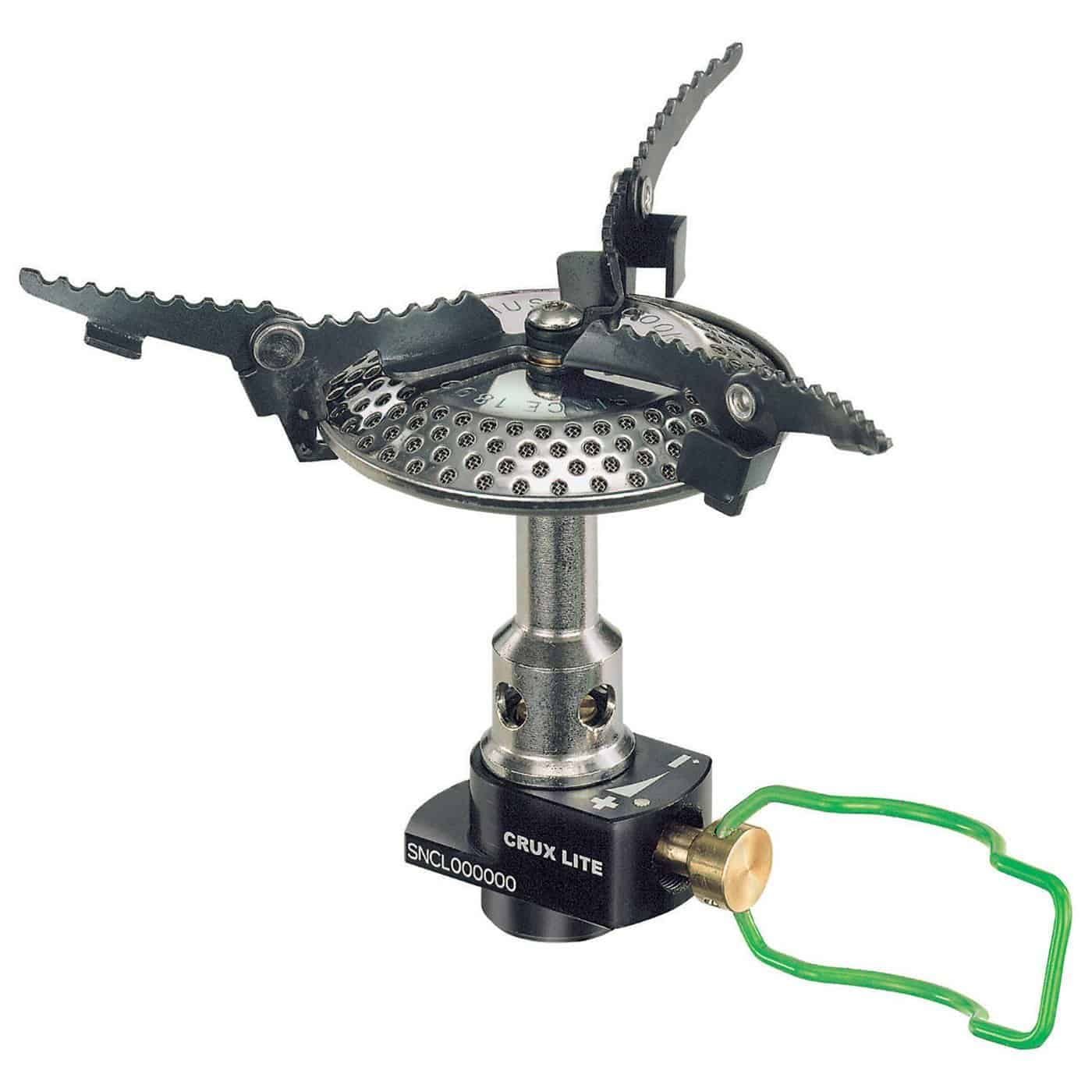 For those who wish to travel light, this stove takes up minimal space.
Jetboil Zip Carbon Cooking System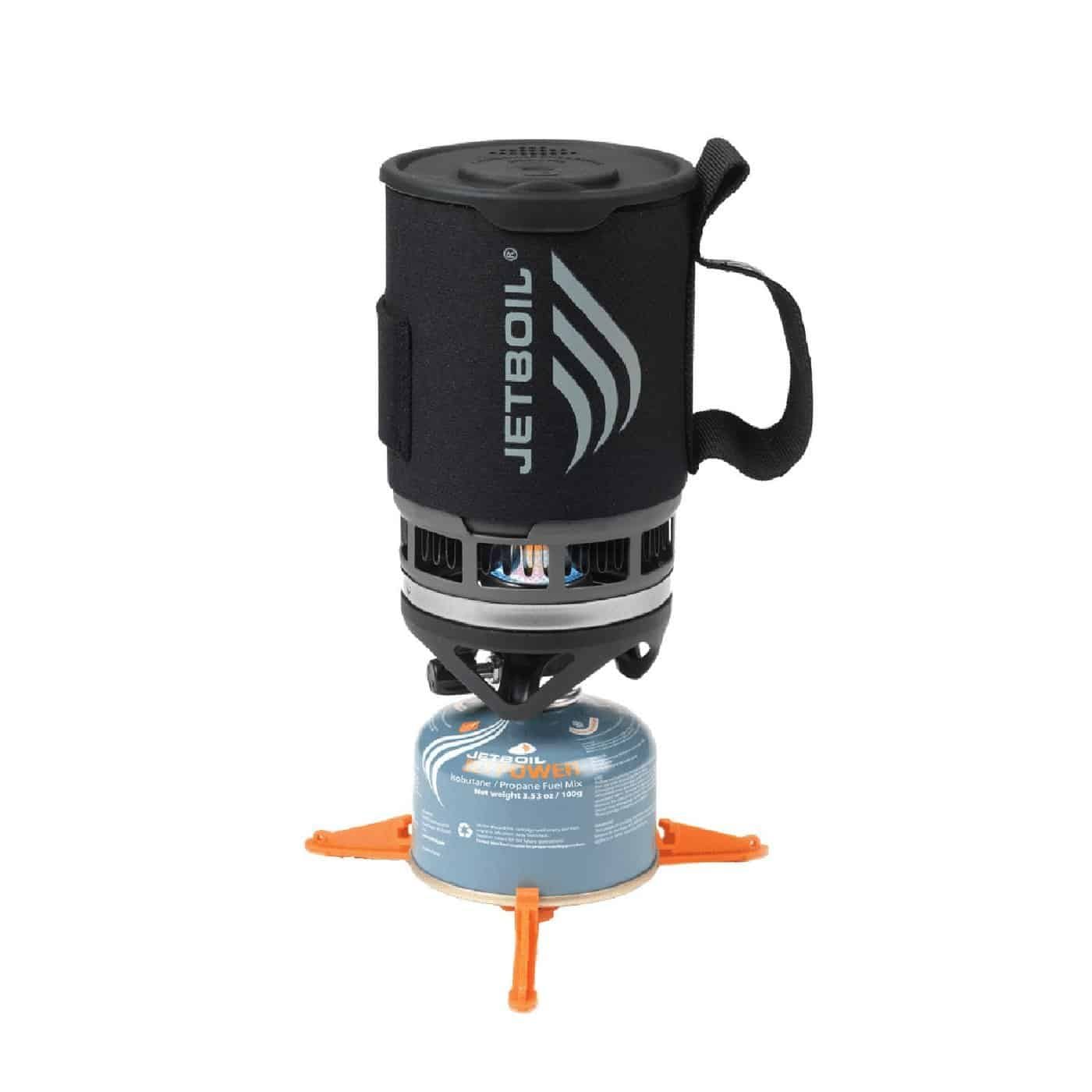 The Jetboil ZiP Camping Stove is designed to provide a fast boil. Comes with a stove burner and a cooking cup that twist together to create a single convenient cooking system.
MSR PockeRocket Deluxe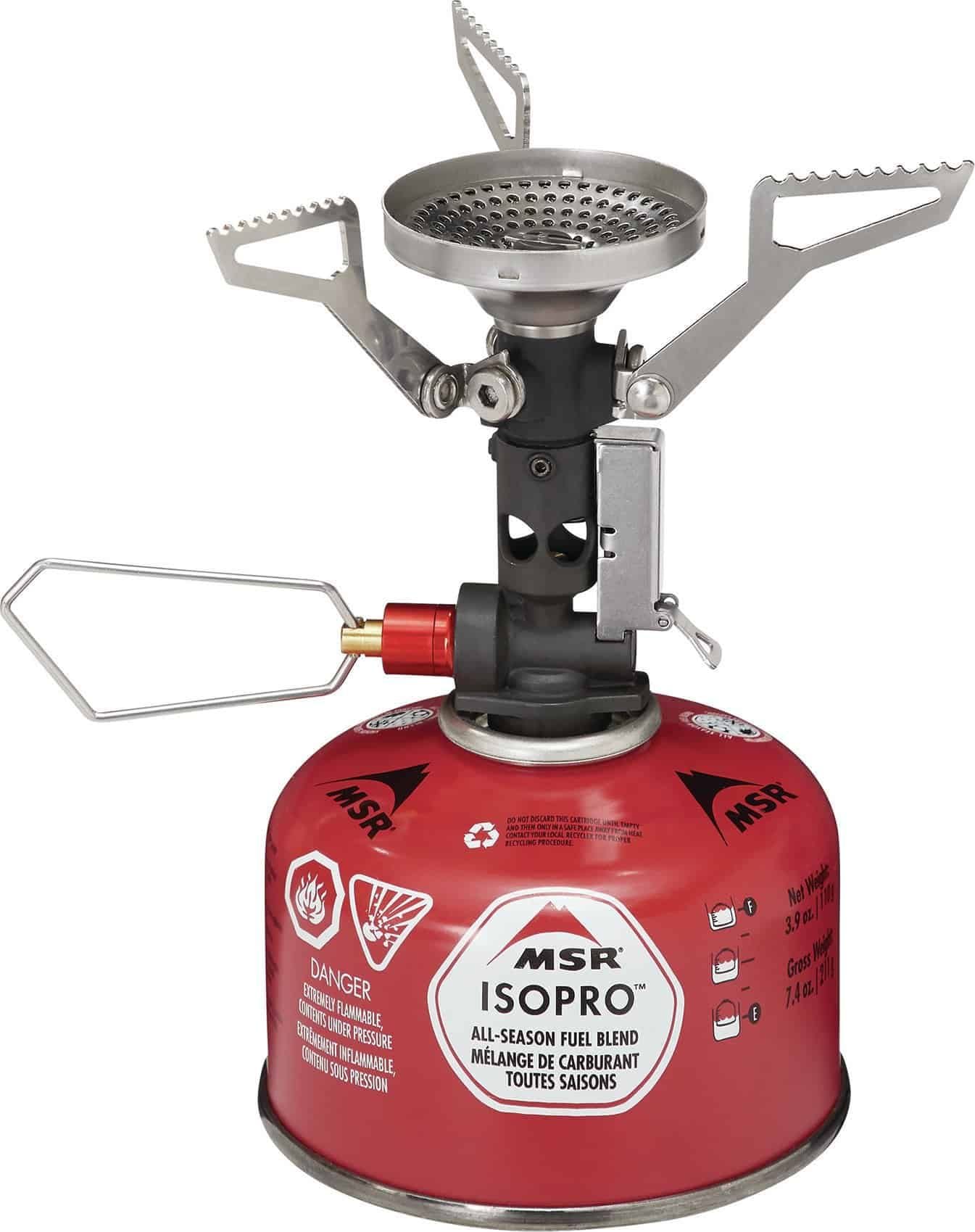 With matchless igniting, a broad burner and a pressure regulator to make sure the flame keeps burning when it's cold or the fuel is low, this stove is a great option for 3-season camping.
Stoves using propane, butane or isobutane bottles are certainly the most common. They are reliable and easy to use. Their boiling time is rather fast (about 3min per litre) and it is possible to manage the intensity of the flame according to your needs. Since they require virtually no maintenance, this is a good choice for those looking for a simple and convenient device.
Be careful, however, to always have a bottle of fuel to spare. It is not always easy to find spare cartridges depending on your destination, especially if you are travelling abroad. Moreover, even if they are very light, the gas cartridges are not reusable and must be recycled when empty.
It is especially important to note that gas stoves do not tolerate cold temperatures and altitude. Gas stoves are thus more suited to three-season camping. They will do just fine if you are looking for a reliable and compact product for a weekend of camping in the forest or for a few days of hiking.
Gas Stoves
Optimus

Nova Stove

Optimus

Polaris Optifuel Stove 

MSR

WhisperLite Universal Stove
Gas stoves are often multi combustible and work equally well with gasoline C, petroleum or kerosene. Although it is necessary to keep a bottle where the fuel will be stored, it can be filled as many times as necessary. Gas stoves require a little more attention during use as they need to be preheated and require more careful maintenance.
However, it is a type of stove that is particularly useful for travellers travelling to remote areas, because fuel can be found wherever you are in the world. Although often a bit heavier than its competitor, gasoline can withstand cold and altitude. This type of stove will never fail, even in areas where the mercury drops below zero or during your mountain treks.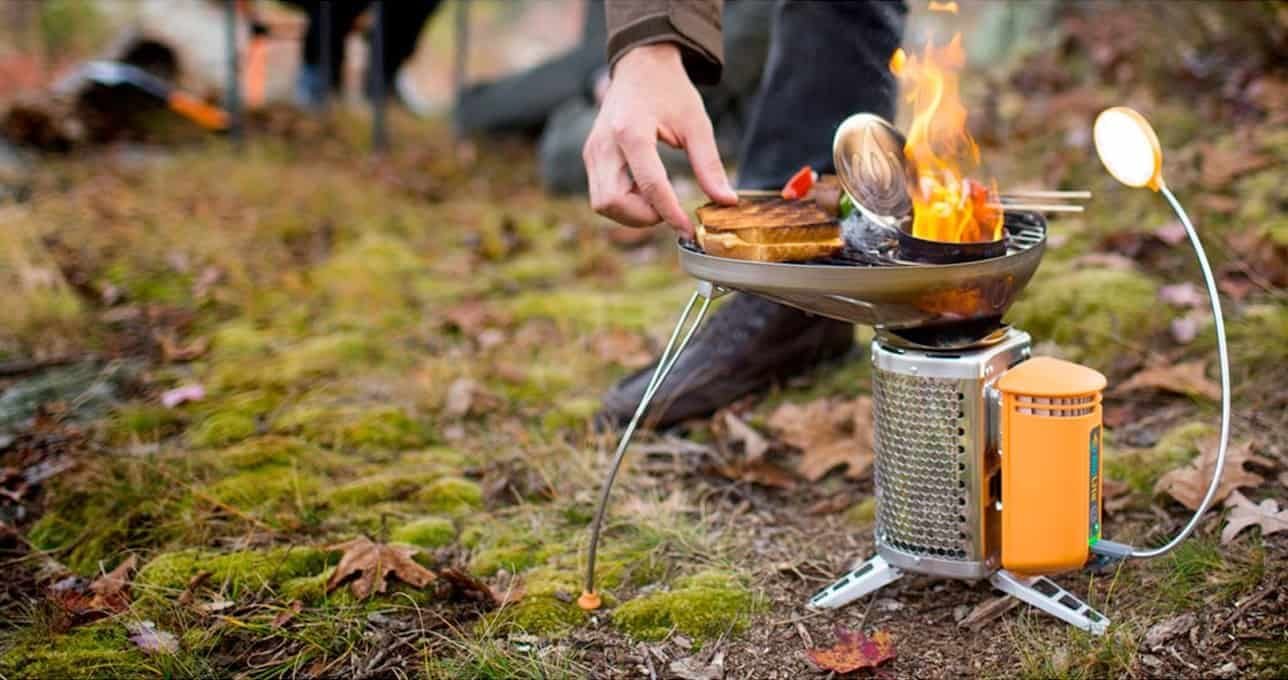 Wood Stoves
BioLite

CampStove 2 with Free FlexiLight

BioLite

BaseCamp
Relatively recent on the market, wood stoves can be very practical depending on the region visited. In forests, where branches and twigs can be found everywhere, you will be completely independent and will not need to carry fuel in your luggage. Beware, however, of the fire bans in force, as well as the zones with fire risks. Also, make sure you have kitchen tools that are easy to clean because the flame tends to leave traces of soot.
This type of stove requires a little more technique than the others when lighting, especially if the wood used is slightly wet. However, it is a particularly environmentally friendly fuel since it leaves no trace and uses a natural and renewable material.
Small bonus: burning BioLite wood stove models can store enough energy to charge an LED lamp and other electronic devices such as your cell phone.
Alcohol Stoves
There are stoves that use alcohol fuel in the for either of liquid, tablet or gel. Simple and light, this system requires virtually no maintenance. Alcohol is also a fuel that tolerates cold temperatures well but requires preheating if the temperatures drop below zero.
However, alcohol stoves are less powerful than others. Not only do they require a longer boiling time, but it is difficult to adjust the intensity of the flame, which greatly limits the range of meals you will be able to prepare.