Knowing how to choose the right winter jacket is essential to not only surviving but thriving in the snow.
Some might have a selection of jackets they rotate throughout winter, while others might be faithful to one jacket. The needs of those who like to stay active will be different from those who want something to wear around town. Depending on where you find yourself when the snow starts to fall, the requirements of your jacket will change. Whether it's for you or your little ones, we've got the tips and tricks to finding the right winter jacket to get you through the cold winter months.
What Kind of Winter Jacket Do You Need?
There are three main types of winter jackets. To figure out how to choose the right one, you first have to figure out what types of activities you plan on using the jacket for. Someone looking for a casual jacket to explore the city won't need the same kind of jacket as someone exploring the rugged terrains of the backcountry.
Technical jackets are the best choice for those looking for lightweight warmth that allows full range of movement when engaging in outdoor activities. Brands like Arc'teryx and Norrøna make jackets that are suitable not only for cold weather, but for various activities like skiing, ice climbing and mountaineering.
These jackets will include more technical features like helmet-compatible hoods and pit-zips to increase airflow during high-intensity activities. Generally, technical jackets are more lightweight than casual around-town winter jackets, and will be more compressible and packable. 
Most technical jackets made for intense winter pursuits will feature a 3L construction. This term is most often associated with membranes like GORE-TEX that use a layering system to create durable waterproof shells, perfect for wearing on top when layering. More layers can sometimes mean more weight, so some technical jackets will be designed to reduce bulk and weight while maintaining total weather protection.
Casual, Around-Town Winter Coats
The Canada Goose Langford Parka and the Vallier Arlington Short Down Parka are stylish options for harsh winter climates. These and other jackets featuring streamlined designs are part of a selection that offers premium winter warmth in a style made to take on urban environments.
Casual, around-town winter jackets will play around with different styles and silhouettes and will include features aimed at comfort, such as a large hoods with fur trims, and lined handwarmer pockets. If they include any technical features they'll often mask them with stylish trimmings, since they're not being used for high-intensity activities.
The key characteristic for casual, around-town winter coats is superior warmth. Brands like the Quebec-based Quartz Co. or the Arc'teryx luxury brand Veilance are designed to take on extreme conditions without compromising on style.
Some jackets offer the versatility required for those who want one jacket that can fit the bill for every occasion. These jackets will have features that are functional for winter activities but still stylish enough to hit the town. The models listed are designed for long days on the mountain with a healthy dose of PrimaLoft and down insulation, to keep the wearer warm wherever they go. 
Patagonia's Tres 3-in-1 parka, like the name suggests, is a model that's designed with three jackets in one. If you wear the shell and puff jacket together they form a very solid option that can be worn on the ski hill. The shell on its own can act as a windbreaker, while the puff jacket can be worn after skiing or around town.
Everyone has their own needs when it comes to finding the right jacket. For those who do a bit of everything without wanting the hassle of packing more, a do-it-all winter jacket is the perfect choice. 
Different Types of Insulation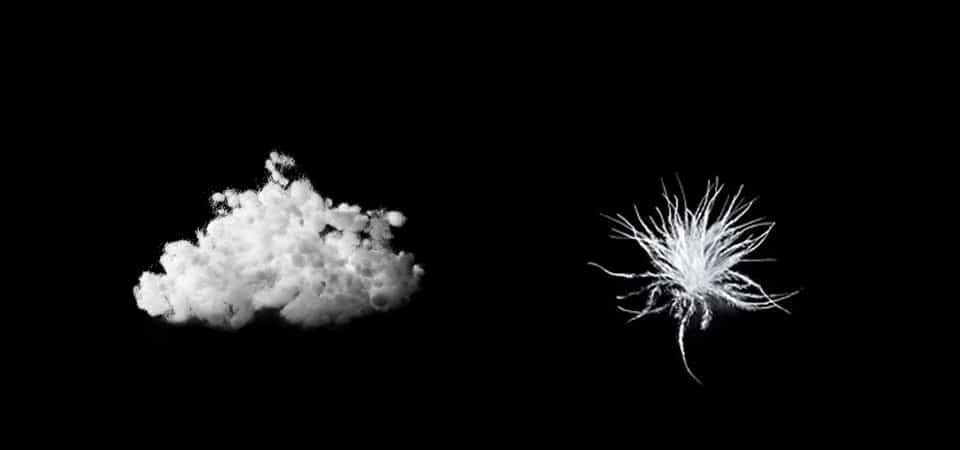 Down is the most lightweight and compressible insulation on the market. While it's plenty warm, down is not meant for damp conditions. When wet, the feathers will clump and lose a lot of their insulation properties and loft. If you spend your winters in dry, cold climates, a down jacket will perform at its full potential and keep you protected from the elements.
If you tend to spend more time in damp, cold climates, synthetic insulation is the way to go. Although it's generally bulkier and heavier than down, synthetic insulation is just as warm, generally has a lower average price and can withstand wet climates. 
While each type of insulation has its benefits, at the end of the day, your needs will dictate which one to go with.
Will it be Weatherproof Enough?
In order to perform well against tricky conditions, a winter jacket should have a weatherproof outer shell. The outer shell of a winter jacket is your protection from the elements—having a waterproof or water-repellent treatment (DWR coating) is essential to surviving cold, rainy winters.
Jackets with a GORE-TEX outer shell will be the most weatherproof and stand up best in wetter climates. If you experience wet winters with milder temperatures and lots of rain and slush, a winter jacket with a GORE-TEX outer shell is your best option.
Winter jackets with a DWR coating hold up well in wet weather, but will not be as water-resistant as a jacket that features a GORE-TEX membrane. If you are living in a region where the winters are cold and snowy and you don't see too many wet, slushy days, then a jacket with DWR coating should do the trick.
Keep Body Heat in and Cold Out
Body heat has a number of escape routes when you're wearing a jacket. While breathability is important, keeping the warmth in is essential. A hood, in addition to providing extra coverage, is designed to keep you warm. Depending on the jacket, the hood will have insulation to maintain warmth.
Technical jackets will come with a number of adjustable features that help keep warmth in. An adjustable hood will be equipped with toggles so that the hood can be cinched tight to keep you warm when the winds pick up. Most technical winter jackets will have removable hoods, or a helmet-compatible hood designed to keep you warm when participating in winter sports. Other details like snow-skirts, adjustable cuffs, and storm flaps are designed for bundling up and keeping the warmth in, and the cold out.
Pockets are Practical
Whether you're hunting for a casual, around town winter jacket or a more technical winter jacket for winter sports, pockets are a must. Having secure, convenient pockets will help keep you organized. Internal pockets are also great for keeping essentials like wallets and phones.
Technical winter jackets designed for ice climbing or backcountry skiing will always pay special attention to pocket placement and depth. Having accessible pockets that are big enough to hold all your necessary gear can make all the difference on an expedition.
*To learn more about other technical features found on winter jackets such as taped seams and laminated zippers check out Altitude-Sports' guide to raincoats.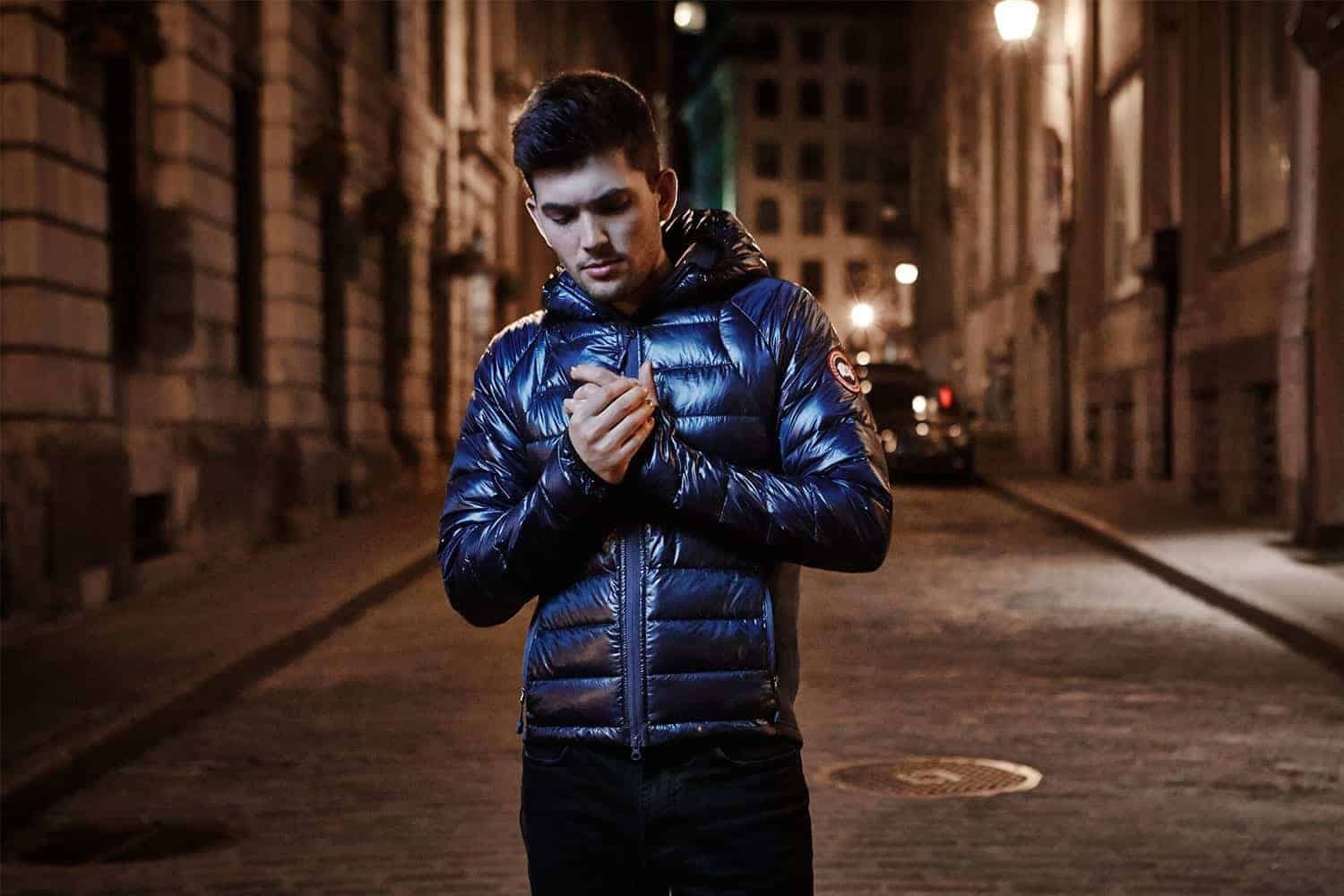 How Should it Fit?
The first thing to do, once you've narrowed your selection down to a few models, is to make sure your winter jacket fits right. When looking for a winter jacket to wear around town, you can get away with a form-fitting jacket that will provide the warmth you need. But if you're searching for something to wear for winter sports or extreme cold weather, you need room for layers.
Take into account the extra winter layers so you can get a real feel for what it's going to be like. Think of the next size up from what you generally choose and compare the sizes. Allow yourself enough room to move, without feeling as though you've borrowed someone else's jacket.
Bring on Winter!
Make sure you're winter-ready this season. Learning how to choose the right winter jacket is just the first step to enjoying your winter. Remember to shop smart and pick a winter jacket that fits your needs.
SHARE