There's nothing more unpleasant than starting your morning by stepping in a puddle and spending the rest of the day with wet feet. Regardless of the season, avoid the discomfort of a day with soggy, wet feet and invest in a good pair of rain boots. Whether you're beating the spring or fall days of drizzle or navigating the slush puddles of winter, a reliable pair of rain boots is a must.
With numerous brands creating their own designs, waterproof boots are available in a variety of colours, styles and sizes. With so many options, it can be difficult to select just one pair. Here are some tips to help select the best rain boot for you.
Rain Boots: Finding the Right Size
Tip of the Foot
The rain boot is a good fit when you have ample space at the tip to be able to comfortably move your toes. The heel should lift up without any problem, but if it slams when you walk, the boot is quite possible too large. It is important to consider checking if you have enough space to put on your boots with an additional pair of socks without being too tight. This will be especially useful on cold and rainy days where an added layer of insulation is necessary.
The Calf
The classic rain boot sits high on the leg, so it is important to pay attention to the width of the calf. Since rubber is a rather rigid material, make sure you have enough space to be comfortable. The opening at the calf should be wide enough so that your legs slip in easily and comfortably, even with pants. You can also work around this problem and choose shorter, or adjustable models that are offered by many brands including Aigle, Swims and Hunter.

Finding a Comfortable Rain Boot
Feet
With their thick soles and tall designs, classic rain boots can sometimes feel heavy for your feet. When making your choice, keep in mind that the heavier the boot, the faster you may get tired. If you love taking long walks in the rain, choosing a lighter model would be a wise choice.
Flexibility
Rubber is not the most flexible material, so it is recommended to choose a rain boot with a sole that is relatively soft. This will make your stride feel more comfortable and natural.
Insulation
Rain boots are rather versatile and can even be worn all year long if they are combined with a good pair of stockings or thick socks. In the summer, a 100% rubber model will do the trick if you are a puddle-jumping fanatic. For soggy autumn days and unexpected spring showers, however, an insulated boot may be preferable. Boots with a lining not only have a better thermal capacity but are often more comfortable to wear.
Aigle – Miss Juliette -Women's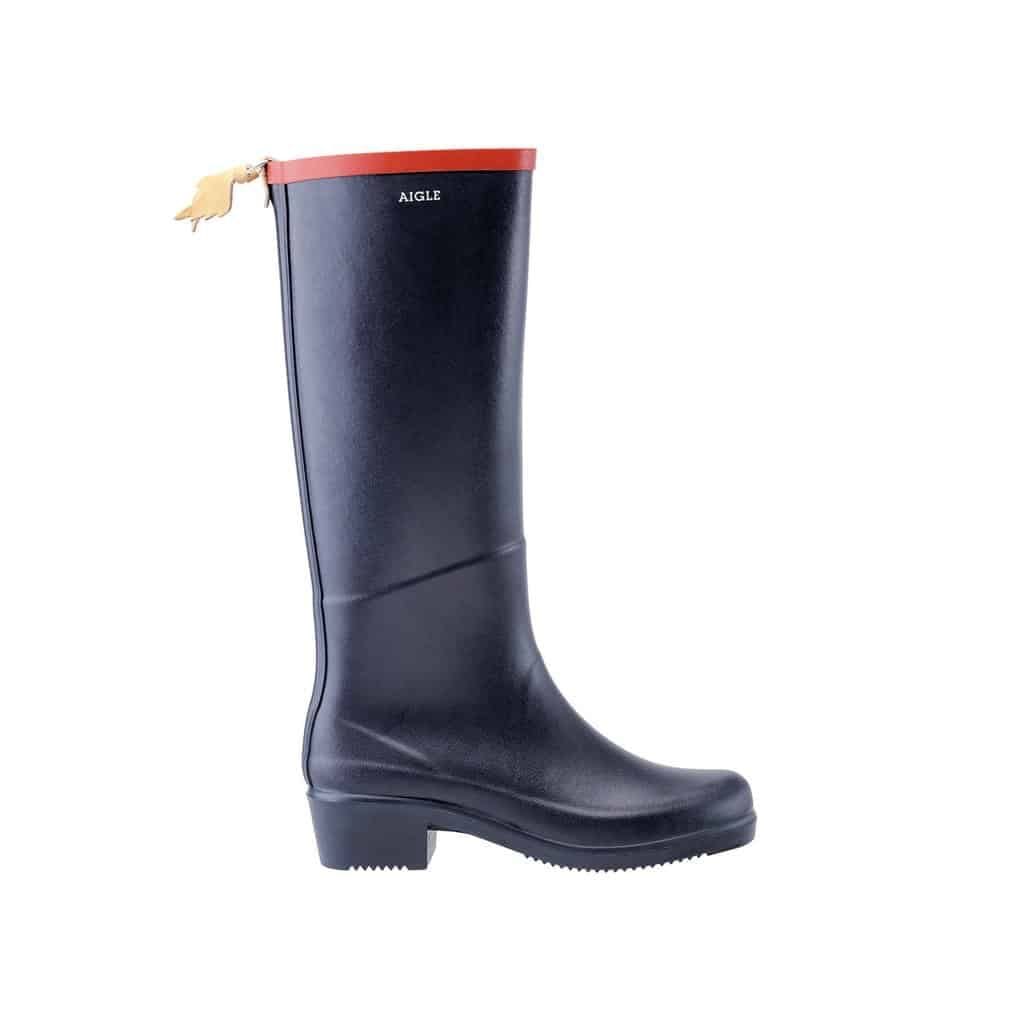 BOGS – Rain Boots – Men's
Shop Women's Rain BootsShop Men's Rain Boots
How to Care For Your Rain Boots
Once you find the rain boots of your dreams, it's time to pamper them so that they will last a long time.
Cleaning them is quite simple. You can easily rub the outside with warm, soapy water and a sponge then dry them outdoors. If you are drying the boots outside, make sure that they are no/1t placed in direct sunlight or near a heat source. This could damage or alter the colour and flexibility of the rubber. To avoid damaging your boots, it is also recommended not to fold them when storing them and always keep them in a dry place, away from the sun.
If you find that soap is not enough to give your boots a glossy, brand new look, you can also use cleaning sprays or other treatment products. This will also help to eliminate traces of wear that may eventually appear on your boots.

Finding the Perfect Boot to Match Your Style
Rubber is a particularly durable and strong material so choosing a pair of quality waterproof boots is a good investment that will pay off over the years. In order to be sure you won't get tired of the model before the end of its lifetime, opt for a model you will love in the long run.
Hunter – Original Play Rain Boot – Women's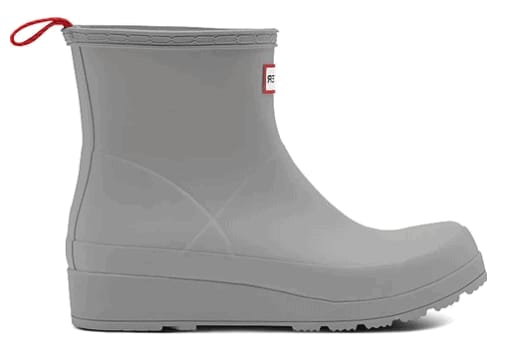 Bogs – Sauvie Slip-On Shoes – Men's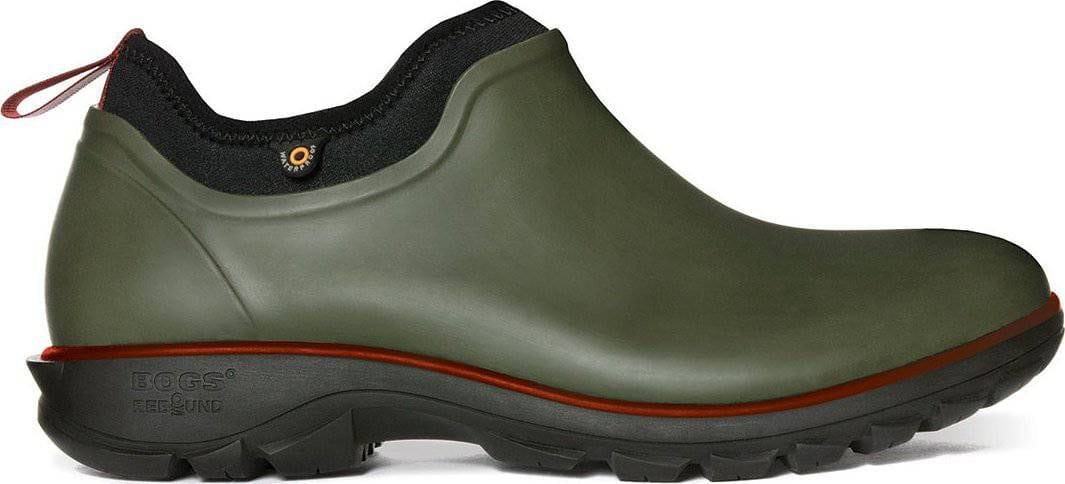 Kamik – Heidi Rain Boots – Women's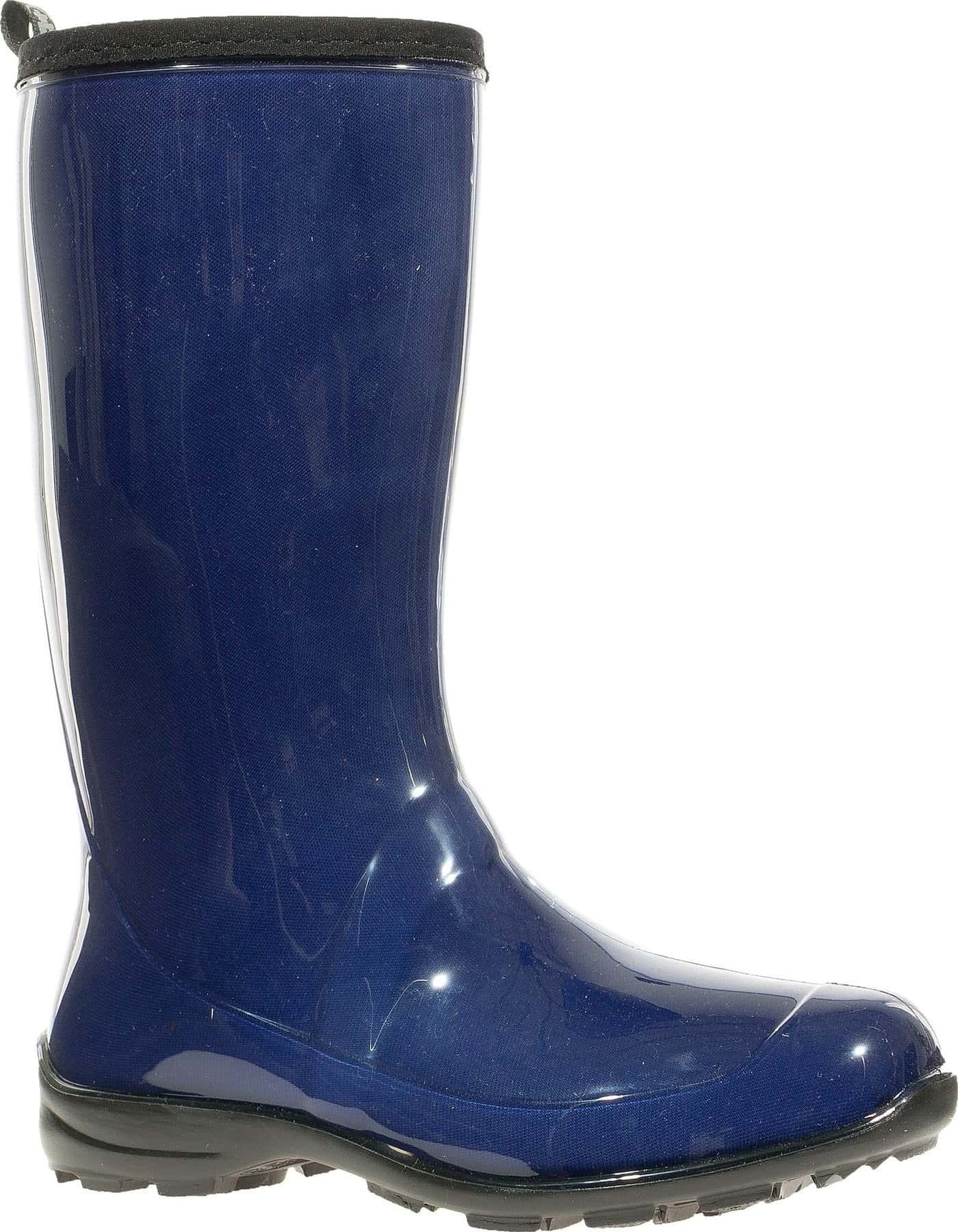 Tall, short, neutral or patterned, there are models to satisfy anyone's taste. Short styles are quite suitable for going to the office or tackling a wet morning commute, but for the muddy country trails at the chalet, a tall style may be more beneficial. Check out all the options to choose the rain boot that suits your lifestyle.
SHARE