For as long as I can remember, bringing a cooler on summer vacation has always been a given. Whether it was at the campsite or on the beach, as kids, we'd always run over to the cooler to grab ourselves a cold treat after hours of swimming and playing in the sun. As adults, not much has changed, the cooler is still a saviour on hot days – except now, we swap cold snacks for cold drinks.
The coolers I've used in the past have always served me well, but now Hydro Flask has gone and updated the classic design. Their idea was simple: they took the cooler, something that's been around for a long time, and turned it into a backpack. It's simple, cool, and something I had to try for myself.
I put the Hydro Flask Soft Cooler to the test for a month, and I never thought that such a simple idea would have such an impact. They haven't quite reinvented the wheel, but they have made life for myself and other outdoor enthusiasts so much easier. 
Pros:
Cons:

The backpack straps are very practical

The top pocket is great for stashing utensils and plates

The oversized zipper is easy to use

I have the mist coloured cooler and it gets dirty fairly easily. I would recommend a darker colour in this case.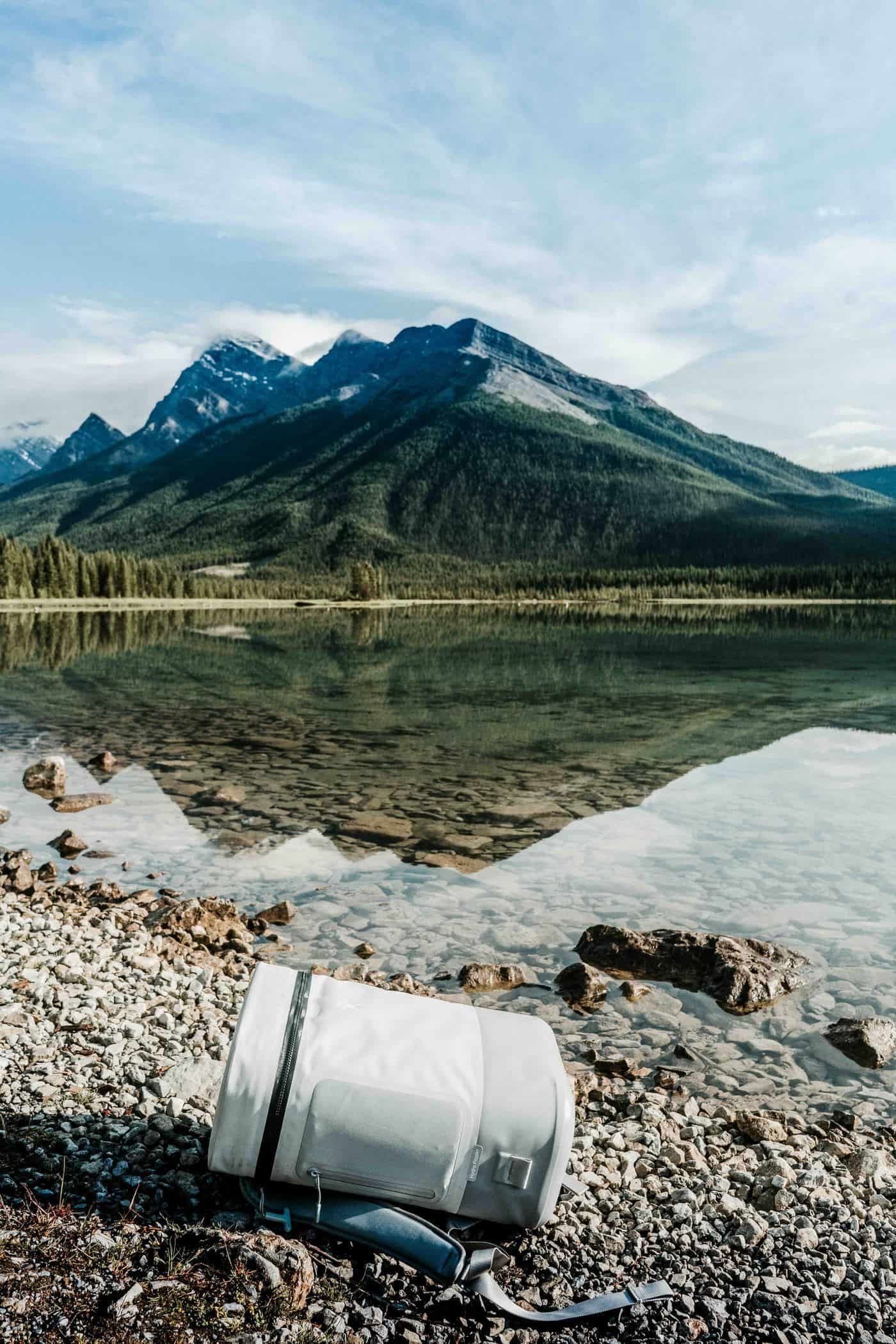 The Cooler
The design was pretty straightforward. The soft sidewalls made it easy to pack into the car, and once we got to our destination, padded straps and back padding made it comfortable to carry. When we were setting up to eat, the rigid base made it easy to stand up without tipping over.
When it came to packing the cooler, we usually didn't fill it to the limit, but we had loads of room for snacks, a hearty lunch, and plenty of cold drinks. The pockets were also great for packing utensils, plates, and other essentials.
Overall, I was really impressed with the Hydro Flask Soft Cooler. It exceeded my expectations while doing everything I needed a cooler to do. It kept my food cold, was easy to carry, and on top of that, my arms weren't sore from carrying it. I would definitely recommend it for camping, hiking, or hot days at the beach.
SHARE