What's better than a refreshing glass of ice water after a day spent in the sun? Maybe it's a cold beer that quenches your thirst after summiting a strenuous hike? It can be difficult to enjoy an ice-cold, thirst-quenching, beverage while exploring the great outdoors, but it certainly isn't impossible thanks to IceMule.
For IceMule, the challenge was to design a cooler that could keep your refreshments and snacks fresh and nearby while you're outside enjoying nature. The mission was to provide an adventure-ready alternative to your standard bulky plastic cooler. That's why the brand developed several models of insulated cooler bags that are easy-carrying and super convenient.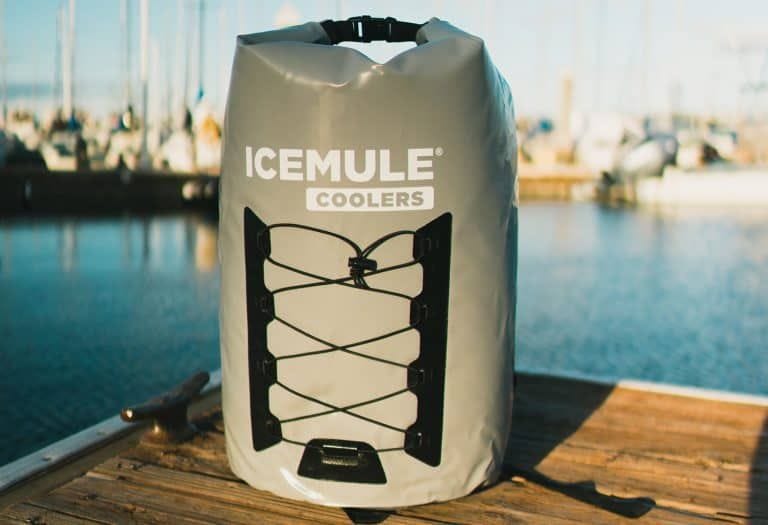 | | | |
| --- | --- | --- |
| Pro Cooler XXLarge 40L | Pro Cooler XLarge 33L | Pro Cooler Large 23L |
The Origins of IceMule
IceMule was inspired by the mobility and versatility of being able to go on an adventure with your cooler full of snacks or beverages. It was during a spring hike in Virginia that James Collie had the original idea. It's no question carrying a big cooler all day with zero possibility of stopping at a snack bar was part of his inspiration. To remedy the situation, James designed a portable cooler with the supplies he had with him, which was a backpack and several plastic bags.
It may not have been the most efficient method of transporting food (the plastic bags tore before lunchtime), but the idea of a portable bag cooler was born. After seven long months of hard work developing a perfect prototype, IceMule finally saw its day.

| | | | |
| --- | --- | --- | --- |
| Cooler Classic Large 20L | Cooler Classic Large 20L | Cooler Classic Large 20L | Cooler Classic Large 20L |
The IceMule Difference
IceMule prides itself on being the most easily transportable high-performance cooler in the world, and one would be tempted to endorse this claim.
What makes IceMule unique? Not only can it keep ice intact for more than 24 hours, but it's ultra-resistant and completely waterproof. By the way, it also floats. Better yet when it's empty, it rolls away smoothly to be stored in its own carrying bag, a bit like a technical windbreaker.
Unlike most other coolers, IceMule products have no seams or zippers. Instead, they're designed as a waterproof bag – also known as a dry bag – with welded seams and an opening that rolls, preventing leaks or water infiltration.
Finally, they are impressively easy to transport thanks to their flexibility and compatibility. IceMule coolers are easily stowed when empty, and thanks to all their convenient straps, they can be worn as a bag to make carrying even simpler.

| | | |
| --- | --- | --- |
| Pro Catch Large 42in | Pro Catch Medium 32in | Pro Catch Small 22in |
It's All About Technology
Do not underestimate all the work that goes into making an IceMule cooler. Every detail has been carefully thought out in order to optimize its thermal efficiency and facilitate its transport. Below are the exclusive technologies that make IceMule stand out.
MuleSkinET™ and MuleSkinEV™
Durability is key for an item that accompanies you on many expeditions and keeps your food and drinks cold. Thanks to their MuleSkinET™ and MuleSkinEV™ fabrics, used on both external and internal surfaces, IcemMule coolers are rugged and robust. Both technologies offer excellent protection against the elements while retaining the cold inside.
PolarLayer™ Insulation
PolayLayer™ keeps your beverages frozen for more than 24 hours, but uses internal air as an additional insulation method.
IM Airvalve™
The IM Airvalve™ is one of the hallmarks of IceMule. As mentioned above, it allows the use of internal air to keep the cooler contents colder for longer. On the other hand, once your beverages are finished, the valve allows air to be released, which lets you roll the bag up and store it away.
SHARE