If you're like me the first thing people ask as they come through the front door is " How many pairs of shoes could you possibly need? " And it's a fair question; a runner's shoes often dominate the front closet. To a non-runner, all shoes might look the same. Faded colors, a coating of dried mud, half-worn rubber lugs. But to a dedicated runner, patterns emerge. There's a couple pairs for the road. A couple pairs for distance. There's a pair saved for racing. And then there are several pairs kept on a shelf of their own. The after work trail runners (which we'll call AWTRs) the focus of the articles below.
Our review of this product
The pros are:

Vibrant colour choices
Lightweight
Durable

The cons are:

Lugs would wear fast if you are constantly running on pavement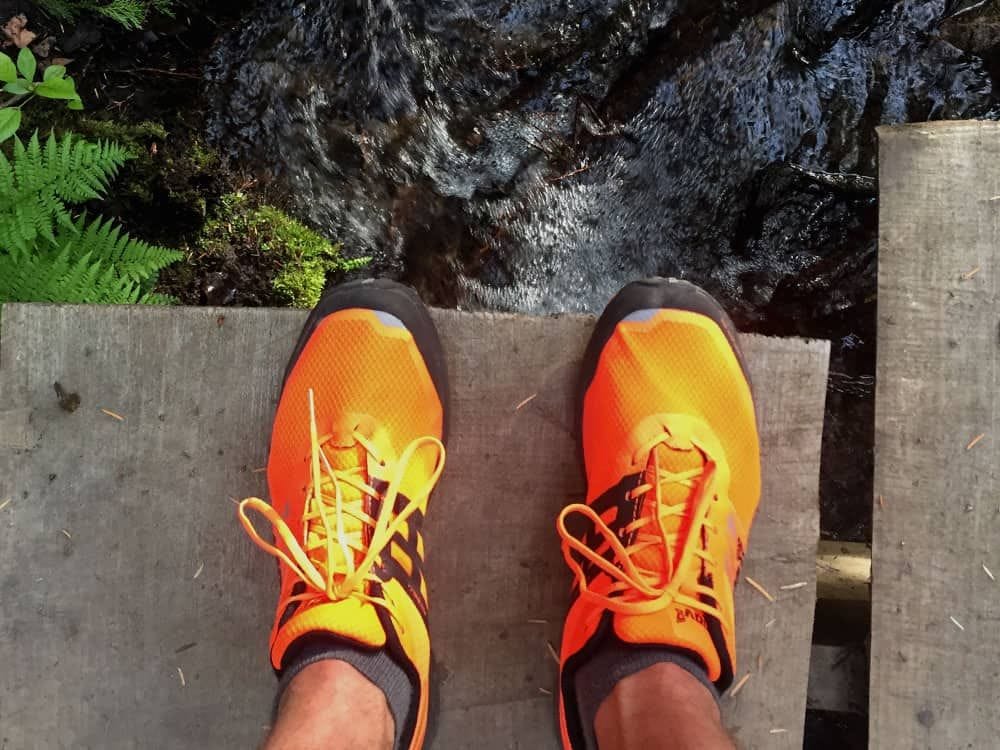 There are two requisites for needing a pair of AWTRs. First, you need a job. If you don't have a job there's no such thing as running after work (enjoy being unemployed; if I were you I would run all day). And second, you need to have trails close to where you live. If getting to the trailhead requires a commute, you'll likely save the excursion for the weekend and ultimately, spend more time running when you get there. If this is the case, buy a distance shoe, or simply, run on the road with road shoes. So if you're missing either of the above requirements you probably don't need a pair of AWTRs.
And now the good part. You're finished work for the day and stoked to burn off some steam on your favorite local trail. Your AWTR, the new Inov-8 Trailroc 270's , delivered yesterday from Altitude Sports, are still in the box. There are many reasons why these shoes are the perfect choice for the evening's run. First, the inside of the shoe box lid reads "Obsessed is just a word the lazy use to describe the dedicated."  Excellent quote, excellent start. Next, the color. Fluorescent orange. Beauty.
Next, notice that they're super light, approximately 270 grams per shoe. And light is the name of the game in the AWTR world. Remember, we're only going for a short run. Perhaps 10 km or an hour. So you won't need loads of cushioning. Less cushioning means less mass. And less mass means less effort to get your feet moving. And ultimately, you get a faster run. Catch all of that. Basically, as with most sports, light means fast. If you've never run in a light shoe, you're in for an awesome surprise!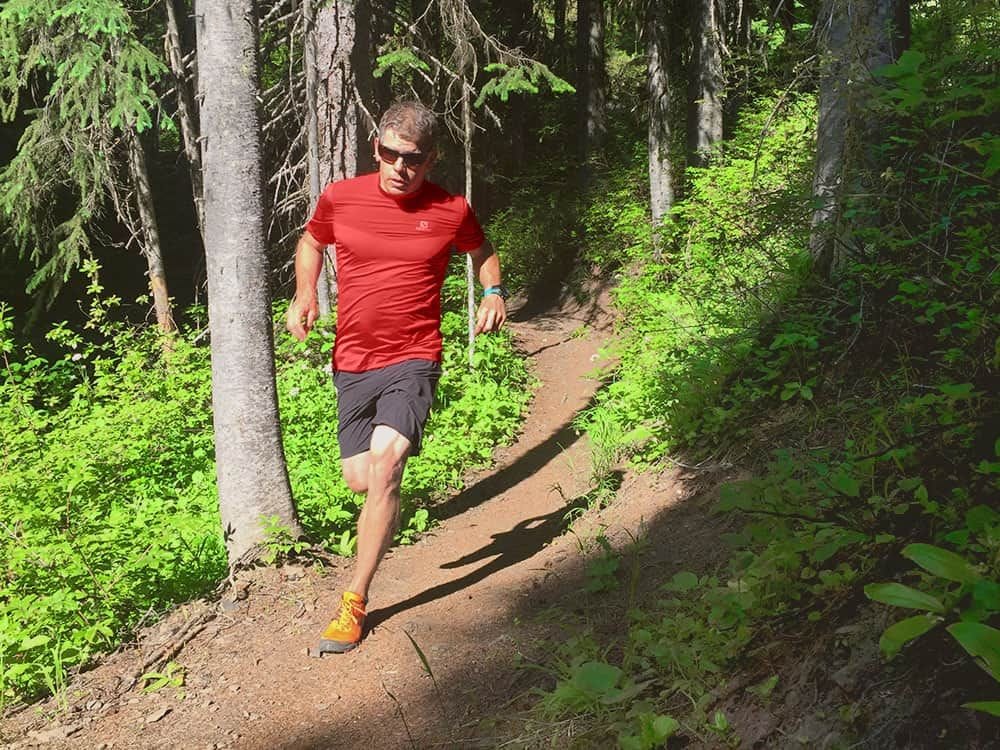 With names like Mudclaw, Talon and Terraultra in the Inov-8 fleet, it comes as no surprise that this company prides itself on having "the ultimate grip."   Lugs on the Trailroc are modest but numerous. This is a great advantage on rocky terrain where grip is needed. However, lugs do wear down on the pavement; don't buy this shoe if you're running on the road. And then there's the extremely rigid sole. The Inov-8 website talks "shock absorption" and "energy return" when describing this shoe. I prefer to say simply that this shoe has a stiff sole. This and the rock plate, a rigid reinforcement placed in the sole of many trail shoes, makes running over rocky terrain noticeably easy.
I was perhaps most impressed by how tough this shoe is. After one hundred kilometers of running it shows no sign of wear. Given all of the above, I would highly recommend this shoe as an AWTR (score of 10/10) for those of you that live near trails. Now go punch the clock.
SHARE