My little darling and I were lucky enough to receive the same Kamik boots. I'm wearing the Eggplant Jessie model, which is identical to the kid's Riptide model.
I must admit that having matching boots was quite cute. The perfect "mommy and me" duo. My daughter likes shoes and boots more neutral, without the usual childish flourishes that can usually be found on children's items. These Kamik boots have met this criterion of style, which I appreciate just as much.
Our review of this product

The pros are:

the comfort of the sole
natural antimicrobial treatment
the price
durability
the environmental value of the company

The cons are:

Would like more colour options
Having half size options would be ideal

When I put on my boots, I immediately noticed the anatomically shaped EVA insole. It successfully provided comfort throughout the day, and I have to admit that I was pleasantly surprised. I also own Hunter boots, and the comfort is highly superior for Kamik boots. On my daughter's side, she was not sure about the comfort of the molded footbed. She thought she was putting her boots on the wrong foot at first. However, no pain was mentioned. She got used to the boots quickly and we both really liked the natural antimicrobial treatment that eliminates bad smells. Nothing is more unpleasant than sandals or rain boots that do not smell good.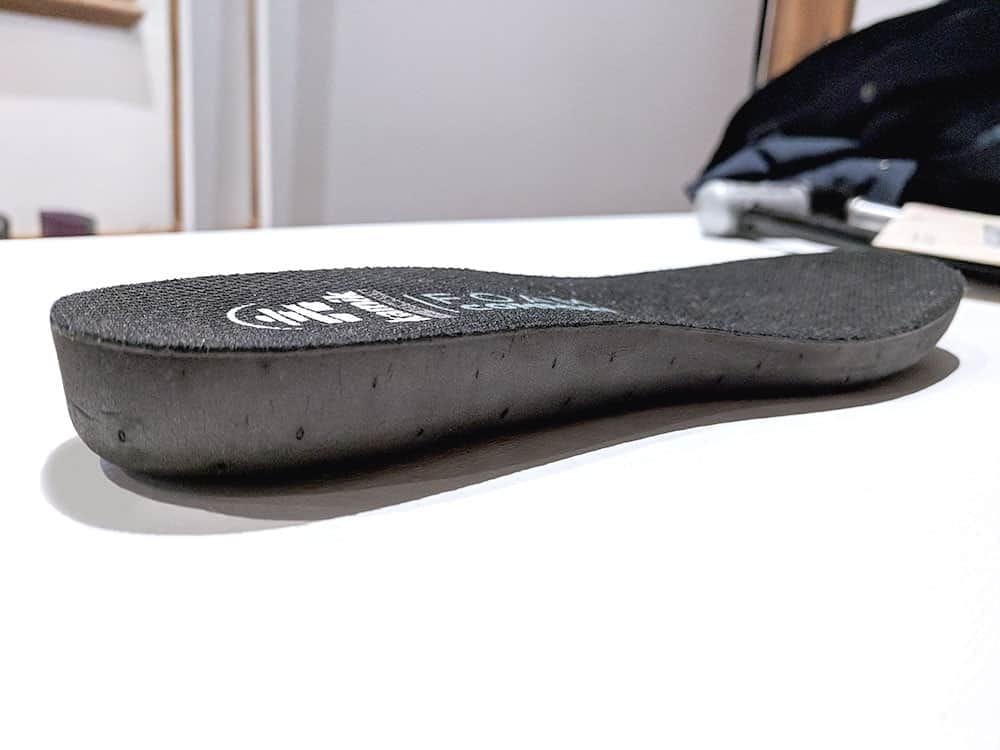 Regarding the weight of the Kamik boots, I have not yet noticed the lightness explained on the Kamik website. However, having worn the boots on several occasions, I completely agree with their assurance of consistent quality and durability. I am confident with the quality of rubber that seems foolproof.

I think Jessie and Riptide boots are made for outdoor play, park and country outings. However, for a walk downtown or a dinner with friends, I would prefer a more delicate and timeless style. Perhaps the Jennifer model, also available with the anatomically shaped EVA footbed, would be a more appropriate choice on these occasions.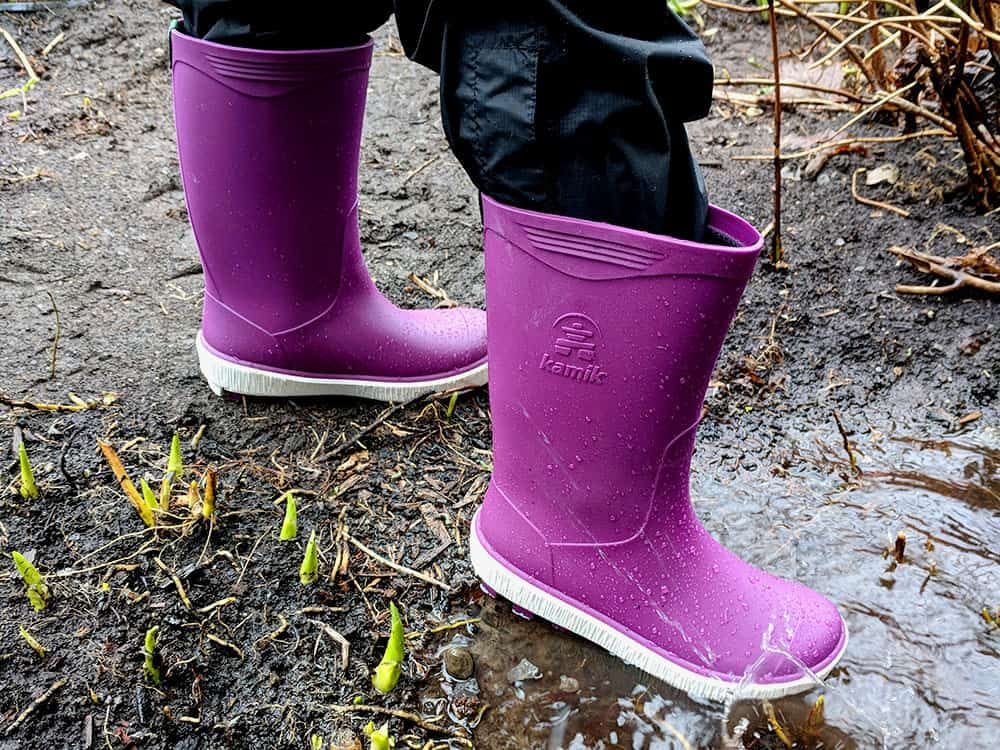 Finally, I appreciate the realistic cost of these boots. I like that it is a Canadian product with a conscience for the environment. Kamik rain boots are 100% recyclable (you can find all the information on this on the Kamik website).