Kanuk winter jackets seem to be everywhere these days. And with reason. A Montreal icon for over 50 years, Kanuk felt an overhaul was needed—something fresh, younger more dynamic, while still holding onto their DNA. A successful transformation by all metrics.
Quality, Montreal Style
Let's dive into the reasons Kanuk had built up such a faithful fan base. First, their coats have always been made in Montreal, something that ranked high for the locals.
No matter how warm-welcoming, Montreal has always been known for glacial winter temperatures. That Kanuk was born out of this climate is hardly surprising.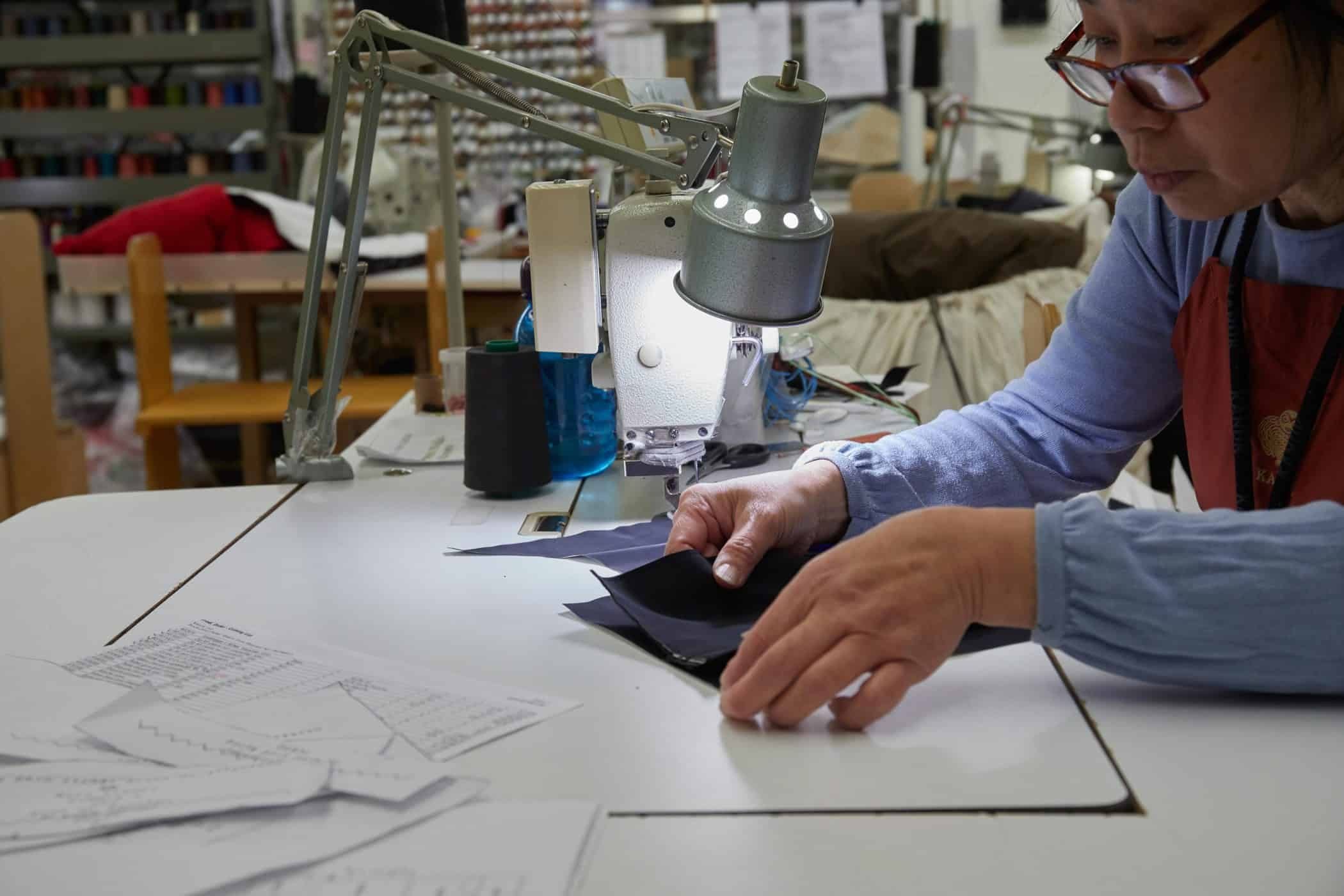 Montreal is a tourist haven that's only getting more popular with every passing year. From well-heeled travelers to a new generation of backpackers, people have been flooding to the island metropolis for a host of cultural events, music festivals, dining, leisure and winter activities. It's a city that absorbs a bit of everything that comes its way and updates itself constantly. If Kanuk was the winter brand par excellence of Montreal's 70s, 80s and 90s, it too needed to modernize.
In the beginning Kanuk set out to make one thing and one thing only: warm winter jackets for Montreal winters. "In that, our clients were unanimous," explains Michel Lepage, Creative Co-president at Kanuk, whom I met on a cold Wednesday morning at their flagship store-factory in the hip Plateau Mont-Royal neighbourhood. "The jackets were warm, insulated and with synthetic materials tailored perfectly to a humid winter climate." You could always count on your good ol' Kanuk jacket for warmth. Style was entirely secondary.
But those clients who banked hard on the technical benefits of the jackets also raised the first red flags years later. We like what you do, but the jackets feel behind the times, and the brand was in danger of becoming a relic.
Since being bought in 2015, Kanuk embarked on a modernization journey without throwing the baby out along with the bath water—being a Heritage brand has value these days. When they started looking at it closely, they saw that all their solutions were right at hand.
A U-Turn in Action
First, find the influencers—so reads the roadmap to relevance in the 2020s. Collaborating with designers like JJJJound and Instagram-friendly photo shoots atop the curiously-still-futuristic Olympic Stadium (on top of the roof, yes) appealed to a clientele a full 20 years younger. Sales prove it—the puffy Kiruna, launched in late 2018, tops the charts and is competing with the classic Mont-Royal, relatively unchanged since its first edition. "Our modern Kiruna represents our new aesthetic outlook, like a roadmap to our future," testified designer Sara-Martine Vaillancourt. She pointed out that the use of traceable Canadian duck down signals a catering to the most on-trend—and warmest—insulator for luxury winter jackets.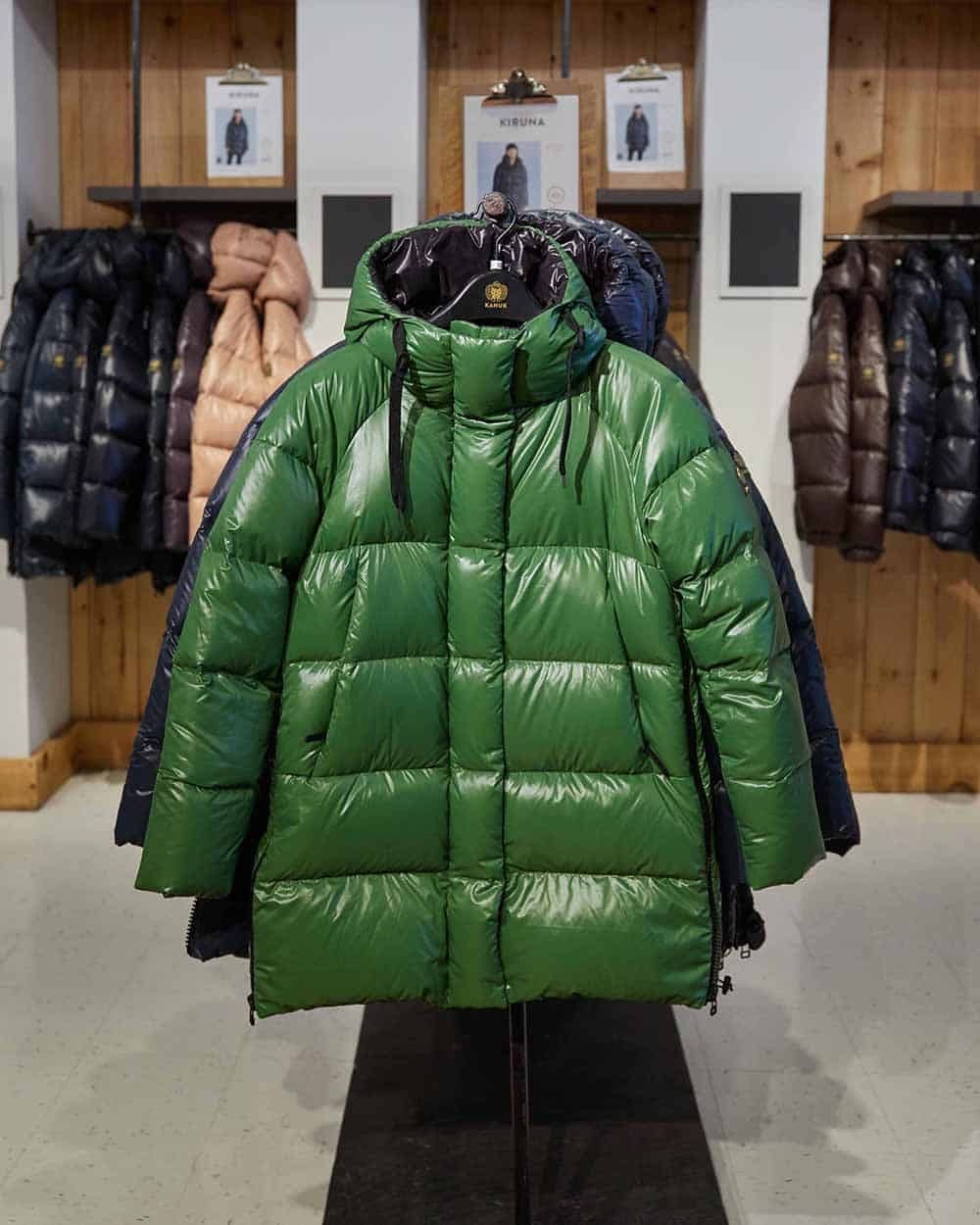 Making new-style jackets is all well and good with Michel Lepage. His dilemma was how to maintain the innovative evolution while retaining something of their heritage. "Our new line of products makes up about 10% of all our jackets, but is 90% of our customer-facing advertising," he explained. He mixed the strongest points of their classic styles with their new aesthetic, with the end goal of making a younger clientele interested in their line.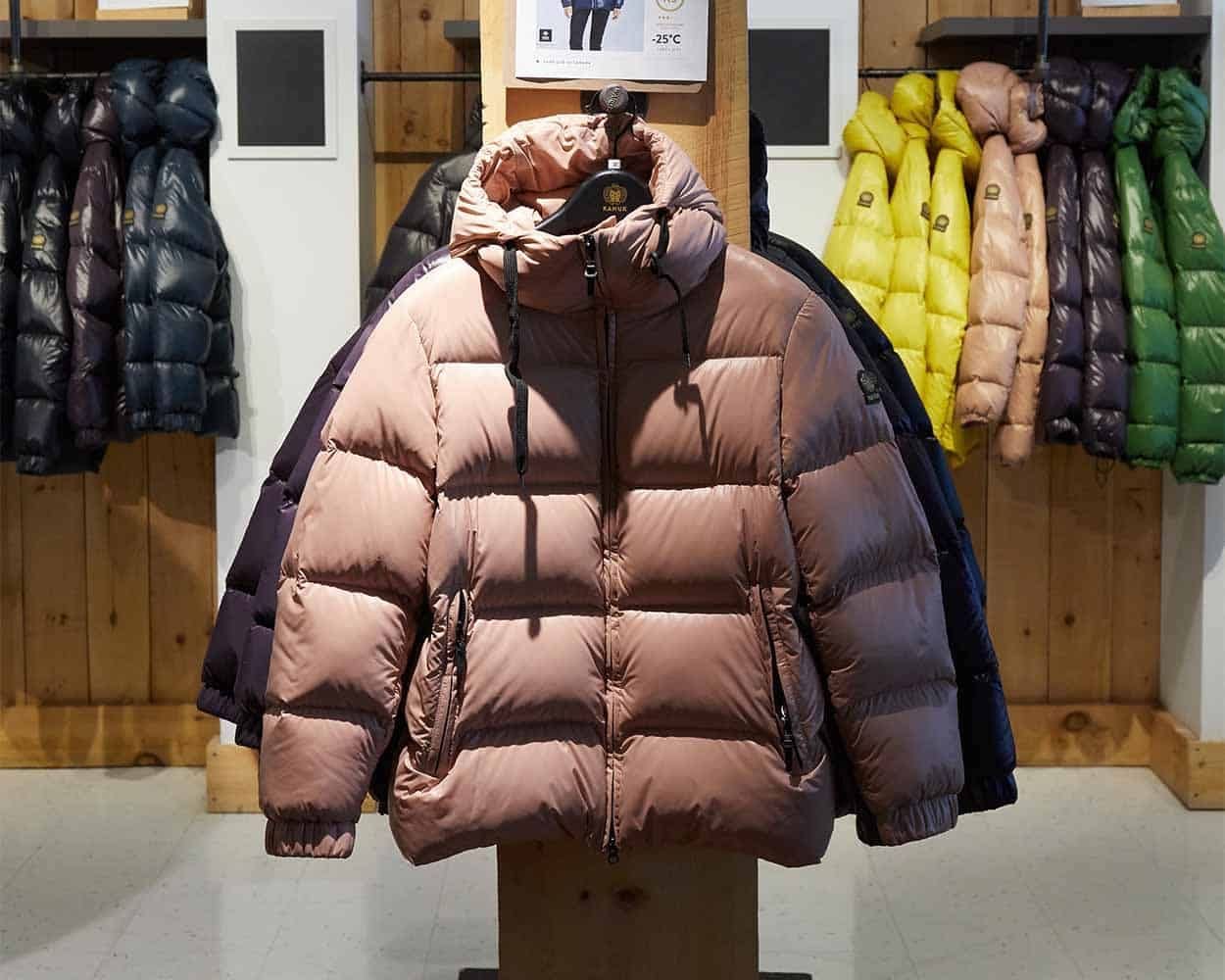 A gamble that paid off. The new models are seen everywhere on the streets of their hometown, sported by both baby boomers and Insta-fluencers. The details, the cut, the way the coats move, and the warmth—it's easy to see why Kanuk is now an 'in' brand again. I can picture myself in one of their new parkas like the Blizzard, weaving my way slowly through the Old Port of Montreal. The mix of urban high-end and streetwear style has something for everyone.
Heritage + Modern = International Appeal
Now Kanuk looks to the international market. Still proud of being Montreal born, bred and based, they're relative newcomers on both the national and international scenes.
"Canadian-made winter jackets are the thing right now in the winter-wear world," says Michel. "Canadian know-how is sought after." Leveraging this home-grown savvy is gaining ground with new markets, in particular European-based consumers.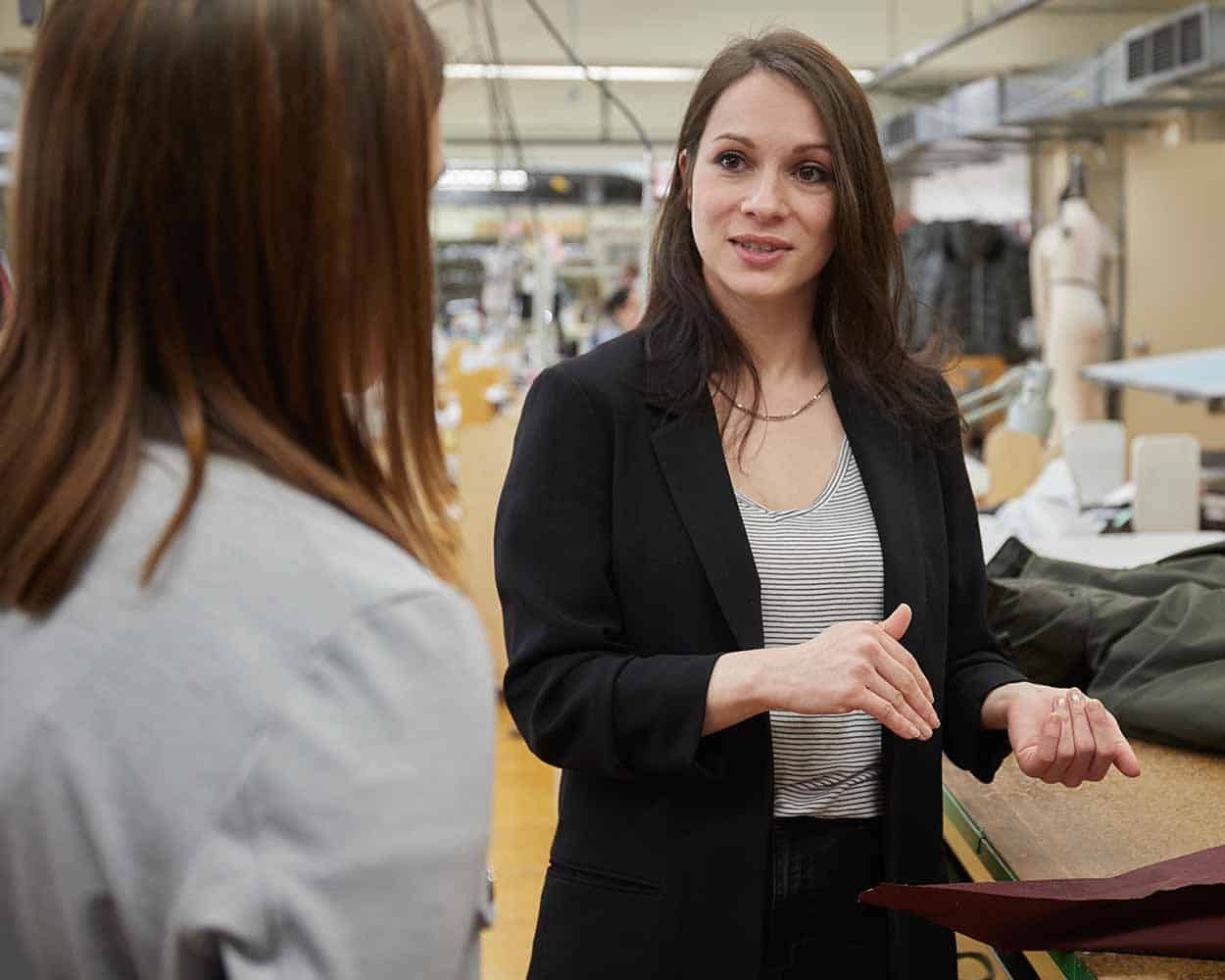 As with most Heritage brands, Kanuk's new clientele is a fan of their history, their originality, and their values. But it's not just heritage that's flipping the switch. It's easier for younger clients like myself to identify with their style. I love the new Molly jacket with its sleeker puffy baffles and shiny shell. They aren't just the bourgeois jackets my grandfather wore in the late 90s. They're trendy, from the heart of one of the most fun and appealing cities in the world.
Their boutique is in one of the coolest parts of Montreal. Sara-Martine loves the advantages that the area lends. "There are also huge plusses that our manufacturing centre is right above our main boutique. We interact directly with our clients right away, finding out what works for them and what doesn't."
Tourists, rebels, business workers, influencers, baby-boomers… Kanuk has a little something for everyone.
A New I.D.
Or rather a newly defined I.D. Michel feels Kanuk has stayed true to what got them there. Despite the new styles and silhouettes, it's still a Quebec-based apparel brand.
"With more outreach and more sales, it's going to be a struggle to keep all our manufacturing here in Quebec. It already has an impact on price. But that's also part of our appeal."
Their history is intertwined with Montreal's. As is their future. Just visit their flagship boutique on rue Rachel. Light, warm, modern, you could linger all day. Try on a few jackets in the cold room to test just how warm everything is. And there's the warehouse-style section, a touch of the past. Like the company itself, like the city—taking the best of the past and fusing it with the current to create the future.
Molly

Women's

 Mont-Royal

Men's

Kiruna

Women's
SHARE