I awoke at the trailhead to the gentle sounds of raindrops tapping on my windshield. It's spring in the east and it seems we haven't seen more than a few hours of sunlight in the past few weeks. Snowmelt and steady rain make for muddy trails and swollen river crossings, the perfect setting to test out Keen's new Venture Mid Waterproofs. With a quick breakfast in me, I laced up the boots and hit the trails.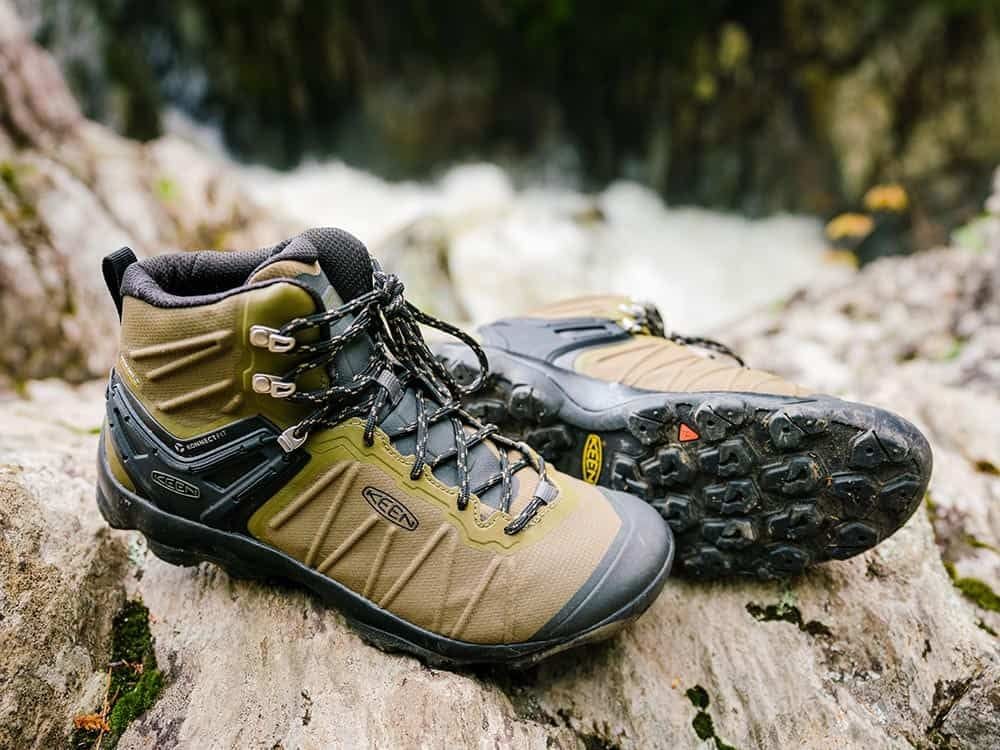 Our review of the Keen Venture Mid Waterproof
Pros:

Slim profile and comfortable soles
Plenty of ankle support
Sealing and ability to keep out water
Best-looking hiking boot

Cons:

Mild irritation on my ankles – but good socks can fix that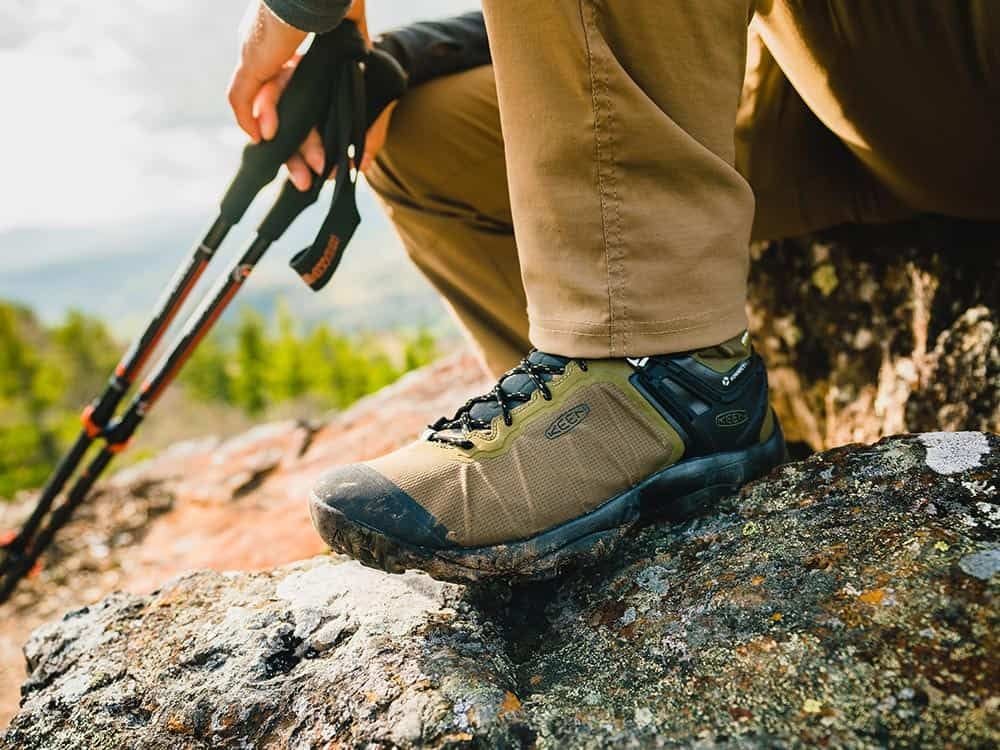 The first thing I noticed about the Keen Venture is comfort. The boot has a slim profile and comfortable soles with plenty of ankle support. Its lightweight design makes them unlike other mid-size hiking boots I've tried – I could wear these during a hike and out for dinner afterward. For me that's a huge plus, as traveling with these will eliminate the need to pack multiple pairs of footwear. As I hopscotched over wet roots and rocks, I felt nimble yet confident in the supportive Konnectfit technology that forms to your foot and gives your ankles a real locked-in feel. The rubber outsoles are built tough and easily grip to slippery surfaces.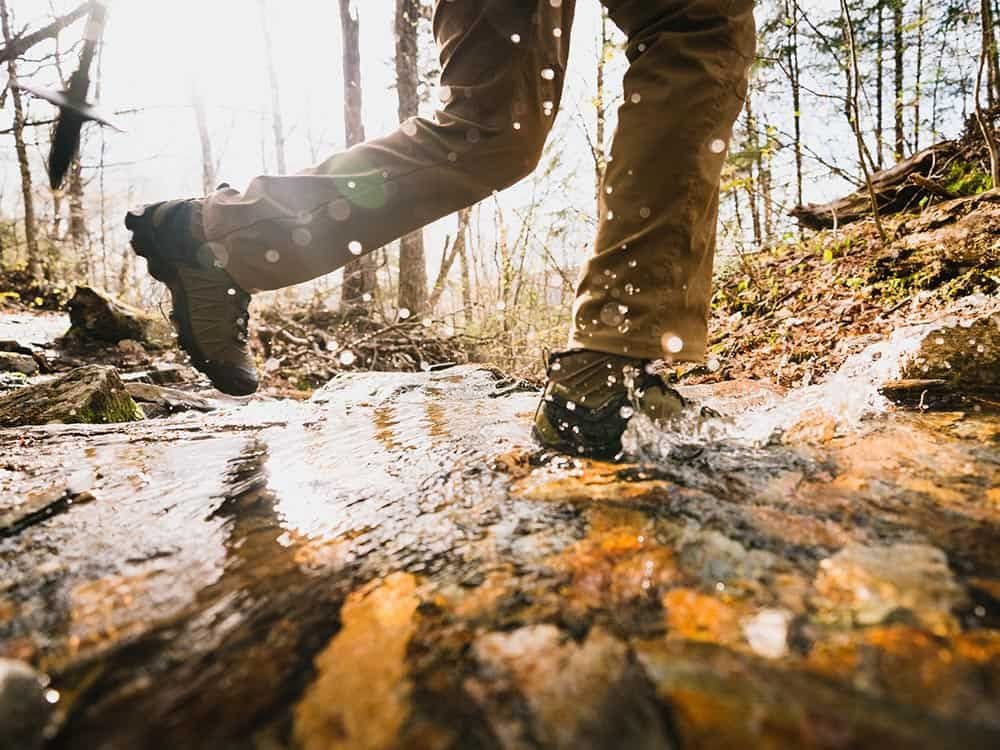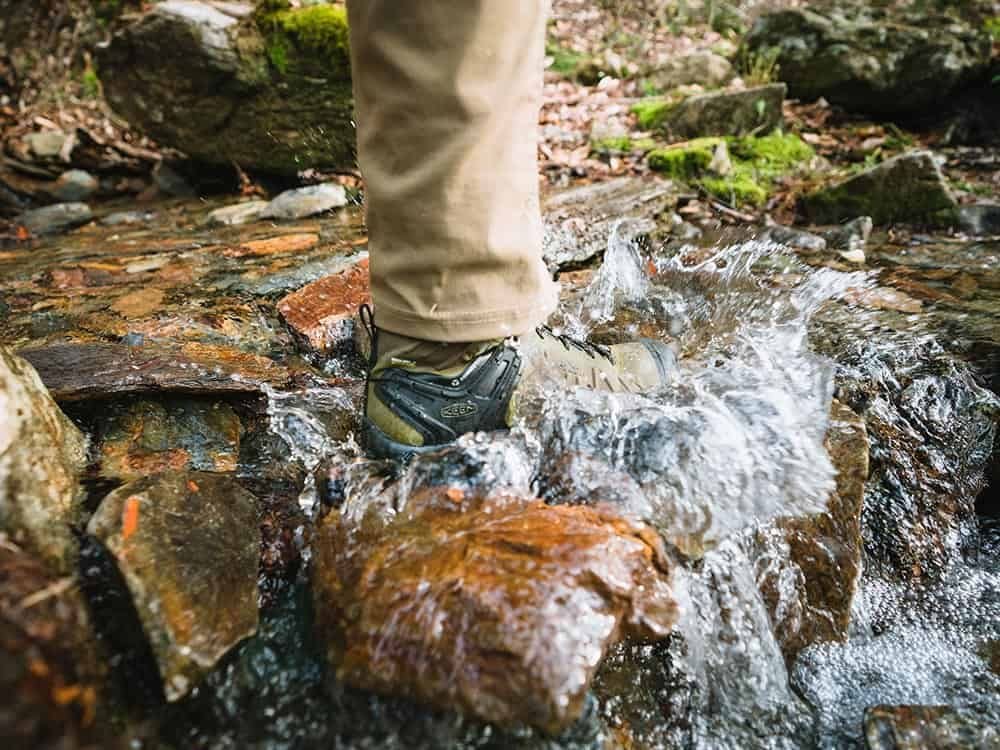 Waterproofing is important to me. More often than not I find myself ending a long day with damp feet. It's one of the reasons I was drawn to the Ventures in the first place. It's important to note that no boot is truly 100% waterproof – water resistance would perhaps be a better way of describing it. However I was blown away with the boots' sealing and ability to shut out water. Despite my best efforts, the Keen Venture Mid kept me dry for the entirety of my day on the trail.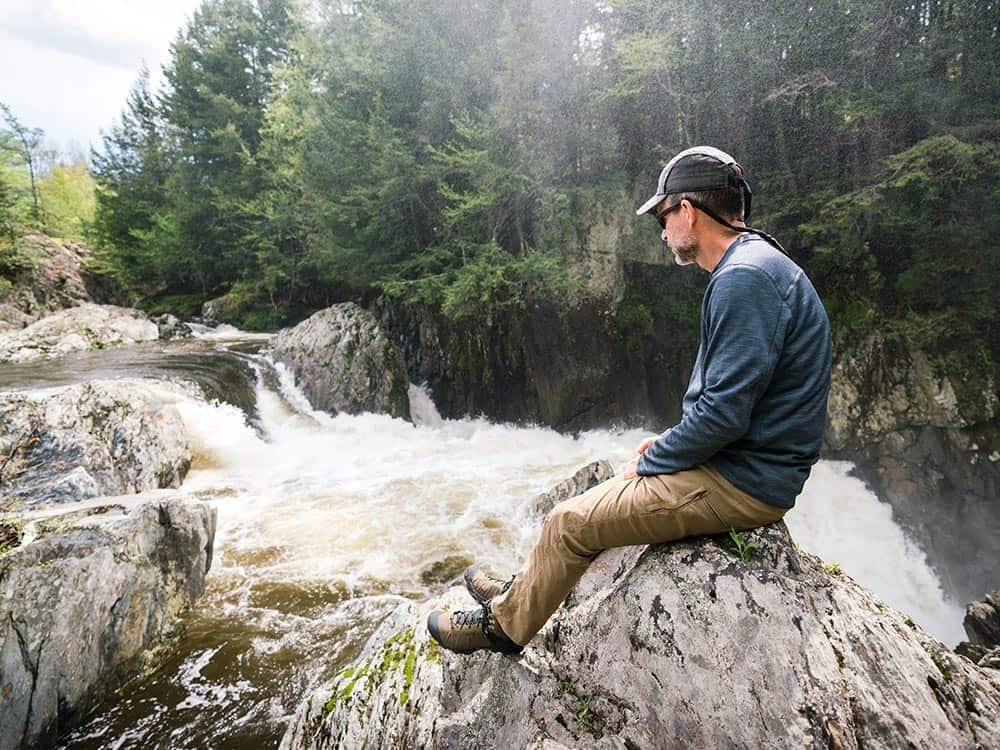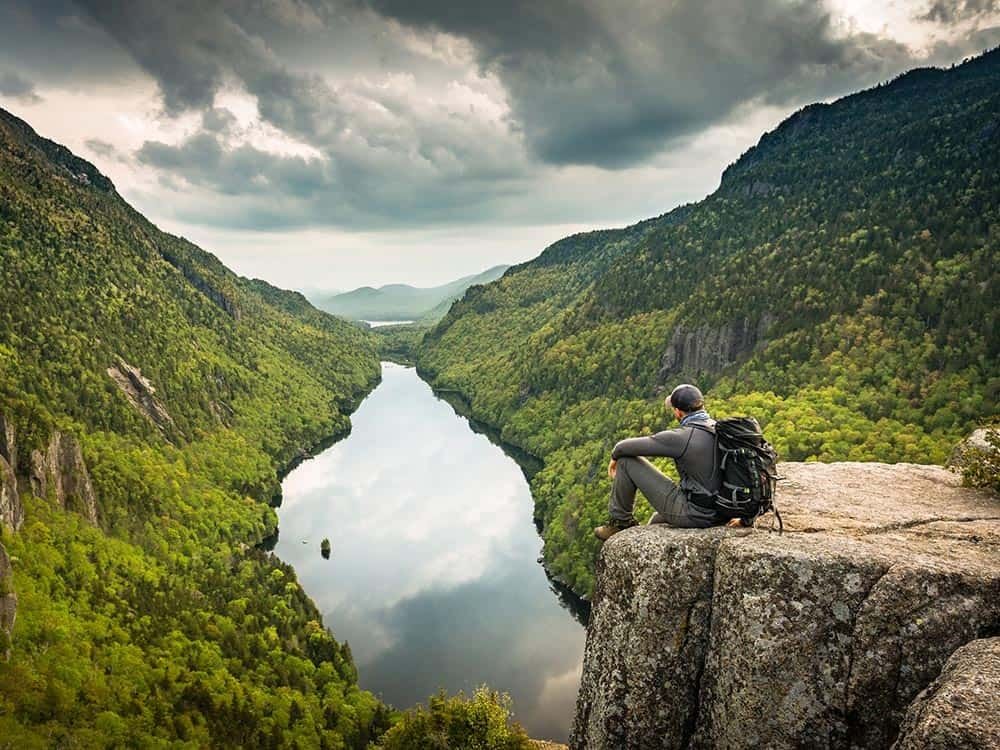 In terms of looks, the Keen Venture mid has a clean, subdued look. Maybe this is somewhat superficial, but I can't help but feel this might be the best looking hiking boot I've come across. The main drawback for some will be the $200+ price tag, a price that is worth the materials and construction. I also noticed some mild irritation on my ankles – nothing a good pair of long socks won't fix.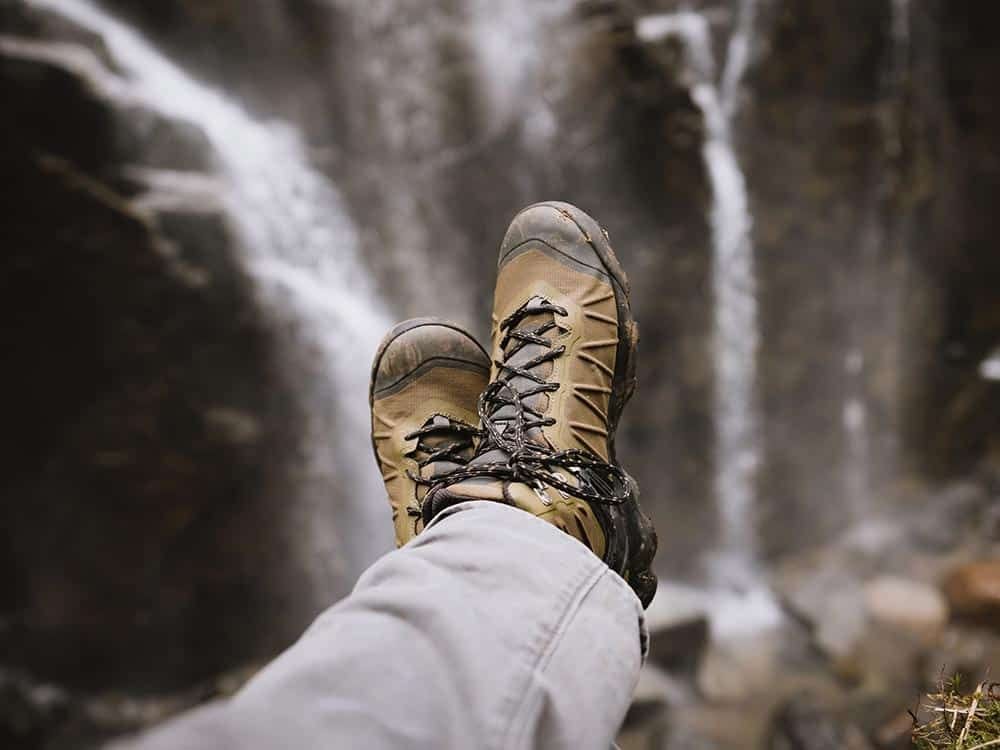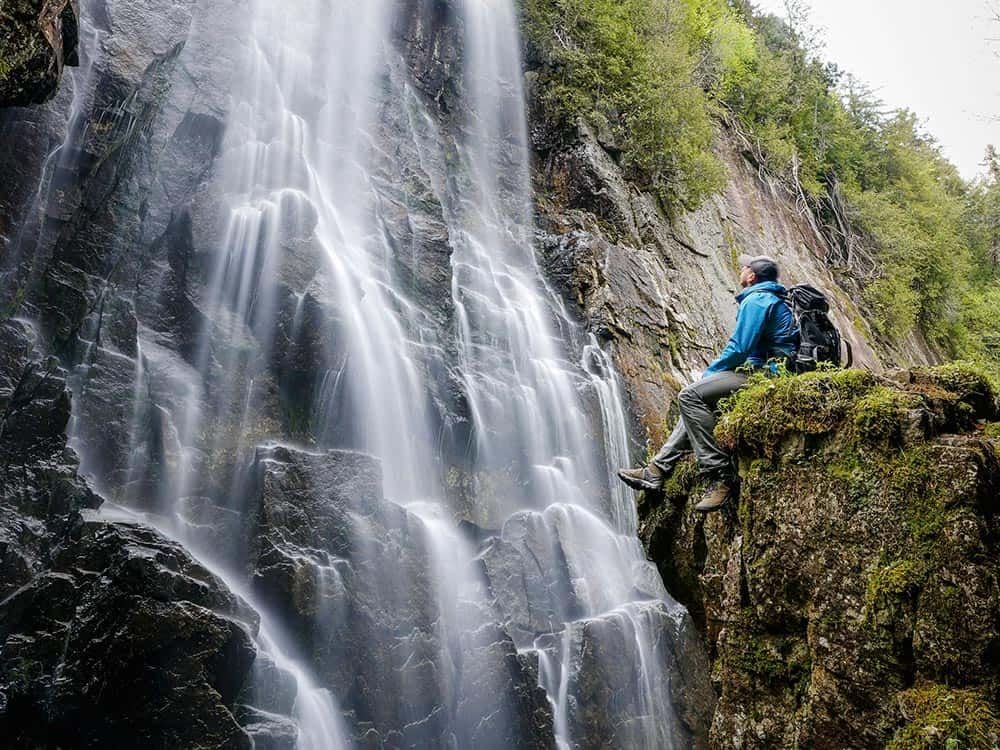 Overall, after logging about 20 miles over the last few days of hiking here in the Adirondacks, I would say the Keen Venture Mid WP is a fantastic addition to anyone's collection. It's a sturdy boot and a jack-of-all-trades both light and robust in design. Perfect for long trail days, multi-day backpacking trips and leisurely walks around town. Both stylish and comfortable, I'm excited to see how it holds up over time.
SHARE