Transitional seasons leave a lot of guesswork when choosing the right thing to wear. For autumn's unpredictability, a lightweight down jacket is just the right thing. Canada Goose had created an extensive new line of lightweight down jackets, striking a balance between style and warmth for your seasonal urban activities. To help you make the right choice among their different models, here are our top picks for both men's and women's jackets.
Shop Canada Goose lightweight down jackets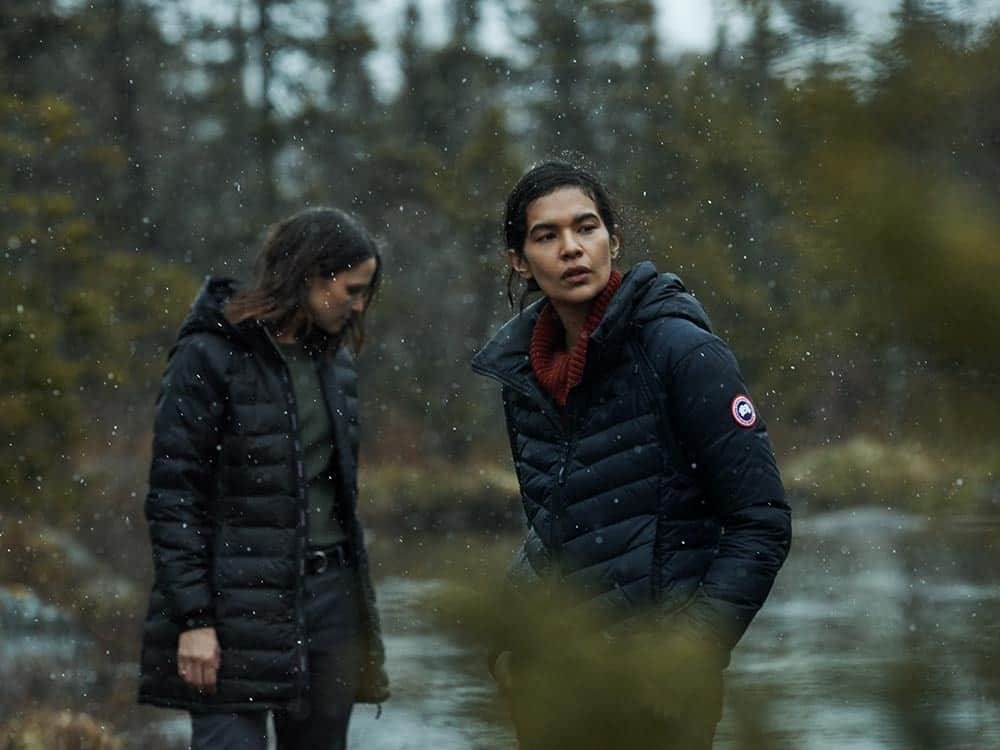 Women's top light down jackets
1. Camp Down Hoody
With a '2' Thermal Index Rating and 750 fill-power down insulation, the Camp Down Hoody by Canada Goose is made for women on cool-weather urban sorties. the versatile hoody is light enough for winter activities like skating or snowshoeing. Reduced bulk and weight mean its packable into the interior pocket and is easy to bring along with you.
If you're in the market for lightweight, comfortable elegance with heat retention and wind protection, the Camp Down hoody checks all the boxes. No wonder it's the most popular jacket in the category.
2. Alliston Jacket
The Canada Goose Alliston Jacket is hard to resist. Contemporary and elegant, it's also distinguished through several technical elements: an insulated hood, extended ribbed cuffs with thumb loops, zip hand pockets, and more. 750 fill-power down-insulated, with a Durable Water Repellent water-resistant shell treatment, the hoody is comfortable, warm and resists the elements. No doubt this will be an important piece in your autumn wardrobe.
3. Hybridge Lite Jacket
The Hybridge Lite Jacket by Canada Goose is a top option for those looking for elegance and performance in their outerwear. The beauty of the Hybridge lies in it's versatility. Alone or as a mid-layer, you'll be comfortable and more than warm enough though 800 fill power goose down insulation. Tensile Tech hardface stretch fleece side panels mean more movement capability. Eminently packable, the lightweight compact design means simple storage into the pocket.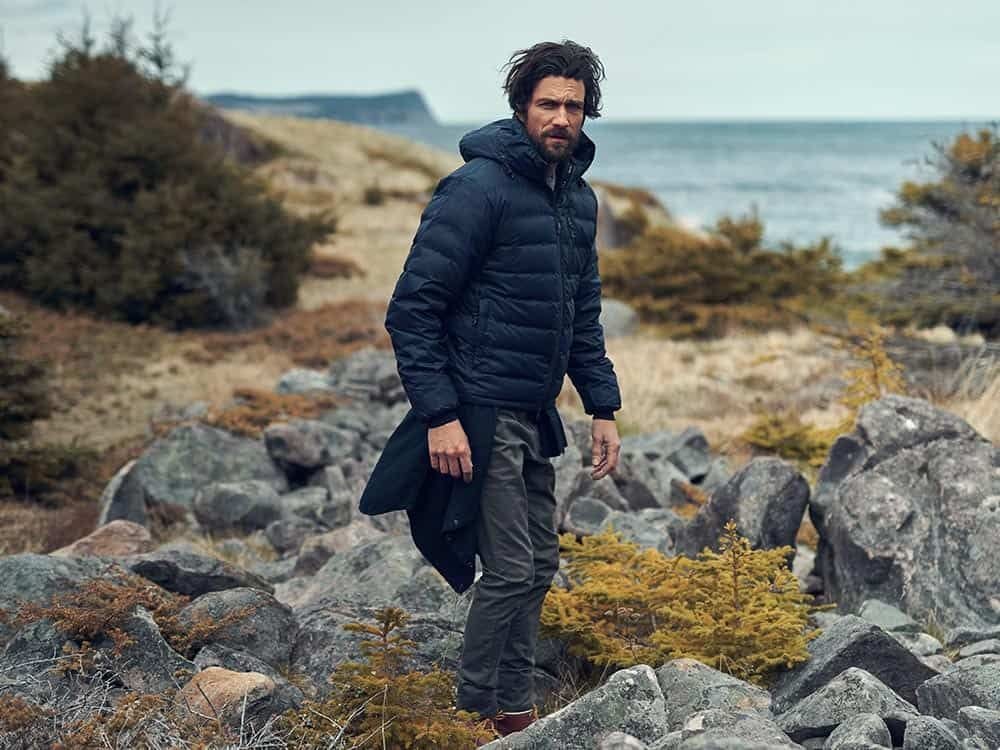 Men's top light down jackets
1. Lodge Jacket Matte
If women's fashion trends toward aviator jackets, men's fashion is far from lagging. The Canada Goose Lodge Jacket in a matte finish is one of the most popular light down jackets for men – unsurprising considering its fine tailoring and technical efficiency. As warm as it is light, the Lodge comes with 750 fill power down insulation and lightweight ripstop stretch fabric. It's great as a standalone or under a waterproof shell as a mid-layer.
2. Woolford Jacket
The Woolford Jacket by Canada Goose marries technical innovation and urban styling. A hybrid combining down warmth and a softshell, it's a go-to in windy weather with a wind-resistant Arctic Shell keeping you warm. 625 fill power goose down insulation is powerfully warm. Take the Woolford along on weekends by the sea or urban-based adventures.
3. Freestyle Crew Vest
Why not a vest? Underrated, movement-friendly, a classic look updated, the Freestyle Crew Vest features 625 down insulation, Arctic Shell fabric, a wind-blocking storm flap and super-functional pockets. A Durable Water Repellent treatment sheds light moisture and snow, making it a nearly-perfect cool-weather top. A lightweight down jacket or a lightweight down vest—you make the call, Canada Goose has your back.
SHARE