With a Canadian winter fast approaching in the Rockies, it's essential to literally have your butt covered when the snow flies. For a jacket that checks off all the boxes of style and functionality, the Katie L Edition jacket from Lolë is already part of my everyday winter wardrobe.  Here's why I love it. 

This durable jacket keeps you seriously toasty in any winter wonderland. Insulated with ethically-sourced down, it boasts a breathable and waterproof matte luxe fabric that protects you from the elements and wears easily with everything. Its slim-fit design comes with a two-way zipper, adjustable hood and hand-warmer pockets for everyday-friendly comfort, function and style.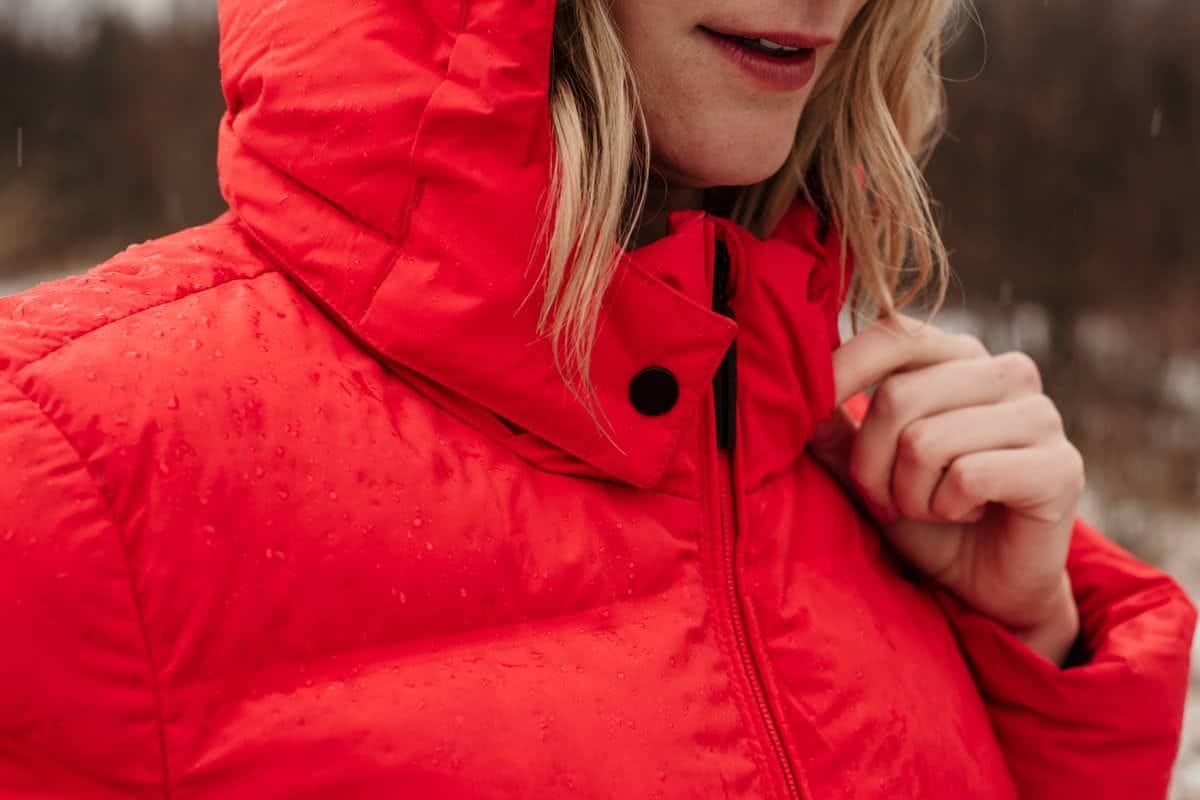 Rated to keep you cozy even when the temperature drops down to -20°C, the Katie is also filled with responsibly  sourced down (Downglow 700 Insulation) and you can even trace that down back to its origin at trackmydown.com. 
The best part about the jacket is the length which cuts off just around the knee.  Style-wise it's slim-fitted enough that you don't feel like a marshmallow. Usually I'm a small but I went with a medium because I like to add layers if needed.
So far I've used the jacket in my daily errands, dog walks and even ice skating! I love jumping into my car on a cold winter morning while keeping my butt warm enough until the heated seats kick in.  
Pros:
Cons:

Total body warmth and coverage

The Flame Red colour is just perfection 

The detachable hood is super handy

I wish I could wear it for all of my winter activities like skiing! It's not really a complaint I just want this jacket to be with me forever.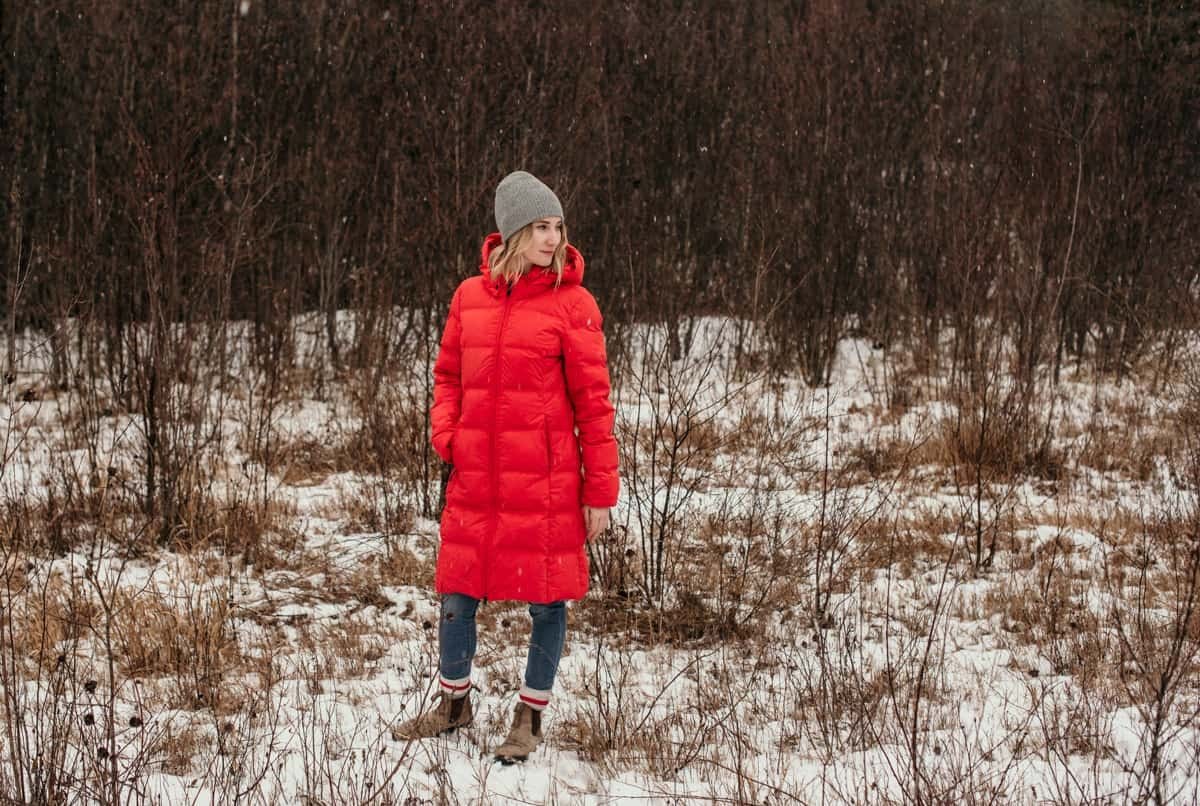 Overall
I got the coat in the bright red colour and I'm so happy I did.  Not only do I feel like I stand out a bit more in the sea of black jackets that are so popular, but I seriously can't go out without hearing a compliment about the piece.  I'm really looking forward to having the Katie for many years to come! 
SHARE