Lowa is the absolute heavyweight of hiking boots. The German company makes more hiking boots than any other company in the world. Their best selling model is the Lowa Renegade but today I'll take a close look at a slightly more rugged model: the Lowa Vantage GTX Mid in navy red.
The Vantage falls in the "trekking" category of Lowa while the Renegade is in their "all terrain" category. Trekking boots are stiffer, provide more ankle support and overall protection.
The Lowa Vantage GTX Mid is available for both men and women.
Our review of this product

The pros are:

Made in Europe by a legendary hiking company

Good value trekking boots (for Lowa)

Light but very robust

The cons are:

Not as comfortable as the Lowa Renegade

Construction
The upper is made out of split leather and abrasion-resistant Cordura. It's not as smooth as all nubuck leather but durability will certainly not be a problem, these boots are tough!
Similar to all hiking boots in this range, the Lowa Vantage is Gore-Tex lined for waterproofing. It has a LOWA Trac® Lite II sole which was stiffer than the 4 other hiking boots tested (Lowa Renegade, Arc'teryx Bora² Mid GTX, Salomon Quest 4D 3 GTX and Aku Alterra GTX).
The lacing system was great with additional hooks for laces which are located higher to for a secure fit around the tongue.
The boot weighs 1.75 lbs (size 12) which is the heaviest boots along with the Aku Alterra in this comparative review.
Sizing & Comfort
I have medium to narrow feet but really like footwear with a large toe box. In that regard, the Lowa Vantage was a mixed bag for me. The toe box is medium to small compared with the other boots I tested. Also, the Vantage does not provide a lot of arch support like the Salomon Quest 4D which makes it feel a bit wide at the midfoot. But that minor quibble apart, these boots were quite comfortable!
You'll need to be careful about sizing though as they run small. I usually wear 11.5 but had to go with 12 for the right fit. As with all footwear, we recommend buying 2 sizes and returning the size that don't fit.
Support & protection
The Lowa Vantage GTX Mid was the stiffest boot tested, the close second was the Aku Alterra. It also leads the pack for toe protection. There's no other way to put it, these boots are made for rugged adventures!
Manufacturing country & warranty
The Vantage boot is made in Germany (very cool!) and comes with a standard 12-month warranty.
Best use
Trails: The Lowa Vantage GTX is a serious pair of hiking boots. If you mostly do walks on large trails, these are overkill and you might want to look for the Lowa Renegade. Although flexible for proper trekking boots, they're really more suitable for intense hill hiking or multi-day hikes carrying a heavy load on your back.
City: These boots were made for the country but we know a lot of our customers also use them in the city. The Vantage is light in its class and that's good news for city folks. If you like the distinctive Lowa look and don't mind the stiff sole, they can certainly work as an all-weather urban boot.
Why buy?
Looking for more support & protection than all-terrain boots such as the Lowa Renegade

Because Lowa is Lowa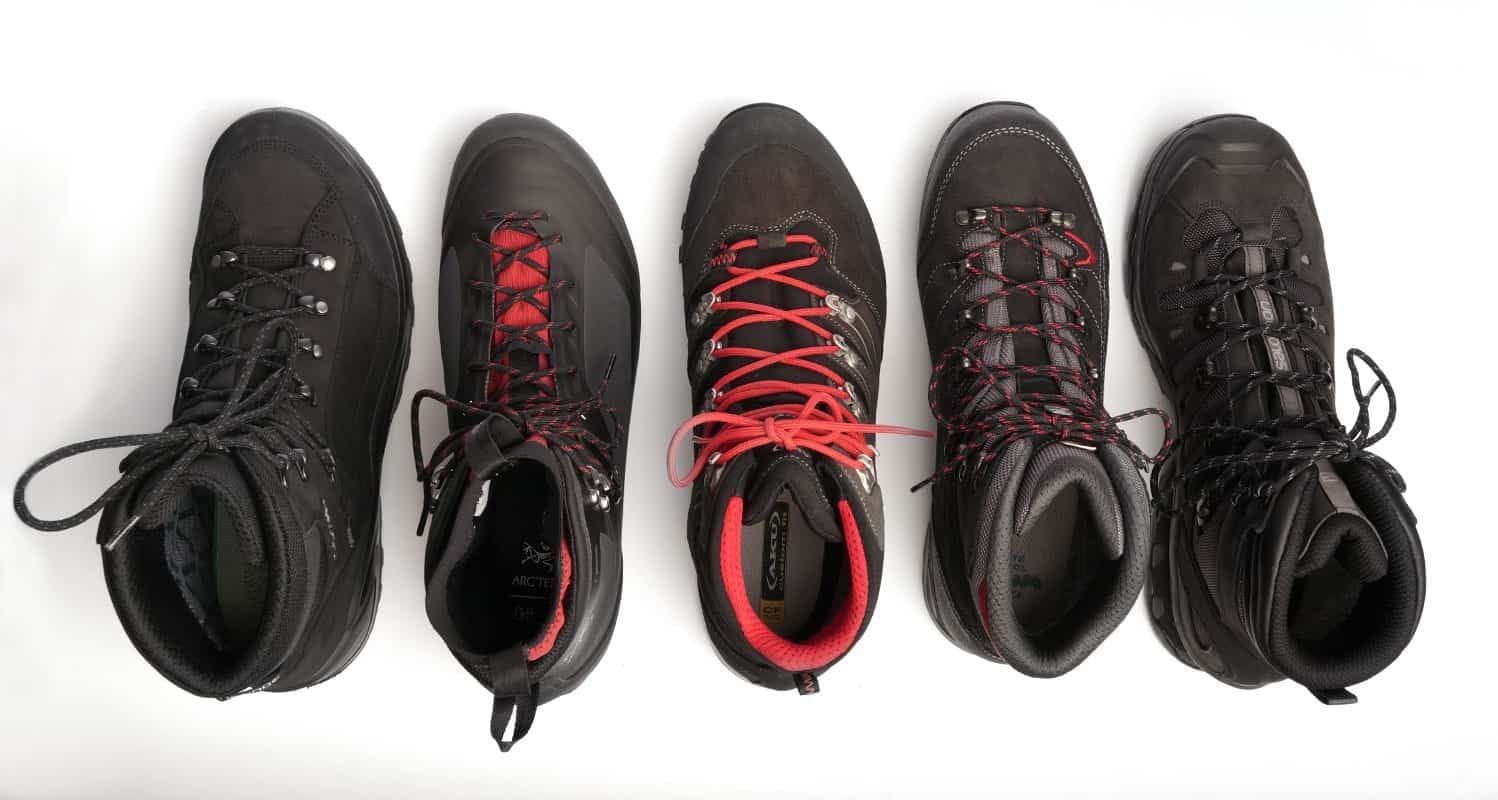 This review is part of our 2018 best selling hiking boot comparison which also includes the: