Winter is here, and I have to tell you that as a French person, I do not take this lightly! Even more than the weather itself, what caused me the most anxiety was to think that I had to find THE winter jacket to survive my very first Canadian winter. True, I am very fortunate to work at Altitude-sports.com, which allowed me to test of few of them. Here, I chose to compare the Montebello Parka by Canada Goose and the 3/4 by Moose Knuckles. And yes, as you might have noticed, the French do love a good Canada Goose jacket!
Montebello Parka by Canada Goose
Ok, I really adore black, grey and white, but for the purpose of this blog post, I decided to mix things up a bit and see what colour options were available. I went with this blue number and was not disappointed (the bright yellow one did not do it for me), but be warned that you will be quite visible on the street! I was really impressed by the high collar and the fact that it provided an effective protection against the cold. You might end up looking like this, but so what?
The jacket is endowed with plenty of interior and exterior pockets, a perfect length to allow a glimpse at your hips and an adjustable waist. So yes, you can still look feminine while wearing a Canada Goose jacket.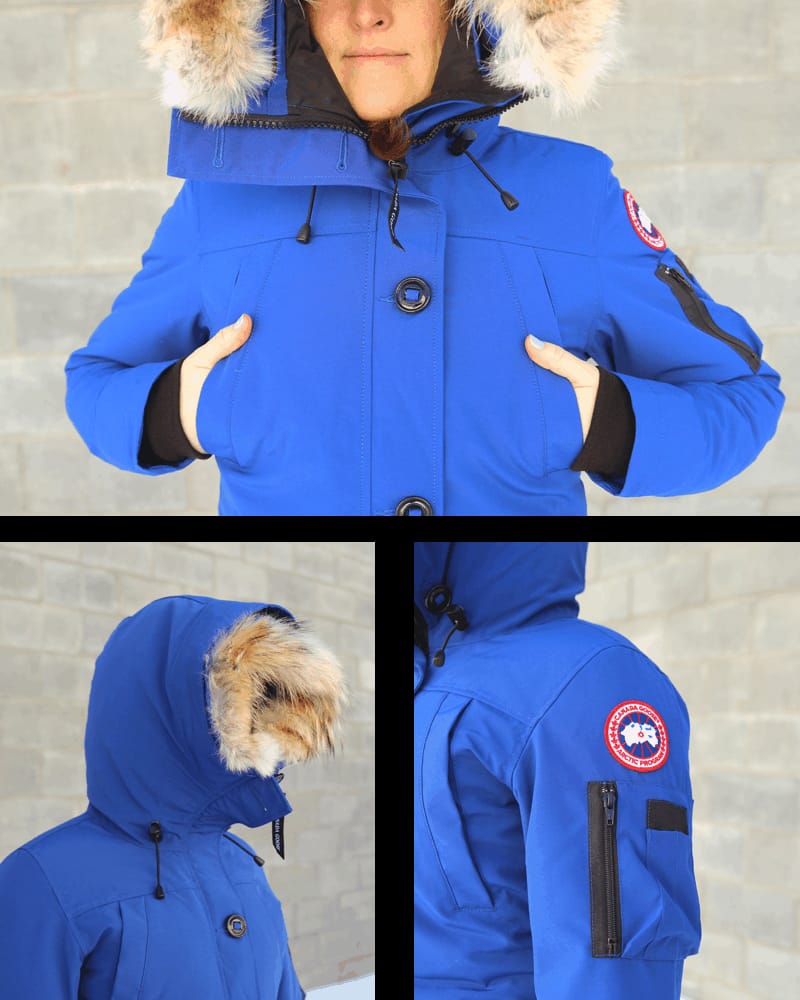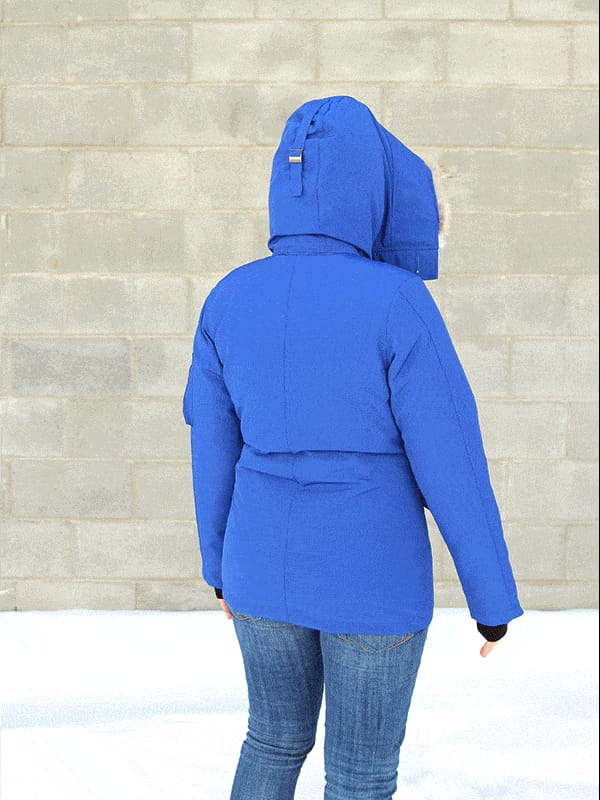 Get Your Montebello Parka Today
3/4 Jacket by Moose Knuckles
By trying on this jacket, I imagined I looked just like these voluptuous women from the Moose Knuckles campaign; but on me, it did not quite create the same impact…!
All jokes aside, this jacket is really comfortable and feels really good on. I loved that despite the cinched waist, I did not feel at all restricted. Also, the fur trim and goose down insulation keeps you genuinely cozy and warm. Naturally, this jacket has the Moose Knuckles signature metal detail on the upper arm, but the identifiable fur pompoms are nowhere to be seen, which I find makes this model more classic and pared-down in style.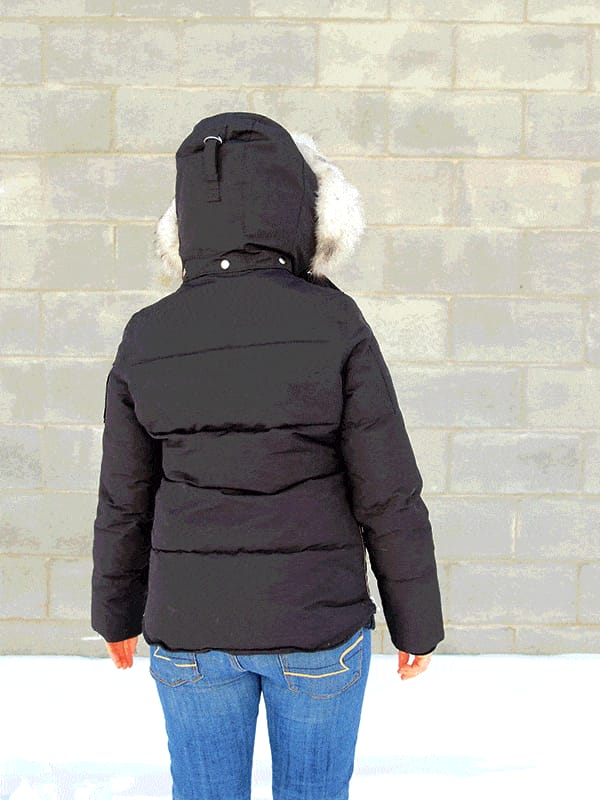 Get the Women's 3/4 Jacket Today
In short, I admit to having a soft spot for the Moose Knuckles jacket! I obviously like the colour, but that is beside the point. I really appreciate its urban, versatile style and find it more elegant than the Montebello.
On the other hand, the Canada Goose jacket really stands out thanks to its hoody. In any case, I am reassured by the fact that both jackets are nicely warm. For the newly arrived French person that I am, I would tend to say this is probably the most important criteria and an essential component in the decision making process!
For more selection of winter jackets,check out our winter jacket collection for women. Read our choosing the right winter jacket guide first, and you're sure to find your ideal winter coat this season.
SHARE