Still looking for the perfect pair of boots to face the winter? No problem! We've got a selection of women's winter boots sure to meet your style and use needs. No more having wet feet after walking in a slush puddle, or ending up with ice cubes instead of toes after waiting for your bus. Slide your foot into one of these favorites!
Once you've figured out how your winter boots should fit, all that's left to do is find the perfect look to suit your style and needs. If you're looking for inspiration or looking for a particular style, we've got our 10 most popular winter boots for women to get you started.
If you're looking for something for him, check out our post on the most popular men's boots for winter 2019.
Winter Boots For Every Woman
Sorel Caribou Waterproof Boots (-40°C)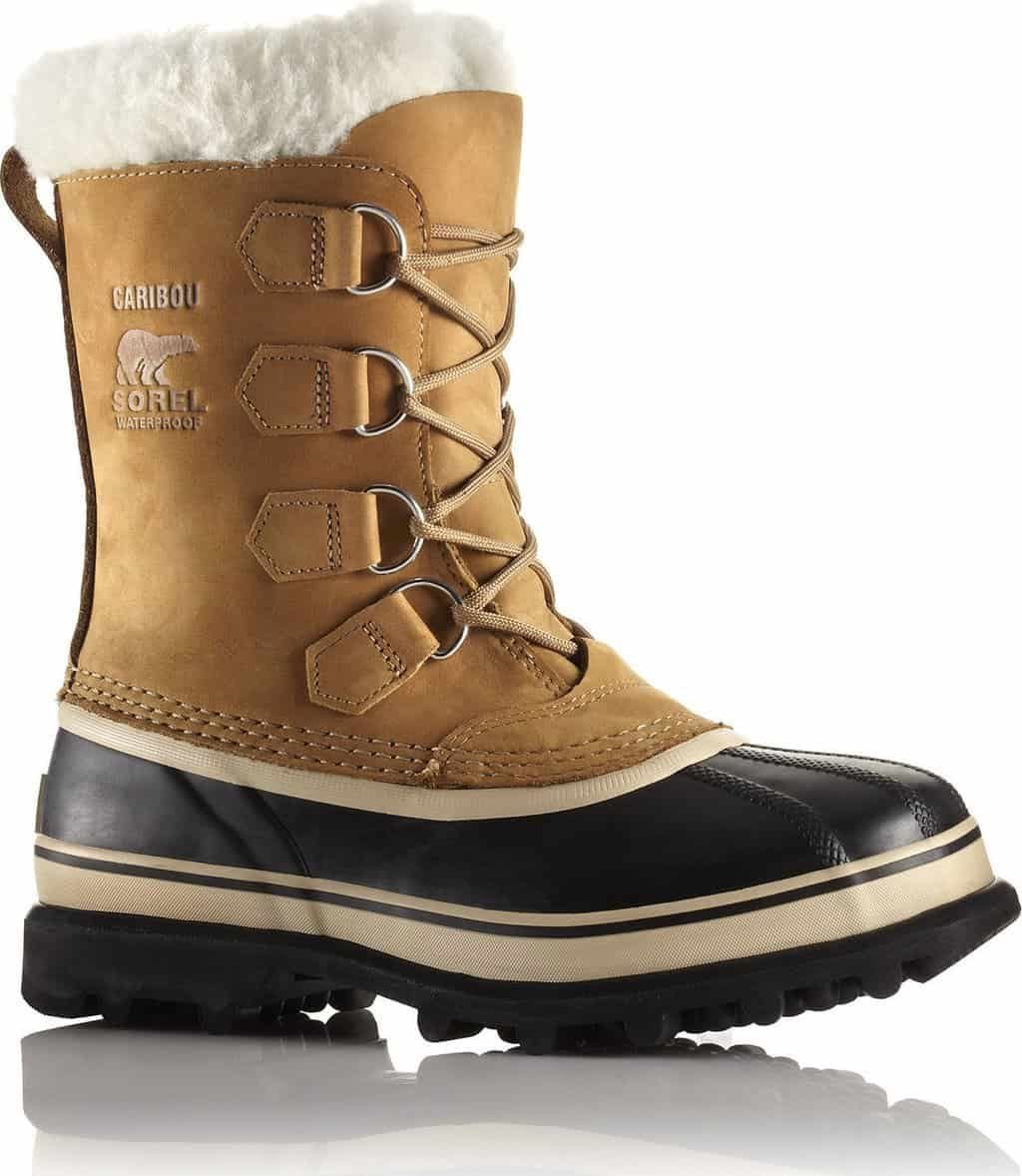 This winter like every other, Sorel boots are among the most popular around town. With their attractive look, warm insulation and waterproof design, they really have it all. The Caribou has always been a favourite and this year is no exception. Available in several different colours, but always with the same attractive technical characteristics, these boots are a must-have for winter.
Kamik Rogue9 (-32°C)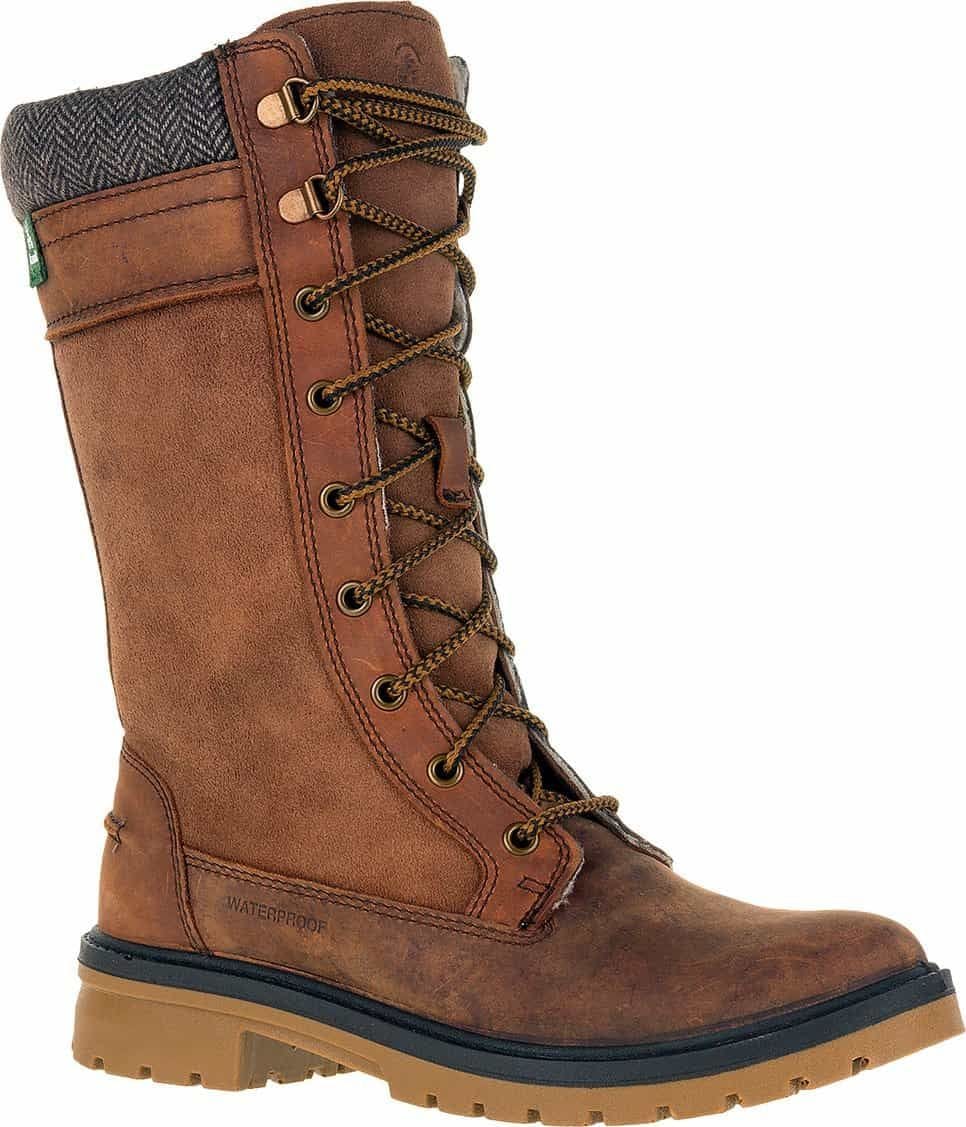 With their elegant silhouette, Kamik's Rogue9 is a tall and stylish work-style boot made for winter. Featuring waterproof seam-sealed construction and 200g 3M Thinsulate insulation, these boots are lightweight, but no less effective against the elements. With their finely crafted style, the Rogue9 is perfect for complementing your urban look while guaranteeing you all-day comfort.
Blundstone 1392 – Winter Chisel Toe Rustic Black
For those searching for a winter boat that is as at home on the snowy streets as it is dressed up with a dress and leggings, this Blundstone Winter Boot is the perfect option. Simple yet stylish, these waterproof leather boots are equipped with a 200g Thinsulate insulated and removable sheepskin footbed for winter-comfort on the coldest days. Dress them up or dress them down, the Winter boots are available in an array of colours and can easily be worn nearly year-round thanks to their durable design and functional look.
The North Face Shellista II Mid Winter Boots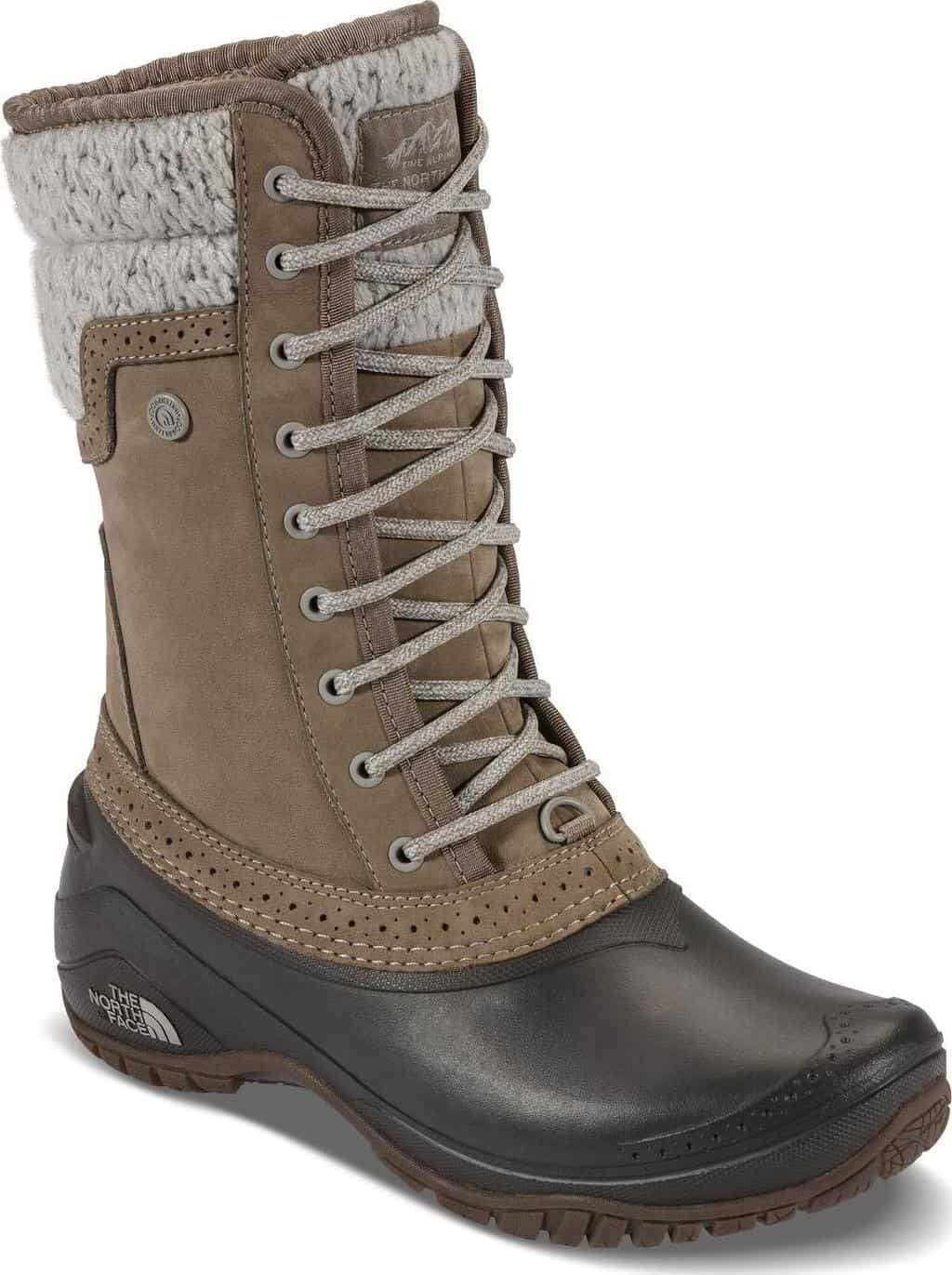 Perfect for active women who don't want to let the cold get in their way, the North Face's Shellista III boots are ready for snowstorms. Featuring PrimaLoft insulation, nubuck leather upper and a moulded rubber shell for women's feet, these boots are both warm and waterproof. To keep you moving safely on the slippery ground, they're also equipped with a Winter Grip outsole and Thermoactive IcePick lugs.
UGG Adirondack III Boot (-32°C)
With the Adirondack III, UGG offers a boot with a fine silhouette similar to its classic models. The versatile Adirondack III will adapt well to various situations — weekends at the cottage, or mornings in town for your daily commute; on cold days or when it is mild and the snow melts. Light, warm, waterproof and refined, these boots offer the perfect style and functionality to get you through the winter.
Baffin Dana Boots (-50°C)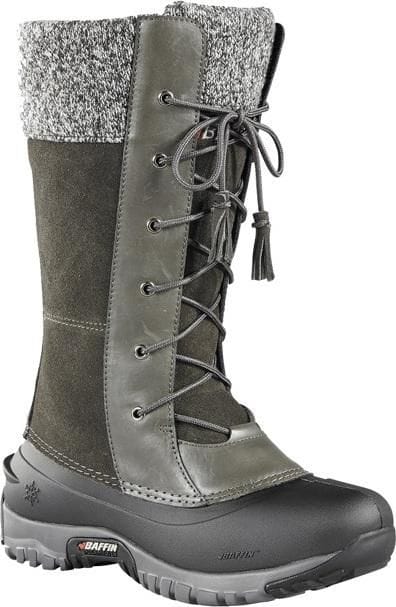 If you're the type of person who gets cold feet as soon as the first snowflakes start to fall, Baffin Dana boots are for you! Designed for everyday use, they effectively combine style and heat capacity to ensure warmth and elegance throughout the winter. Versatile and comfortable, the Dana is designed with all the know-how of Baffin.
Dr. Martens Leonore Fur Lined Chelsea Boots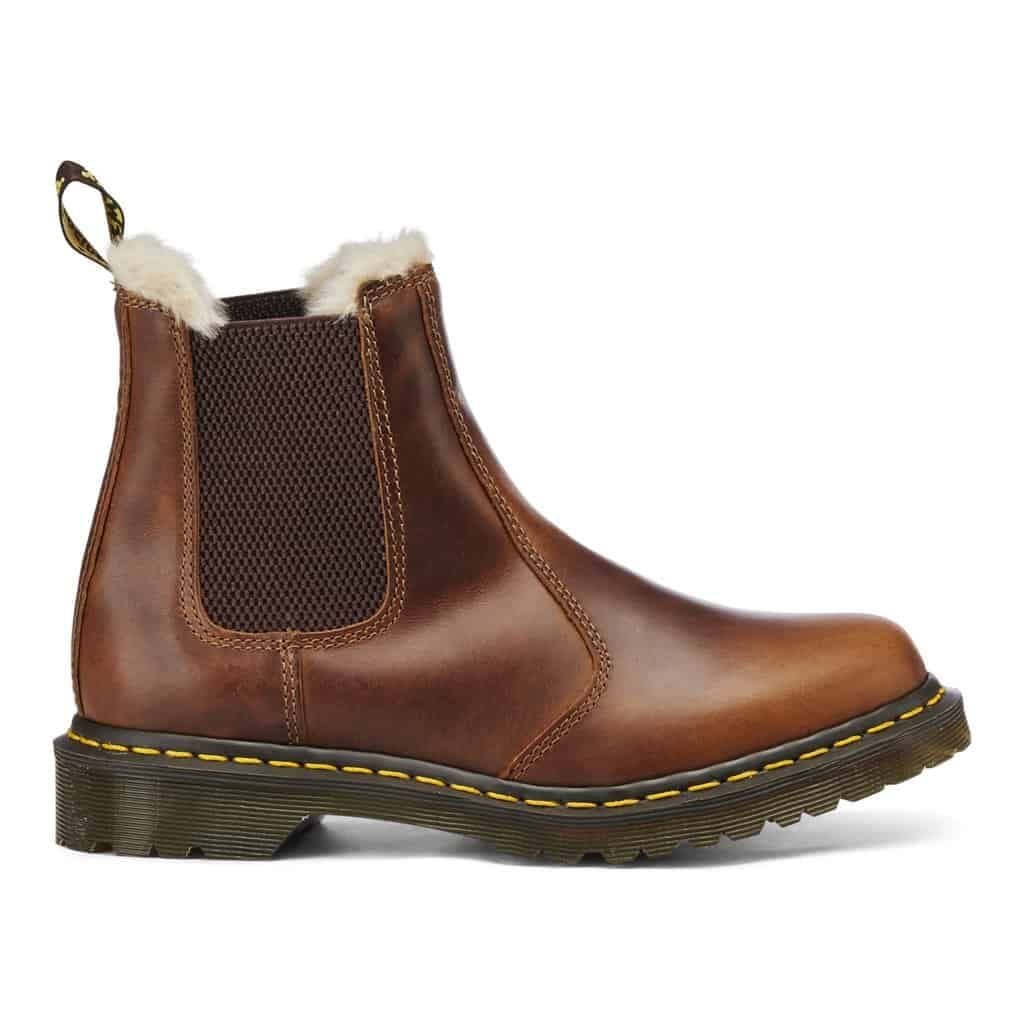 For those who like to keep their Rock n' Roll style through winter, the Leonore Fur Lined Chelsea Boots are the way to go. The leather upper boot features an artificial fur lining and classic Dr. Martens detailing like the Air Wair outsole, the grooved outsole edges, and the branded heel loop. The iconic boot gets the full winter treatment so you can take wear Dr. Martens to battle in all 4 seasons.
Columbia Bugaboot III Boots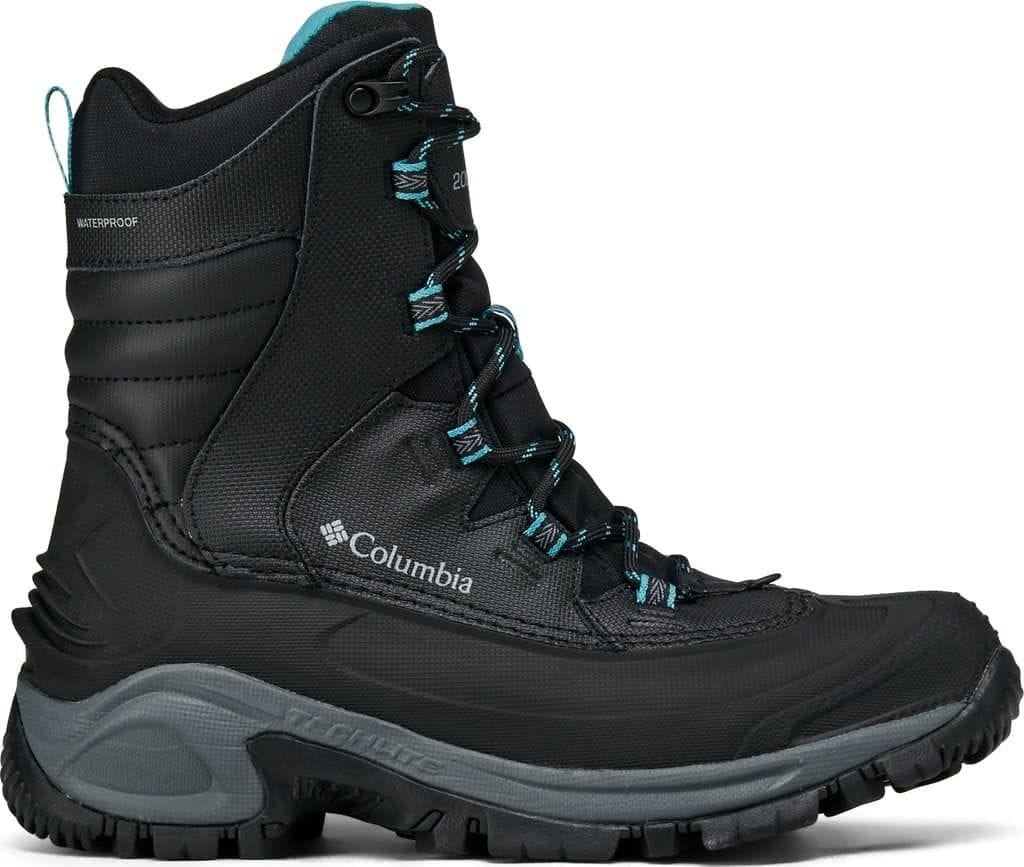 Designed to cope with temperatures as low as -32° C, the Bugaboot III Boots are plenty warm thanks to 200g of insulation, and have a completely waterproof leather upper making them ideal for all winter conditions. From their Omni-Grip sole to there cozy fit and lightweight feel, these boots are sure to be a favourite this winter season.
Keen Revel III Boots
For those who like to go hiking all year round, the Revel III Boots are ready to do it all. KEEN.DRY combined with KEEN.WARM do exactly what they say by keeping your feet dry and warm. The rugged dual climate rubber outsole provides plenty of grip on various terrain. Don't let winter hold you back, take on the great outdoors in every condition with the Revel III Boots.
The North Face ThermoBall Traction Booties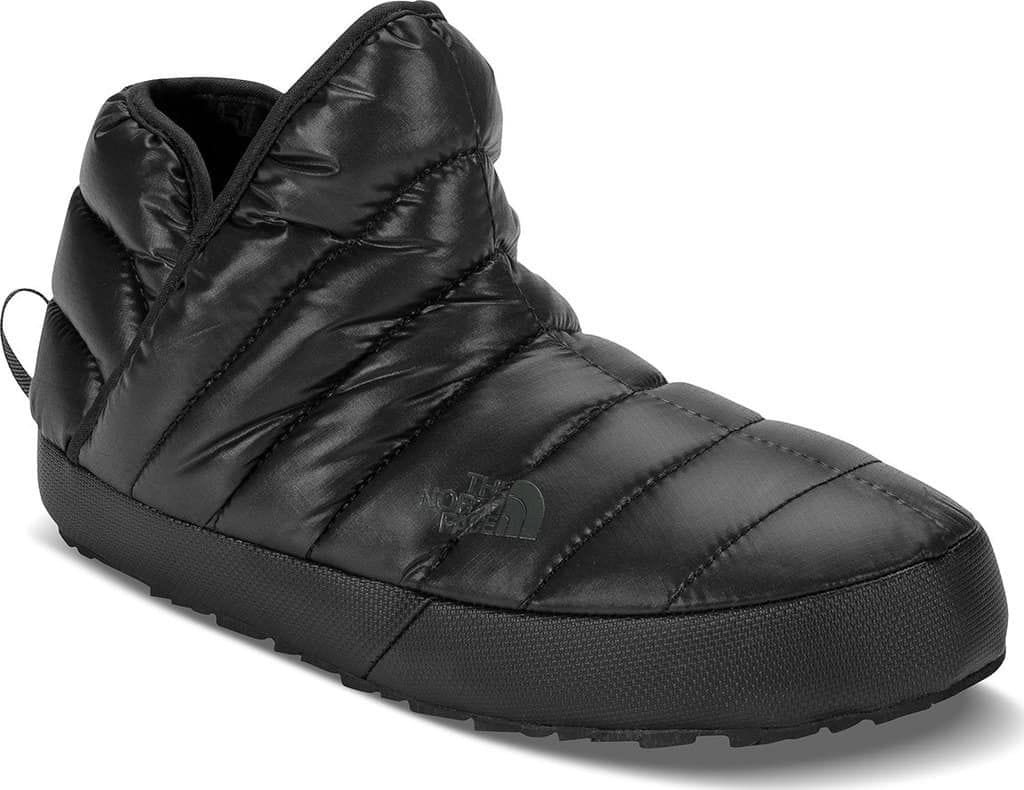 Shop ThermoBall Traction Booties
These probably won't hold up in a snow storm, but there's no better choice when you want something warm and lightweight for wearing at the chalet on your cold winter retreats. ThermoBall synthetic insulation is great for maintaining heat, even when wet. Sitting by the fire, or for a quick trip gathering more firewood, stay warm with the lightweight ThermoBall Traction Booties.
Lace-Up For Winter

Winter brings many unexpected surprises. One day it's light snow, the next day it's freezing rain, and before you know it you've got a foot of snow in your driveway. Don't let the weather get in the way of enjoying yourself. Whether you're looking for a good pair of leather boots, a thick insulated rubber boot, or something in between, don't wait. Check out our huge selection of women's winter boots and take on winter with confidence.
SHARE