Mountain Hardwear strives to reimagine the future by introducing innovative technologies and new collections season after season. From their popular StretchDown collection to their latest Exposure/2 GORE-TEX launch, they are well beyond meeting the needs of outdoor enthusiasts and keeping adventurers well equipped.
About the Exposure/2 GORE-TEX Collection
Mountain Hardwear's latest Exposure/2 GORE-TEX collection is an ode to the original Exposure Jacket. A technical icon, this jacket set the standard for GORE-TEX shells and with it's recent revamp, it's even better than before. With a focus on fabric, fit and sustainability, the Exposure/2 GORE-TEX collection takes the title for Mountain Hardwear's most advanced GORE-TEX collection.
The collection itself is made up of six products both available in a men's and women's option. Within these six products, there are two pairs of pants, one being a bib, and four jackets – a GORE-TEX Pro jacket, a GORE-TEX Active jacket, GORE-TEX PACLITE Stretch Pullover and a GORE-TEX PACLITE Jacket.
Shop the Exposure/2 GORE-TEX collection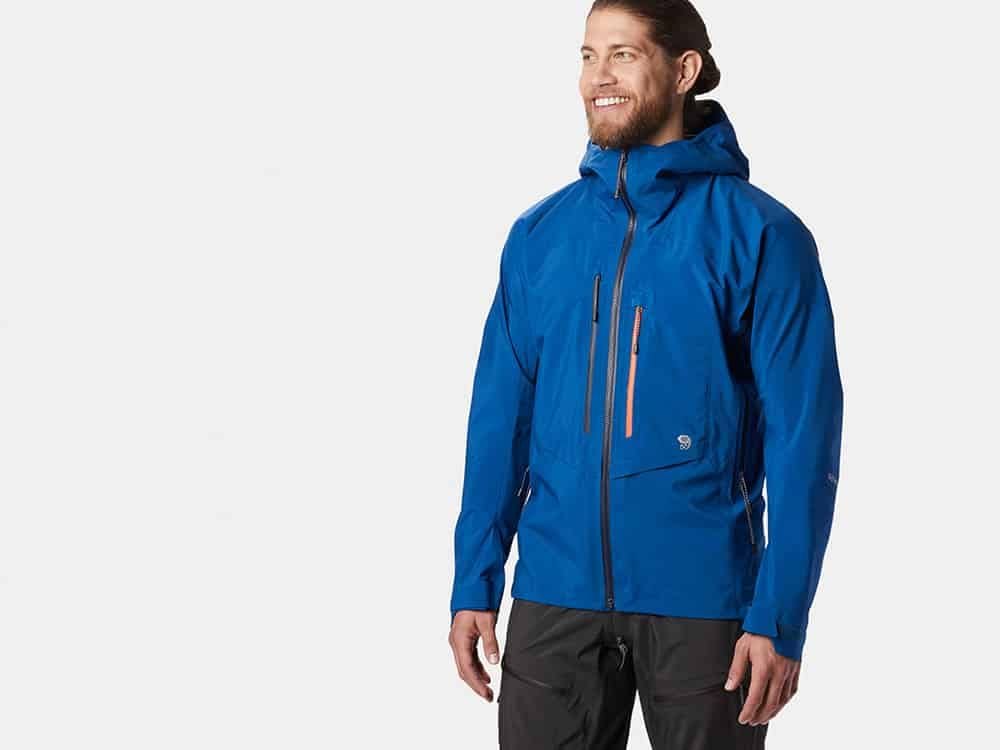 The Exposure/2 GORE-TEX Collection
Pro Jacket & Bib—Men
Pro Jacket & Bib—Women
Long days in the mountains call for reliable gear that can withstand the elements and provide uncompromising protection. This is the basis behind the Exposure/2 GORE-TEX Pro jacket and bib and why it is Mountain Hardwear's most durable and protective jacket and bib combo. Designed for climbers and skiers, this bluesign-approved duo is designed to keep you protected in the harshest conditions. While it is packed full of appealing technical features, it is also a sustainable choice for the slopes utilizing 100% recycled nylon fabric and an eco-conscious solution-dyed fabric. From technical alpine routes to white out days searching for fresh tracks, the Exposure/2 GORE-TEX Pro jacket and bib are up for the adventure.
Shop Exposure/2 GORE-TEX Pro Jacket & Bibs
Paclite Jacket & Pants—Men
Paclite Jacket & Pants—Women
Adventures outside don't end when it rains, they call for appropriate gear. This is where the GORE-TEX PACLITE jacket and pants come in. Made from 2.5L GORE-TEX PACLITE waterproof-breathable shell fabric, worn together or separately, this jacket and pants are the perfect choices for wet-weather explorations. Both pieces are impressively lightweight and compressible which makes them ideal for surprise rain showers on the trail or on the wall. The fabrics used are eco-friendly, bluesign-approved and feature C0 PFC-free DWR coating making them not only a reliable addition to your outdoor clothing collection but also a sustainable addition as well.
SHARE