Over the years, I've owned a lot of tech apparel, but the Svalbard Cotton jacket from Norrøna is definitely one worth mentioning. I've always look at Norrøna as the pinnacle of technical clothing, they seem to merge high-quality materials with style very well. As someone who spends a lot of time outdoors, I rely on my clothing to do the job it's meant to do: keep me
warm, dry and comfortable.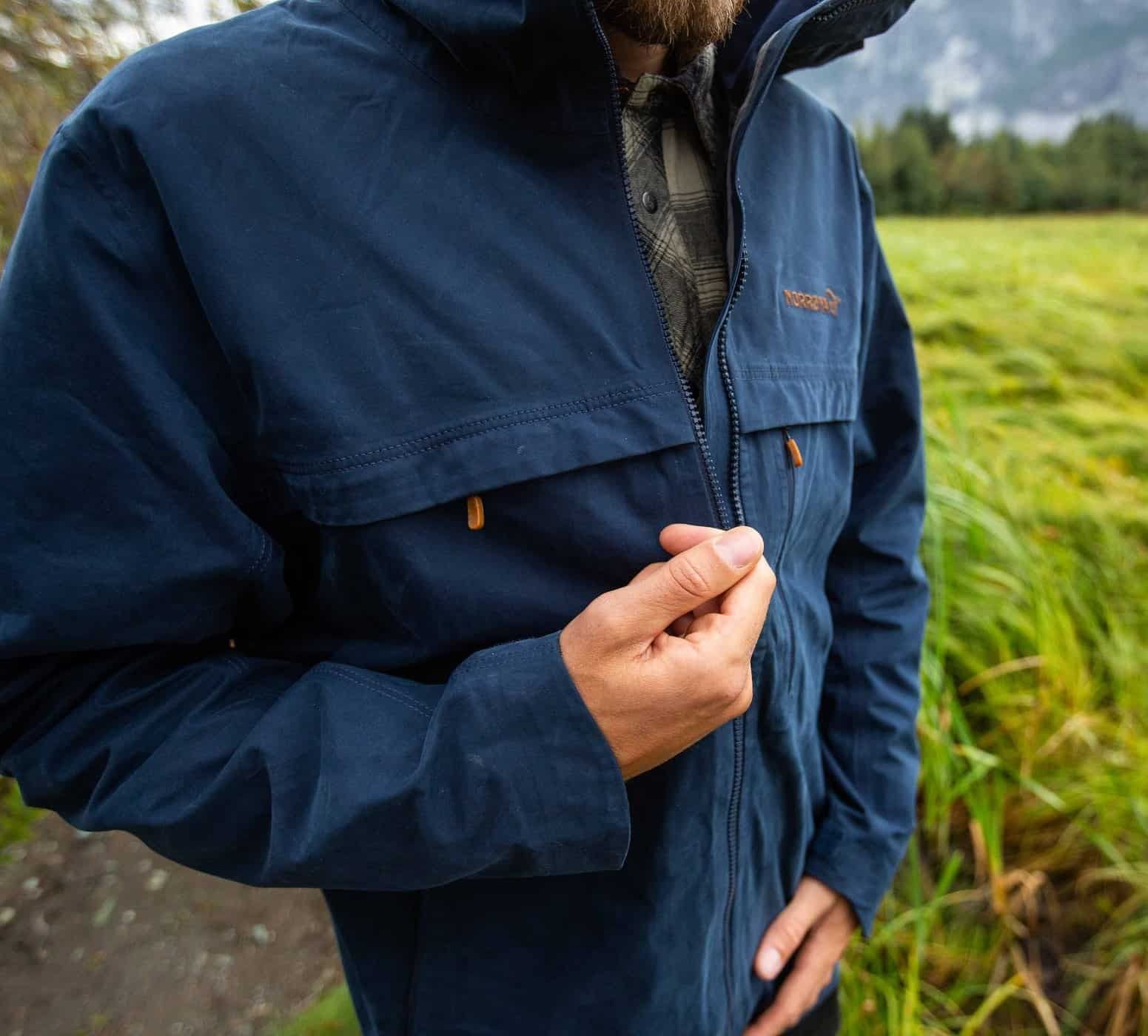 Pros
Cons

Nice length, keeps you dry down low
Super Stylish
Lots of pockets
Great fit

The cotton finish makes it feel not as waterproof as other tech jackets
A little big when packing
First time I put on the Svalbard Cotton Jacket, I knew it would be my go-to rainy day apparel. I loved the fit and the look of the cotton/suede finish. It definitely looks different from my normal tech jackets, which usually have a more straight/short fit and have a plastic feel.
I really like it when companies try to merge style and technical apparel, as you want to be able to stay dry but look good while doing it, right? This was the biggest selling point for me. The longer back covers you all the way down so you aren't getting a cold or wet rear end. The jacket features a tonne of pockets, so you'll always have somewhere to toss your keys, wallet, spare change, snotty rags and anything else under the moon.
The cotton jacket is a technical jacket but definitely looks more like a casual jacket. The cotton look finish also makes it look less waterproof as it doesn't shed water like a Gore-Tex fabric would. So far, city street and a few west coast beach visits are where I've used it the most. I'm sure it would do just fine if I went hiking with it, but I have other jackets that might be lighter/smaller that would do a similar job.
I would recommend this jacket to someone who is an outdoor enthusiast but also wants to walk around in style. It looks and feels great, keeping you dry and happy on those gloomy rainy days.
SHARE