As a Canadian, I know a thing or two about flannels. Some might say we are all born wearing one, I have yet to check that fact tho… But one thing I do know is that a flannel jacket is a key component to any good Canadians wardrobe.
When I first saw the Svalbard Flannel Shirt, it seemed different to the ones I've previously owned. It was thinner, which made me think it would be a light layer for mild days. The quality of the material seemed high and it stood out with its vintage-looking elbow and shoulder patches.
| | |
| --- | --- |
| Pros: | Cons: |
| | Could be a more relaxed fit |
When I took it out on my first alpine hike, I was happily surprised by its warmth. We had started the hike midday so I was just in a t-shirt, but once we started setting up camp, the temperature dropped and that is when the flannel shinned. It had a small footprint in my bag, so bringing it along was a no brainer and even though it seemed thin, it was quite warm. I spent the late afternoon into the night in it, chopping wood, setting up my tent and hiking down the trail to get fresh water. Throughout all those activities, I stayed dry as the breathability of the flannel surprised me.
Since that hike, this flannel has been a go-to for me. I travel a lot for work and spend time in the mountains when I'm away and this flannel has been along for the ride since I've had it. Because of its packable size, I never have to doubt my decision on bringing it. It always fits in my bag and acts as a great layer under a jacket if needed.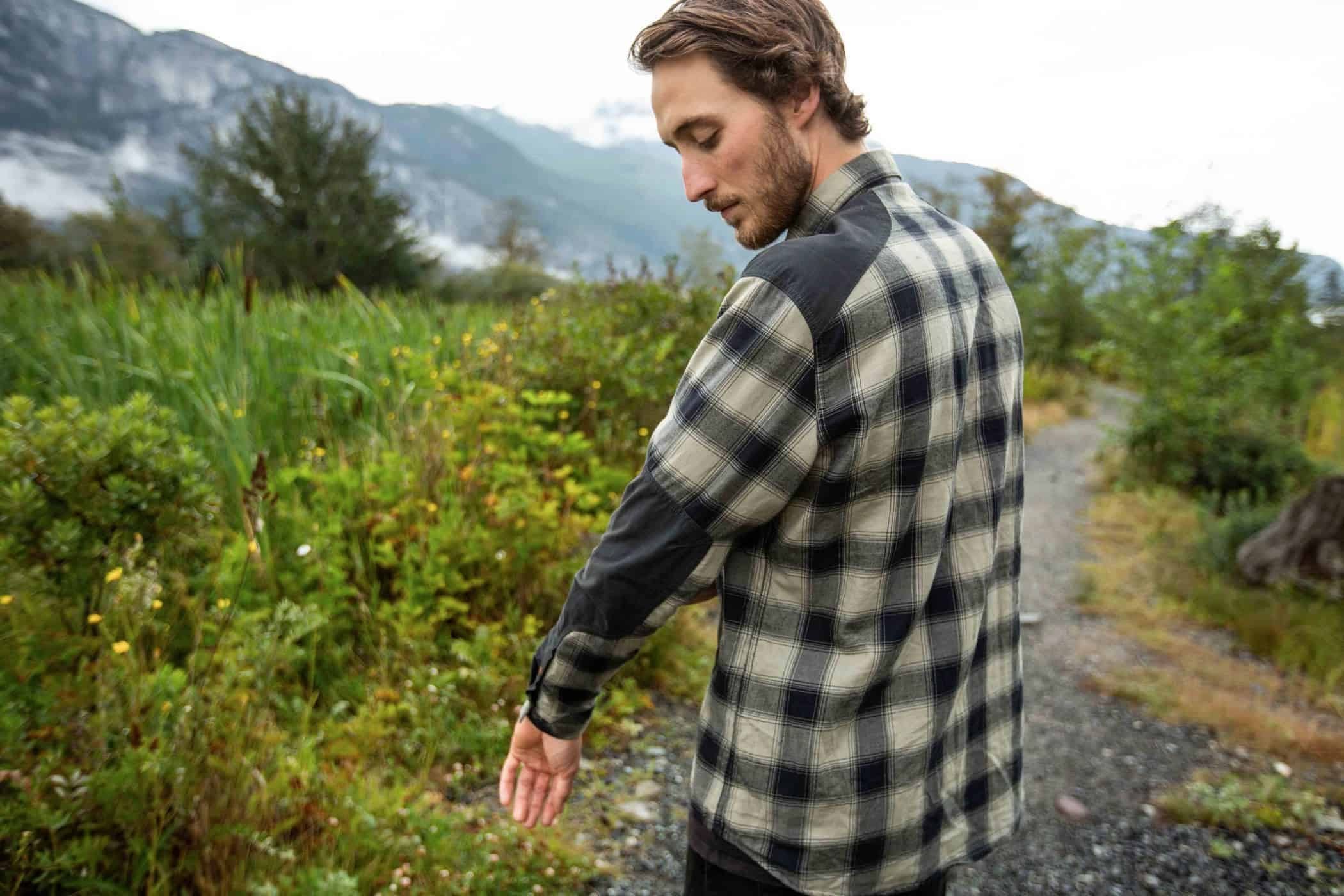 I do love a good ol' thick wool red and black Canadian flannel, but this shirt just seems to be another addition to the toolbox. It is super easy to layer under a rain jacket, it takes no room in a bag or suitcase, and it will keep you surprisingly warm when needed. Let this jacket be your buddy on any adventure you might have.
SHARE