Climbing the world's highest peaks makes several demands on health, fitness, mindset and more. The last thing you want to worry about when pushing past 8000 meters is your clothes.
The North Face has every high-altitude climbing step covered with their Summit Series. From basecamp to Everest's Khumbu Icefall, the French Couloirs at Annapurna, up to K2's Bottleneck, the Series provides no-nonsense options for the ascent and descent.
In your packing list, everything should be warm and wick moisture while allowing a free range of movement. This way your focus stays where it needs to be: on the next step forward.

Basecamp
Women's Summit L1 Long Sleeve Top

Shop

Men's Ventrix Lt Fleece Hybrid Hoodie

Men's Summit L5 ultralight storm jacket

Shop
BASECAMP is a period of acclimatization, with several exploratory sorties on tap. Weather is unpredictable, with snowstorms, sunshine or heavy rains heralding the enormity of your task.
The L1 Engineered Long Sleeve Top is a breathable, warm base layer you can wear right to the top and back. Over it, the Ventrix Hybrid Hoodie has micropores that open when you're active, releasing excess moisture, and close again while you rest, retaining body heat. It's an awesomely-adaptable top for starting out.
L4 Proprius Pants are so comfy you can live in them for weeks – and you might have to. They're warm and flexible, with removable suspenders and enough pocket storage for shorter exploratory hikes.
Rain calls for the L5 Gore-Tex Pro jacket. This rugged top is completely element-proof, a triple-layered Gore-Tex Pro shell roomy enough to fit over a down puffy jacket.
Ah yes, down jackets for Everest. Choose the L3 Down Hoodie. Light, 800 fill power down, made for climbers, nothing will keep you as warm and mobile.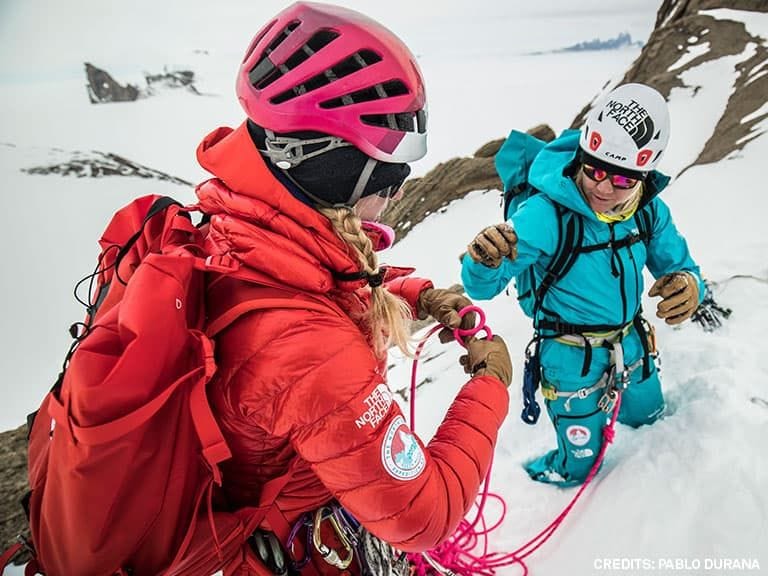 Climbing
Women's Summit L3 Proprius Ventrix Knicker

Shop

Women's Summit L6 AW Down Belay Parka

Shop

Patrol long gauntlet glove

Shop
After acclimatizing, the ascent begins. All your focus, energy and strength go into working your way up the mountain as your body adjusts to thinning air.
Glacial temperatures are a titanic obstacle. The climbing-articulated L6 Synthetic Belay parka was built for this. PrimaLoft Gold Active synthetic insulation shields from cold and retains heat even if damp. The insulation is denser through the torso, leaving the arms free to reach.
Ward off the chills and move freely in the L3 Proprius Ventrix knicker and the L5 GTX pants. Ventrix warms, breathes as you move, and the knee-length keeps things mobile. The articulated pants seal out cold and snow, designed to ascend and descend.
Extremities freeze first, so protect them with waterproof, insulated Gore-Tex Patrol gloves, a favourite with mountaineering guides, allowing near-total movement of your fingers,

Summiting
Men's Summit L3 Ventrix 2.0 Hoodie

Shop

Men's Summit L3 Ventrix 2.0 Hoodie

Shop

Men's Summit L3 Ventrix 2.0 Hoodie

Shop
You can't linger in the 'Death Zone' – altitudes above 8000 metres – due to the extreme temperatures and conditions. Ascend, take pics, and descend all at once, and make no compromise with your clothing.Stand on top of the world in an L3 Ventrix 2.0 hoody as your mid layer. Breathable and abrasion-resistant, this will be your best friend getting up to the summit and back down to camp. You're moving more slowly now, and the Himalayan Parka's 800 fill power down insulation and three-layered Gore-Tex shell keep you warm and dry in the mountain's coldest temperatures. Its comfort is welcome after an ascent that pushed beyond all your limits.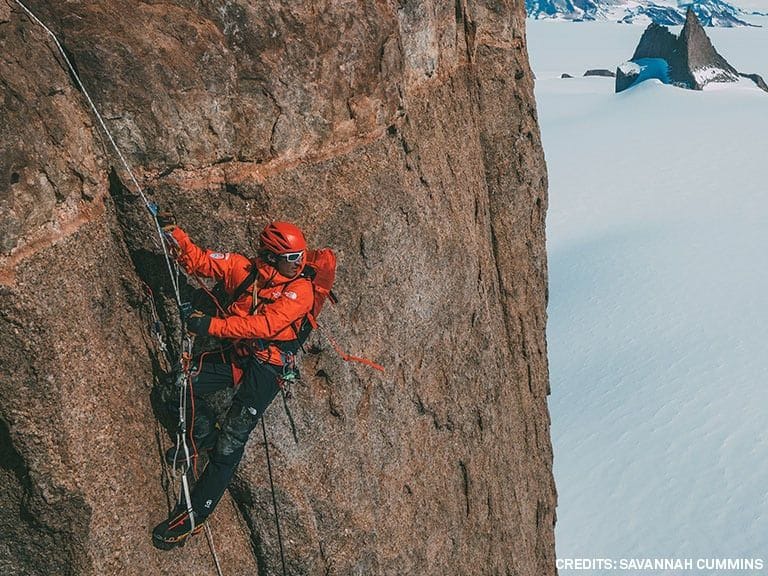 High-altitude climbing requires training, experience, resources and ambition. With The North Face Summit Series, clothing at every layer in different environments is taken care of and trusted by top alpinists in the world and helps you tackle what some think impossible. But you know better.
SHARE