Established in 1945, Dr. Martens remain the innovative footwear of urban individuals. Founder Dr. Klaus Maertens created these boots with his soon to be patented air-cushioned sole to help heal his broken foot. Almost 75 years later, Klaus' invention has morphed into a collection of bold yet simple footwear that transcends culture, and are now popular badges of attitude and fashion.
Best Because of Quality
Here at Altitude Sports, we've compiled a list of our most popular Dr. Martens boots and shoes. These best-selling Doc's are made from the finest leather and vegan leather and have the premium fabrication that separates them in look and design. Below are the five women's, men's, and unisex models our customers – and the rest of the world – can't get enough of.

Women's 1460 Smooth Leather Boots
Good news, the classics are always in style. These counterculture icons have the original Dr. Martens 8-eye boot design but with a narrower women's-specific fit. The Smooth Leather uppers are lightly textured, offering your feet durable protection with a soft shine. Classic AirWair outsoles are oil- and- fat resistant, providing protection against abrasions along with hardwearing traction. Make a bold statement in these boots anywhere your feet take you.
Men's 1460 WinterGrip Boots
These Doc's are perfect for any guy wanting a classic style with some winterproof warmth. Snowplow leather uppers repel water, keeping your feet dry while stopping stains from salt and snow. WinterGrip outsoles deliver extra traction, and fleece linings ensure your feet remain warm throughout the cold weather. This winter, maintain timeless style while keeping your feet warm and dry.
Unisex 2976 Smooth Chelsea Boots
Slick, fashion-forward, and featuring an uncompromising unisex design, the 2976 Smooth Chelsea Boots look like they've been around for generations. These reimagined Chelseas are part of Doc's Lost Archives collection and, like the classic silhouettes above, they have Airwair firm leather uppers. Goodyear Welt construction means the upper and sole are Z-welt stitched and heat-sealed together for maximum longevity. Elasticized ankles allow you to easily pull on these boots when you're standing inside small apartment corridors.
Unisex 3989 YS Shoes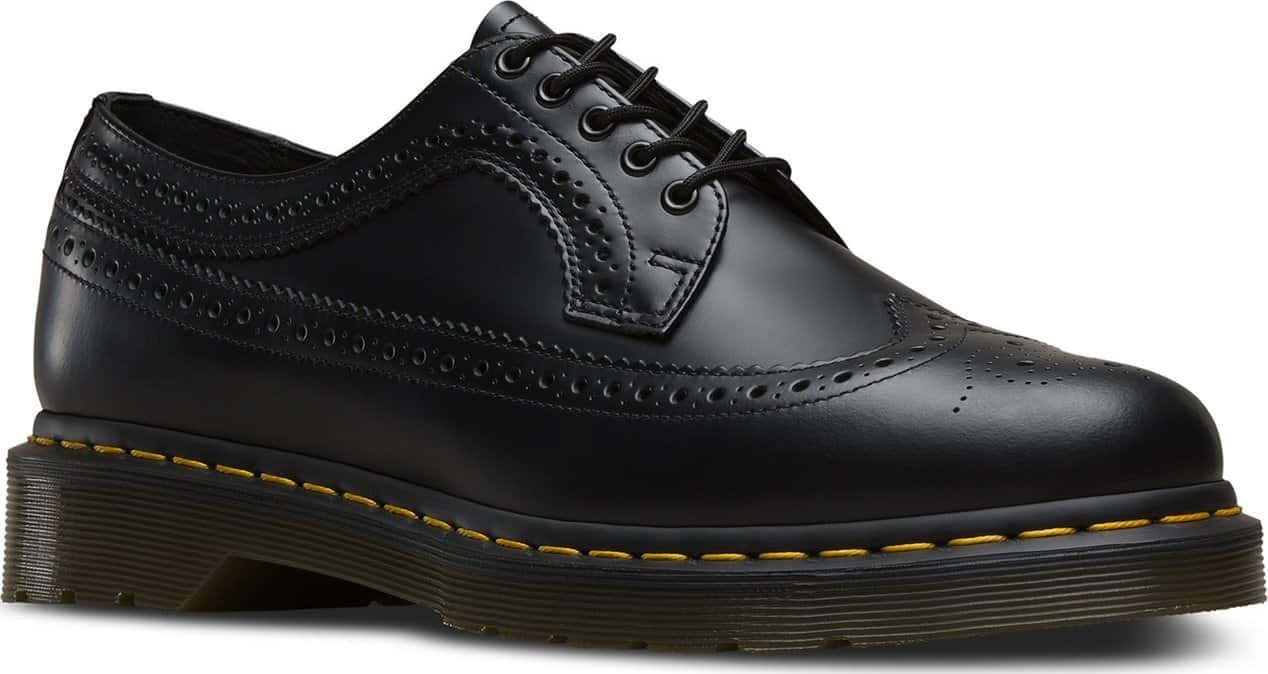 These Dr. Martens are the proper union of timeless menswear and counterculture, but with a unique Brogue wingtip style. Like other Doc's, they feature Goodyear Welt construction and smooth leather uppers. Plus, they have oil- and fat-resistant bouncing air-cushioned soles for support on uneven pavement and hectic dancefloors. You can dress these Brogue Wingtips up or down depending on the occasion, making them perfect for the office, dinner parties, or a night on the town.
Unisex Vegan 1460 Boots
These unisex 1460s look and feel the same as their leather counterparts, but are crafted from rugged vegan leather. The supple Felix Rub Off non-leather uppers have a subtly stylish two-tone finish. These boots also feature the classic 8-eye fastening. Doc's patented AirWair bouncing sole gives unparalleled comfort and style. The unique yellow pull-tab identifies these style-heavy boots as vegan leather. Because of their classic style in an animal-friendly design, the Vegan 1460s now rank among the brand's most-sought-after boots.
Shop More Doc's
Along with the five most popular styles listed above, Altitude Sports carries a superb collection of other Dr. Martens. You can shop our entire Doc's collection by clicking the link below.