It's that time of year where the kids run wild and free and spend their day's enjoying their summer activities. If you're one of the may parents who works a busy schedule throughout the year, a summer camp may be a great option for your little ones. They can learn new skills, meet new friends and enjoy their summer vacation to it's fullest before heading back to school.
There are multiple summer camps to choose from around the world and many offer different activities. Before you can send your little one off for a few weeks of fun in the sun, it's important to ensure they have packed all the summer camp essentials. While packing checklists will vary from one summer camp to another, the essentials will pretty much always be the same.
For those that are indulging in their first summer camp experience, here is a list of the essentials for what to pack for summer camp.
Sun Protection
First thing's first, you need to keep your little one protected from the sun. This means sunhats, sunscreen and sunglasses but be sure to pick styles that they like and will actually wear.
Herschel Supply Co.

Youth Lake Bucket Hat

The North Face

Youth Cross Stitch Trucker Hat

Druide

Natural Mineral Sunscreen for Kids – SPF 30
Sunhat or Cap
When picking a sunhat, if you know your child will be spending a lot of time on the water, it may be beneficial to pick a bucket hat or a style with full coverage so their neck remains protected as well. If they really don't like this style, remember you want to pick a hat that they will happily wear on their own without you telling them to wear it, a baseball cap is also sufficient.
Sunglasses
The sun is strong and can be very damaging so when you're wearing sunglasses, your child should be too. It's important that they learn about safe sun protection at a young age so they can grow up healthily.
Sunscreen
We all know how painful a sunburn can be and being at summer camp with a sunburn is something no kid will want to experience. Ensure you pack a full tube of sunscreen that is at least SPF 30. If you can find waterproof sunscreen, jump for that because it eliminates having to reapply every time after swimming.

Safe Footwear
Whether summer camp is nestled in the woods or perched next to the lake, safe footwear is a must. Summer camps usually involve a lot of games and activities where running, hiking and swimming are a possibility so ensure your child's feet will be safe. A safe pair of footwear means the shoes fit correctly and your child is able to put them on and off comfortably on their own.
Water Shoes
Water shoes for the lake are a safe option especially if there are sharp, rocky surfaces. Water shoes are also a great option as they allow your kid's feet to breathe and keep them from getting smelly, uncomfortable and acquiring a wart. There are many styles to choose from so check with your child's summer camp program to see which ones will be the best suited for their activities.
Speedo

Surfwalker Pro 2.0

Native

Jefferson Shoe

Havaianas

Max Flip Flops

Teva

Toachi 4
Casual Shoes
Casual shoes that are a safe fit for running around and playing tag or riding a bike are also ideal. If your child hasn't quite mastered the bunny ears yet, opting for velcro or slip-ons may be a better idea. This eliminates missing out on games while fumbling with the shoe laces or having to find help every time they come undid.
Saucony

Ride 8

The North Face

Litewave Flow

Saucony

Velocity A/C Shoes

Keen

Chandler CNX Shoes
Hiking Boots or Shoes
While not every camp may have hiking outings, if your child is going to a camp where they do, you'll want to pack a sturdy pair of hiking shoes. Avoid twisted ankles and opt for a mid or high rise fit and ensure they know how to tie the laces tightly and securely. If you are unsure whether your child needs a hiking shoe or a hiking boot, it's worth asking the summer camp to find out the types of hikes your child will be doing.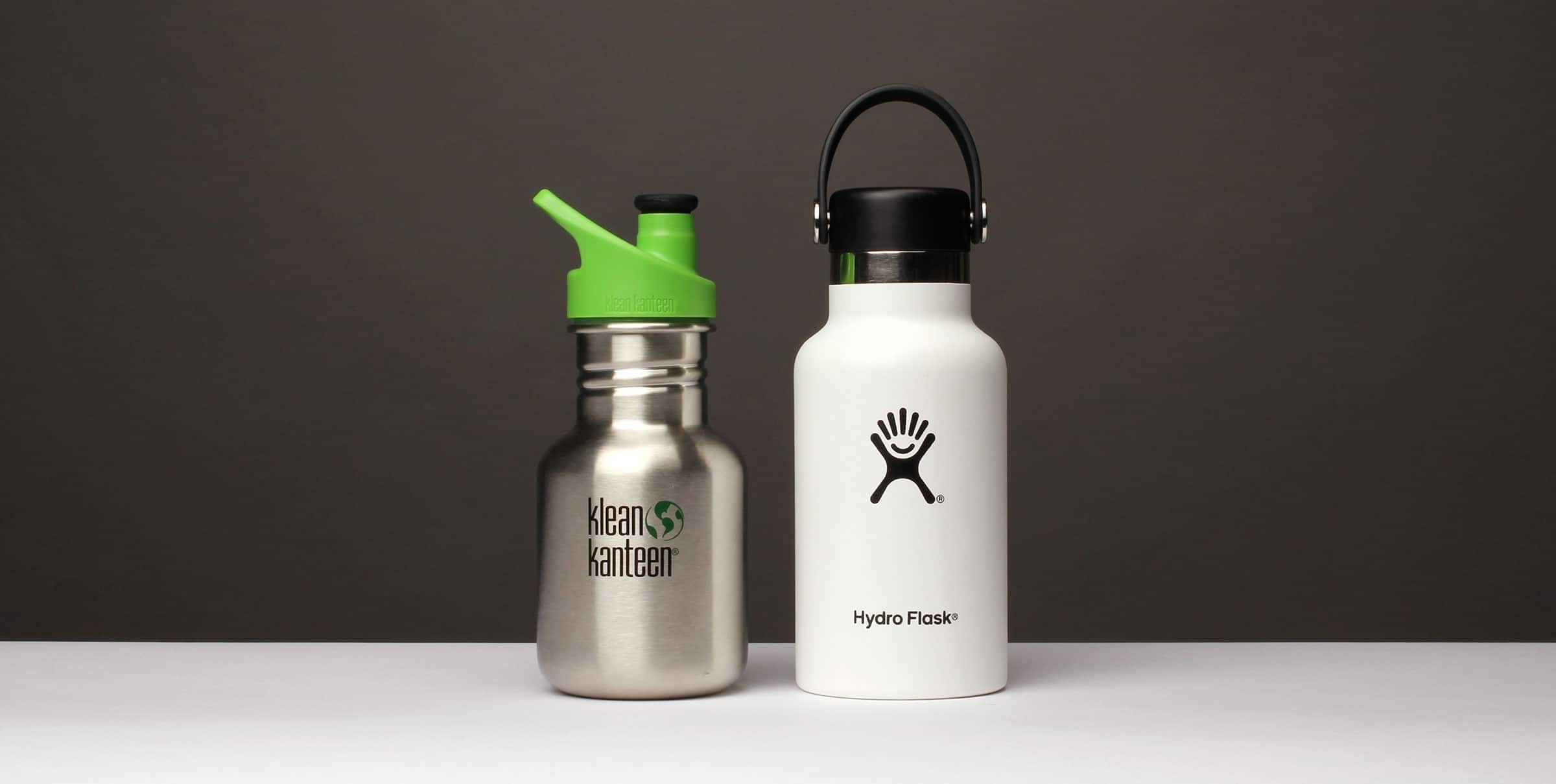 Water Bottles
Keeping hydrated is as important, if not more for children as it is for adults. While they're running around all day playing in the sun and swimming, it can be easy to forget to drink lots of water. Find a fun and funky water bottle that they'll be excited to bring around everywhere and drink lots.
There are many styles and colours available in a variety of water bottles brands so you're sure to find a winner. There are different sizes, shapes and caps so ensure that you choose one that your little one can carry and will be able to fill themselves.
Hydro Flask

12oz Standard Mouth Bottle

Klean Kanteen

12 oz Kid Kanteen

Mizu

M6

Nalgene

Tritan Narrow Mouth 16oz
Important Clothing
As mentioned before, every camp will have varying programs and activities so the amount of clothing and types that you bring will vary. Having said that, there are a few essential pieces that you will want to remember no matter what summer camp your child goes to.
Swimwear
There's nothing worse than missing out on the game sin the pool or the lake because you forgot your swimsuit. Ensure you've packed at least two so that if they're swimming back-to-back days, there's a swimsuit to wear while the other one dries.
If your child has sensitive skin and burns easily, packing a swimming shirt or rash guard which has UV protection will keep their skin safe and allow them to enjoy more fun in the sun.
Speedo

Tie Dye Sky

The North Face

Class V water Shorts

Columbia

Mini Breaker™ II SS Sunguard Top
Warm, Cool & Rain
The weather is constantly changing and sometimes you don't always get the picture perfect summer camp weather. In these cases, it is good to be prepared with multiple layers and weather protection so your little one can get out and enjoy their summer camp experience comfortably and safely.
You're going to pack at least one pair of shorts and one pair of long pants for when the sun goes down. A long sleeve shirt is also beneficial as it can act as a layer of protection from any mosquitos around the campfire at night.
Don't forget a warm hoodie and of course a rain coat for any undesirable weather that may make its way into to the weather forecast at summer camp. The amount of each that you will bring will depend on the length of the summer camp and although there may be no rain in sight in the weather forecast, pack a raincoat anyway. It's always better to be too prepared than not prepared at all.
The North Face

Hike-Water Shorts

Helly Hansen

Seven J Rain Jacket

Columbia

Fast Trek Hoodie

Sturdy Daypack or Hip Bag
Once all your child's gear is packed into their camp bag whether it be a duffle or a regular backpack, it's ideal to have one small bag aside. This small bag can be a daypack or a hip bag and is a perfect spot to keep small items handy like snacks, chapstick or a small amount of cash. Some summer camps may have additional snacks or drinks for sale so why not up your child's allowance for the few weeks before summer camp and they can learn to save their coins.
A sturdy daypack or hip bag is perfect for day trips to the park, canoeing or even hiking in the woods. Depending on the summer camp activities, a daypack may be a better choice compared to a hip bag. There are many choices to choose from so choose wisely. You want to ensure that your child will be able to carry this small bag as well as their duffle bag or backpack.
Vaude

Ayla 6L

Fjällräven

Räven Mini

JanSport

Fifth Avenue 2.5L
Important Accessories
There are many small items you can bring along although it is important to remember that at summer camp, it is easy for your child to lose things. Because of this, it is good to label all of their belongings so if ever it gets left behind, it is easy to identify the owner. Because summer camp often includes sleeping in tents or cabins, a source of light is essential. Flashlights are cool but a headlamp is even handier because it's hands-free. Find your child a headlamp that's easy to use and not so bright that they are at risk of damaging one of their fellow campers' eyes.
Other important items not to forget include chapstick, snacks, and most importantly, bug spray. If your child often reacts to bug bits, be sure to include some after bite for them too. You could make up a small first aid kit with after bite and a few bandaids although it is important that if every there is an injury, your child reports it to a staff member at camp.
HotShots

Lip Balm SPF 15

Petzl

Tikka Headlamp

Watkins

Insect Repellant
Before sending your child off to summer camp, it's always important to double check any packing check-list the camp has provided as well as verify which activities your child will be doing. If your child has any allergies or medical conditions, it is important to include any medications that they will need. Sometimes these items are missed on packing lists so it is crucial that you remember to include them. Being over prepared is better than under prepared and if you teach them young, they'll never forget it.
SHARE