Blistering winds, icy streets, and chills to the bone, winter in its most extreme form is far from a Wonderland. Now imagine facing these conditions, on a search and rescue mission. You need warmth, weatherproof protection and more. You need fully functional gear that's designed to move, with insulation that's meant to protect in the coldest climates. Inspired by the 210th RSQ, Parajumpers jackets bring fully functional winter wear to the people that need it most.
It's the time of year for base layers, mid-layers, and in places with wet winter climates, hard shells. Whether you're the type that heads out into the mountains on weekends or likes to stay by the fire, when it comes time to step out into the cold, you want to be prepared. 
Inspired By The 210th RSQ
Parajumpers was born in 2006 after Italian designer Massimo Rossetti met with a member of the 210 Rescue Squadron. Based out of Anchorage, Alaska, these men are stationed out there year-round, conducting search and rescue missions in some of the harshest conditions imaginable. On land or at sea, they put their lives on the line to save and protect others. They're tough, courageous, and ready to face any challenge at a moment's notice. It's this spirit that inspires Parajumpers to make rugged and durable jackets and parkas that can keep you warm in extreme winter conditions.
| | |
| --- | --- |
| Right Hand Jacket – Men | Effie Jacket – Women |
A Parajumpers' DNA
From their lightweight down-filled jackets to their rugged parkas, Parajumpers aims to design apparel that's ready for winter. The outer on most of their jackets is made from polyamide, a tough, engineered nylon fabric. It holds up against extreme weather and combines with a DWR finish that makes the jacket impermeable. The parkas come fully loaded with large cargo pockets on the outside and inner pockets, for plenty of extra storage. Some of the jackets feature the signature yellow snap hook around the collar, the same type used on parachutes. With fully adjustable and reinforced features, these jackets bring military detailing to urban winter wear.
| | | |
| --- | --- | --- |
| Marcus Jacket – Men | Seiji Jacket – Men | Gobi Bomber – Women |
Fur & Down
Like the parajumpers that are charged with saving and protecting, Parajumpers aims to do the same when it comes to the use of animal products. Their down is either 90/10 or 100% duck down insulation and sourced from countries throughout Europe and Asia. When purchasing their down from suppliers, Parajumpers always requires proof to ensure the down they're getting is not taken from animals that are plucked alive. Using a higher-fill-power for their jackets, Parajumpers ensure that they stay lightweight, without diminishing their ability to stand up to the cold.
The same standards are held when it comes to selecting the fur trimming for the hoods. Whether it's Finn raccoon sourced in Finland or Coyote fur that comes from the Canadian wilderness, trapping is highly regulated, and all the furs used in the making of their jackets are ethically sourced.
| | | |
| --- | --- | --- |
| Long Bear Jacket – Women | Panda Long Coat – Women | Ugo Jacket – Men |
A New Approach To Winterwear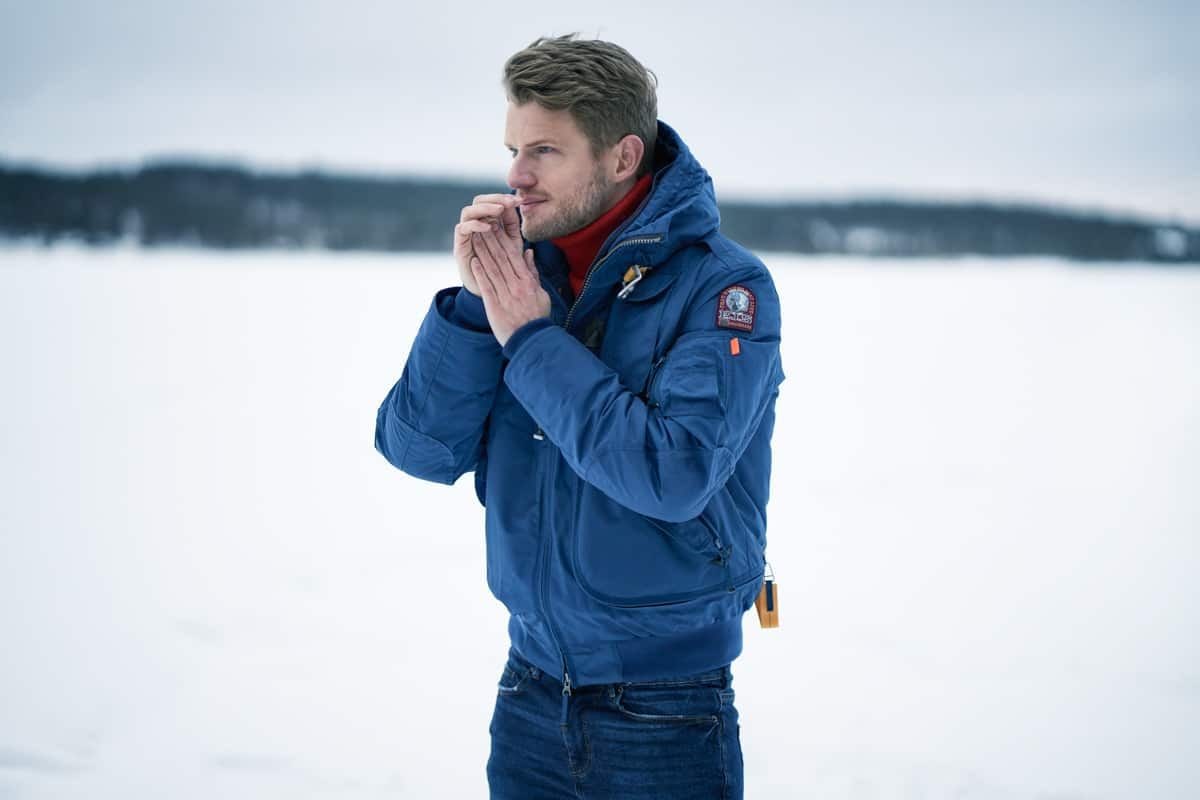 Parajumpers is relatively new to the outdoor industry, but they've already started to make a name for themselves thanks to their high-quality jackets and parkas, made from a combination of durable fabrics, and sustainable materials. Their Men and Women's collections offer a solid selection of jackets for every winter mood, from lightweight and stylish to rugged and utilitarian. It's Air Force functionality meets Italian style, resulting in outerwear that's ready to take on any situation.
SHARE