Today, we're excited to review Pit Viper sunglasses. They are multi-purpose, perfect for outdoor activities. For climbing the highest mountains, chilling by the beach, snowboarding, or skiing…Pit Viper sunglasses are your best friend.
The shades will flaunt your Hollywood way of life. Others will get arrested by the Fashion Police. Cheapskates who buy their sunglasses at gas stations will see arms snap or lenses easily scratched…but not your Pit Viper sunglasses!
Pit Viper Polarized
The 1993 Polarized Sunglasses provide 100% ultraviolet protection. The look-through colour is grey or blue. For the right fit and comfort, you can adjust the angle and length of the arms. There are two sizes, one small and one large—for youth/women and for men.
What makes them stand out?
The fluorescent colours in the lens and the Pit Viper text emblazoned at the top make each pair of these shades ultra-cool. The yellow arms with blue and red dots stand out too. Viper Polarized owner Maxime D describes the shades as a "gateway to another world." Welcome to heaven, ladies and gentlemen!
Price:
0.00$
Pros
Reasonable price
100% UV protection
Polarized lens
Visibility is excellent
Fashionable look
Pair of reach-around™ earpieces
Turbo-adjustment to the arms
Cons
Some customers unhappy with the size
Some customers think they're too flashy
Brand Name
|
Product Type
Why Should you Consider Pit Viper Sunglasses
Styles
The outrageously retro style of the brand is what separates them from other shades. Pit Viper owner Mike Levy said, "It's like being in an early 90s frat fashion show." The style will turn heads and "demand respect and authority," according to Pit Viper.
The Grand Prix
Pit Viper said these sunglasses are designed for, "the fittest and finest aerobic athletes." Grand Prix sunglasses are the closest thing to snow goggles. The arms feature removable side pieces with many different colours. The style of the six different Grand Prix glasses is fashionable enough for an afternoon in the beer garden.
The Exciters
Four funky Exciter styles have a military-like design pedigree. Three adjustment points make for the perfect fit. They all have side panels similar to the Grand Prix sunglasses, but they're removable. The Exciters look like big bug's eye sunglasses. They're much more conservative than The Originals and Grand Prix style.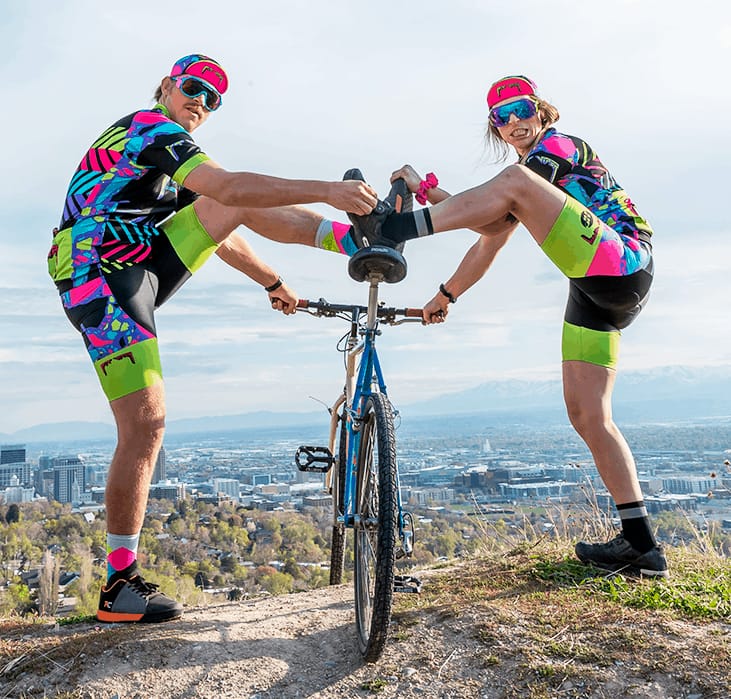 What are Pit Viper Sunglasses for?
Pit Viper sunglasses are perfect for skiing, snowboarding, sledding, and outdoor ice skating. They fit other mountain sports as well, like mountaineering, hiking, and mountain bike riding. Plus Pit Vipers are ideal for cycling, motor racing, fishing, running, and triathlons. The sunglasses are an optimal blend of style and performance. Made for a rugged and outgoing lifestyle.
Pit Vipers are like wearing a seatbelt. When you don't wear one in the car, it feels wrong and uncomfortable. Pit Vipers are the same when it comes to everyday use. For urbanites, take the side pieces off the arm and you can wear them to and fro to work. 
According to the brand, you become a new person when you put them on. It may be a professional sportsperson, urban legend, rock star, or fashionista.
Quality
Pit Viper's polarized lenses feature 1.2mm impact-resistant, high index plastic. This means Pit Vipers are perfect for bright conditions that involve lots of water and snow. All of the Pit Vipers have 100% protection from UV rays. Pit Viper lenses carry a Z87+ rating against impacts, chemicals, and dust. 
Pit Viper has a simple principle—sunglasses that can take a beating. Pit Viper said, "They can be shot at, sat on, shoved in pockets, run over, and still maintain their sun and wind bucking ability." If you accidentally drop Pit Viper's off a 10-storey building, you'll be fine to still wear them.
Features
Pit Vipers offer a wide variety of features. There are three points of adjustment. The lightweight design has anti-slip nose pads and rubber ear pads. There's a turbo adjustment system where you tilt the lens to keep it close to your face or farther away. 
The Grand Prix and The Exciters offer a polarized side view. To prevent fogging, you can adjust the height of the glasses and the distance from the face.
Quality
A Pit Viper reviewer says, "They performed near the level of much more expensive brands at every turn. For that reason alone we think these glasses are a great buy." Founder Chuck Mumford has created a high-performance style of sunglasses. Pit Vipers match the traditional brands, but at a much cheaper price.
FAQ
Pit Vipers sunglasses look really big. Can I get a refund if they're too big?
Altitude Sports allows you to try different product sizes or colours at home and return them within 90 days. Just remember, we will deduct $CA7.99, including taxes to cover return shipping.

How do you clean Pit Viper sunglasses?
To clean polarized sunglasses, first rinse them with warm water. Do not rinse them with saltwater. To remove fingerprints and smudges, use the Pit Viper limpcloth. Do not use your shirt or a different piece of fabric to clean the sunglasses.
If warm water or the limpcloth doesn't work, use a lens cleaner. The ideal cleaner should have a pH balance of between 5.5 and 8 and should not contain alcohol.
Conclusion
There you have it, most of the Pit Viper collection handed to you on a silver platter. From the legendary Originals, the flash Grand Prix's, to the Exciters. Now it's your turn to live the dream and choose a new best friend. This bestie will always be there for you when you catch the biggest fish. Or snowboard down the highest mountain. Or help you finish your first ever marathon. High five!
SHARE