Picking a winter coat can be a thrill, but there are so many styles and brands to choose from so knowing where to start can be daunting and cause some people to wait until the last minute. The best place to start is with people who know winter—warm Canadian winter parkas made to combat winter's worst.
There's one thing we know: before you decide on the winning coat, a lot of comparisons take place. If you want to be warm and look great all winter long, you want to find that coat that shows off your style but also doesn't make you feel like a human ice cube.
Warm Canadian Winter Parkas: Canada Goose Trillium vs Quartz Co. Elia
The Look
For a warm and stylish winter coat with the convenience of large, cargo-style pockets, we compare the Quartz Co. Elia Jacket and the Canada Goose Trillium Parka. Canada Goose is world-renowned for its arctic Canada coats, from bomber jackets to full-length expedition parkas. Quartz Co. parkas and jackets bring Montreal winter know-how and a cosmopolitan style to everything it makes.
Quartz Co. Elia Jacket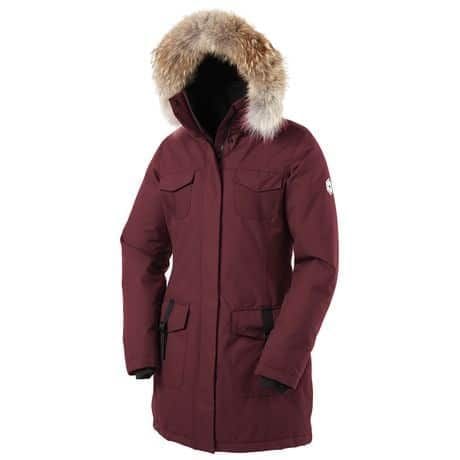 Both coats have a cargo-style look with four large pockets on the front and a slim fit so you can showcase your feminine silhouette but leave the purse at home and utilize all the handy pockets.
Canada Goose Trillium Parka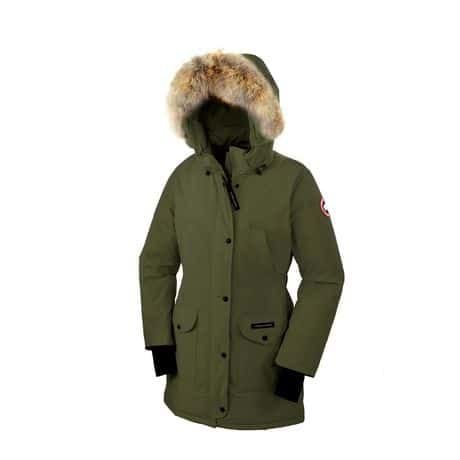 Both coats have fleece-lined handwarmer pockets but they are in different locations. The Elia's fleece-lined pockets are the hand pockets near the waist. On the Trillium, the fleece-lined handwarmer pockets are actually the side-entry pockets on the chest. The lower pockets are meant for your belongings such as your wallet, keys, etc.
Down Insulation
When it comes to winter, you need a warm winter coat that'll keep you cozy and protected from the weather so you can enjoy winter activities and festivities. The warmer you are, the better your winter experience will be! Enjoying winter will be no problem in these two coats as they are both insulated with down and designed for cold weather protection. The Elia has 650-fill power compared to the Trillium with 625-fill power but both are rated to keep you warm in temperatures as low as -25 Celcius. The difference between the two for insulation isn't drastic but it can be the difference between a few dollars on the price tag.
The Elia in Burgundy.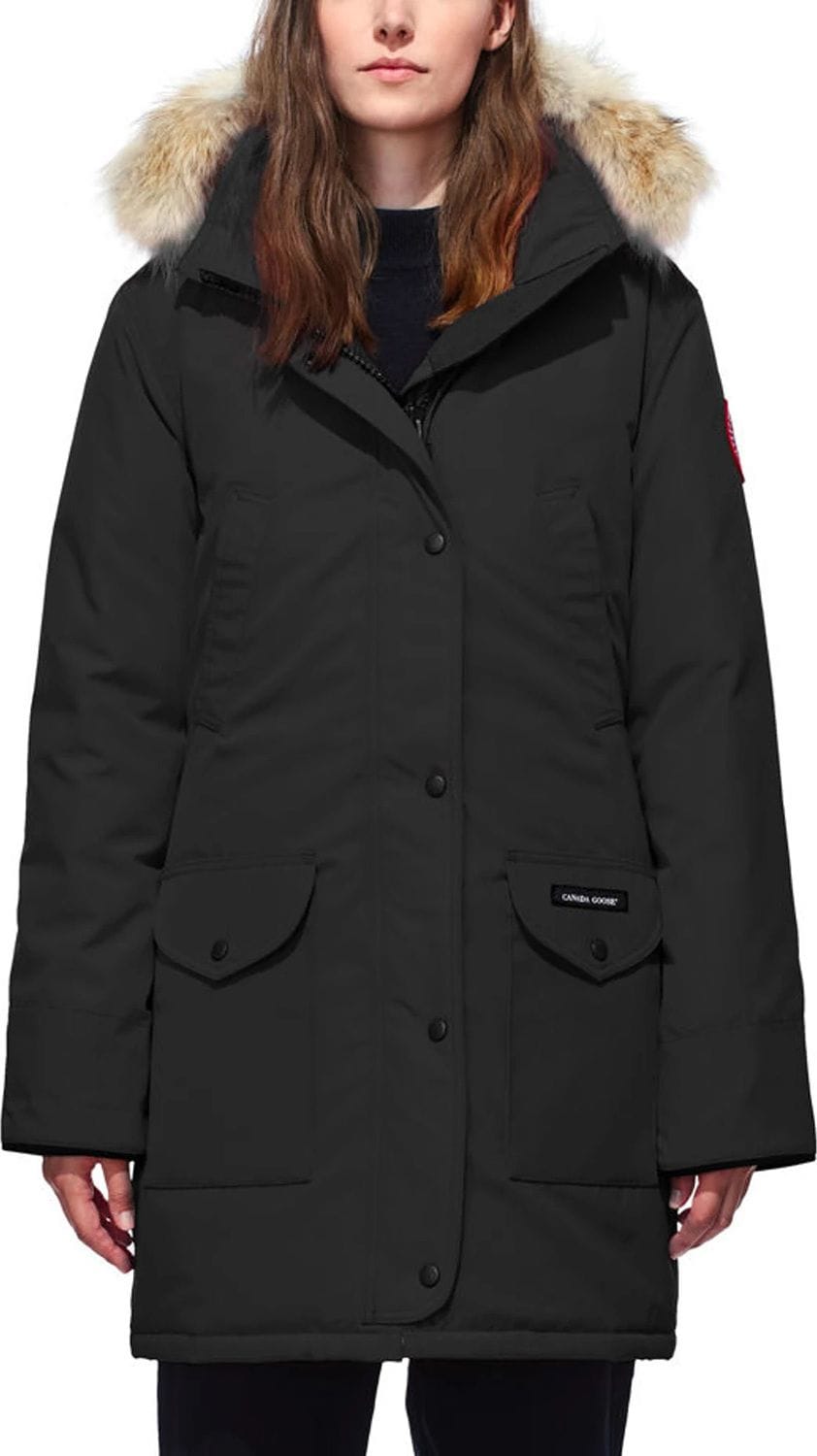 The Trillium in black.
Length
If you're looking for a winter coat long enough to protect your bum from winter chills but not so long that you feel like you're in a sleeping bag, the Elia and the Trillium are for you. Both have a mid-thigh length fit and will look great paired with pants, skirts, dresses or leggings so get fancy; or don't.
The Elia has a center back length of 84 cm whereas the Trillium has a center back length of 91.44 cm making it slightly longer. If you want something with that little extra coverage in the back, you may prefer the Trillium.

Features
At first glance, the coats are quite similar, with their four pockets on the front, but small details can make one more appealing than the other. The Elia has four large cargo-style pockets on the front, two hand pockets and two chest pockets. The Trillium has two large cargo-style pockets and two smaller, side-entry pockets on the chest.
For an increased figure-hugging fit, the Trillium has an internal drawcord at the waist so that it can be cinched in. This adds more shape to your silhouette as well as blocks cold air from entering from the bottom.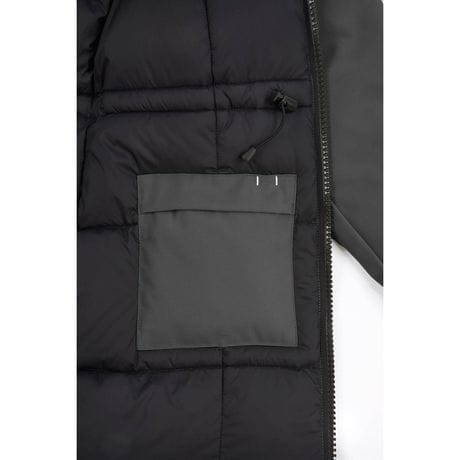 Shared Features
One of the features both coats share that we're most proud of is that both brands are based here in Canada. There are many positives when you shop warm Canadian winter parkas. For those looking to make a purchase that not only looks great but also supports Canada's economy, either the Elia or the Trillium are a smart purchase. Quartz Co. and Canada Goose are two of the many brands we carry that produce winter coats that are made right here in Canada and use domestically sourced materials and fabrics. Support sustainable productions and shop brands made in Canada.
Both coats have removable hoods that can enhance the military-style cargo look if that's what you're going for.
They also both have fur trims on the hood but they can be removed for washing purposes or if you just simply prefer not to have it.
Both coats have heavy-duty two-way zippers so you can enhance your mobility if you're sat for long periods of time.
Warm Canadian Winter Parkas for all
Make sure you check out all the outerwear and other accessories both Quartz Co. and Canada Goose have to offer. Happy shopping!
SHARE