Down puffer jackets have been a staple in the outdoor industry for decades now. The natural insulation and lightweight of down feathers make for an incredibly versatile material in outdoor apparel. They've been a personal favourite of mine for some time, and more often than not, I find myself slipping a puffer into my backpack as an added layer. My one issue with down puffers in the past has been with waterproofing, so when I first heard about Columbia's OutDry Alta Peak Down jacket, I was intrigued…

Alta Peak Down Jacket
Columbia's Alta Peak down jacket aims to bridge the gap between waterproof outer shells and traditional down puffer jackets. Their heat-sealing construction uses a stitchless design that prevents loss of down while effectively reducing wind and water penetration.  The result? An incredibly versatile, robust build that stands up to some serious wear and tear.
To test out this design, we set on a few adventures close to home. From descending into ice caves in the Adirondacks to skiing the trees at our local mountain, this jacket stood up to all we could throw at it.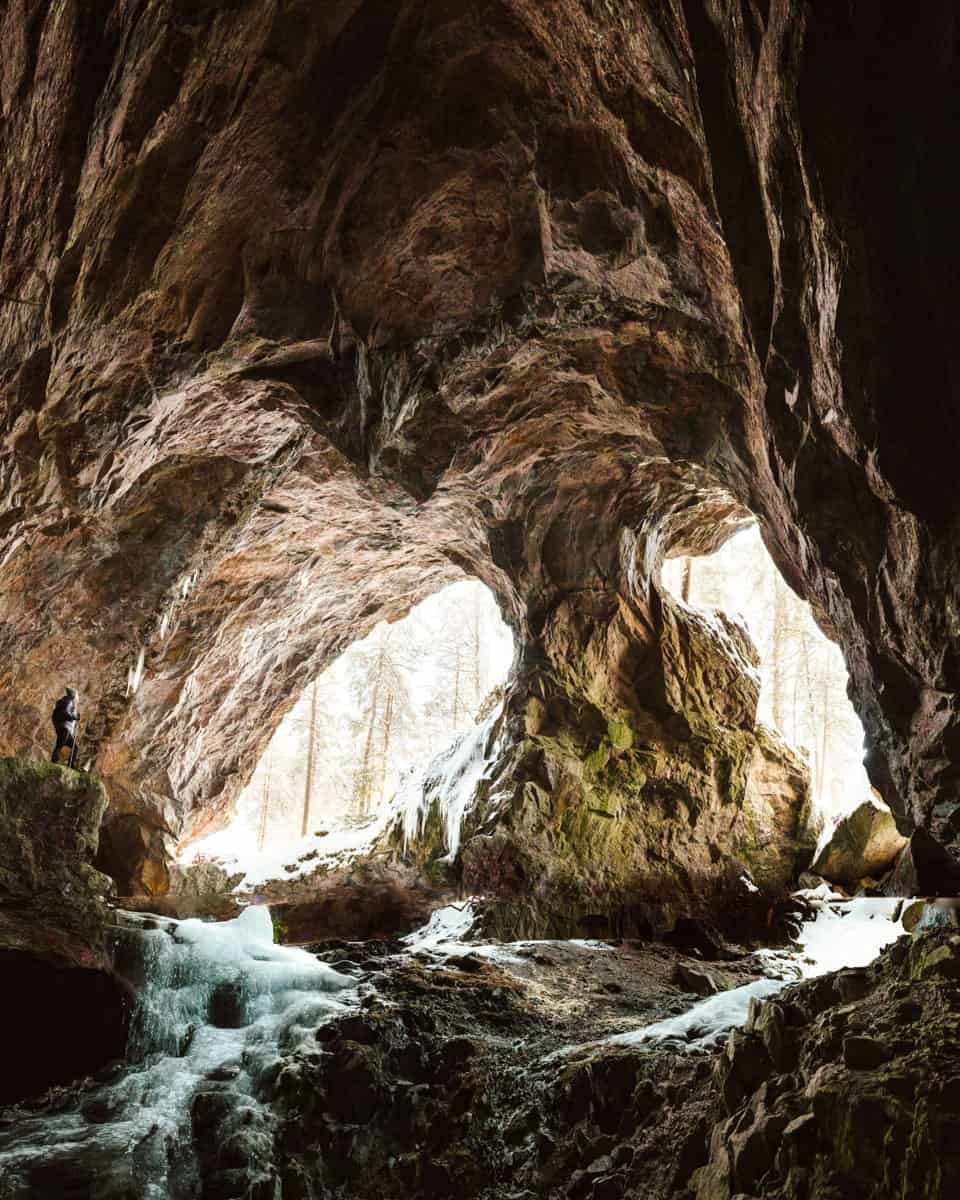 Fit & Construction
The jacket offers a roomier fit which works quite well for layering.  As we were out in relatively cold temperatures, the ability to add a few thermal layers beneath the jacket made for a comfortable experience in winter temperatures. The jacket also features an adjustable hood and hem for a more refined and comfortable fit.
The zippers and zip pockets are well-built and nicely insulated, keeping our phones, camera batteries and fingers warm throughout the day.
The biggest plus for me was the overall durability of the materials. From skiing through tree branches to squeezing through tight caves, this jacket took a serious beating and came away without a scratch.  One of my issues with puffer jackets in the past has been related to tearing and losing materials. Although they work great as normal streetwear, I would often find myself patching up tears with duct tape on more serious outdoor adventures.  Safe to say I don't think this will be an issue going forward with the Alta Peak.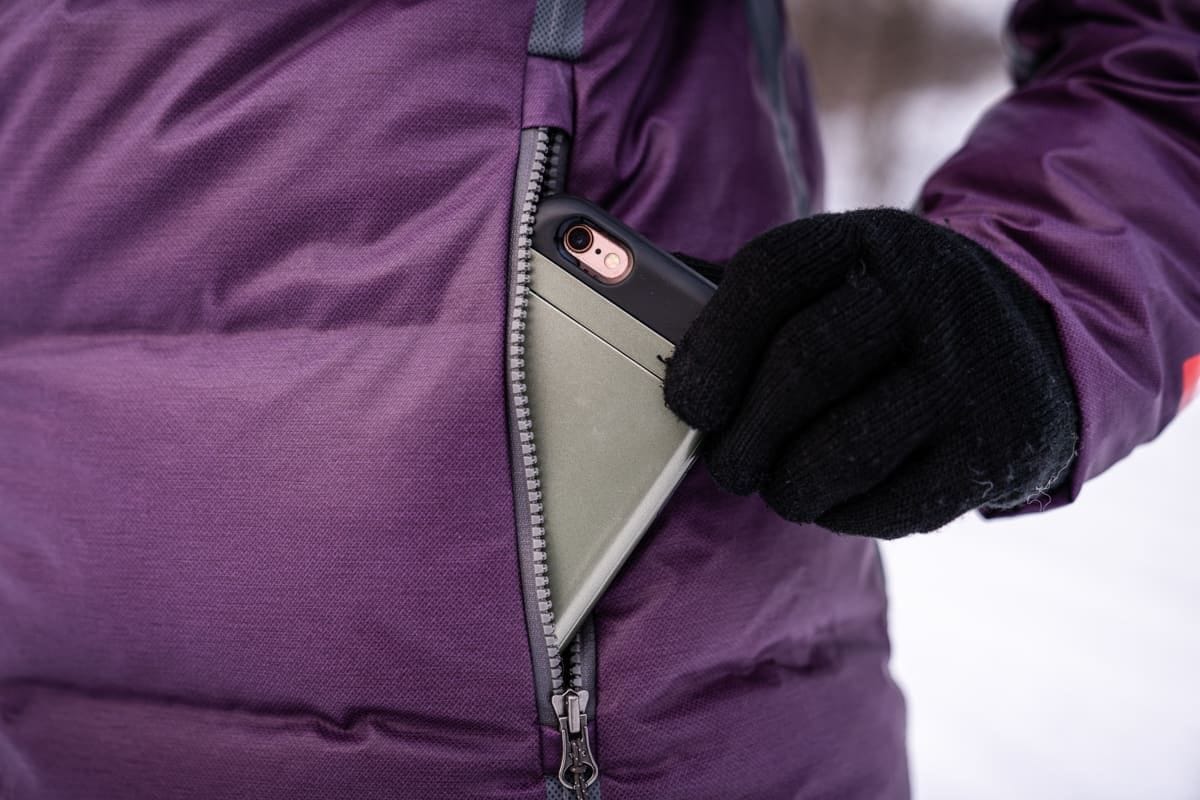 Alta Peak Jacket Usage
I see this as being an incredibly versatile jacket. Stylish and comfortable for daily use, while still being durable, lightweight and breathable for more adventurous applications. The option for layering allows for a wide array of temperatures throughout the shoulder seasons and winter months.
Another huge plus for this jacket is the waterproofing and weather sealing. Although we only had a chance to test it in the snow, I can safely say we've had no issues with it thus far. The jacket has kept me dry while still remaining breathable during more strenuous physical excursion. I'm excited to test this feature further in the spring through more rainy conditions.
The jacket also packs small and is light enough to hardly notice making it very convenient to just toss into your bag. I can also see it being fantastic for air travel where you are very limited to what you can bring along.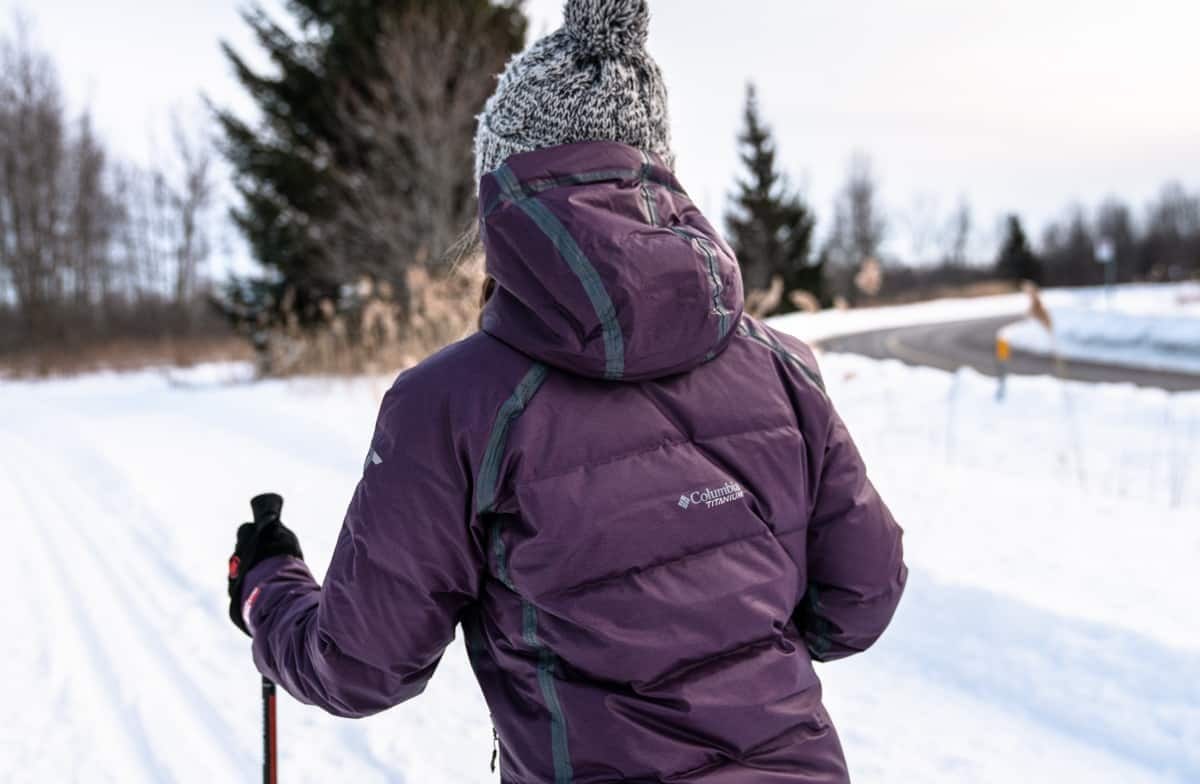 Ethically sourced down
For many consumers, ethically sourced materials are an incredibly important aspect when purchasing new outerwear. We were happy to learn that Columbia is dedicated to sustainability and ethically sourced production. Their 700 power down used in this jacket is Responsible Down Certified. This means that the materials are sourced from suppliers who don't practice live-plucking and forced feeding.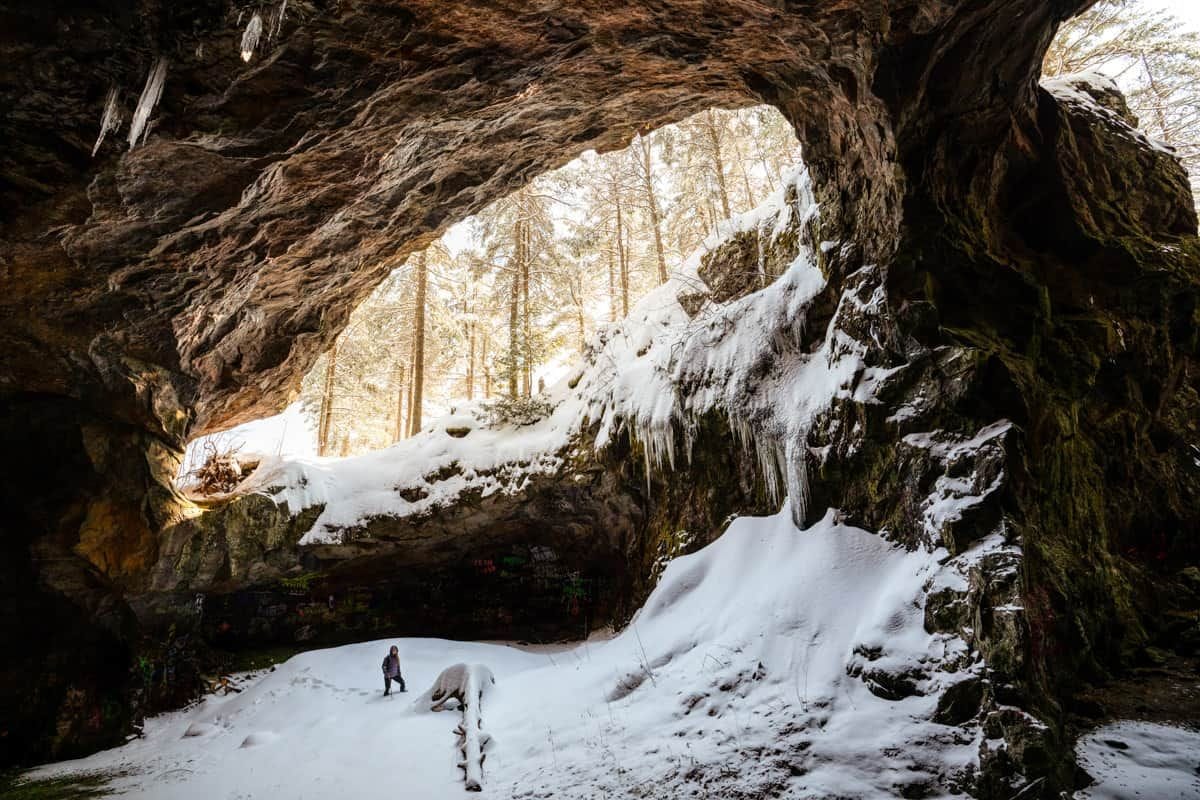 Downsides?
I have yet to come across any downsides! I can safely say I've been totally satisfied with the design and build. For the price, I think this is a quality jacket that will stand up to some serious use. I expect the Alta Peak jacket to be a consistent companion on many adventures to come.
SHARE