I was pretty excited when I unfolded the sleek dark grey Stratus and put my arms through the sleeves for the first time. When I zipped it up, the first thought that came to mind was, "Wow, this is like wearing a perfectly tailored woolen quilt."
Our review of this product
8.8 / 10
The pros are:

Quality is pretty much perfect

Great breathability

Very soft liner

The cons are:

Needs a chest pocket

Not waterproof
I am no stranger to Icebreaker products, or merino products in general. Given my penchant for classic cycling jerseys and Belgian cyclocross, I have long been a fan of wool. The best feature of wool is that it stays warm when wet, and if you're outside for any length of time, you will get wet. Older woolen fabrics have been coarse and itchy, but this is absolutely not the case for Icebreaker merino wool, and this has been on of the biggest reasons why their products have been my defacto clothing option when I am outside.
This jacket is a bit different. MerinoLOFT is a new fabric option from Icebreaker that is supposedly their warmest yet. It is a sandwich of three different fabrics – a water repellent coating on the exterior, woolen insulation inside, and a soft merino layer that sits next to the skin. The jacket fits very slim, with little bulk. While not as light as down, this jacket requires less room beneath a shell since it does not need the loft that down requires. You may find that your mobility might be improved compared to other jackets in this case.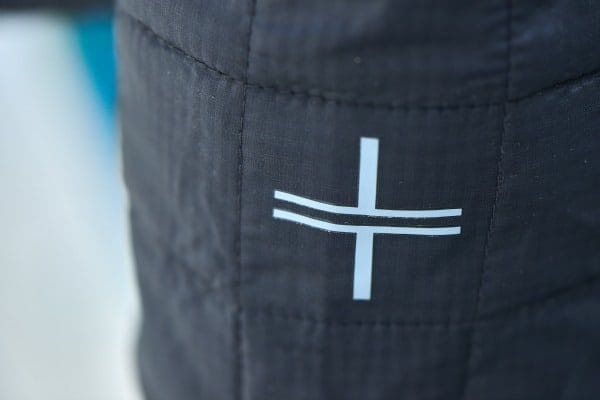 The Stratus LS comes with two large waist pockets on the front of the jacket that are also lined with soft merino. There is no external chest pocket, but there is a small internal one that is perfectly sized for an MP3 player or cell phone. The pocket zipper pulls have well made cords on them – this is a big thing for me – and have small hoods to prevent water seepage if you happen to get caught in the rain. There are also drawstrings on the inside hem to help prevent warm air from being lost out the bottom of the jacket.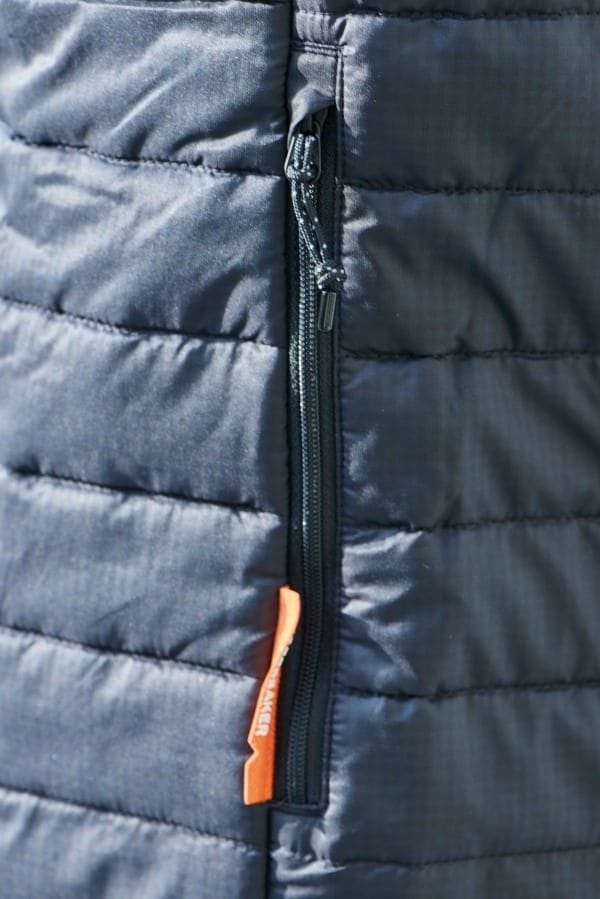 By far, my favorite design feature on this jacket are the sleeves and the wrist cuffs. I cannot remember the last time I used a jacket that had sleeve cuffs, but they are soft, prevent cold air from getting up the sleeves, and nicely protect your wrists from the cold when the jacket is paired with gloves. I wish more jackets had this feature.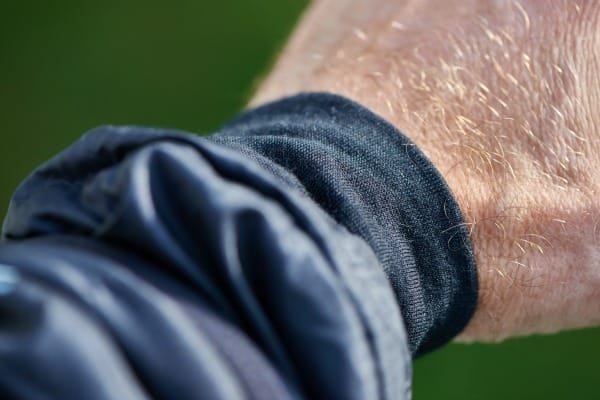 I had the opportunity to test this jacket in a variety of conditions, ranging from a blustery below-zero day to warmer conditions with little wind. While not advertised as being windproof, I found that the Stratus did a pretty good job of blocking wind, and I found myself out in conditions that would have required a better base layer with other jackets. While out for some before-sunrise photography, I happily crunched through frozen leaves and branches with only a short sleeve 150 weight merino base layer under it. This is a big deal for me. I am a little guy, and I am perpetually cold in the winter. Any time I can reduce bulk and go lighter, I try to do so. This jacket made that possible.
At the same time, I did not find myself getting overly hot and sweaty when things warmed up later in the day. Even in the low double digits, I still found myself comfortable. I attribute this to merino wool's ability to regulate body heat by allowing vapour to escape outwards without requiring it to condense and be wicked away like many other fabrics. I was initally a bit skeptical, because the jacket is thicker than what I am used to in a merino product, but it seemed to do the job nicely.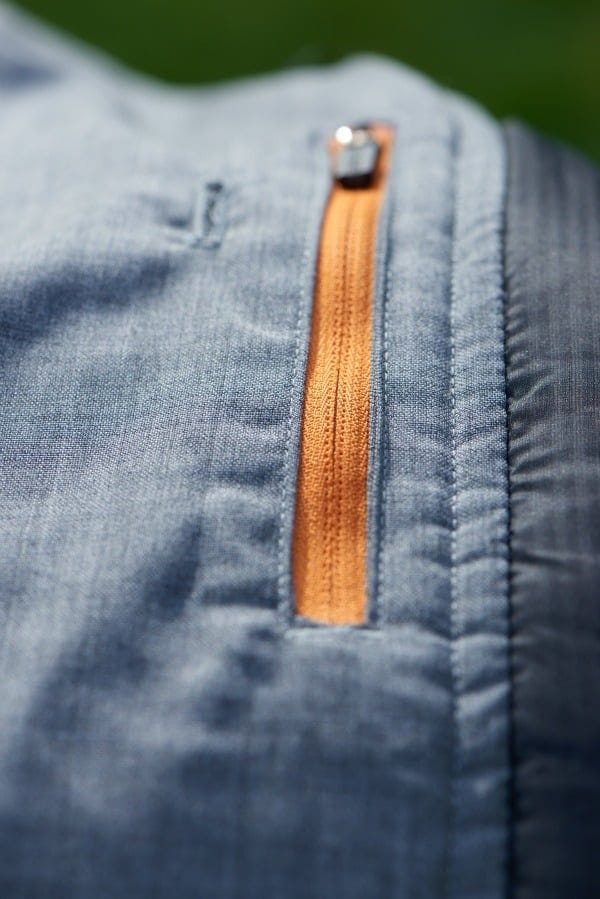 The exterior of the jacket seems quite durable. During a weekend of serious bushwacking in Moosehorn National Wildlife Refuge in Maine, where sticks and branches constantly tore at my face – I have the scratches to prove it – the jacket's outer shell looks no worse for wear. Macro photography usually means getting up close and personal with your subject, and I found myself lying face down on the ground a lot, wiggling around to get the angles I want. The Stratus took all of this in stride.
Was there anything about the jacket that I wished it had? Sure. I perpetually wish for exterior chest pockets, especially when the jacket is not advertised as being waterproof. I am almost always wearing a camera backpack with a waist belt, and waist belts cover waist pockets, and things in these pockets tend to make uncomfortable bulges.
I was asked, while testing it, if this jacket was going to replace my down jackets. Probably not, but I think they are destined for different things. My ultralight down jacket will always be in my pack, since it packs down so small and weighs practically nothing. The Stratus is warmer and has a much more durable exterior shell, though, and I think it fits better, so I will be reaching for it far more often when grabbing something suitable for shoulder-season use. Coupled with a waterproof shell, it will be perfect for cold, wet days, and because it adds so little bulk I think it will make an excellent ultra-warm base layer when I am in northern Norway this February.
My name is Jason Nugent, and I am an outdoor photographer living in Eastern Canada. I have photographed, hiked, and adventured in over eighty countries, and have a passion for vegetarian food, cycling, coffee, heavy metal, and all things Scandinavia.
Pictures & article: Jason Nugent
SHARE