For more than 50 years, Fjällräven has been crafting technical gear and clothing. The Swedish brand quickly became one of my favourites thanks to their rustic yet urban styles. It's not rare to meet people who have been using their Fjällräven packs for more than 40 years. I've been using the Kånken original pack for a while, and when I decided to start shopping for a new travel/hiking bag, I thought 'why not just update what I had?'
The Kånken is a Scandinavian classic – and is quickly becoming a favourite in North America. There's more than one reason why it's been popular for so long. Building on that sucess, Fjällräven came up with the Kånken No.2 -an even better version of the original pack.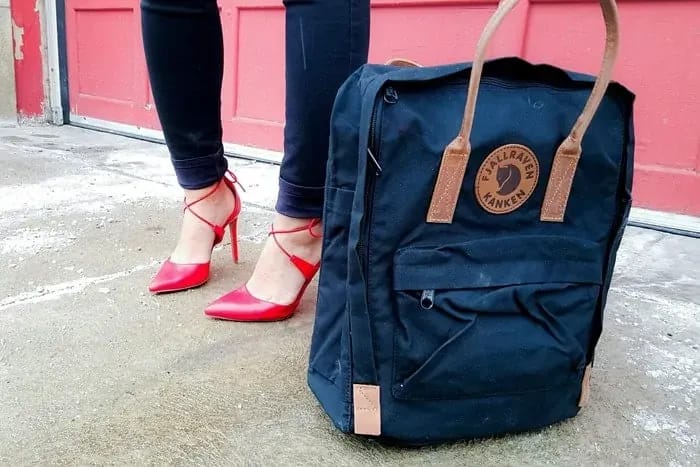 The Technical Features
The features that made the first version so good are the same that are going to make the Kånken No.2 a classic. They include:
16L capacity
Two side pockets
One zippered pocket in the front
Removable sitting pad in the back pocket
Large main compartment
Narrow, supple shoulder straps
Handle at the top
YKK zippers
With these features, one of the best things about the Kånken is its versatility and practical aspect. You can wear it like a backpack, or you can carry it by the handles on packed commutes.
In addition, the removable pad assures an extra dose of comfort – whether you're walking or sitting.
Price:
0.00$
The Improvements
What's the difference between the two models, then? Well, to begin, the straps, logo and accents are made of genuine leather. This adds a touch of class to your rustic pack.
The other main difference is the No.2 is completely made of Fjällräven's signature fabric: the G-1000. The outside shell is made out of HeavyDuty G-1000 – very resistant to water, while the inside is made out of G-1000 Lite, which also provides exceptional protection against wet weather.
Besides the fabrics, the Kånken No.2 is almost identical to the original bag. However, the extra technical features could make the difference regarding water-resistance. You can even add a layer of resistance to the bag by applying the eco-friendly Greenland Wax on it.
Also, the choice of colors and the leather accents are pretty awesome… it makes it hard to resist!
SHARE