From pencils to calculators, getting all the school and daycare essentials is key. The most important supply is the one that's going to carry the rest. They might have mixed feelings about the start of school, but below are the top 5 backpacks we think will get your little ones excited about the new year.
FJÄLLRÄVEN RE-KÅNKEN MINI 7L
Looking for a practical and colourful backpack that will suit all your child's back to school needs and beyond? The Re-Kånken Mini from Fjällräven is perfect! This model is a slightly modified version of the classic Kånken.  It has adjustable straps, a foam cushion to reduce pressure on the back, and two side pockets that will easily hold a water bottle, snack or toy. In addition, the Re-Kånken is made entirely of polyester from recycled plastic bottles, so it's a great way to equip your child while helping the planet.
Price:
0.00$
HERSCHEL SUPPLY CO. YOUTH HERITAGE BACKPACK
This backpack is for the little ones looking to flaunt their style in the schoolyard. Designed specifically for children aged 7 and up, the youth Heritage backpack boasts the classic Herschel look. It features the signature fabric liner with a front pocket key clip. The side mesh pocket is the perfect size for a water bottle. It's got an internal media pocket with a headphone port for those trendy grade-schoolers looking to make a statement.
Price:
0.00$
THE NORTH FACE YOUTH RECON SQUASH
This pint-sized backpack is offered in a variety of colours and is perfect for school, field trips, and weekend sleepovers. Its 17L size lets them haul textbooks and pencil cases, with some additional room for gym clothes. The Recon Squash comes equipped with a sternum strap that ensures a secure fit and features a reflective bike-light loop, for a safe ride home from school. Two convenient mesh pockets keep water bottles within easy reach.
Price:
0.00$
THE NORTH FACE SPROUT 10 L
The Sprout is vintage The North Face. A pint-sized version of an older sibling's school pack, this one is suited to toddlers aged two to four and is perfect for your little one on their first day of day care. Although small, this bag has plenty of room for clothing changes and indoor shoes in the main compartment and soiled stuff in the front pocket. It might look simple, but this backpack has classic The North Face durability so it can be passed down from your oldest to your youngest. For those still young at heart, the Sprout can also double as a stylish handbag or daypack.
Price:
0.00$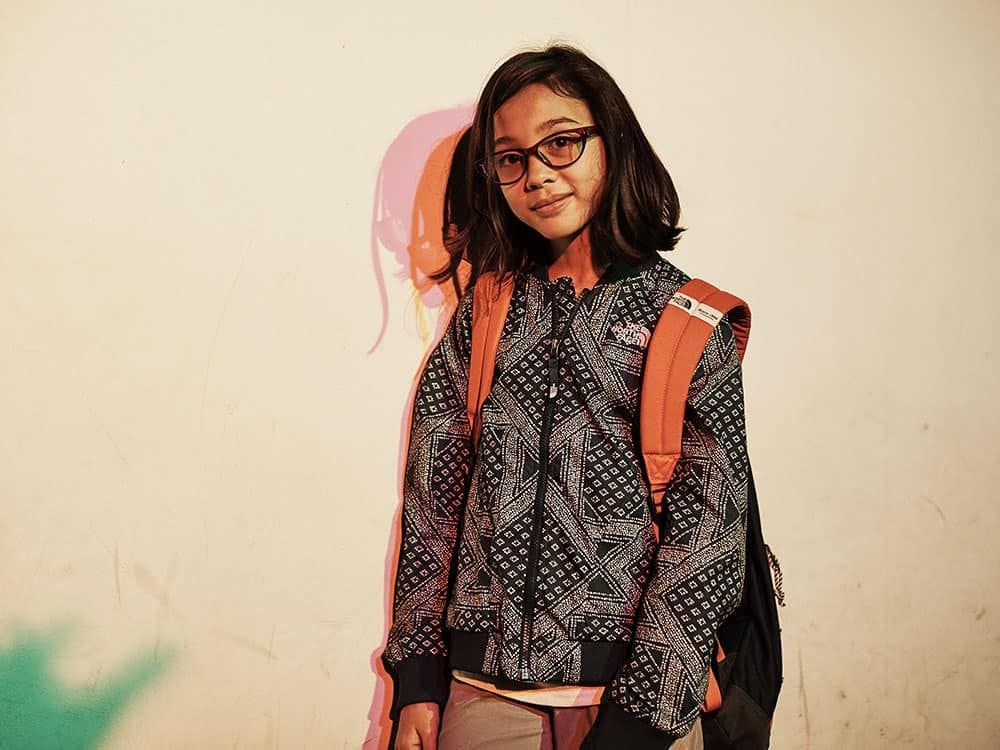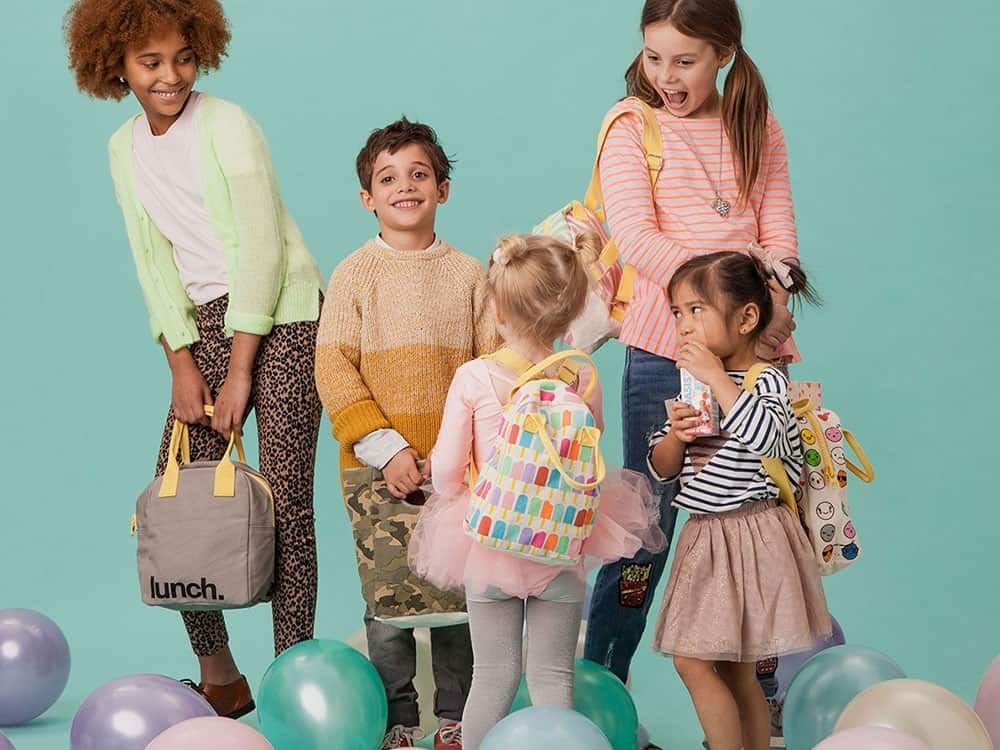 FLUF LIL B PACK
We just received the latest collection from Fluf, and we are very excited! It's hard to resist these bags that stand out with their bright colours and playful and dynamic patterns. These backpacks are made in Canada and made entirely of organic cotton. The Lil B backpack also has a machine washable lining. Your little one will be able to carry their lunches without worrying about any spills or permanent stains.
Price:
0.00$
SHARE